The late Christopher Stone (first DJ to broadcast on the BBC – in July 1927) was born in 1882
The late Billy Ward ('St. Therese Of The Roses') was born in 1921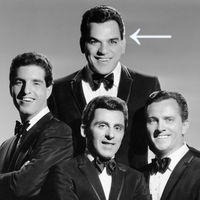 The late Nick Massi (born Nicholas Macioci – bass guitar and bass vocals with The Four Seasons – 'Walk Like A Man') was born in 1927
The late Brook Benton (born Benjamin Franklin Peay – 'Rainy Night In Georgia') was born in 1931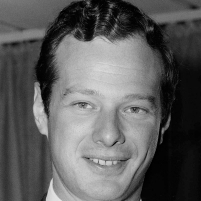 The late Brian Epstein (Beatles manager) was born in 1934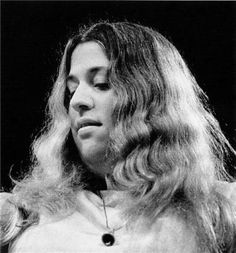 The late Cass Elliot (born Ellen Naomi Cohen – Mamas & Papas – 'Caifornia Dreamin' and 'Dream A Little Dream Of Me' as a solo artist) was born in 1941
Trisha Yearwood ('She's In Love With The Boy') is 50
Nile Rodgers (guitarist with Chic – 'Le Freak') is 62
Twiggy (born Lesley Hornby – British model who became The Face of '66') is 65
Lol Crème (born Lawrence Neil Creme – guitarist and singer with 10CC – 'I'm Not In Love') is 67
John Coghlan (drummer with Status Quo – 'Pictures Of Matchstick Men') is 68
David Bromberg ('Sammy's Song') is 69
Freda Payne ('Band Of Gold') is 72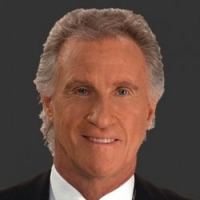 Bill Medley (The Righteous Brothers – 'You've Lost That Lovin' Feelin') is 74
Songwriter Paul Williams (wrote or co-wrote 'We've Only Just Begun', 'Old Fashioned Love Song', 'Rainy Days And Mondays', 'Rainbow Connection', 'Someday Man' and the Academy Award winning 'Evergreen' from the film A Star Is Born) is 74
Sylvia Tyson (Ian & Sylvia – the original 'You Were On My Mind') is 74
16 year-old British singer Cliff Richard, still known by his real name, Harry Webb, joined the Dick Teague Skiffle Group—1957
Hank Ballard & the Midnighters became the first group to have three songs ('Finger Poppin' Time', 'Let's Go, Let's Go, Let's Go' and 'The Twist') in the Billboard Top 100 at the same time—1960
Clyde Julian 'Red' Foley ('Chattanoogie Shoe Shine Boy') died (heart attack)—1968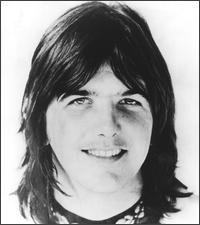 Gram Parsons (born Cecil Ingram Connor, III – guitarist with The Byrds – 'You Ain't Goin Nowhere' and later The Flying Burrito Brothers – 'Do You Know How It Feels') died (overdose of morphine after a 24-hour drinking binge) —1973
Max Weinberg made his live debut as the drummer for Bruce Springsteen's E Street Band at The Main Point in Bryn Mawr, PA—1974
Bob Dylan recorded 'Up To Me' and 'Simple Twist Of Fate'—1974
The Rolling Stones released 'She's So Cold' / 'Send It To Me'—1980
Simon & Garfunkel reunited for a free concert in front of an estimated 500,000 fans in New York's Central Park—1981
Frank Zappa, John Denver and Dee Snider of Twisted Sister testified at a U.S. Senate hearing where the Parents Music Resource Center (PMRC) was arguing for a ratings system on music. The musicians made the case that this was censorship, but the PMRC won a victory and warning labels were ordered on album containing explicit lyrics—1985
Pink Floyd released 'A Momentary Lapse Of Reason'—1987
Michelle Phillips of The Mamas & Papas was robbed at gunpoint outside a West Hollywood restaurant—1993
VH1 aired the first live edition of their show Storytellers from the House of Blues in New Orleans featuring a solo piano performance from Elton John with commentary from John's longtime lyricist Bernie Taupin—1997
Rich Mullins ('Step By Step') died (car accident)—1997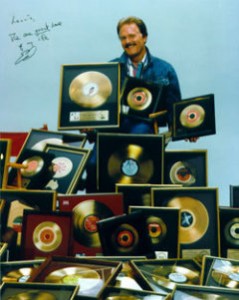 Edward Cobb (original member of The Four Preps – 'Big Man') died (leukemia)—1999
Rock Factoid: After leaving the Four Preps, Cobb wrote and produced hits for The Standells ('Dirty Water' and 'Sometimes Good Guys Don't Wear White'), Gloria Jones ('Tainted Love') and Brenda Holloway ('Every Little Bit Hurts').
Cream bassist Jack Bruce underwent a liver transplant after being diagnosed with liver cancer. He made a full recovery—2003
Frank Lowe (jazz saxophonist – 'Exotic Heartbreak') died (lung cancer)—2003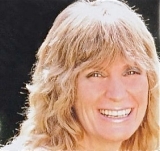 Skeeter Davis (born Mary Frances Penick – 'End Of The World') died (breast cancer)—2004
Rock Factoid: Skeeter Davis is the only woman in the history of the Billboard charts to hit the top ten singles list on all four singles charts (Hot 100 [Pop/Rock], Country, Easy Listening, and Soul/Rhythm & Blues) with 'The End Of The World'
Guinness World Records reported that Status Quo had recorded 61 hit singles; more than any other band in British chart history—2005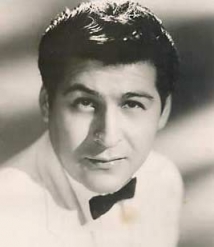 Danny Flores (songwriter/saxophonist with The Champs – 'Tequila') died (pneumonia)—2006
Rock Factoid: Flores was a man of few words. Actually, he's best known for just this one: "Tequila!" That was the sole lyric sung/shouted by Flores on The Champs #1 single.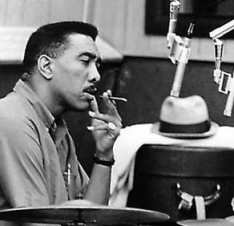 Earl Palmer (drummer with Phil Spector's famed Wrecking Crew session musicians and a member of the Rock & Roll Hall of Fame) died (long illness)—2008
Rock Factoid: "Don't ask me which ones I played on. I should have done like Hal (Blaine). He used to get gold records for all the things he played on. I never did that, you know. I would like to have a room with all those things in them. It would have been nice to show my grandchildren when they grow up so they don't say, 'Oh shut up old man and sit down.' I could just say, 'Look. I don't have to tell you nothing. There it is.'" … Earl Palmer
Rock Factoid #2: Because Earl didn't get those gold records, we'll be happy to brag on his behalf:
'You've Lost That Lovin' Feelin' and 'Just Once In My Life' (Righteous Brothers), 'Tutti Fruitti', 'Lucille', 'Slippin' And Slidin' and 'Long Tall Sally' (Little Richard), 'Lawdy Miss Clawdy' (Lloyd Price), 'Rockin' Robin' (Bobby Day), 'La Bamba' (Ritchie Valens), 'Walking To New Orleans', 'My Girl Josephine' and 'My Blue Heaven' (Fats Domino), 'Pacific Coast Highway' (Mamas & Papas), 'Porpoise Song' and 'Tapioca Tundra' (Monkees), 'River Deep, Mountain High' (Ike & Tina Turner), 'Ramblin' Rose' (Nat 'King' Cole), 'I Hear You Knocking' (Smiley Lewis), 'Be Bop Baby' (Ricky Nelson), 'What Now My Love' (Sonny & Cher), 'Please Let Me Wonder' (Beach Boys), 'Run To Him' and 'The Night Has A Thousand Eyes' (Bobby Vee), 'You Send Me' (Sam Cooke) and that only slightly touches the surface.
Compiled by Ray Lemire ©2014 RayLemire.com. All Rights Reserved.
You may not, under any circumstances, reproduce, record, publish, republish, post, transmit, publicly display, publicly exhibit or distribute any articles or photographs on RayLemire.com without obtaining the express written consent of the Operator.