There are two albums which are far ahead of their nearest competition when it comes to the all-time best-selling album in the U.S., and the artist in first place incredibly also ranks third.
There is one act who has nine albums with sales of over 10 million each, and if you're thinking it must be The Beatles, guess again.
The Eagles' 1976 greatest hits collection (Their Greatest Hits 1971-1975), which chronicled the first four years of hits by the group, has now been certified 38-times platinum, meaning it has sold and streamed 38 million copies in the U.S. alone. In contrast, Michael Jackson's Thriller, released in late 1982, has sold 34 million copies.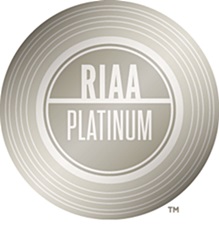 The Recording Industry Association of America began to consider streams, as well as sales, in 2013, with 1,500 streams (on online services such as Spotify, YouTube and Pandora) the equivalent of one album sale.
The all-time Top 11, as of February 2022, via the RIAA:
11. Come On Over – Shania Twain (20 million)
11. Rumours – Fleetwood Mac (20)
9. Cracked Rear View – Hootie & The Blowfish (21)
9. Double Live – Garth Brooks (21)
7. The Wall – Pink Floyd (23)
7. Greatest Hits Volume I & Volume II – Billy Joel (23)
5. Led Zeppelin IV (24)
5. The Beatles (White Album) – Beatles (24)
4. Back In Black – AC/DC (25)
3. Hotel California – Eagles (26)
2. Thriller – Michael Jackson (34)
1. Their Greatest Hits – Eagles (38)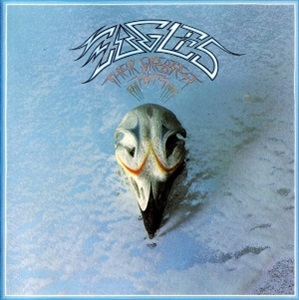 Among other high ranking recordings were Garth Brooks' No Fences (18 million), The Bee Gees' Saturday Night Fever (16 million), Bruce Springsteen's Born In The U.S.A. ( 15 million), Pink Floyd's Dark Side Of The Moon (15 million), Brooks again with Ropin' The Wind (14 million), Adele's 21 (14 million), Meat Loaf's Bat Out Of Hell (14 million), The Beatles' Abbey Road (12 million) and Sgt. Pepper's Lonely Hearts Club Band (11 million), and get this, Garth Brooks has SIX more albums on the list, The Hits, The Chase, The Ultimate Hits, Sevens, Garth Brooks, and In Pieces, all with certified sales of 10 million.