"I will tolerate no opposition. I intend to set up a thousand-year Reich and anyone who supports me in this battle is a fellow-fighter for a unique spiritual – I would say divine—creation."
~Adolf Hitler 1931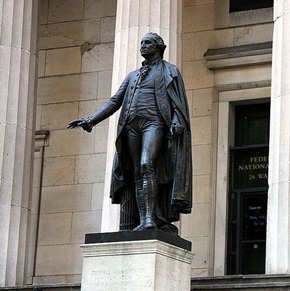 1789 – George Washington was inaugurated as the first president of the United States. The inaugural ceremony was performed on the balcony of New York City's Federal Hall, the first U.S. capitol.
The president then went indoors to read Congress his inaugural address, a quiet speech in which he spoke of "the experiment entrusted to the hands of the American people."
The evening celebration was opened and closed by 13 skyrockets and 13 cannons.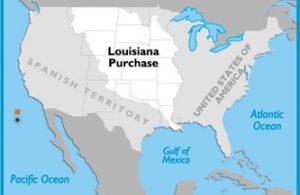 1803 – Representatives of the United States and France concluded negotiations for the Louisiana Purchase, a massive land sale that doubled the size of the young American republic.
The United States agreed to pay $11,250,000 and assumed claims of its citizens against France in the amount of $3,750,000.
In exchange, the United States acquired the vast domain of Louisiana Territory, some 828,000 square miles of land which comprised most of modern-day United States between the Mississippi and the Rocky Mountains, with the exceptions of Texas, parts of New Mexico, and other pockets of land already controlled by the United States.
In October, Congress ratified the purchase, and in December 1803 France formally transferred authority over the region to the United States. The acquisition of the Louisiana Territory for the bargain price of less than three cents an acre was Thomas Jefferson's most notable achievement as president.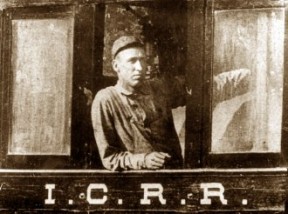 1900 – Jonathan Luther "Casey" Jones was killed when his passenger train, the Cannonball Express, collided with a stalled freight train at Vaughan, Mississippi.
The train had left from the Poplar Street Station in downtown Memphis, Tennessee on its way to Canton, Mississippi. The Cannonball Express was running at about 75 miles per hour toward Vaughan, and traveling through a 1.5-mile left-hand curve that blocked Jones' view.
Once he rounded the bend, Jones spotted the stalled train, reversed the throttle and slammed the air brakes into emergency stop, but "Ole 382" quickly plowed through a wooden caboose, a car load of hay, another of corn, and half way through a car of timber before leaving the track.
He had reduced his speed from about 75 miles per hour to about 35 miles per hour when he crashed. He was the only one killed in the wreck, but his quick thinking saved the lives of passengers from serious injury or death.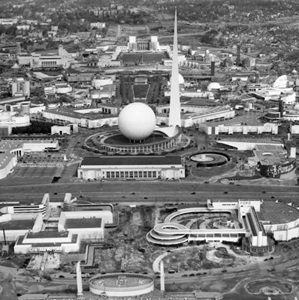 1939 – The New York World's Fair opened.
The fair – which covered the 1,216 acres of Flushing Meadows–Corona Park – was open for two seasons, from April to October each year, and was officially closed permanently on October 27, 1940.
206,000 people were in attendance on this date which coincided with the 150th anniversary of George Washington's inauguration, in Lower Manhattan, as the first President of the United States.
It was the first exposition to be based on the future, with an opening slogan of "Dawn of a New Day," and it allowed all visitors to take a look at "the world of tomorrow."
"Here are the materials, ideas, and forces at work in our world. These are the tools with which the World of Tomorrow must be made. They are all interesting and much effort has been expended to lay them before you in an interesting way. Familiarity with today is the best preparation for the future."
Within six months of the Fair's opening, World War II began, a war that lasted six years and resulted in the deaths of 70-85 million people.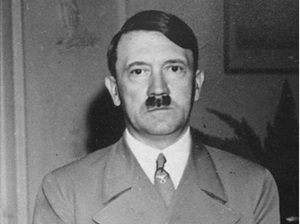 1945 – Holed up in a bunker under his headquarters in Berlin, Adolf Hitler committed suicide.
In January 1945, facing a siege of Berlin by the Soviets, Hitler had withdrawn to his bunker. Located 55 feet under the Reich Chancellery, the shelter contained 18 rooms and was fully self-sufficient, with its own water and electrical supply. Though he was facing imminent defeat, Hitler continued to give orders and meet with close subordinates.
Warned by officers that the Russians were within two blocks of the Chancellery – and only a day from overtaking it – he was urged to attempt an escape to his mountain retreat in Berchtesgaden. He and his wife instead chose suicide; Hitler shooting himself in the head with Braun biting into a cyanide capsule.
Their bodies were carried outside to the bombed-out garden behind the Reich Chancellery, where they were placed in a bomb crater and doused with gasoline. The corpses were set on fire as the Red Army shelling continued.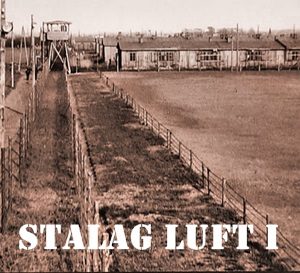 1945 – Russian troops liberated Stalag Luft I, a German prisoner-of-war camp (for captured Allied airmen ) near Barth, Western Pomerania, Germany. The presence of the prison camp is said to have shielded the town of Barth from Allied bombing.
About 9,000 airmen – 7,588 American and 1,351 British and Canadian – were imprisoned there when it was liberated.
The prisoners has been ordered to evacuate the camp in the face of the advancing Red Army, but refused. After negotiations between the Senior U.S. Officer and the Stalag commandant, it was agreed that to avoid useless bloodshed, the guards would go, leaving the POWs behind.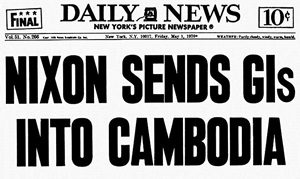 1970 – President Richard Nixon announced to the nation that an "incursion" into Cambodia has been launched by United States combat forces.
Nixon had been elected president in 1968 claiming to have a "secret plan" to end the war in Southeast Asia.
The revelation that he was in fact escalating it with the illegal bombing of what had been a peaceful non-combatant nation was more than Americans could bear.
The story continues tomorrow.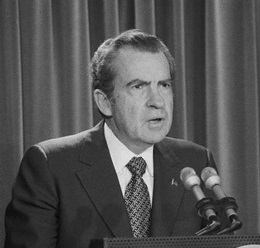 1973 – President Richard Nixon announced the resignations of White House Chief of Staff H.R. Haldeman, Chief Domestic Advisor John Ehrlichman, and Attorney General Richard Kleindienst. The president also fired White House Counsel John Dean.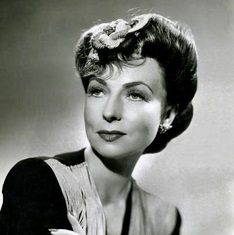 1974 – Actress Agnes Moorehead died of uterine cancer at the age of 73.
Most fans will remember her for her role as Endora on the television series Bewitched but that role was dwarfed by her achievements in films over her 41-year career.
She was nominated four times for an Academy Award for Best Supporting Actress (The Magnificent Ambersons, Mrs. Parkington, Johnny Belinda, and Hush…Hush, Sweet Charlotte.
She also appeared in Citizen Kane, Jane Eyre, Raintree Country and The Singing Nun.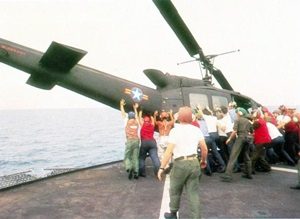 1975 – Operation Frequent Wind Conclusion: By 02:15, one CH-46 and one CH-53 transport helicopter were landing at the U.S. Embassy in Saigon every 10 minutes.
President Gerald Ford ordered that no more than 19 additional lifts would be allowed to complete the evacuation.
At 04:30 with the 19-lift limit already exceeded, Major James Kean (Commanding Officer of the Marine Security Guard Battalion and Ground Support Force Commander United States Embassy Compound) was advised that President Ford had ordered that the airlift be limited to U.S. personnel.
Major Kean was then ordered to withdraw his men into the Chancery building and withdraw to the rooftop for evacuation.
Most of the Marines were inside the Chancery when the crowds outside the Embassy broke through the gates into the compound. The Marines closed and bolted the Chancery door and withdrew up the stairwells locking grill gates behind them.
The Marines on the rooftop sealed the doors and were using mace to discourage the crowd from trying to break through.
At 04:58, Graham Martin, U.S. Ambassador to South Vietnam, boarded a CH-46 Sea Knight, and was flown to USS Blue Ridge. After an anxious wait, a final CH-46 arrived to evacuate Major Kean and the ten remaining men of the Marine Security Guards,
At 07:53, the helicopter lifted off and headed out to sea and landed on USS Okinawa at 08:30.
During the evacuation, so many South Vietnamese helicopters landed on the rescue ships that 45 Bell UH-1 Iroquois helicopters and at least one CH-47 were pushed overboard (photo above) to make room for more helicopters to land.
While the operation itself was a success, the images of the evacuation symbolized the wastefulness and ultimate futility of American involvement in Vietnam.
Nixon's pledge of Peace with Honor in Vietnam had become a humiliating defeat, which together with Watergate contributed to the crisis of confidence that affected America throughout the 1970s.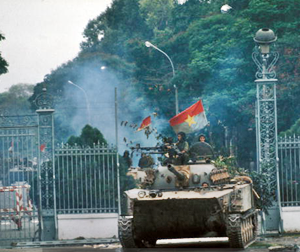 1975 – The North Vietnamese had completely encircled Saigon. Despite previous presidential promises to provide aid in such a scenario, the United States could offer no aid.
By this time, Richard Nixon had resigned from office and his successor, Gerald Ford, was unable to convince a hostile Congress to make good on Nixon's earlier promises to rescue Saigon from communist takeover.
When North Vietnamese tanks crashed through the gates of the Presidential Palace at 11:30, they met little resistance. North Vietnamese Col. Bui Tin accepted the surrender from Gen. Duong Van Minh.
The Vietnam War was finally over.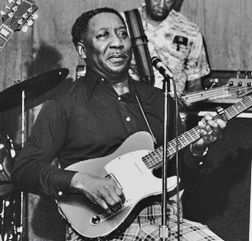 1983 – Blues legend Muddy Waters died of heart failure, at the age of 70.
He was born McKinley Morganfield but acquired the nickname "Muddy" for his habit of playing in nearby creeks and puddles as a youth. He was a fierce singer and slashing slide guitarist whose uncut blues bore the stamp of his mentor, Robert Johnson.
His classic songs include tunes written for Waters by Willie Dixon (I'm Your Hoochie Coochie Man, I Just Want To Make Love to You, I'm Ready) and others written by Waters himself (Mannish Boy and Rollin' and Tumblin').
In 1987, he was inducted into the Rock and Roll Hall of Fame.
The real question regarding his lasting impact on popular music isn't "Who did he influence?" but – as Goldmine magazine asked in 2001 – "Who didn't he influence?"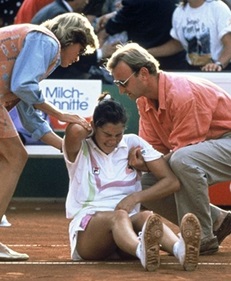 1993 – Women's tennis player Monica Seles was stabbed by Gunter Parche, a deranged German man during a match in Hamburg.
The assailant, a fan of German tennis star Steffi Graf, hoped injuring Seles would enable his idol to regain her Number 1 ranking.
Parche, who was described as a mentally unbalanced loner, contended he was only trying to hurt Seles, not kill her. A German court convicted him of grievous bodily harm in October 1993 and he received a two-year suspended sentence.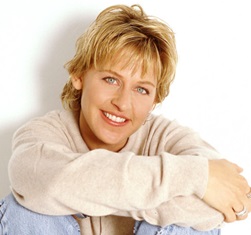 1997 – Ellen DeGeneres' character on her sitcom, Ellen came out as a lesbian, making the show one of first major television shows featuring an openly gay main character.
Ellen's coming-out on The Puppy Episode was significant not only because it was the first time a leading primetime character was gay, but because the character was also played by an openly gay actor.
Compiled by Ray Lemire ©2019 RayLemire.com. / Streamingoldies.com. All Rights Reserved.