"This morning I came, I saw, and I was conquered, as everyone would be who sees for the first time this great feat of mankind. Ten years ago the place where we gathered was an unpeopled, forbidding desert.
In the bottom of the gloomy canyon whose precipitous walls rose to height of more than a thousand feet, flowed a turbulent, dangerous river. The site of Boulder City was a cactus-covered waste. And the transformation wrought here in these years is a twentieth century marvel."
~President Franklin Roosevelt
Dedication of Boulder Dam, September 30, 1935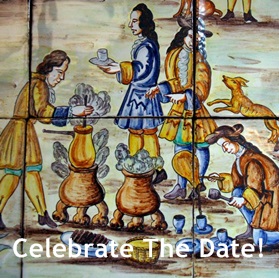 1550 – This is the traditional date marking the introduction of chocolate to Europe.
Europe came late to the joys of chocolate. Native to Mexico, Central and South America, cacao cultivation dates to at least 1250 B.C., according to archaeologists.
As far back as 1504, Christopher Columbus may have brought cacao beans to Spain from his fourth and final voyage to the Americas.
Hernan Cortes, the Spanish conquistador who conquered Mexico, wrote in 1519 that chocolate is "the divine drink which builds up resistance and fights fatigue. A cup of this precious drink permits a man to walk for a whole day without food."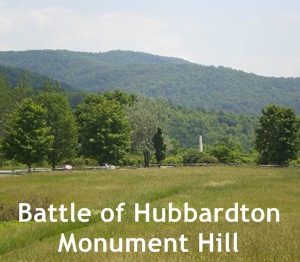 1777 – In Hubbardton, British and Patriot forces in the Saratoga campaign engaged in the only battle fought on Vermont soil during the War for Independence.
The Americans were retreating from Fort Ticonderoga. The bulk of General Arthur St. Clair's army retreated through Hubbardton to Castleton, VT, while the rear guard, commanded by Seth Warner, stopped at Hubbardton to rest and pick up stragglers.
The British launched a surprise attack on the Patriot rear guard, led by British Brigadier General Simon Fraser's Advance Corps. The Patriots managed to hold their position at nearby Monument Hill for over an hour but were eventually driven from the field.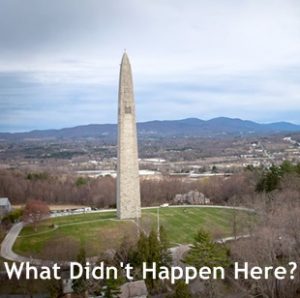 Revolutionary Factoid: If you're going to question the fact that Hubbardton was the only battle fought on Vermont soil by telling me the Bennington Monument is in, you know, Vermont, so that must mean a battle was fought there, I have an answer for you.
You're Wrong.
The Battle of Bennington was fought in Walloomsac, New York; 10 miles from Bennington.
The Bennington Battlefield, a U.S. National Historic Landmark, is entirely within the state of New York.
So why is the monument in Vermont and not New York?
British General John Burgoyne had sent an expeditionary force to Bennington to seize weapons, cattle and other supplies.
The force, commanded by Lieutenant Colonel Fredrich Baum, was not expecting any major opposition. To his surprise, nearly 2,000 American militia men led by Brigadier General John Stark of New Hampshire were waiting for him near Bennington (but not in it).
Now you know. 🙂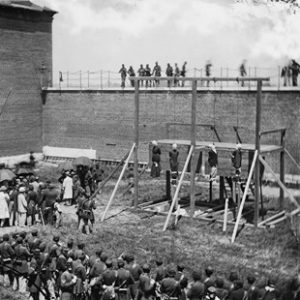 1865 – Mary Surratt, Lewis Powell, David Herold, and George Atzerodt (left to right in photo) were hanged in the Old Arsenal Penitentiary in Washington, DC for their roles in the assassination of President Abraham Lincoln.
Mrs. Surratt was the first woman executed by the United States government.
Five jurors signed a letter recommending clemency for her, but President Andrew Johnson refused to stop the execution. He later claimed he never saw the letter.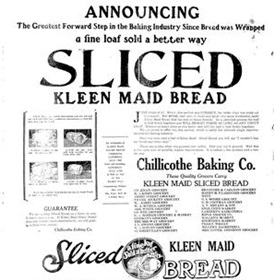 1928 – Otto Frederick Rohwedder of Davenport, Iowa had invented the first single loaf bread-slicing machine in 1912 but it was not until 1928 that Rohwedder had a fully working machine ready.
The first commercial use of the machine was by the Chillicothe Baking Company of Chillicothe, Missouri, which sold their first slices on this date.
The bread was advertised as "the greatest forward step in the baking industry since bread was wrapped." – and it resulted in a phrase we're all familiar with – "the greatest thing since sliced bread."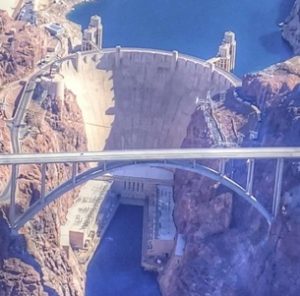 1930 – Construction began on Boulder Dam on the Colorado River on the border between the states of Nevada and Arizona.
Over the next five years, a total of 21,000 men would work ceaselessly to produce what would be the largest dam of its time, as well as one of the largest manmade structures in the world.
Originally known as Boulder Dam in 1933, it was officially renamed Hoover Dam for President Herbert Hoover by a joint resolution of Congress in 1947.
Today, the Hoover Dam is the second highest dam in the country and the 18th highest in the world.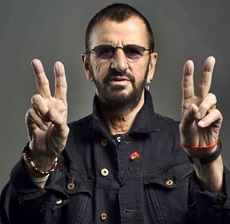 1940 – Sir Richard Starkey was born. He's 80 today!
Peace and Love. Peace and Love.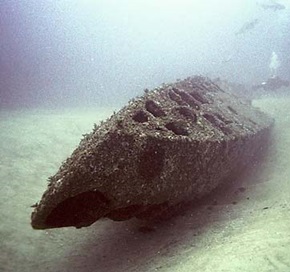 1942 – German submarine U-701 was destroyed off Cape Hatteras, NC.
In three operational patrols, the sub had destroyed five ships and damaged four others. On this date, Captain Horst Degen brought the U-701 to the surface at approximately 3:00 pm.
It was spotted by a patrolling Army A-29 Hudson aircraft, piloted by Lt. HJ Kane. Coming out of the clouds, Kane dropped 3 depth charges as the U-701 was trying to make an emergency dive. The first fell short, but numbers two and three hit the the conning tower and cracked its pressure hull.
With water filling his boat, Degen immediately ordered abandon ship. Seventeen crew members, including Degen, were able to escape, but were adrift for two days before being found and rescued by the Coast Guard.
By that time just seven men had survived.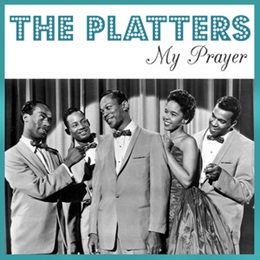 1956 – The Platters released My Prayer.
Glenn Miller had recorded the song in 1939 for a #2 hit and The Ink Spots' version also reached #3 that year.
But it is the Platters' version that remains the standard. It reached #1 on the Billboard Hot 100.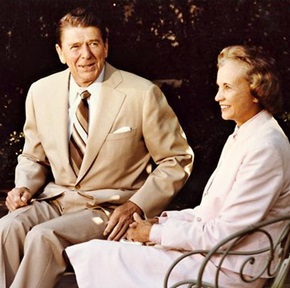 1981 – President Ronald Reagan nominated Sandra Day O'Connor to become the first female member of the Supreme Court of the United States.
O'Connor, known as a moderate conservative, faced opposition from anti-abortion groups who criticized her judicial defense of legalized abortion on several occasions.
Liberals celebrated the appointment of a woman to the Supreme Court but were critical of some of her views. Nevertheless, at the end of her confirmation hearings on Capitol Hill, the Senate voted unanimously to endorse her nomination.
During her time on the bench (she retired in 2005), O'Connor was known for her dispassionate and carefully researched opinions and was regarded as a prominent justice because of her tendency to moderate the sharply divided Supreme Court.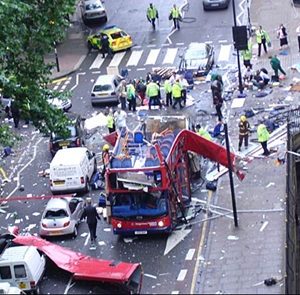 2005 – Terrorist bombings in three Underground stations and a double-decker bus killed 52 victims and four suicide bombers in the worst attack on London since World War II.
Nearly simultaneous explosions, at about 8:50 a.m., occurred on trains in three locations: the Circle Line; the Piccadilly Line; and another also on the Circle Line.
Almost an hour later, a double-decker bus in Tavistock Square was also hit, ripping off its roof.
The synchronized suicide bombings killed 56 people including the bombers and injured another 700.
Of the four suicide bombers, three were born in Great Britain and one in Jamaica. Al-Qaida officially claimed responsibility for the attacks on September 1, 2005.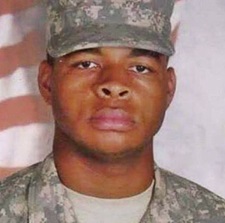 2016 – Former U.S. Army soldier Micah Xavier Johnson shot fourteen policemen, killing five of them, during an anti-police protest in downtown Dallas.
Dallas Police Chief David Brown said officers cornered Johnson and tried to negotiate with him for several hours before talks broke down.
Johnson told police he was upset by recent police shootings and "wanted to kill white people, especially white officers."
After a long standoff, officers attached explosives to a bomb robot and detonated them near Johnson, killing him.

Compiled by Ray Lemire ©2019 RayLemire.com. / Streamingoldies.com. All Rights Reserved.