Let's pretend it's Friday in the sixties and you're wondering what you can do for fun tonight. For music lovers, there are quite a few possibilities, regardless of where you live.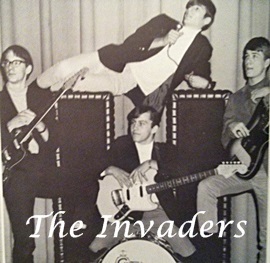 If you live in Springfield, VT, that might mean a trip to the Community Club or perhaps the Comtu Club where bands such as local legends The Invaders with Fred Guilmette (he's sitting on the bass drum) will be playing.
If you're in Los Angeles, you might want to check out The Standells (no, they were not from Boston), and in San Jose, the Count Five and the Syndicate of Sound are both always fun. On Cape Cod, the Barbarians are a very hot group.
Up in Portland, Oregon, you're going to want to catch The Kingsmen in action.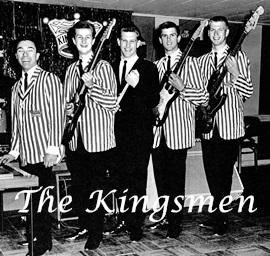 All across the U.S. in the sixties, garage band rock was being played by some very impressive groups and we've gathered 10 hit songs to help explain it to you if you missed it the first time around … or if you want to relive it again.
Play button is on the left … Volume slider is on the right
The Garage Band Medley
Shadows Of Knight – Count Five – Kingsmen
? & The Mysterians – McCoys
Tommy James & The Shondells – Standells – Barbarians
Syndicate Of Sound – Music Machine