We wrap up our look back at 1963 with nine more classic songs!
No "deep cuts" here because every single song should bring back a memory or two … and isn't that what this is all about? 🙂
All but one of the artists were American because U.S. radio stations were paying no attention to any other market … until December 26, 1963, when a British band released a single that changed EVERYTHING.
Play button is on the left … Volume slider is on the right
Vintage 1963 Medley / Part 5
Righteous Brothers – Surfaris
Little Peggy March – Crystals – Cascades
Lou Christie – Classics
Andy Williams – Beatles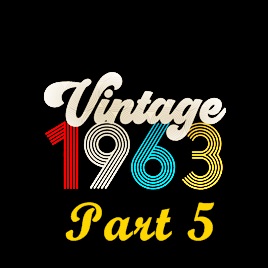 [whohit]Oct-30-Medley[/whohit]