The late Roger Williams (born Louis Weertz – pianist – 'Autumn Leaves') was born in 1924
The late Richard Harris ('MacArthur Park') was born in 1930
The late blues guitarist Albert Collins ('Don't Lose Your Cool') was born in 1932
The late Donny Hathaway ('Where Is The Love' with Roberta Flack) was born in 1945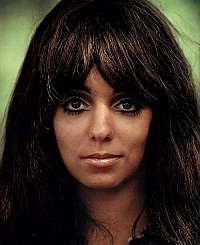 The late Mariska Veres (lead singer with Shocking Blue – 'Venus') was born in 1947
The late Michael 'Cub' Koda (guitarist with Brownsville Station – 'Smokin' In The Boys Room') was born in 1948
Barbara Parritt (The Toys – 'A Lover's Concerto') is 70
Jerry Martini (saxophonist with Sly & The Family Stone – 'Dance To The Music') is 71
Herb Fame (born Herbert Feemster – Peaches & Herb – 'Reunited') is 72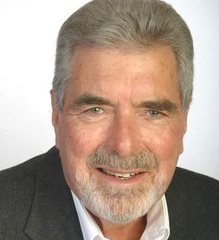 Geoff Stephens (songwriter) is 80
Rock Factoid: Stephens has written hit songs for many artists. In 1964, he and Peter Eden discovered and managed Donovan, producing his first hit single and debut album, 'What's Bin Did and What's Bin Hid'. That same year, Stephens wrote 'The Crying Game' a Top 5 UK hit for Dave Berry (and later the title song of the film and a hit for Boy George).
Rock Factoid #2: In 1966 he formed The New Vaudeville Band (they were actually studio musicians), writing and recording songs in a 1920s musical style. Their debut single 'Winchester Cathedral' was a No. 1 hit in the U.S.
Rock Factoid #3: Over the next few years he wrote, or co-wrote 'Semi-Detached Suburban Mr. James' (Manfred Mann), 'There's A Kind Of Hush' (Herman's Hermits), 'Sorry Suzanne' (Hollies), 'Daughter Of Darkness' (Tom Jones), 'You Won't Find Another Fool Like Me' (New Seekers), and 'Daddy Don't You Walk So Fast' (Wayne Newton).
Elvis Presley recorded the shortened version of 'Love Me Tender' which was used in the final scene of his debut film—1956
Little Anthony & The Imperials recorded 'The Diary' but songwriter Neil Sedaka was unhappy with their performance and decided to record it himself, resulting in the first hit of his career—1957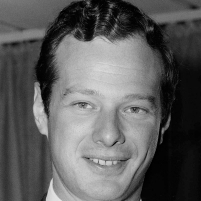 The Beatles signed a five-year management contract with Brian Epstein—1962
Rock Factoid: They had previously signed a contract on January 24, 1962 but Epstein had failed to sign it. In his memoir A Cellarful Of Noise, Epstein claimed that this enabled the group to walk away if he failed to arrange a recording contract. Since 'Love Me Do' / 'PS I Love You' was to be released in the UK on October 5, Brian felt he had fulfilled his promises and the new contract was drawn up—1962
Elvis Presley released 'Bossa Nova Baby' / 'Witchcraft'—1963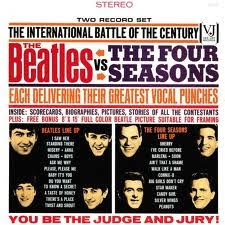 Vee-Jay Records packaged its 'Introducing The Beatles' album together with 'The Golden Hits of The Four Seasons' and came up with 'The Beatles Vs. The Four Seasons'—1964
Rock Factoid: If you bought one – and still have it – a copy in mint condition is valued at over $3,000
At a Carnegie Hall performance, Bob Dylan presented his new backup band. The Hawks had been Ronnie Hawkins' backup band before hooking up with Dylan. Eventually, they became famous as The Band—1965
BBC Radio's Top Gear program premiered—1967
Elvis Presley recorded 'Stay Away Joe' and 'All I Needed Was The Rain'—1967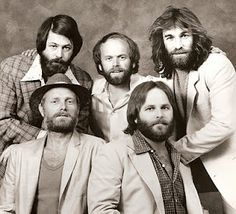 The Beach Boys recorded 'I Can Hear Music'—1968
Rock Factoid: The song, written by Jeff Barry, Ellie Greenwich and Phil Spector, was originally recorded by The Ronettes in 1966
John Sebastian left The Lovin' Spoonful—1968
The Beatles' 'Abbey Road' album was released in the U.S.—1969
The Byrds released 'Ballad Of Easy Rider' / 'Oil In My Lamp'—1969
Curtis Mayfield left The Impressions—1970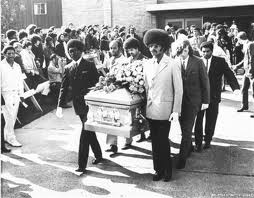 Jimi Hendrix's funeral was held in Seattle—1970
Elvis Presley released 'Promised Land' / 'It's Midnight'—1974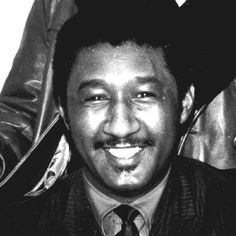 Al Jackson (drummer with Booker T. & The MG's – 'Green Onions') was killed by burglars … or was he murdered?—1975
Rock Factoid: Jackson – who was shot in the chest by his wife three months earlier but didn't press charges – was in the process of moving from Memphis to Atlanta. After a night out, he returned home to find intruders who shot him five times in the back. Barbara later claimed the burglars had tied her up and subsequently shot Jackson. However, since nothing appeared to be stolen and the house showed no signs of a disturbance, police suspected Barbara Jackson's story.
They questioned how she managed to free herself in order to run out in the street pleading for help after Jackson had been murdered. Although they were considered as suspects, Barbara Jackson, singer Denise LaSalle, and LaSalle's boyfriend (the supposed triggerman) were never charged. The boyfriend was subsequently killed in a gunfight with Seattle police.
Elton John became the first musician to be inducted into the Madison Square Garden Hall of Fame—1977
Paul Simon's semi-autobiographical movie One Trick Pony premiered in North America. The film, which was only a moderate box office success, featured appearances from Lou Reed, The B-52s, Sam & Dave and the last appearance of the original Lovin' Spoonful—1980
Sony introduced the world's first digital compact-disc player in Tokyo. The price was "only" $650—1982
Andy McVann (drummer with The Farm – 'Hearts And Minds') died (killed in a police chase)—1986
The world's most valuable glove – the original, crystal-studded one Michael Jackson wore – was stolen from the Motown Museum in Detroit. Police recovered the glove two days later. MC Hammer had offered a $50,000 reward for the glove's return—1991
Ozzy Osbourne began a two-night stand in San Antonio at the Freeman Coliseum. It marked Osbourne's first concerts in San Antonio in a decade after his arrest for urinating on the Alamo—1992
Harry Ray (The Moments – 'Love On A Two Way Street' and Ray, Goodman & Brown – 'Special Lady') died (stroke)—1992
Wilson Pickett was sentenced to one year in jail for hitting an 86 year-old man with his car while drinking—1993
Farm Aid 8 took place in Louisville, Kentucky, with Willie Nelson, John Mellencamp, Neil Young, Hootie & The Blowfish and The Dave Matthews Band raising over $1 million to support American farmers—1995
Robert Allen (born Robert Allen Deitcher – composer who co-wrote 'Chances Are' and 'It's Not For Me To Say' (Johnny Mathis), 'Home For The Holidays' (Perry Como), 'Moments To Remember' (Four Lads) and many more) died (natural causes)—2000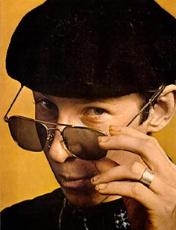 Bruce Palmer (bass guitar with Buffalo Springfield – 'For What It's Worth') died (heart attack)—2004
Paul Pena (singer/songwriter who wrote and recorded the original version of 'Jet Airliner', later a #8 hit for The Steve Miller Band) died (complications from diabetes and pancreatitis)—2005
Margaret Ann Williams (member of The Sweet Inspirations, Elvis Presley's backing group, and later toured with Aretha Franklin) died (prolonged illness)—2013
Compiled by Ray Lemire ©2014 RayLemire.com. All Rights Reserved.
You may not, under any circumstances, reproduce, record, publish, republish, post, transmit, publicly display, publicly exhibit or distribute any articles or photographs on RayLemire.com without obtaining the express written consent of the Operator.
[whohit]oct-1-rrh[/whohit]