The late Nesuhi Ertegün (Rock and Roll Hall of Fame co-founder of Atlantic Records and founder of WEA International, now Warner Music International) was born in 1917
The late Robert Goulet ('My Love, Forgive Me') was born in 1933
Martin Lee (singer/guitarist/songwriter with Brotherhood Of Man – 'Save Your Kisses For Me') is 65
Gayle McCormick (lead singer with Smith – 'Baby, It's You') is 66
Bert Ruiter (bass guitar with Focus – 'Hocus Pocus') is 68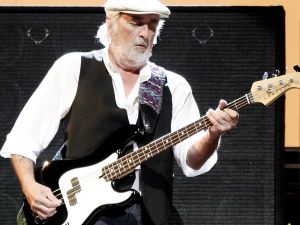 John McVie (bass guitar with Fleetwood Mac – 'Don't Stop') is 69
Jean Terrell (replaced Diana Ross in The Supremes – 'Nathan Jones') is 70
Alan Henderson (bass guitar with Them – 'Mystic Eyes') is 70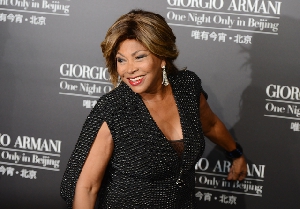 Tina Turner (born Anna Mae Bullock – 'What's Love Got To Do With It') is 75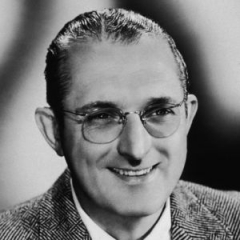 Bandleader Tommy Dorsey died (choked to death in his sleep after a heavy meal)—1956
Rock Factoid: Dorsey and his brother Jimmy had their own television show (The Dorsey Brothers Stage Show from 1954-56. It was on that show that a young singer named Elvis Presley made his national television debut on January 28, 1956.
Rock Factoid #2: The Dorsey Brothers also played a key role in the career of Bobby Darin, who made his national television debut on their show in the spring of 1956.
Billy Fury recorded 'Maybe Tomorrow' for Decca Records in London—1958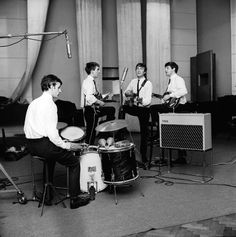 The Beatles recorded 'Please Please Me' And 'Ask Me Why'—1962
Rock Factoid: "I remember the day I wrote 'Please Please Me'. I heard Roy Orbison doing 'Only The Lonely' on the radio. I was also always intrigued by the words to a Bing Crosby song that went, 'Please lend a little ear to my pleas.' The double use of the word 'please'. So it was a combination of Roy Orbison and Bing Crosby." … John Lennon
Rock Factoid #2: "John wanted to do it as a bluesy, slow tempo song. I found it to be rather dreary and too slow. Consequently, it had little prospect of being the hit they were looking for." … producer George Martin
The Zombies recorded 'Tell Her No'—1964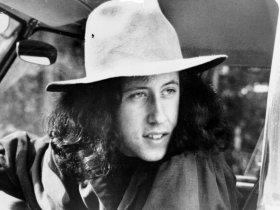 18-year-old Arlo Guthrie and his friend Richard Robbins, 19, were arrested by Stockbridge police officer William 'Obie' Obanhein for illegally dumping garbage the day before—1965
Rock Factoid: In an attempt to clear out the garbage from their friend Alice's residence (a deconsecrated church), the pair had discovered that the town dump was closed for the Thanksgiving holiday so they dumped the garbage over a fifteen-foot cliff on a side road and "drove back to the church, had a Thanksgiving dinner that couldn't be beat, went to sleep and didn't get up until the next morning."
The Kinks released 'Kink Kontroversy' in England—1965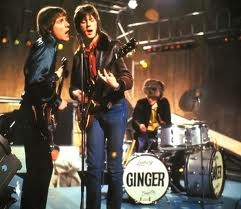 Cream played their final concert at London's Royal Albert Hall—1968
Rock Factoid: When the trio reunited 37 years later, the first concert was also at Royal Albert Hall.
John Lennon was the only Beatle at Abbey Road Studios when 'You Know My Name (Look Up The Number)' was edited and mixed for release. It was the last time he attended Abbey Road as a member of the band—1969
A ticket cost just $1.68 when Mouseproof appeared at The Civic Hall, Dunstable, England. Granted, maybe that's all they were worth but another group also appeared that night … Pink Floyd—1969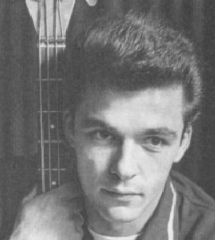 John Rostill (bass guitarist with The Shadows – 'Apache') died at the age of 31 (electrocuted in a home recording studio accident)—1973
Rock Factoid: Rostill wrote three songs which would all become Top 10 hits for Olivia Newton-John: 'Let Me Be There' (#6), 'If You Love Me (Let Me Know') (#5) and 'Please Mr. Please' (#3)
Lol Crème and Kevin Godley quit 10cc ('I'm Not In Love') to form their own short-lived duo—1976
The Sex Pistols released their debut single ('Anarchy In The U.K.')—1976
In London, Bill Haley, on what would be his last tour of the UK, played for Britain's Queen Elizabeth II at the Royal Command Performance. Less than 15 months later, he would be dead—1979
Russian cosmonauts aboard Soyuz TM-7 took a cassette copy of Pink Floyd's 'Delicate Sound Of Thunder' into space and played it in orbit —1988
The Rolling Stones donated the proceeds from their concert at Death Valley Stadium in Clemson, SC to victims of Hurricane Hugo which had struck nearby—1989
ABC News reported George Harrison had left New York's Staten Island University Hospital after undergoing an experimental type of radiosurgery. The process did not stop Harrison's brain tumor from spreading—2001
Nicolas Cage filed for divorce from Lisa Marie Presley after three months of marriage. Presley announced in a statement that "we shouldn't have been married in the first place."—2002
One of country music's longest-running road shows came to a close when The Statler Brothers – after forty years of touring – played their last concert performance in the 10,000-seat Salem Civic Center in Salem, VA—2002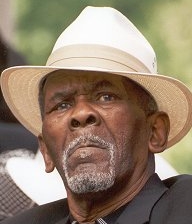 James Carter ('Po' Lazurus') died (stroke)—2003
Rock Factoid: While serving a prison term at Camp B in the state penitentiary in Lambert, MS in 1959, Carter was approached by archivist Alan Lomax, who was traveling through the south with his tape recorder and documenting amateur performances of traditional folk songs. Backed by a chorus of his fellow inmates, Carter agreed to perform the old work-gang song 'Po' Lazurus'. Lomax added the recording to his vast archive and Carter basically forgot the event ever occurred. He never recorded another song and by all rights, the story should have ended there.
Fast-forward to about 1997, when producer T-Bone Burnett rediscovered 'Po' Lazurus' while listening to music in Lomax's New York City archives; the song struck such a profound chord that when Burnett was tapped to work on the soundtrack to O Brother Where Art Thou, he sequenced the song as the opening cut.
Rock Factoid #2: After an exhaustive search finally located Carter, he was given a $20,000 royalty check and a platinum record. He also boarded an airplane for the first time in his life to attend the Grammy Awards ceremony in Los Angeles, where as part of the soundtrack, he won a Grammy for Best Album of The Year.
James 'Soulja Slim' Tapp (rap artist – 'Slow Motion') died (shot to death)—2003
Mark Craney (drummer with Jethro Tull – 'Protect And Survive') died (pneumonia)—2005
Tony Sylvester (Main Ingredient – 'Everybody Plays The Fool') died (multiple myeloma )—2006
Keith 'Keef' Hartley (drummer with The Keef Hartley Band – 'Sinnin' For You') died (complications after surgery)—2011
Compiled by Ray Lemire ©2014 RayLemire.com. All Rights Reserved.
You may not, under any circumstances, reproduce, record, publish, republish, post, transmit, publicly display, publicly exhibit or distribute any articles or photographs on RayLemire.com without obtaining the express written consent of the Operator.