The late Mel Taylor (drummer with The Ventures – 'Walk—Don't Run') was born in 1933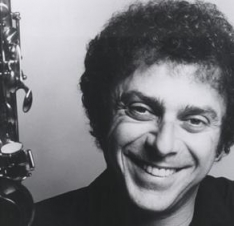 The late Steve Douglas (Rock and Roll Hall of Fame saxophonist with Phil Spector's famed 'Wrecking Crew' of session musicians) was born in 1938
Rock Factoid: Among the many hits on which Douglas played were 'Da Doo Ron Ron' and 'Then He Kissed Me' (Crystals), 'Be My Baby' (Ronettes), 'You've Lost That Lovin' Feelin' (Righteous Brothers), 'River Deep, Mountain High' (Ike & Tina Turner), 'Viva Las Vegas' (Elvis Presley), 'Christmas (Baby Please Come Home)' (Darlene Love), 'Dead Man's Curve' (Jan & Dean) and 'God Only Knows', 'Good Vibrations' and 'California Girls' (Beach Boys)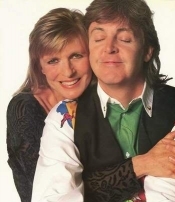 The late Linda McCartney ('Uncle Albert/Admiral Halsey' with husband Paul) was born in 1941
Jerry Donahue (guitarist with Fairport Convention – 'Knights Of The Road') is 68
Rosa Lee Hawkins (Dixie Cups – 'Chapel Of Love') is 70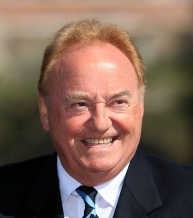 Gerry Marsden (lead singer/songwriter/guitarist with Gerry & The Pacemakers ('Don't Let The Sun Catch You Crying') is 72
Phyllis 'Jiggs' Allbut (The Angels – 'My Boyfriend's Back') is 72
Barbara Allbut (The Angels – 'My Boyfriend's Back') is 74
Alan Freed's Mister Rock and Roll movie, with Chuck Berry, Frankie Lymon and Little Richard, premiered in New York City—1957
The Platters recorded 'Smoke Gets In Your Eyes'—1958
The Beach Boys recorded 'Things We Did Last Summer'—1963
The Rolling Stones released the 'Out Of Our Heads' album in the U.S.—1965
Jimi Hendrix arrived in London from New York with manager Chas Chandler. Later that night, he joined the house band for some blues standards at the Scotch of St. James Club—1966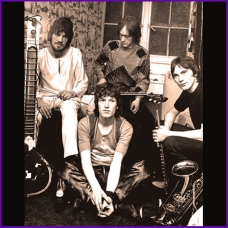 Traffic made their concert debut at the Saville Theater in London —1967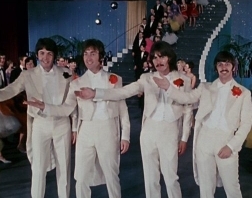 The Beatles filmed the 'Your Mother Should Know' dance segment of their Magical Mystery Tour movie at the West Malling Air Force Station in Kent, England—1967
Rock Factoid: Paul McCartney said he wore a black carnation when the group ran out of red ones, but the "Paul Is Dead" theorists claim it was another "death clue".
Rock Factoid #2: 'Your Mother Should Know' was briefly considered for the Our World satellite broadcast of June 25, 1967. The Beatles wisely decided to use 'All You Need Is Love', a simpler message and one more readily understood by a worldwide audience.
The Guess Who recorded 'Star Baby'—1973
Styx released 'Come Sail Away'—1977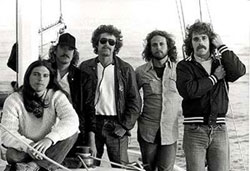 The Eagles released their sixth studio album, 'The Long Run'—1979
Rock Factoid: The original vinyl record pressings of 'The Long Run' had text engraved in the run-out groove of each side; an in-joke trend the band had started with their 1975 album 'One Of These Nights':
Side one: "Never let your monster lay down"
Side two: "From the Polack who sailed north"
The second engraving referred to Bill Szymczyk, the band's producer who had been a sonar operator for the U.S. Navy
Paul McCartney released 'No More Lonely Nights'—1984
James Brown was arrested after a high-speed auto chase with police through South Carolina and Georgia (he was sentenced to six years in jail)—1988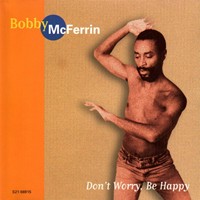 'Don't Worry, Be Happy' by Bobby McFerrin became the first 'a cappella' record to top the U.S. charts—1988
Rock Factoid: The "instruments" in the song were entirely overdubbed voice parts and other sounds made by McFerrin, using no instruments at all.
Rock Factoid #2: It became much more than the first a cappella song to top the charts. At the 1989 Grammy Awards, 'Don't Worry, Be Happy' won the awards for Song of the Year, Record of the Year, and Best Male Pop Vocal Performance.
Rock Factoid #3: The song's title is taken from a famous quote by Indian mystic and sage, Meher Baba, who often used the expression "Don't worry, be happy" when writing to his followers in the West.
AC/DC released the 'Razor's Edge' album. It featured the hit singles 'Thunderstruck' and 'Moneytalks'—1990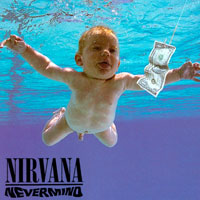 Nirvana released the groundbreaking 'Nevermind' album—1991
Rock Factoid: Expectations weren't high. American record stores received an initial shipment of 46,000 copies, while 35,000 copies were shipped to the United Kingdom But based on the overwhelming success of the single, 'Smells Like Teen Spirit', the demand for the album went through the roof. The unexpected hit album has now sold over 30 million copies worldwide.
Former Guns N' Roses drummer Steven Adler collected $2.5 million from his former band after suing them for wrongful dismissal. He claimed that he was thrown out due to his heroin habit after they – in his words – encouraged him to start using it—1993
Larry Hall ('Sandy') died (cancer)—1997
Former Guns N' Roses drummer Steven Adler was sentenced to 150 days in jail for two counts of battery and probation violation—1998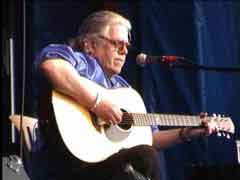 Tim Rose ('Hey Joe') died (heart attack during surgery) one day after his 62nd birthday—2002
Rock Factoid: The origins of 'Hey Joe' are disputed. It was copyrighted in 1962 by singer Billy Roberts, but Rose claimed he heard it sung as a child in Florida, although no evidence from U.S. archives or elsewhere has been provided to support the claim that the song is "traditional" as Rose insisted it was.
Rock Factoid #2: Prior to Rose's recording, The Leaves, Love and The Byrds had all recorded fast-paced versions of the song. Tim's version – crediting himself as author after he added a new verse or two – was a slow, angry ballad, which received U.S. radio airplay and became a regional hit in the San Francisco area in 1966.
Rock Factoid #3: Jimi Hendrix released a similarly slow version in 1967 which became a huge hit, first in England, then worldwide. Rose always regarded the Hendrix version as a copy of his, and remained bitter over not having been cut in on the royalties of the song, which would have been substantial if he had actually written it.
Matthew Jay ('Please Don't Send Me Away') died (fell seven stories from a friend's apartment window)—2003
Compiled by Ray Lemire ©2014 RayLemire.com. All Rights Reserved.
You may not, under any circumstances, reproduce, record, publish, republish, post, transmit, publicly display, publicly exhibit or distribute any articles or photographs on RayLemire.com without obtaining the express written consent of the Operator.