1777 – The American flag was flown in battle for the first time during a Revolutionary War skirmish at Cooch's Bridge, Delaware. Patriot General William Maxwell ordered the "Stars and Stripes" banner raised as a detachment of his infantry and cavalry met an advance guard of British and Hessian troops. The rebels were defeated and forced to retreat to Brandywine Creek in Pennsylvania, where they joined General George Washington's main force.
1783 – The American Revolution officially came to an end when representatives of the United States, Great Britain, Spain and France signed the Treaty of Paris. The signing signified America's status as a free nation, as Britain formally recognized the independence of its 13 former American colonies.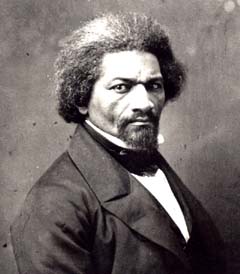 1838 – Frederick Douglass escaped from slavery disguised as a sailor. Attending anti-slavery events, he was encouraged to speak and became famous for his oratory. In 1845 he published the first account of his life, and his writings are among the most influential personal accounts of slavery.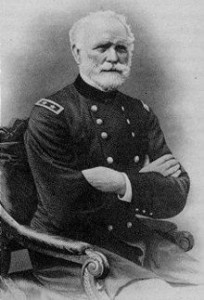 1855 – General William Harney and 700 soldiers took revenge for the "Grattan Massacre" with a brutal attack on a Sioux village in Nebraska that left 100 men, women, and children dead.
The path to Harney's bloody revenge began a year before near Fort Laramie, Wyoming, when a brash young lieutenant named John Grattan and 30 of his men were killed while attempting to arrest a Teton Sioux brave accused of shooting a white man's cow.
One Sioux boy who witnessed the brutal massacre by Harney's troops never forgot and took his own revenge 21 years later at the Battle of the Little Bighorn. His name was Crazy Horse.
1928 – Baseball Hall of Famer Ty Cobb recorded his 4,191th and final career hit.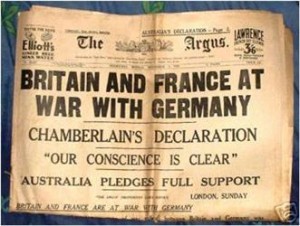 1939 – In response to Adolf Hitler's invasion of Poland, Britain and France, both allies of the overrun nation declared war on Germany. Australia, New Zealand, South Africa and Canada soon followed.
The first casualty of that declaration was not German – but the British ocean liner Athenia, which was sunk by a German U-30 submarine that had assumed the liner was armed and belligerent. There were more than 1,100 passengers on board, 112 of who lost their lives. Of those, 28 were Americans, but President Roosevelt was unfazed by the tragedy, declaring that no one was to "thoughtlessly or falsely talk of America sending its armies to European fields."
1943 – The British 8th Army under Field Marshal Bernard L. Montgomery began the Allied invasion of the Italian peninsula, crossing the Strait of Messina from Sicily and landing at Calabria. On the day of the landing, the Italian government secretly agreed to the Allies' terms for surrender, but no public announcement was made until September 8.
1944 – The 68th and final transport of Dutch Jews (including Anne Frank) left for the Auschwitz concentration camp.
1951 – What was to become the longest-running TV serial (or soap opera) was seen for the first time when Search For Tomorrow debuted on CBS.
1964 – Attorney General Robert F. Kennedy resigned and declared his candidacy for the U.S. Senate seat from New York.
1967 – What's My Line ended a 17-year run when it aired for the final time on CBS.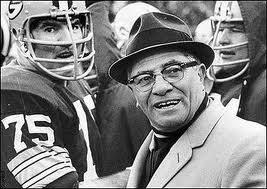 1970 – National Football League Hall of Fame coach Vince Lombardi died of anaplastic carcinoma at the age of 57.
He led the Green Bay Packers to three straight and five total National Football League championships in seven years, including winning the first two Super Bowls following the 1966 and 1967 NFL seasons. Lombardi is considered by many to be one of the best and most successful coaches in NFL history. The National Football League's Super Bowl trophy is named in his honor.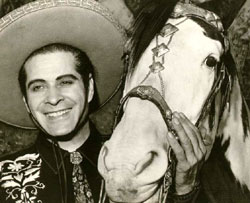 1980 – Actor Duncan Renaldo (best remembered for his portrayal of The Cisco Kid) died of lung cancer at the age of 76.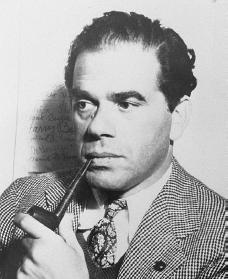 1991 – Film director Frank Capra (It's A Wonderful Life, Mr. Smith Goes To Washington, It Happened One Night, Mr. Deeds Goes To Town, You Can't Take It With You … the final three films listed earned him Academy Awards for Best Director; the first two should have) died of a heart attack at the age of 94.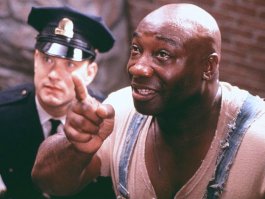 2012 – Actor Michael Clarke Duncan (Armageddon, The Whole Nine Yards, The Scorpion King, Daredevil, but best remembered for his role as gentle giant John Coffey in The Green Mile) died of a heart attack at the age of 54.