While researching this date in music history, I came across many songs that were either recorded, released, or reached a milestone on this date; too many in fact, to post them individually on Facebook.
So let's take them in (almost) chronological order and watch some of the greatest songs of all time!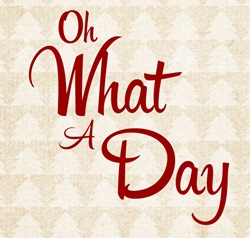 On July 9, 1955 (65 years ago today!), A landmark in music history was established when this song reached #1 on the Billboard chart.
Music historians mark the song as a dividing line, separating Rock and Roll from everything that preceded it.
The song was first issued in May 1954 as a B-side to Thirteen Women (and Only One Man in Town). While the song did make the American Cashbox music charts, it was considered a commercial disappointment.
It was not until 1955, when Rock Around the Clock was used under the opening credits of the film Blackboard Jungle, that the song truly took off.

On July 9, 1957 (63 years ago today!), Bobby Helms recorded this classic song.
The single peaked at #7 on the Billboard Hot 100 and spent four weeks at #1 on the Country music chart.

On July 9, 1959 (61 years ago today!), the Drifters – the "new" Drifters, if you will – recorded this iconic song.
It was the second single by the second incarnation of the Drifters (previously known as the 5 Crowns), who assumed the group name in 1958 after manager George Treadwell fired the remaining members of the original lineup.
Really, the story is too long to be detailed here, but it was a major mess.
In any event, the new Drifters featured a new lead vocalist named Benjamin Earl Nelson – better known by his stage name of Ben E. King – and their recording of this song reached #15 on the Billboard Hot 100 and #2 on the Rhythm & Blues chart.

On July 9, 1960 (60 years ago today!), Chubby Checker released this cover of a Hank Ballard song as a single.
His version became a hit (a major understatement), reaching #1 on the Billboard Hot 100 on September 19, 1960, where it stayed for one week, and later set a record as the only song to reach #1 in two different hit parade runs when it resurfaced and topped the popular hit parade again for two weeks starting on January 13, 1962.

On July 9, 1962 (58 years ago today!), Bob Dylan recorded this iconic song at Columbia's Studio A in New York City.
The song was recorded for inclusion on his second album, The Freewheelin' Bob Dylan and has been described as an anthem of the civil rights movement.
In Martin Scorsese's documentary on Dylan, No Direction Home, Mavis Staples expressed her astonishment on first hearing the song and said she could not understand how a young white man could write something that captured the frustration and aspirations of black people so powerfully.
Peter, Paul and Mary immediately covered the song and their single sold a phenomenal 300,000 copies in the first week of release and made the song world-famous.

Just in case the version above is squashed by YouTube (as Mr. Dylan has been known to do) here's Dylan performing it live on July 26, 1963 at Freebody Park in Newport, RI.
This performance marked a turning point, not only in Dylan's career, but put the full power of the folk music scene on full display.

On July 9, 1963 (57 years ago today!), Martha and The Vandellas released this single. One of the first songs to exemplify the style of music later termed as the "Motown Sound," it would reach #4 on the Billboard Hot 100 and #1 on the Billboard R&B Singles Chart.

On July 9, 1974 (46 years ago today!), the Electric Light Orchestra completed the recording of this classic hit.
The song was written in response to Jeff Lynne's father being critical of Jeff's songwriting. His father, an avid classical music lover, did not like his Electric Light Orchestra songs, saying, "they've got no tune."
To prove to his father that he could write a beautiful classical influenced song, Jeff wrote the ballad in the front room of his parent's home in response.
The song became the band's first top 10 single in the U.S., reaching #9 although it failed to chart in the UK.

And finally …
This takes us out of the chronological order of things but on July 9, 1946 (74 years ago today!), the late Bon Scott – the original lead singer with AC/DC was born.
My apologies to Mr. Johnson and Mr. Rose but try though they might, there is no one who could ever replace Bon on this one.