"I grew up thinking art was pictures until I got into music and found I was an artist and didn't paint."
~ Chuck Berry
The late Big Maybelle (born Mabel Louise Smith – 'Whole Lotta Shakin' Goin' On' two years before Jerry Lee Lewis recorded it) was born in 1924
The late Sonny James (born James Loden – 'Young Love') was born in 1928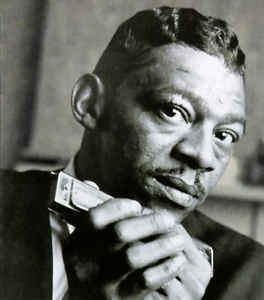 The late 'Little Walter' (born Marion Walter Jacobs – 'Juke') was born in 1930
Rock Factoid: His extraordinary musical innovations fundamentally altered many listeners' expectations of what was possible on blues harmonica. His body of work earned him a spot in The Rock and Roll Hall of Fame in 2008, making him the only artist ever to be inducted specifically for his work as a harmonica player.
Samuel Timothy 'Tim' McGraw ('Live Like You Were Dying') is 50
Johnny Colt (born Charles Brandt – original bass guitarist with The Black Crowes – 'Hard To Handle') is 51
Steve Farris (guitarist with Mr. Mister – 'Broken Wings') is 60
Nick Feldman (bass guitar with Wang Chung – 'Dance Hall Days') is 62
Ray Parker, Jr. ('Ghostbusters' as a solo artist and lead singer with Raydio – 'Jack And Jill') is 63
Nick Fortuna (bass guitar with The Buckinghams – 'Kind Of A Drag') is 71
Rita Coolidge ( 'Higher And Higher') is 72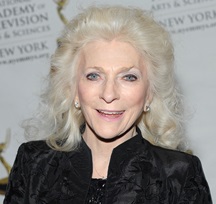 Judy Collins ('Send In The Clowns') is 78
1955 – Chuck Berry signed a recording contract with Chess Records.
1956 – Little Willie John recorded 'Fever'.
1957 – The Kingston Trio formed—1957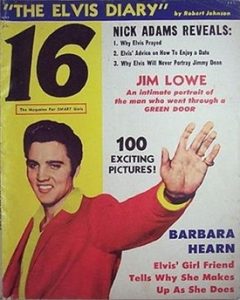 1957 – The first issue of 16 Magazine, featuring Elvis Presley on the cover, was published. The cost was 15 cents.
1964 – The Yardbirds released their debut single ('I Wish You Would' / 'A Certain Girl'). The single did not enter the record charts in either the UK or U.S.
1965 – Spike Jones ('All I Want For Christmas Are My Two Front Teeth') died of emphysema.
1965 – The Supremes released 'Back In My Arms Again'.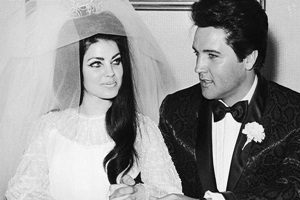 1967 – Elvis Presley married Priscilla Beaulieu in Las Vegas. Nine months to the day later, their daughter Lisa Marie was born. The marriage lasted five years.

1970 – Chicago released 'Make Me Smile' / 'Colour My World' in the UK.
Rock Factoid: The single had reached #9 in the U.S. when it was released in March of that year, but it failed to make a dent in the British charts.
1986 – Hugo Peretti (co-wrote 'Can't Help Falling In Love' for Elvis Presley and the English lyrics for 'The Lion Sleeps Tonight') died of a heart attack.
1988 – The Traveling Wilburys recorded 'The Wilbury Twist' and 'New Blue Moon'.
2006 – Johnny Paris (born John Pocisk – saxophone and leader of Johnny & The Hurricanes – 'Red River Rock') died of pneumonia.

2012 – Charles 'Skip' Pitts (session guitarist) died of cancer.
Rock Factoid: Pitts played on 'It's Your Thing' (Isley Brothers), the distinctive wah-wah guitar on 'Theme From Shaft' (Isaac Hayes), and many others.
Compiled by Ray Lemire ©2017 RayLemire.com. / Streamingoldies.com. All Rights Reserved.