U.S. and World History
1556 – An earthquake in Shaanxi, China, killed an estimated 830,000 people. Counting casualties is often imprecise after large-scale disasters, especially prior to the 20th century, but this disaster is still considered the deadliest of all time.
The epicenter of the earthquake was in the Wei River Valley in the Shaanxi Province, near the cities of Huaxian, Weinan and Huayin. In Huaxian, every single building and home collapsed, killing more than half the residents of the city, a number estimated in the tens of thousands. It was a similar story in Weinan and Huayin. In some places, 60-foot-deep crevices opened in the earth. Serious destruction and death occurred as much as 300 miles away from the epicenter. The earthquake also triggered landslides, which contributed to the massive death toll.
1849 – Elizabeth Blackwell was granted a medical degree from Geneva College in New York, becoming the first female to be officially recognized as a physician in U.S. history.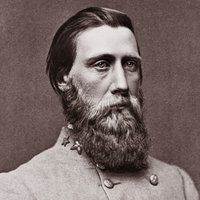 1865 – Confederate General John Bell Hood was officially removed as commander of the Army of Tennessee. He had requested the removal a few weeks before; the action closed a bleak chapter in the history of the Army of Tennessee.
As a brigadier general, he had built a reputation as an aggressive field commander. He distinguished himself during the Seven Days Battles in June 1862, and was given command of a division. His counterattack at the Battle of Antietam in Maryland in September 1862 may have saved Robert E. Lee's army from total destruction.
After being wounded at the Battle of Gettysburg, Pennsylvania, in July 1863, Hood was transferred to the Army of Tennessee. He was soon wounded again, losing a leg at Chickamauga in September. Hood was promoted to corps commander for the Atlanta campaign of 1864, and was elevated to commander of the army upon the removal of Joseph Johnston in July. Over the next five months, Hood presided over the near destruction of that great Confederate army. He unsuccessfully attacked Union General William T. Sherman's army three times near Atlanta, relinquished the city after a month-long siege, and then took his army back to Tennessee in the fall to draw Sherman away from the Deep South. Sherman dispatched part of his army to Tennessee, and Hood lost two battles at Franklin and Nashville in November and December 1864.
There were about 65,000 soldiers in the Army of Tennessee when Hood assumed command in July. On January 1, a generous assessment would count 18,000 men in the army, which was no longer a viable fighting force.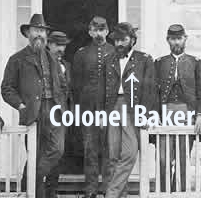 1870 – Declaring he did not care whether or not it was the rebellious band of Indians he had been searching for, Colonel Eugene Baker ordered his men to attack a sleeping camp of peaceful Blackfeet along the Marias River in northern Montana.
As the darkness faded in the early morning hours, Baker's scout, Joe Kipp, recognized that the painted designs on the buffalo-skin lodges were those of a peaceful band of Blackfeet led by Heavy Runner.
Kipp rushed to tell Baker that they had the wrong Indians, but Baker reportedly replied, "That makes no difference, one band or another of them; they are all Blackfeet and we will attack them." Baker then ordered a sergeant to shoot Kipp if he tried to warn the sleeping camp of Blackfeet and gave the command to attack.
By the time the brutal attack was over, Baker and his men had, by the best estimate, murdered 37 men, 90 women, and 50 children. Knocking down lodges with frightened survivors inside, the soldiers set them on fire, burnt some of the Blackfeet alive, and then burned the band's meager supplies of food for the winter.
Baker initially captured about 140 women and children as prisoners to take back to Fort Ellis, but when he discovered many were ill with smallpox, he abandoned them to face the deadly winter without food or shelter. When word of the Baker Massacre (now known as the Marias Massacre) reached the east, many Americans were outraged, but neither Baker nor his men faced a court martial or any other disciplinary actions.
1916 – From January 23 to January 24, the temperature fell 100 °F from 44 °F to -56 °F in Browning, Montana.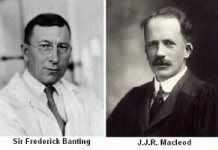 1922 – At Toronto General Hospital, 14-year-old Canadian Leonard Thompson became the first person to receive an insulin injection as treatment for diabetes.
Diabetes has been recognized as a distinct medical condition for more than 3,000 years, but its exact cause was a mystery until the 20th century. By the early 1920s, many researchers strongly suspected that diabetes was caused by a malfunction in the digestive system related to the pancreas gland. At that time, the only way to treat the fatal disease was through a diet low in carbohydrates and sugar and high in fat and protein. Instead of dying shortly after diagnosis, this diet allowed diabetics to live – for about a year.
A breakthrough came at the University of Toronto in the summer of 1921, when Canadians Frederick Banting and J.J.R. Macleod had successfully isolated insulin from canine test subjects, produced diabetic symptoms in the animals, and then began a program of insulin injections that returned the dogs to normalcy.
The diabetic teenager improved dramatically, and the University of Toronto immediately gave pharmaceutical companies license to produce insulin, free of royalties. By 1923, insulin had become widely available, saving countless lives around the world, and Banting and Macleod were awarded the Nobel Prize in Medicine.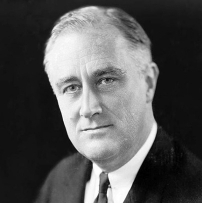 1932 – New York Gov. Franklin D. Roosevelt announced his candidacy for the Democratic presidential nomination.
By the time of the Democratic National Convention in June, Roosevelt was believed to have more delegate votes than all of his opponents combined. However, due to the "two-thirds" nominating rule then used by the Democrats, his opponents hoped that he would be unable to obtain the two-thirds majority necessary to win, and that they could gain votes on later ballots.
On the first three ballots Roosevelt had well over a majority of the delegate vote, but still lacked the two-thirds majority. Before the fourth ballot, his campaign managers struck a deal with House Speaker John Nance Garner: Garner would drop out of the race and support Roosevelt, and in return Roosevelt would agree to name Garner as his running mate. With this agreement, Roosevelt won the two-thirds majority and with it the presidential nomination.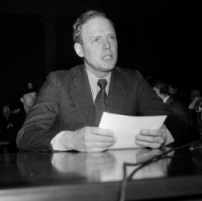 1941 – Charles A. Lindbergh, a national hero since his nonstop solo flight across the Atlantic, testified before the House Foreign Affairs Committee on the Lend-Lease policy (which offered cash and military aid to countries friendly to the United States in their war effort against the Axis powers) and suggested that the United States negotiate a neutrality pact with Adolf Hitler.
During the mid-1930s, Lindbergh had become familiar with German advances in aviation and warned his U.S. counterparts of Germany's growing air superiority. But Lindbergh also became enamored of much of the German national "revitalization" he encountered, and allowed himself to be decorated by Hitler's government, which drew tremendous criticism back home.
Lindbergh's subsequent public denunciation of "the British, the Jewish, and the Roosevelt Administration" as instigators of American intervention in the war – as well as comments that smacked of anti-Semitism – lost him the support of isolationists.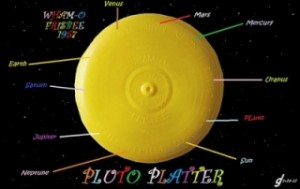 1957 – The Wham-O toy company rolled out the first batch of their aerodynamic plastic discs – known to millions of fans all over the world as Frisbees.
The story of the Frisbee began in Bridgeport, CT, where William Frisbie opened the Frisbie Pie Company in 1871. Students from nearby universities would throw the empty pie tins to each other, yelling "Frisbie!" as they let go. In 1948, Walter Frederick Morrison and his partner Warren Franscioni invented a plastic version of the disc called the "Flying Saucer" that could fly further and more accurately than the tin pie plates. After splitting with Franscioni, Morrison made an improved model in 1955 and sold it to the new toy company Wham-O as the "Pluto Platter" – an attempt to cash in on the public craze over space and Unidentified Flying Objects.
In 1958, a year after the toy's first release, Wham-O – the company behind such top-sellers as the Hula-Hoop, the Super Ball and the Water Wiggle – changed its name to the Frisbee disc, misspelling the name of the historic pie company. A company designer, Ed Headrick, patented the design for the modern Frisbee in December 1967, adding a band of raised ridges on the disc's surface to stabilize flight. By aggressively marketing Frisbee-playing as a new sport, Wham-O sold over 100 million units of its famous toy by 1977.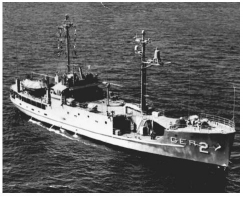 1968 – The U.S. intelligence-gathering ship Pueblo was seized by North Korean naval vessels and charged with spying and violating North Korean territorial waters. Negotiations to free the 83-man crew of the U.S. ship dragged on for nearly a year, damaging the credibility of and confidence in the foreign policy of President Lyndon Johnson's administration.
1971 – It was a cold day in Prospect Creek Camp, Alaska. The lowest temperature ever recorded in the U.S. was reported as the mercury fell to a minus 80 degrees Fahrenheit.
It did warm up to minus 66 during the day.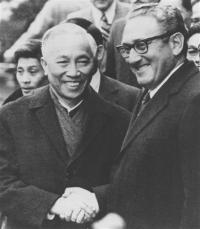 1973 – President Richard Nixon announced that Henry Kissinger and Le Duc Tho, the chief North Vietnamese negotiator, had initialed a peace agreement in Paris "to end the war and bring peace with honor in Vietnam and Southeast Asia."
Under the terms of the agreement, which became known as the Paris Peace Accords, a cease-fire would begin at 8 a.m., January 28, Saigon time (7 p.m., January 27, Eastern Standard Time). In addition, all prisoners of war were to be released within 60 days and in turn, all U.S. and other foreign troops would be withdrawn from Vietnam within 60 days. With respect to the political situation in South Vietnam, the Accords called for a National Council of Reconciliation and Concord, with representatives from both South Vietnamese sides (Saigon and the National Liberation Front) to oversee negotiations and organize elections for a new government.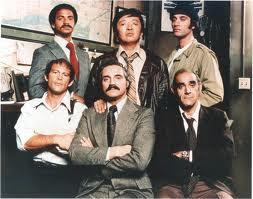 1975 – Barney Miller debuted on ABC. The talented cast made the show a hit for eight seasons. There are 170 episodes in the series; making it one of television's most durable comedies.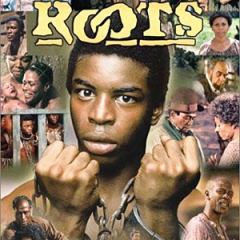 1977 – Roots, the miniseries based on Alex Haley's novel Roots: The Saga Of An American Family, premiered on ABC. The eight-part series received 37 Emmy Award nominations, winning 9. Each episode captured more than 40% of the viewing audience – the finale on January 30 reached 51.1% and was watched by 100 million viewers when the U.S. had a population of 220 million – and every episode remains in the top 100 of all-time Nielsen rankings.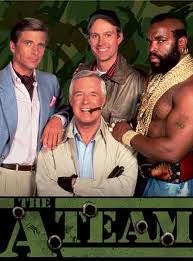 1983 – The A-Team premiered on NBC, beginning a five-year run – and creating a short-lived superstar – Mr. T – in the process.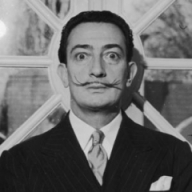 1989 – Salvador Dali (surrealist painter best-known for The Persistence Of Memory) died of heart failure at the age of 84.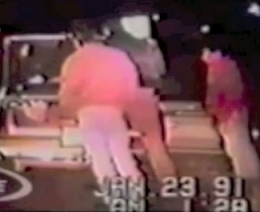 1991 – Darrell Lunsford, a county constable in Garrison, Texas, was killed after pulling over a traffic violator. His murder was remarkable because it was captured on a camera set up in Lunsford's patrol vehicle. The videotape evidence led to the conviction of the three men who beat, kicked, and stabbed the officer to death along the East Texas highway.
Lunsford pulled over a vehicle and turned on the video camera installed on his front dashboard. He asked the three men in the car to open the trunk. They complied but after Lunsford spotted marijuana in the trunk, the suspects attacked Lunsford, shooting and killing him with his own sidearm before driving off. Later that night, Reynaldo Villarreal was picked up by officers as he was walking a few miles from the murder site. His brother, Baldemar, and another man, Jesus Zambrano, were also arrested a short time later. At the trial of the three men, the jury watched the videotape and all were convicted.
The actual shooter who fired the gun was identified as Baldemar Sambrano Villarreal. He was spared the death penalty but was sentenced to life in prison without the possibility of parole. His younger half brother, Reynaldo Sambrano Villarreal, was sentenced to forty years in prison for his role in the murder. The third suspect, Jesus Zambrano, pleaded guilty to his role in the murder and received a thirty year prison sentence.
The videotaped murder of Lunsford ushered in a new era. Video cameras have become standard procedure in police cars, and have proven to be a potent law-enforcement tool.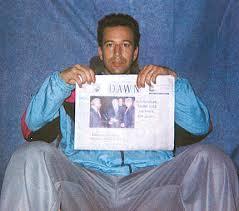 2002 – On his way to what he thought was an interview with Sheikh Mubarak Ali Gilani at the Village Restaurant in downtown Karachi, Pakistan, Wall Street Journal reporter Danaiel Pearl was kidnapped by a militant group calling itself the National Movement for the Restoration of Pakistani Sovereignty.
The group claimed Pearl was a spy and sent the United States a range of demands, including the freeing of all Pakistani terror detainees, and the release of a halted U.S. shipment of F-16 fighter jets to the Pakistani government.
Nine days later, Pearl was decapitated.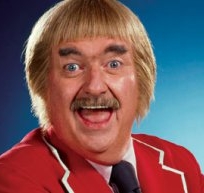 2004 – Bob Keeshan (played "Clarabell the Clown" on Howdy Doody from 1948-1952, but will forever be remembered as Captain Kangaroo from 1955-1984) died after a long illness at the age of 76.
Idle Thought: He was a huge part of my youth, and if you grew up anytime in the 50s, 60s, 70s, or 80s, he was undoubtedly part of yours.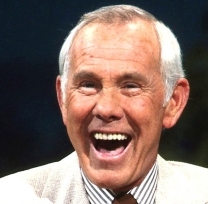 2005 – Johnny Carson (an American icon who spent thirty years as host of The Tonight Show) died of respiratory failure resulting from emphysema. He was 79.
Idle Thought: Maybe it's because I'm older than television's target demographic, but in my opinion, no late night host since Carson retired in 1992 has come close to matching Johnny.
ROCK & ROLL HISTORY
The late Ken Errair (Four Freshmen – 'Mood Indigo') was born in 1928.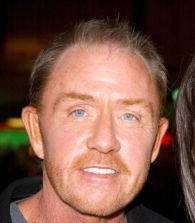 The late Danny Federici (keyboards with Bruce Springsteen's E Street Band – 'Sandy') was born in 1950.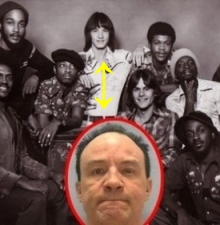 Richard Finch (bass guitar with KC & The Sunshine Band – 'Keep It Comin' Love') is 61.
Rock Factoid: Finch, who left the Sunshine band in 1980, was running a recording studio in his Ohio home where he mentored young musicians. In March 2010, he was arrested and admitted he'd had sex with seven boys, aged 13 to 16 at the time of the crimes. In December 2010, Finch pleaded no contest to eleven charges: 7 counts of sexual imposition; 3 counts of importuning; one count of unlawful sexual conduct with a minor. He was sentenced to seven years in prison.
Rock Factoid #2: Finch co-wrote (with Harry 'KC' Wayne Casey) all five #1 singles recorded by KC & The Sunshine Band, but in a 1983 legal agreement Finch later claimed he didn't fully comprehend, he lost his royalties to the songs he wrote with Casey and receives no money from them.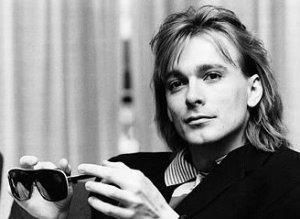 Robin Zander (lead singer with Cheap Trick – 'I Want You To Want Me') is 62.
Rock Factoid: In 1972, Zander was under contract with a resort in a small Wisconsin town, where he sang and played cover songs. Cheap Trick drummer Bun E. Carlos saw Zander perform and offered him the job of lead singer with the group.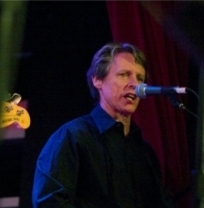 Bill Cunningham (bass guitar with The Box Tops – 'The Letter') is 65.
Rock Factoid: The late B.B. Cunningham, keyboardist and lead singer with The Hombres – Let It Out (Let It All Hang Out) was his brother.
Anita Pointer (Pointer Sisters – 'Yes We Can Can') is 67.
1956 – Fans under the age of 18 in Cleveland were banned from dancing in public (unless accompanied by an adult) after police began enforcing a law dating back to 1931.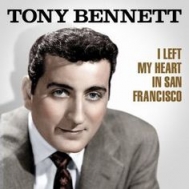 1962 – Tony Bennett recorded 'I Left My Heart In San Francisco' for Columbia Records. The label released it as the b-side of 'Once Upon A Time' but radio DJs (and listeners) preferred the song which went on to win the Grammy Award for Record of the Year, as well as for Best Male Solo Vocal Performance.
1963 – Elvis Presley recorded 'You Can't Say No In Acapulco', 'El Toro', 'The Bullfighter Was A Lady', 'I Think I'm Gonna Like It Here' and 'Fun In Acapulco'.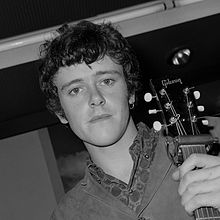 1966 – Donovan recorded 'Sunshine Superman' at Abbey Road Studios.
Rock Factoid: Jimmy Page and Eric Ford played electric guitars, Spike Healey added bass guitar and Bobby Orr (no, not that Bobby Orr) played drums.
1969 – Elvis Presley recorded 'Without Love (There Is Nothing)', 'I'll Hold You In My Heart' and 'Suspicious Minds'.
1971 – Elton John debuted on the British charts with 'Your Song'.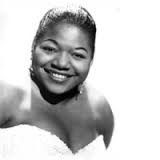 1972 – Mabel 'Big Maybelle' Smith ('Candy' and recorded 'Whole Lotta Shakin' Goin' On' two years before Jerry Lee Lewis) died in a diabetic coma.
1973 – Neil Young was handed a piece of paper during a concert at Madison Square Garden. Young read the message and then announced to the crowd that a peace accord had been reached in Vietnam.
1976 – The Kinks released '(The Kinks Present) Schoolboys In Disgrace' in England.
1977 – Patti Smith – opening for Bob Seger – broke vertebrae in her neck as she fell off a stage during a concert in Tampa. Smith also needed 22 stitches.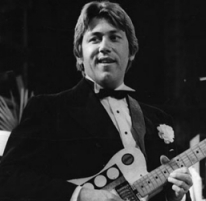 1978 – Terry Kath (lead guitarist with Chicago – 'Dialogue') died from an accidental self-inflicted gunshot wound.
Rock Factoid: Kath, a gun enthusiast, was attending a party at roadie Donnie Johnson's home in Los Angeles. He had been drinking heavily and showing off his automatic pistols. Kath took an unloaded .38 revolver and put it to his head, pulling the trigger several times on the empty chambers.
Picking up a semiautomatic 9 mm pistol, Kath put the gun to his temple. He was asked to put it away. He ejected the magazine to show that the weapon was unloaded. He returned the clip and placed the barrel against his temple. After saying, "Don't worry, it's not loaded," Kath pulled the trigger. The chambered round he had neglected to unload killed him instantly.
1978 – Vic Ames (The Ames Brothers – 'The Naughty Lady Of Shady Lane') died in a car accident.
1984 – John Lennon and Yoko Ono's 'Milk And Honey' album, the follow-up to 1980's 'Double Fantasy', was released.
1986 – The first Rock and Roll Hall of Fame induction ceremony took place at the Waldorf-Astoria Hotel in New York City. The first inductees were Chuck Berry, James Brown, Ray Charles, Sam Cooke, Everly Brothers, Fats Domino, Buddy Holly, Jerry Lee Lewis, Little Richard and Elvis Presley.
Rock Factoid: Alan Freed, Sam Phillips and John Hammond were inducted in the Non-Performer category, while Robert Johnson, Jimmie Rodgers and Jimmy Yancey were inducted into the Hall as Early Influences.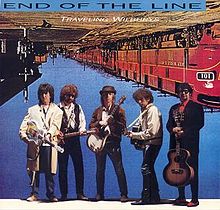 1989 – The Traveling Wilburys released 'End Of The Line' / 'Congratulations'.
Rock Factoid: The music video for 'End Of The Line' was filmed after Roy Orbison's death in December 1988. To honor the loss, a shot of a guitar sitting in a rocking chair next to a photo of Orbison was used when Orbison's vocals are heard.
1990 – He survived the plane crash in 1977. He was paralyzed in a car accident in 1986. Allen Collins, guitarist with Lynyrd Skynyrd ('Sweet Home Alabama'), finally ran out of luck – and time – when he died at the age of 37 from pneumonia.
1993 – Thomas A. Dorsey (wrote gospel classics as 'Peace In The Valley' and 'Take My Hand, Precious Lord' – both gospel hits for Elvis Presley) died of Alzheimer's disease.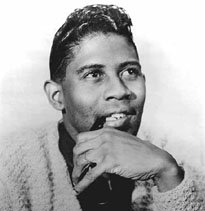 1997 – Richard Berry (wrote 'Louie Louie') died from an aneurysm.
Rock Factoid: Berry and his band, The Pharaohs, released the original version of 'Louie Louie' on Flip Records in April 1957, originally as a B-side. It was a regional success for him but by 1959, anxious to get married but broke, he sold his musical rights to the song to Max Freitag (owner of Flip Records) for $750. An artists' rights group helped Berry recover his publishing rights in 1986. In 1992, he again sold the song but for a much more substantial figure than he had thirty-three years earlier.
1998 – Johnny Funches (The Dells – 'Stay In My Corner') died of emphysema.
2011 – Mario Bustas (lead guitar with The Kounts – 'Do The Tiger' and later a session guitarist – 'Last Kiss' (J. Frank Wilson), 'Treat Her Right' (Roy Head) and 'I'm So Lonesome I Could Cry' (B.J. Thomas) died from unknown causes.
2013 – Mike Rashkow (songwriter – co-wrote 'Mary In The Morning') died of cancer.
SPORTS HISTORY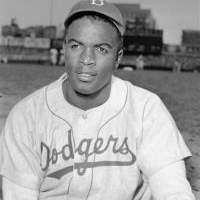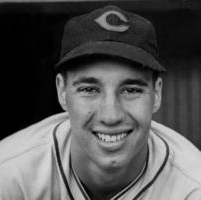 1962 – Jackie Robinson and Bob Feller were elected to the Baseball Hall of Fame by the Baseball Writers' Association of America. Just as he had been the first African-American to play in the Major Leagues, Robinson became the first to be elected to the Hall of Fame.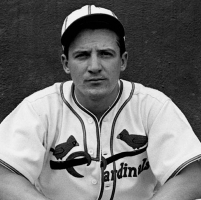 1968 – Joe Medwick, left fielder for the St. Louis Cardinals during the "Gashouse Gang" era of the 1930s, was the sole eligible candidate elected to the Baseball Hall of Fame by the Baseball Writers' Association of America.
If you think today's writers are hard to please, consider this: Roy Campanella, Lou Boudreau, Enos Slaughter, Ralph Kiner and Johnny Mize – all names who would eventually be elected – fell short on the ballot.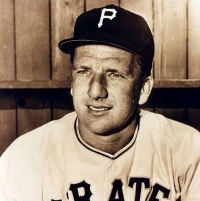 1975 – In his final year of eligibility, Ralph Kiner, an outfielder for the Pittsburgh Pirates, Chicago Cubs and Cleveland Indians from 1946 through 1955, was the sole eligible candidate elected to the Baseball Hall of Fame by the Baseball Writers' Association of America.
Needing 272 votes to reach the 75% requirement, Kiner received 273.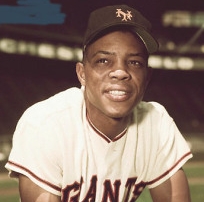 1979 – Willie Mays was the sole eligible candidate elected to the Baseball Hall of Fame by the Baseball Writers' Association of America. Despite his outstanding career numbers (.302 batting average, 660 home runs, 338 stolen bases, 12-time Gold Glove winner), his name was left off 23 of the 432 ballots cast.
New York sports columnist Dick Young, never one to mince words, blasted his fellow voters. "If Jesus Christ were to show up with his old baseball glove, some guys wouldn't vote for him."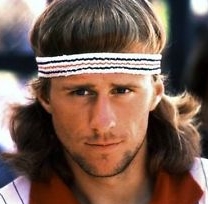 1982 – At the age of 26, Bjorn Borg retired from tennis. During his relatively short career, Borg won five consecutive Wimbledon singles titles and six French Open singles titles.
Compiled by Ray Lemire ©2015 RayLemire.com. All Rights Reserved.
You may not, under any circumstances, reproduce, record, publish, republish, post, transmit, publicly display, publicly exhibit or distribute any articles or photographs on RayLemire.com without obtaining the express written consent of the Operator.
[whohit]jan-23[/whohit]