U.S. and World History
1861 – Georgia became the fifth state to secede from the Union.
1862 – At the Battle of Logan's Cross Roads, Union General George Thomas defeated Confederates commanded by George Crittenden in southern Kentucky. The battle, also called Mill Springs or Beech Grove, secured Union control of the region and resulted in the death of Confederate General Felix Zollicoffer.
1883 – Heavy fog in the North Sea caused the collision of two steamers and the death of 357 people. The Cimbria, was heading to America. The Sultan, a smaller Hull and Hamburg Line steamer traveling with only a crew, was also moving through the heavy fog early that morning. Neither boat took any precautionary measures, such as reducing their speed, and the Sultan smashed straight into the Cimbria on the port side.
Both steamers were badly damaged and lifeboats from the Cimbria were launched. Seven were inflated, but in the confusion, they weren't filled anywhere near capacity. In addition, three lifeboats quickly disappeared in the heavy fog and were never seen again. For those people who did not make it onto a lifeboat, the cold water was deadly. Hypothermia and drowning claimed hundreds of lives within minutes.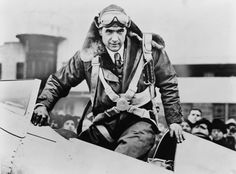 1937 – Howard Hughes set a new air record by flying from Los Angeles to New York City in 7 hours, 28 minutes, 25 seconds.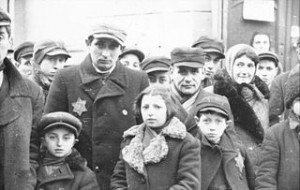 1945 – Soviet forces liberated the Lodz ghetto in Poland. Of the more than 200,000 inhabitants in 1940, less than 900 survived the Nazi occupation.
1950 – The People's Republic of China granted diplomatic recognition upon the Democratic Republic of Vietnam. Communist China's official recognition of Ho Chi Minh's communist regime resulted in much needed financial and military assistance in Ho's battle against the French in Vietnam, and also pushed the United States to take a more intensive and active role in the conflict in Southeast Asia.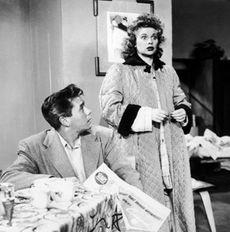 1953 – 71.7% of all television sets in the United States were tuned into I Love Lucy to watch Lacy "give birth". The audience for the program was greater than that watching the inauguration of President Dwight D. Eisenhower the following day. Ike only drew a 67.7 rating.
Interestingly, Lucille Ball was pregnant in real life at the time and had her baby on the same day that the episode showing her character's labor was aired. Yes, Desi Arnaz, Jr. is 62 today!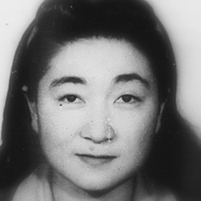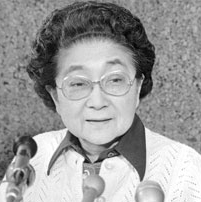 1977 – President Gerald R. Ford pardoned Tokyo Rose. Although the nickname originally referred to several Japanese women who broadcast Axis propaganda over the radio to Allied troops during World War II, it eventually became synonymous with a Japanese-American woman named Iva Toguri.
Upon her capture in 1945, Toguri insisted that she was forced into her traitorous role by the Japanese government and swore that she had never broadcast false military reports, limiting her shows to light musical fare while smuggling food and medicine to the Allied POWs. Nevertheless, Toguri – an American citizen born in Los Angeles – was labeled a traitor and spent a year's imprisonment in Japan.
She was released and returned to the United States, only to be promptly re-arrested for treason. The judge, who later admitted having anti-Japanese prejudice, sentenced her to 10 years in prison and fined her $10,000. She was released early in 1956 for good behavior, but was immediately given an order deporting her back to Japan. Over the next 20 years, Toguri fought for a pardon from three presidential administrations with the help of family members, attorneys and the POWs she had helped at Radio Tokyo. Finally in 1977, after an episode of 60 Minutes was broadcast revealing Toguri's true story and highlighting her ongoing fight for justice, President Ford granted her clemency just before leaving office.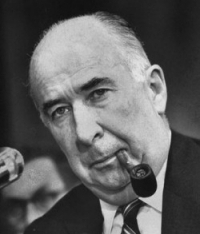 1979 – Former Attorney General John Mitchell was released on parole after serving 19 months in federal prison for Watergate-related crimes.
1981 – The United States and Iran signed an agreement paving the way for the release of 52 Americans held hostage for more than 14 months.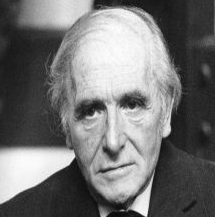 1983 – Nazi war criminal Klaus Barbie was arrested in Bolivia. As chief of Germany's secret police in occupied France, Barbie – the Butcher of Lyons – sent thousands of French Jews and French Resistance members to their deaths in concentration camps, while torturing, abusing, or executing many others.
Legal wrangling, especially between the groups representing his Jewish and French Resistance victims, delayed his trial for four years. Finally, on May 11, 1987, Barbie went on trial for 177 crimes against humanity. Following his conviction, Barbie was sentenced to spend the rest of his life in prison, France's highest punishment. He died in prison of cancer on September 25, 1991, at the age of 77.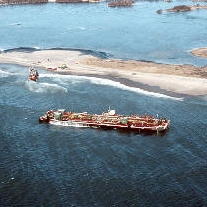 1996 – A massive oil spill occurred when an engine fire forced the tugboat Scandia ashore on Moonstone Beach in South Kingstown, RI. In the process of grounding, the Scandia also grounded the North Cape tank barge, spilling 830,000 gallons of heating oil into Block Island Sound.
1999 – Just three weeks after California passed a law against cyberstalking, Gary Dellapenta was charged with using the Internet to solicit the sexual assault of a woman who had rejected his advances. Dellapenta terrorized a North Hollywood woman by placing ads in her name that claimed she had rape fantasies and provided her address and instructions for disarming her security system. At least six men saw the Internet ads and came to the woman's home. Many more called with obscene messages.
On January 1, 1999, California had become the first state to ban cyberstalking, or stalking that involves electronic communications. Dellapenta went afoul of the new law by using the Internet to get back at the woman who had repeatedly rejected his romantic interest in her. In April 1999, Dellapenta pleaded guilty to one count of stalking and three counts of solicitation of sexual assault and received a six-year prison sentence.

2000 – Actress Hedy Lamarr (Samson and Delilah, Boom Town, White Cargo) died of heart failure at the age of 85. She was more than an actress. She was also an inventor.
During her film career, Lamarr co-invented the technology for spread spectrum and frequency hopping communications. This new technology became important to America's military during World War II because it was used in controlling torpedoes. Those inventions have more recently been incorporated into Wi-Fi, CDMA and Bluetooth technology
2001 – In a deal sparing himself possible indictment, President Bill Clinton acknowledged for the first time making false statements under oath about Monica Lewinsky; he also surrendered his law license for five years.
2006 – An unmanned NASA spacecraft blasted off on a 3 billion-mile journey to Pluto.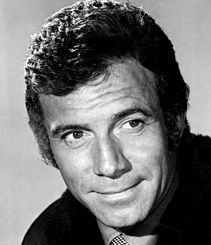 2006 – Actor Anthony "Tony" Franciosa (Career, A Face In The Crowd, A Hatful Of Rain, The Name Of The Game) died after suffering a massive stroke. He suffered the stroke the same day (January 14) his ex-wife Shelley Winters died. Franciosa was 77.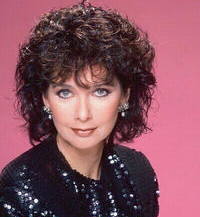 2008 – Actress Suzanne Pleshette (The Birds, Rome Adventure, If It's Tuesday, This Must Be Belgium, The Bob Newhart Show) died from lung cancer at the age of 70.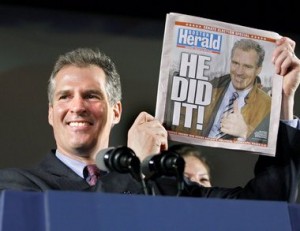 2010 – In a major upset, Republican Scott Brown captured the U.S. Senate seat (from Massachusetts) held by Edward Kennedy for nearly half a century as he defeated Democrat Martha Coakley in a special election following Kennedy's death.
Brown ran for a full Senate term in 2012, but lost to Democratic challenger Elizabeth Warren. He later established residence in New Hampshire and campaigned for that state's United States Senate seat in the 2014 election, but was narrowly defeated by incumbent Democrat Jeanne Shaheen. With that loss, he became the first man to lose two U.S. Senate races to women.
ROCK & ROLL HISTORY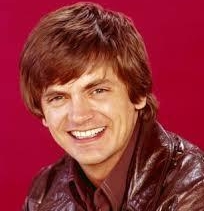 The late Phil Everly of The Everly Brothers ('Cathy's Clown') was born in 1939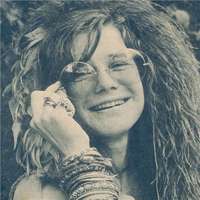 The late Janis Joplin ('Me And Bobby McGee') was born in 1943
The late Robert Palmer ('Addicted To Love') was born in 1949
Dewey Bunnell (America – 'A Horse With No Name') is 64
Dolly Parton ('9 To 5') is 69
1958 – Carl Perkins left Sun Records and signed with Columbia.
1967 – The Monkees recorded 'All Of Your Toys' and 'The Girl I Knew Somewhere'.
1973 – The Bobby Darin Show debuted on NBC. It was cancelled four months later.
1976 – The Beatles turned down promoter Bill Sargent's $50 million offer to reunite for one concert.
1988 – Doc McGhee, manager of KISS and the former manager of Bon Jovi and Motley Crue pleaded guilty to importing more than 40,000 pounds of marijuana into the U.S.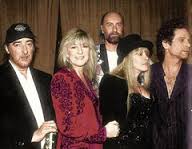 1993 – Fleetwood Mac performed at "The Presidential Inaugural Gala" a day before Bill Clinton took office. Others on the bill included, Barbra Streisand, Michael Jackson, Chuck Berry, Elton John, Kenny Rogers and Trisha Yearwood.
1994 – The Band, Rod Stewart, Animals, Grateful Dead, Elton John, John Lennon, Bob Marley and Duane Eddy were inducted into the Rock & Roll Hall Of Fame.
Johnny Otis (Non-Performer) and Willie Dixon (Early Influence) were also inducted.
1995 – Gene MacLellan (wrote 'Snowbird' for Anne Murray and 'Put Your Hand In The Hand' for Ocean) committed suicide.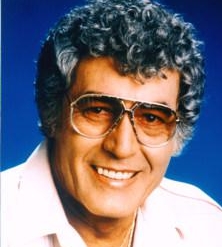 1998 – Carl Perkins ('Blue Suede Shoes', 'Honey Don't', 'Matchbox', 'Everybody's Trying To Be My Baby') died at the age of 65 from throat cancer after a series of strokes.
Among the mourners at his funeral were George Harrison, Johnny Cash and June Carter Cash, Jerry Lee Lewis, Garth Brooks, and Wynonna Judd.
2005 – On the eve of George W. Bush's inauguration, Lee Greenwood, Kenny Chesney, The Gatlins, Sara Evans, Clay Walker, Lyle Lovett, Asleep At The Wheel, Robert Earl Keen, The Derailers and Neal McCoy performed at related events in Washington, D.C.

2006 – Wilson Pickett ('In The Midnight Hour', 'Mustang Sally', 'Funky Broadway', 'Land Of 1,000 Dances') died of a heart attack.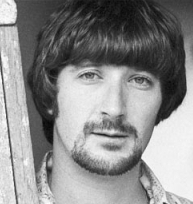 2007 – Denny Doherty (lead singer with The Mamas & Papas – 'Monday, Monday', 'California Dreamin', 'I Saw Her Again', 'Creeque Alley') died of kidney failure following surgery for an abdominal aneurysm.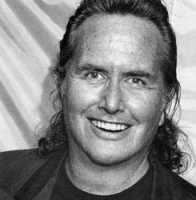 2008 – John Stewart ('The Reverend Mr. Black' with the Kingston Trio and 'Gold' as a solo artist) died following a stroke.
Rock Factoid: Stewart wrote the Monkees' 'Daydream Believer' and The Lovin' Spoonful's 'Never Goin' Back'
Rock Factoid: Stewart's brother Mike, who died in 2002, founded the folk-rock group We Five ('You Were On My Mind') in 1964.
2012 – Dave Millen (lead guitarist with The Puppets – 'Shake With Me') died of lung cancer.
2012 – Winston Riley (lead singer with The Techniques – 'Little Did You Know') died from a gunshot wound.
2012 – Errol Scorcher ('Peace Truce') died of a ruptured blood vessel.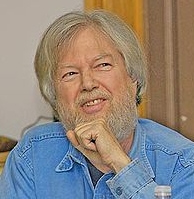 2013 – Steve Knight (keyboards with Mountain – 'Silver Paper') died from complications of Parkinson's disease.
SPORTS HISTORY
1937 – Nap Lajoie,Tris Speaker and Cy Young were elected to Hall of Fame by the Baseball Writers' Association of America. Young barely made it. 151 votes were required for election. Young received153.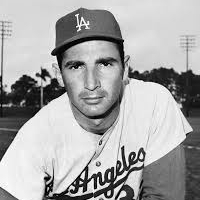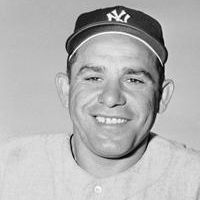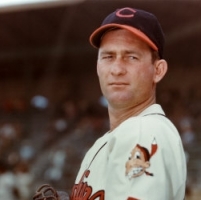 1972 – Sandy Koufax, Yogi Berra and Early Wynn were elected to the Hall of Fame by the Baseball Writers' Association of America.
The Veterans Committee selected Lefty Gomez, Will Harridge and Ross Youngs. The Negro Leagues Committee selected Josh Gibson and Buck Leonard.
1974 – The University of Notre Dame men's basketball team defeated UCLA 71-70, i UCLA's record-setting 88-game winning streak.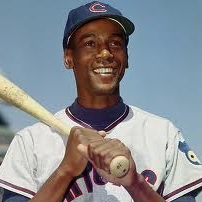 1977 – Ernie Banks was the sole eligible candidate elected to the Hall of Fame by the Baseball Writers' Association of America.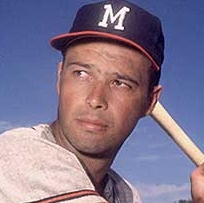 1978 – Eddie Mathews was the sole eligible candidate elected to the Hall of Fame by the Baseball Writers' Association of America.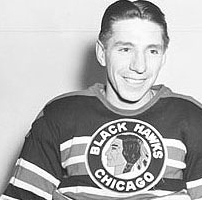 1984 – National Hockey League Hall of Fame forward Max Bentley died at the age of 63. He twice led the NHL in scoring, and in 1964 was named the league's MVP.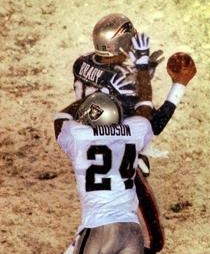 2002 – Tuck Rule Game: With two minutes to play in the AFC Divisional Playoff Game, the New England Patriots trailed the Oakland Raiders, 13-10, in a game played mostly under a driving snowstorm.
Raiders' cornerback Charles Woodson sacked Patriots' quarterback Tom Brady, which in turn, initially appeared to cause a fumble that was recovered by Raiders' linebacker Greg Biekert. Game officials reviewed the play, and determined that Brady's arm was moving forward, thus making it an incomplete pass and not a fumble under the then-effective NFL rules.
As a result, the original call was overturned, and the ball was given back to the Patriots, who subsequently tied the game with a field goal. The Patriots would win 16-13 in overtime and go on to win the Super Bowl.
NFL Rule 3, Section 22, Article 2, Note 2: When [an offensive] player is holding the ball to pass it forward, any intentional forward movement of his arm starts a forward pass, even if the player loses possession of the ball as he is attempting to tuck it back toward his body.
The "Tuck Rule" was abolished on March 20, 2013, by a 29–1 vote of current teams. The Pittsburgh Steelers voted to keep it, while the Patriots and the Washington Redskins abstained.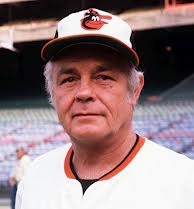 2002 – Baseball Hall of Fame manager Earl Weaver died of a heart attack at the age of 82. Weaver managed the Baltimore Orioles for 17 years, winning the World Series in 1970.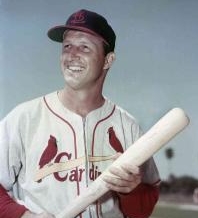 2002 – Baseball Hall of Fame outfielder/first baseman Stan "The Man" Musial died of natural causes at the age of 92. In his 22 seasons with the St. Louis Cardinals, Musial compiled 3,630 career hits; 1,815 at home and 1,815 on the road, making him the most consistent hitter of his (or any) era. He hit 475 home runs, was named the National League MVP three times, and won three World Series championship titles.
And to top it all off, he was humble and respected by everyone. On February 15, 2011, Musial was awarded the Presidential Medal of Freedom by President Barack Obama who called him "an icon untarnished, a beloved pillar of the community, a gentleman you'd want your kids to emulate." At Musial's funeral, sportscaster Bob Costas called him "the genuine hero who as the years and decades passed, and disillusionment came from other directions, never once let us down."
The questions that must be asked are these: When he was elected to the Baseball Hal of Fame in 1969, who were the 23 voters who left him of their ballot, and what were they thinking?
2013 – After years of public denials, Lance Armstrong admitted to doping in all seven of his Tour de France victories.
Compiled by Ray Lemire ©2015 RayLemire.com. All Rights Reserved.
You may not, under any circumstances, reproduce, record, publish, republish, post, transmit, publicly display, publicly exhibit or distribute any articles or photographs on RayLemire.com without obtaining the express written consent of the Operator.