And yet another rock and roll June birthday. Today we honor Sir Raymond Douglas Davies of The Kinks on his 78th!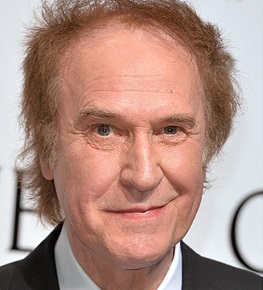 Formed as a rhythm-and-blues band in 1963 by brothers Ray and Dave Davies, the Kinks originated in Muswell Hill in northern London. Built on power chords, their third single, You Really Got Me, provided their big break.
Over the years, Ray Davies built his legend as one of rock's great eccentric wits, the poet laureate of England, rooting for the losers and outsiders, and always feuding with his younger brother and lead guitarist Dave.
Their lack of American success in the late 1960s was surely influenced by the ban the American musicians' union had placed on The Kinks in 1965 (which, in effect, prevented them appearing on TV or in concert in the U.S. between late 1965 and 1969.) While no specific reason was ever given for the ban, it's widely believed to have stemmed from rowdy onstage behavior between Dave Davies and drummer Mick Avory.
In early 1969, bassist Pete Quaife, fed up with the bickering between the Davies brothers and the onstage fisticuffs between Dave and Mick, announced he was leaving.
"The band was fighting all the time and I was getting sick of it," Quaife said in a 1998 interview. "I wanted to run as fast as I could in the other direction. I just couldn't take the constant brawling amongst everybody any more."
That brings us up to 1970 … but that's a story for a different time. Today, you're getting ten hits from the 1960s and one from early 1970; all written and sung by Ray Davies.
Memories … That's What We're All About
Play buttons are on the left … Volume sliders are on the right
Ray Davies Birthday Medley