"But Pat and I have the satisfaction that every dime that we have got is honestly ours. I should say this, that Pat doesn't have a mink coat. But she does have a respectable Republican cloth coat, and I always tell her she would look good in anything."
~Richard M. Nixon
Checkers Speech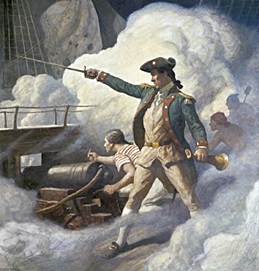 1779 – John Paul Jones, commander of the American warship, Bonhomme Richard, delivered his "I have not yet begun to fight" speech before leading his forces to a victory over the British warship, H.M.S. Serapis.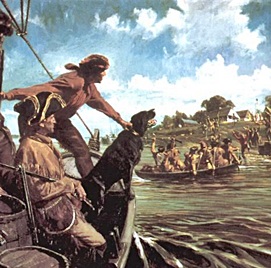 1806 – American explorers Meriwether Lewis and William Clark returned to St. Louis, completing the first recorded overland journey from the Mississippi River to the Pacific coast and back.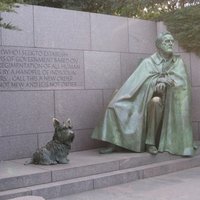 1944 – Franklin Roosevelt delivered the "Fala" speech in which Roosevelt mocked Republican claims that he had sent a destroyer to fetch his dog, Fala, when the dog was supposedly left behind in the Aleutian Islands.
Roosevelt claimed the desperate Republican opposition knew it could not win the upcoming presidential election and used Fala as an excuse to attack him. He half-jokingly declared that his critics sullied the reputation of a defenseless dog just to distract Americans from more pressing issues facing the country.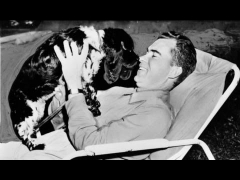 1952 – Vice-presidential candidate Richard Nixon delivered the "Checkers" speech.
In the address – primarily made to defend himself against charges of improprieties relating to a fund established by his backers to reimburse him for his political expenses – he stated that regardless of what anyone said, he intended to keep one gift: a black-and-white dog who had been named Checkers by the Nixon children, thus giving the address its popular name.
Nixon's speech was seen or heard by about 60 million Americans, including the largest television audience to that time, and led to an outpouring of public support.
A huge majority of the millions of telegrams and phone calls received by the RNC and other political offices supported Nixon. He was retained on the ticket, which then swept to victory weeks later in November.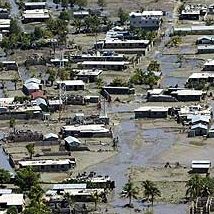 2004 – Hurricane Jeanne slammed into Haiti, leaving over 3,000 dead, with hundreds more reported missing and never found. Approximately 250,000 of Haiti's 8 million people were left homeless.
Compiled by Ray Lemire ©2005-2020 RayLemire.com / Streamingoldies.com. All Rights Reserved.