"There was never any effort by the Board authority to do anything for me except to cast me on the island and keep me a prisoner. I have been in fact a peep show for everybody. Even the interns had to come to see me and ask about the facts already known to the whole wide world."
~Mary Mallon
Letter to her attorney 1909

1794 – President George Washington and Congress authorized the creation of the U.S. Navy.
The Naval Act authorized the construction of six frigates, one of which was the USS Constitution (also known as Old Ironsides and shown above), the world's oldest commissioned naval vessel still afloat.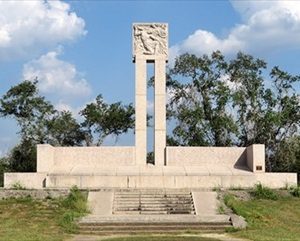 1836 – Following the Battle of Coleto Creek, the Mexican army – on the orders from General Antonio López de Santa Anna – massacred 342 Texaian POWs at Goliad, Texas.
Colonel James Fannin was the last to be executed. He made three requests: that his personal possessions be sent to his family, to be shot in the heart and not the face, and to be given a Christian burial. The soldiers took his belongings, shot him in the face, and burned his body along with those of the other Texians.
Their remains lie beneath the memorial shown above.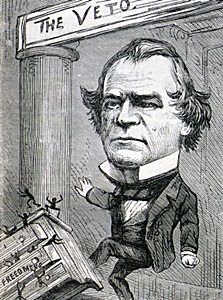 1866 – President Andrew Johnson vetoed the Civil Rights Act of 1866.
On April 6, the U.S. Senate overrode Johnson's veto, and the House of Representatives did the same on April 9. This marked the first time that the U.S. Congress ever overrode a presidential veto for a major piece of legislation.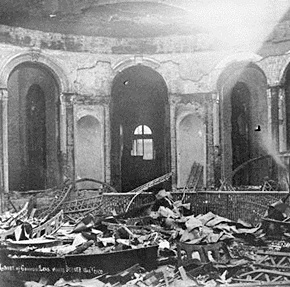 1884 – A mob in Cincinnati, Ohio had a strong reaction to a jury's verdict.
On December 24, 1883, William Berner and his accomplice, Joe Palmer, robbed and murdered their employer, William Kirk, a livery stable owner.
On March 26, 1884, a jury returned a manslaughter verdict despite the testimony of seven different people to whom Berner had admitted his cold-blooded planning and execution of the murder.
The judge, who gave a sentence of 20 years in prison, called the verdict "a damned outrage." Tried separately, Palmer was convicted and hanged.
The next day, newspapers called for a public meeting to condemn the verdict. Instead, an angry mob – which became 10,000 strong – attacked members of the jury, and over the next few days, they eventually destroyed the courthouse, as shown above.
Unknown to the rioters, Berner was not there. He had been sent to Columbus, Ohio, for his own safety, and had escaped en route.
In the course of the riots, 56 people died and over 300 were wounded.
Berner was recaptured on March 29. He was taken to the penitentiary in Columbus to serve his sentence.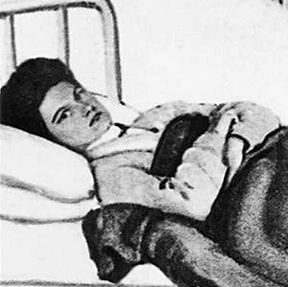 1915 – Mary Mallon (also known as Typhoid Mary) was arrested and quarantined for the second – and final – time.
In 1900, she worked as a cook in Mamaroneck, New York, where, within two weeks of her employment, residents developed typhoid fever. In 1901, she moved to Manhattan, where members of the family for whom she worked developed fevers and the laundry woman died. Mallon then went to work for a lawyer and left after seven of the eight people in that household became ill.
In 1906, Mallon worked as a cook for the family of New York banker, Charles Henry Warren. Six of the 11 people in the family came down with typhoid fever.
Following an investigation in 1907, Mallon was held in isolation for three years at a clinic located on North Brother Island, NY.
Cultures of Mary's urine and stools revealed that her gallbladder was teeming with typhoid salmonella. She refused to have her gallbladder extracted, maintaining stubbornly that she did not carry any disease.
In 1910, promising to become a laundress and never return to cooking, she was released. She changed her name to Mary Brown and got a job … as a cook.
For the next five years, she went through a series of kitchens, spreading illness and death in her wake.
In 1915, a serious epidemic of typhoid erupted among the staff of New York's Sloan Hospital for Women, with twenty five cases and two deaths. City health authorities investigated and learned the cook had suddenly disappeared. The police tracked her to an estate on Long Island.
Mallon, the first healthy carrier of disease ever identified in the United States, was returned to North Brother Island, where she was quarantined until her death in 1938.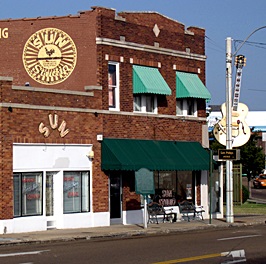 1952 – Sun Records of Memphis began releasing records.
Long before label owner Sam Phillips made history with Elvis Presley, Jerry Lee Lewis, Roy Orbison, Carl Perkins, and Johnny Cash, a local rhythm and blues and jazz musician named Johnny London caught Phillips' eye … and ear.
London's Drivin' Slow became the first Sun Record single to appear in record stores.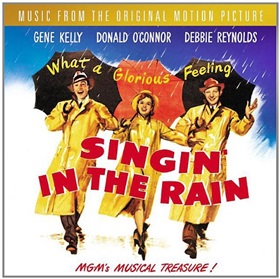 1952 – Singin' in the Rain, a musical comedy starring Gene Kelly, Donald O'Connor and Debbie Reynolds, premiered at Radio City Music Hall in NYC.
The movie is ranked as the fifth-greatest American motion picture of all time by the American Film Institute.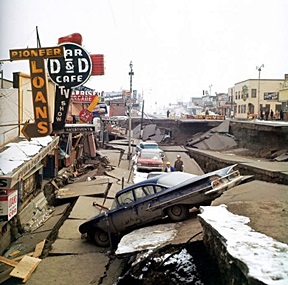 1964 – The most powerful earthquake recorded in North American history struck Southcentral Alaska, killing 131 people.
Lasting four minutes and thirty-eight seconds, the magnitude 9.2 megathrust earthquake remains the most powerful earthquake recorded in North American history, and the second most powerful earthquake recorded in world history.
The quake caused several underwater landslides that displaced huge amounts of water. The great volume of water that was forced out to sea returned just as quickly, in the form of giant tsunamis.
Though the epicenter of the earthquake was deep beneath Prince William Sound – 75 miles east of Anchorage and 56 miles west of Valdez – the tremors rippled water as far away as Louisiana and even made parts of Florida and Texas jump a couple of inches.
Most physical damage occurred in downtown Anchorage, where parts of the city built on sandy bluffs suffered massive landslide damage.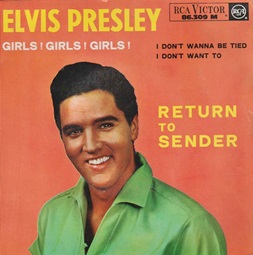 1965 – Elvis Presley recorded Return To Sender at Radio Recorders in Hollywood.
The song was included in Presley's Girls! Girls! Girls! film and soundtrack, and reached #2 on the Billboard Hot 100 and #1 in England.
Boots Factoid: The saxophone featured in the song was played by legendary session man Boots Randolph.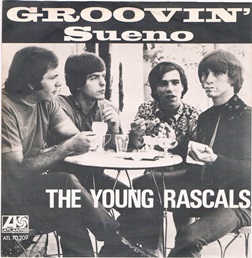 1967 – The Young Rascals recorded Groovin'.
When it was released as a single, it went to #1 on the Billboard Hot 100 and became the only hit the group ever had in England, reaching #8 on the UK Singles Chart.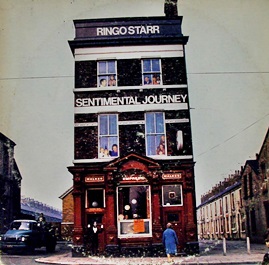 1970 – Ringo Starr released his debut solo album.
Sentimental Journey was notable for being the first studio album of "conventional" music by a member of the band, compared to the earlier experimental releases of John Lennon and George Harrison.
The album – which reached # 7 in the UK and #22 in the U.S. – was filled with standards that reflected his mother's favorite songs, including Stardust, Night And Day, Bye Bye Blackbird, and the title song.
Sentimental Journey peaked at #7 in England and #22 in the U.S.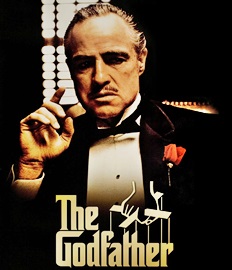 1973 – At the 45th Academy Awards, Cabaret and The Godfather started with 10 nominations each, but it was the musical that won the night.
The Godfather won Best Picture, Best Screenplay (Francis Ford Coppola and Mario Puzo), and Best Actor (Marlon Brando).
Cabaret won eight Oscars, including Best Director (Bob Fosse), Best Actress (Liza Minnelli), Best Supporting Actor (Joel Gray), and Best Song Score (Ralph Burns).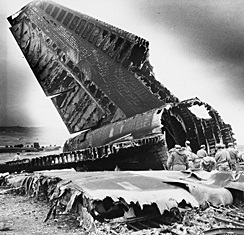 1977 – A KLM Boeing 747, attempting to take off, crashed into a Pan Am 747 on the Canary Island of Tenerife, killing 583 people in the deadliest aviation accident in history.
All 248 passengers on KLM 54805 died in the collision. 335 died on Pan Am 1736 with 60 survivors.
The collision occurred when the KLM airliner initiated its takeoff run while the Pan AM, shrouded in thick fog, was still on the runway and about to turn off onto the taxiway.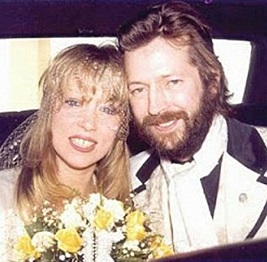 1979 – Eric Clapton married Pattie Boyd, the ex-wife of George Harrison and the inspiration for the songs Something (by Harrison), and Clapton's Layla and Wonderful Tonight.
The marriage didn't last long. Clapton's drinking problem and infidelity caused them to separate in 1984.They divorced in 1988 following his affair with Italian model Lory Del Santo, who gave birth to their son Conor in August 1986.


1987 – Another Rooftop Concert!
Just as the Beatles had done in London for their Let It Be film, U2 performed on the rooftop of a liquor store in Los Angeles while filming the music video for Where the Streets Have No Name.
Both performances were shut down by the police.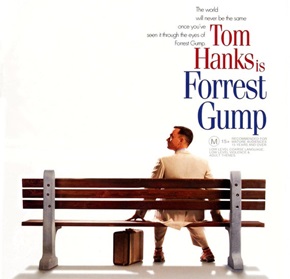 1995 – At the 67th Academy Awards, Forrest Gump – with 13 nominations – won six Oscars.
The awards included Best Picture, Best Director (Robert Zemeckis), and Best Actor (Tom Hanks). Jessica Lange won the Academy Award for Best Actress for her performance in Blue Sky.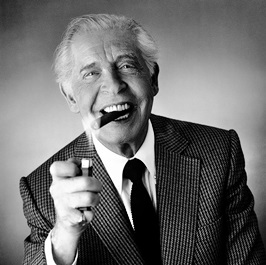 2002 – Comedian Milton Berle died of colon cancer at the age of 93.
"Uncle Miltie's" career as an entertainer spanned over 80 years, first in silent films and on stage as a child actor, then in radio, movies and television.
As the host of Texaco Star Theatre from 1948–55, he was the first major American television star.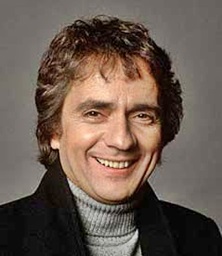 2002 – Actor Dudley Moore died at the age of 66 of progressive supranuclear palsy.
He first came to prominence in the UK as one of the four writer-performers in the comedy revue Beyond The Fringe and also collaborated on the BBC television series Not Only… But Also.
His solo career as a comedy film actor was heightened by the success of hit Hollywood films, particularly Foul Play, 10, Micki + Maude, and Arthur, for which he was nominated for the Academy Award for Best Actor.
Compiled by Ray Lemire ©2020 RayLemire.com / Streamingoldies.com. All Rights Reserved.