"If you work hard and play by the rules, you can earn your share of America's blessings. The daughter of an immigrant from Italy has been chosen to run for vice president in the new land my father came to love."
~Geraldine Ferraro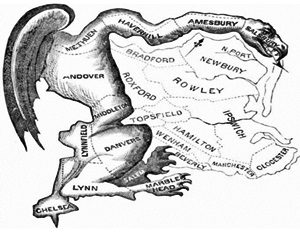 1812 – A political cartoon in the Boston Gazette coined the term "gerrymander" to describe oddly shaped electoral districts designed to help incumbents win reelection.
The cartoon was a reaction to a redrawing of Massachusetts state senate election districts under the then-governor Elbridge Gerry, who signed a bill that redistricted Massachusetts to benefit his Democratic-Republican Party.
When mapped, one of the contorted districts to the north of Boston was said to resemble the shape of a salamander, but since Gerry had signed the bill, it was decided to come up with the term that still exists to this day.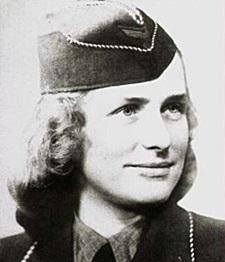 1942 – A mass transport of women, 999 non-Jewish German women from the Ravensbrück concentration camp, arrived in Auschwitz.
A second mass transport of women, 999 Jews from Poprad, Slovakia, arrived on the same day, and a third transport of 798 Jewish women from Bratislava, Slovakia, followed on March 28.
Johanna Langefeld, a superintendent at Ravensbruck, was named supervisor of the female camp at Auschwitz, but was soon shipped back to Ravensbruck because she was "not adhering to party policy."
She was later dismissed from Ravensbruck for "excessive sympathy with the prisoners" and left the service.
You Don't Read About This Very Often: The story of Johanna Langefeld is the only known case of an SS official being saved from a death sentence after the war by a very unusual group.
On December 20, 1945, Langefeld was arrested by the U.S. Army, and was extradited to the Polish judiciary preparing a trial in Krakow against SS personnel in Auschwitz.
On December 23, 1946, she escaped from prison.
Given her prior relatively positive treatment of inmates in the Nazi concentration camp located on occupied Polish soil, the escape was assisted by several of her former prisoners.
After the escape, she hid in a convent, and later worked in a private home. She died in Augsburg, Germany on January 26, 1974.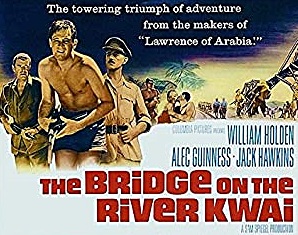 1958 – At the 30th Academy Awards, The Bridge On The River Kwai won 7 Oscars.
The film's wins included Best Picture, Best Director (David Lean) and Best Actor (Alec Guinness).
Joanne Woodward won the Academy Award for Best Actress for her stunning performance in The Three Faces of Eve.
Film Flop Factoid: Peyton Place started the evening with nine nominations, including Best Film, Best Director, Best Actress, and 2 nominations each in the Best Supporting Actor and Best Supporting Actress categories.
The film ended the night empty-handed.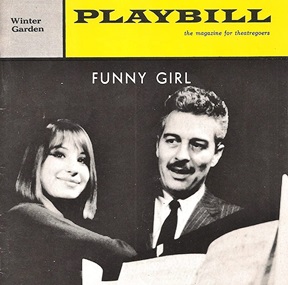 1964 – The musical Funny Girl starring Barbra Streisand, opened at Winter Garden Theater on Broadway for the first of 1,348 performances.
Streisand was nominated for a Tony Award for Best Leading Actress in a Musical. In 1968, she reprised her role of Fanny Brice in the film version and won the Academy Award for Best Actress for her performance, tying with Katharine Hepburn (The Lion In Winter).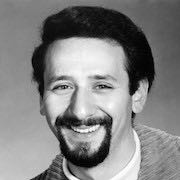 1970 – Peter Yarrow of Peter, Paul & Mary was arrested in Washington, DC for taking "immoral liberties" with a 14 year-old girl.
The girl had gone to Yarrow's hotel room with her 17-year-old sister seeking an autograph. "Yarrow answered the door naked," according to the police report, "and made sexual advances but stopped short of intercourse".
The 14-year-old resisted his advances but did not call for help.
Yarrow pleaded guilty and was sentenced to a prison term of one-to three-years, with all but 3 months suspended.
Irony Factoid: At the time of his arrest, Peter, Paul & Mary had just won a Grammy Award for Best Recording for Children.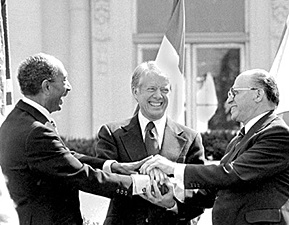 1979 – The Camp David peace treaty was signed by Egyptian President Anwar Sadat and Israeli Prime Minister Menachem Begin at the White House in front of a beaming President Jimmy Carter.
The main features of the treaty were mutual recognition, cessation of the state of war that had existed since the 1948 Arab–Israeli War, normalization of relations and the complete withdrawal by Israel of its armed forces and civilians from the Sinai Peninsula.
The agreement also provided for the free passage of Israeli ships through the Suez Canal, and recognition of the Strait of Tiran and the Gulf of Aqaba as international waterways.
The agreement notably made Egypt the first Arab state to officially recognize Israel.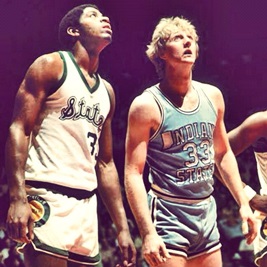 1979 – Magic Johnson led Michigan State to a 75-64 win Larry Bird's Indiana State Sycamores to win the NCAA Men's Basketball Championship.
The game marked the start of a rivalry between the future Hall of Famers. As professionals, the two men would share the glory of the next decade as leaders of the Los Angeles Lakers and Boston Celtics.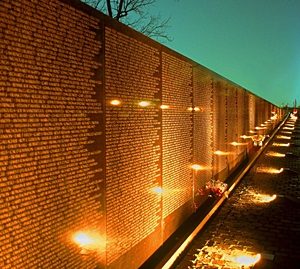 1982 – A groundbreaking ceremony for the Vietnam Veterans Memorial was held in Washington, D.C.
Stone for the wall came from India, chosen because of its reflective quality (there was opposition to Swedish and Canadian stone as those countries were destinations for draft evaders).
Stone cutting and fabrication were done in Barre, Vermont. The 144 stone panels were then shipped to Memphis, Tennessee where the names were etched.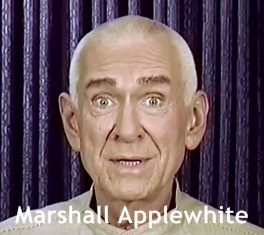 1997 – The bodies of 39 members of the Heaven's Gate techno-religious cult who had committed suicide were found inside a mansion in Rancho Santa Fe, CA.
The group – led by Marshall Applewhite – had participated in a coordinated series of ritual suicides in order to reach what they believed was an extraterrestrial spacecraft following Comet Hale–Bopp.
Founded in 1974 by Applewhite and Bonnie Nettles – she died in 1985 – the cult's solitary goal was to return to the Kingdom of Heaven, which they called "Evolutionary Level Above Human."
On March 22, 1997, Hale-Bopp made its closest approach to Earth, at 122 million miles. Applewhite and his followers meticulously cleaned the house, took out the garbage, polished the silver and packed their things.
The sign was above; the time was now.
The group began executing "The Routine," a document they'd created that precisely choreographed how teams would help each other to wash down phenobarbital-laced helpings of applesauce and pudding with vodka, a lethal combination that did its work painlessly.
"Lay back and rest quietly," the ritual instructed, which they did, covered in purple shrouds, a $5 bill tucked in their wallets, waiting for the "elixir of life" to cause drowsiness, then a coma, and finally a circulatory-system collapse.
No one knows the exact timeline, but within three days, all the members of Heaven's Gate were dead.
Just before the mass suicide, the group's website was updated with the message: "Hale–Bopp brings closure to Heaven's Gate … Our 22 years of classroom here on planet Earth is finally coming to conclusion."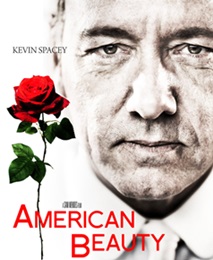 2000 – At the 72nd Academy Awards, American Beauty won five Oscars, including Best Picture.
Sam Mendes (American Beauty) won the Academy Award for Best Director while Kevin Spacey won the Oscar for the same film.
Hilary Swank won the Best Actress award for her performance in Boys Don't Cry.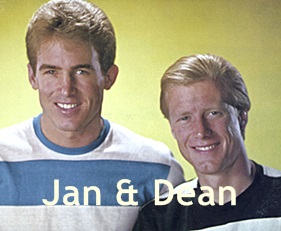 2004 – Jan Berry died at the age of 62 after suffering a seizure.
He was one-half of Jan & Dean (Torrance). Among their most successful songs were Surf City, Drag City, The Little Old Lady From Pasadena, and Dead Man's Curve.
In 1966, Berry received severe head injuries in an automobile accident just a short distance from the real Dead Man's Curve in Beverly Hills two years after the song had become a hit.
Berry was in a coma for more than two months. He slowly recovered from brain damage and partial paralysis. He had limited use of his right arm, and had to learn to write with his left hand and had to learn to walk again.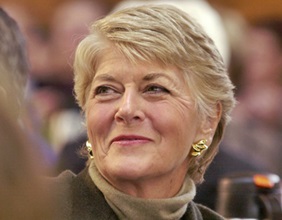 2011 – Former Democratic vice presidential candidate Geraldine Ferraro, the first female major party nominee for the office, died after a long battle with cancer. She was 75.
A three-term Congresswoman from New York, Ferraro was selected by Democratic presidential candidate Walter Mondale to be his running mate in 1984.
Mondale and Ferraro would lose the general election to incumbent Ronald Reagan and George H.W. Bush in a landslide.
Reagan's personal appeal and campaign themes of prosperity were quite strong, while Mondale's liberal campaign alienated Southern whites and northern blue-collar workers who usually voted Democratic.

Compiled by Ray Lemire ©2020 RayLemire.com / Streamingoldies.com. All Rights Reserved.