"Everyone here in this room is living on borrowed time. By rights we should all be dead! The only reason that God allowed us this extra ration of life is so we can make life hell for the Hun. In North Compound we are concentrating our efforts on completing and escaping through one master tunnel. No private-enterprise tunnels allowed. Three bloody deep, bloody long tunnels will be dug – Tom, Dick and Harry. One will succeed!"
~ Royal Air Force Squadron Leader Roger Bushell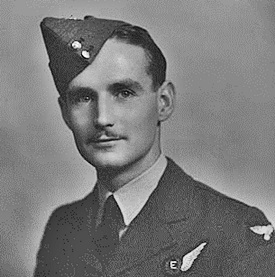 1944 – Nicholas Alkemade took a mighty leap.
21-year-old Alkemade was a tail gunner and one of seven crew members onboard an Avro Lancaster heavy bomber returning from a 300 bomber raid on Berlin when it was attacked by a German Ju 88 night-fighter.
The Lancaster caught fire and began to spiral out of control. Because his parachute had gone up in flames and was unserviceable, Alkemade jumped from the aircraft without it, preferring to die by impact rather than burn to death.
He fell 18,000 feet to the ground below.
His fall was broken by pine trees and a soft snow cover on the ground. He was able to move his arms and legs and suffered only a sprained leg.
The Lancaster crashed in flames, killing pilot Jack Newman and three other members of the crew. Alkemade was subsequently captured and interviewed by the Gestapo, who were initially suspicious of his claim to have fallen without a parachute until the wreckage of the aircraft was examined.
He was a celebrated prisoner of war before being repatriated in May 1945.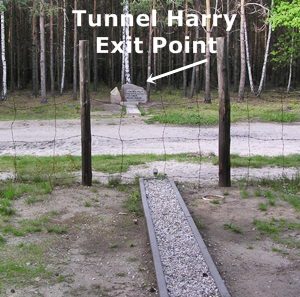 1944 – 76 Allied prisoners of war began breaking out of the German prisoner of war camp Stalag Luft III near the town of Sagan (now Żagań, Poland).
A heavily fictionalized version of the escape was depicted in the film The Great Escape but here is what really happened.
Royal Air Force Squadron Leader Roger Bushell had conceived a plan for a mass escape from the North Compound, which was approved by Senior British Officer Herbert Massey.
The tunnels were very deep – about 30 feet below the surface, and were very small, only 2 feet square, though larger chambers were dug to house an air pump, a workshop and staging posts along each tunnel. The sandy walls were shored up with pieces of wood scavenged from all over the camp, much from the prisoners' beds.
Tom began in a darkened corner next to a stove chimney in hut 123 and extended west into the forest. It was found by the Germans and dynamited.
Dick was abandoned for escape purposes because the area where it would have surfaced was cleared for camp expansion. It was used instead to store soil from Harry, which emerged at the woods on the northern edge of the camp.
Harry – 335 feet long – was finally ready in March 1944. By then, Americans, some of whom had worked on Tom, had been transferred to other camps. Despite its portrayal in the Hollywood film, only one American, Major Johnnie Dodge, participated in the real escape.
The Escape: Unfortunately for the prisoners, the exit trap door of Harry was frozen solid and freeing it delayed the escape for an hour and a half. At 10:30 p.m. the first man out emerged just short of the tree line (as shown above) close to a guard tower.
An air raid then caused the camp's (and the tunnel's) electric lighting to be shut down, slowing the escape even more. At around 1 a.m., the tunnel collapsed and had to be repaired.
Despite these problems, 76 men (of the planned 200) crawled through to freedom, until at 4:55 a.m. on March 25, the 77th man was spotted emerging from the tunnel by one of the guards.
Aftermath: Of 76 escapees, 73 were captured. Adolf Hitler initially wanted every recaptured officer to be shot, but Hermann Göring and Field Marshal Wilhelm Keitel pointed out that a massacre might bring about reprisals to German pilots in Allied hands.
Hitler agreed, but insisted "more than half" were to be shot, eventually ordering SS head Heinrich Himmler to execute more than half of the escapees.
Himmler passed the selection on to General Arthur Nebe, and fifty were executed singly or in pairs. Roger Bushell, the leader of the escape, was shot by Gestapo official Emil Schulz just outside Saarbrücken, Germany.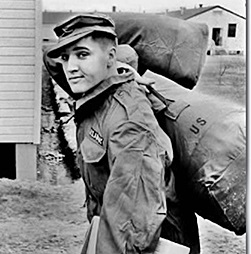 1958 – Elvis Presley reported to the Memphis draft board.
From there Elvis and twelve other recruits were taken by bus to Kennedy Veterans Memorial Hospital where the singer was assigned serial number 53310761.
After being processed and sworn in, Private Presley was bused with the others from Memphis to Fort Chaffee, Arkansas for further processing.
Presley spent four days at Fort Chaffee before being transferred to Fort Hood in Texas.
After being assigned to Company A of the Third Armored Division's 1st Medium Tank Battalion, Presley completed basic training by June.
The event inspired three teenage girls; sisters Donna and Pam Crunk, and their friend, Jan Cox, to record – as The Threeteens – Dear 53310761.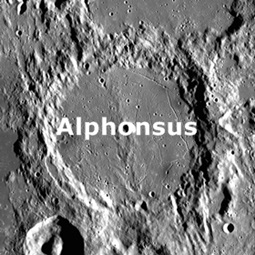 1965 – A nationwide TV audience watched live video from Ranger 9 as it fell from a height of 1,468 miles – at a speed of nearly 6000 mph—and purposefully crashed into the Moon within the crater Alphonsus.
Ranger's six cameras sent back more than 5800 video images during the last 18 minutes of its 3-day journey, the last of the Ranger Project.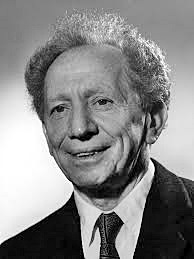 1984 – Academy Award nominated actor Sam Jaffe died of cancer at the age of 93.
While some will remember him for his role as Dr. David Zorba on television's Ben Casey, others will recall his brilliant film career.
He was nominated for the Academy Award for Best Supporting Actor for his performance in The Asphalt Jungle, and is also remembered for other outstanding performances such as the title role in Gunga Din, the High Lama in Lost Horizon, and Simonides in Ben-Hur.
He appeared in other classic films such as 13 Rue Madeleine, The Day the Earth Stood Still, and The Accused.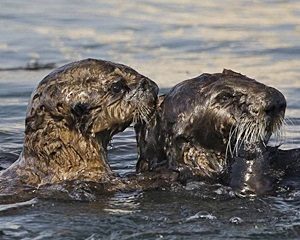 1989 – One of the nation's worst oil spills occurred when the supertanker Exxon Valdez ran aground on a reef in Alaska's Prince William Sound and began leaking 11 million gallons of crude.
Direct contact with the oil slick killed at least 140 bald eagles, 302 harbor seals, 2,800 sea otters, and 250,00 seabirds within a few days. The spill contaminated 1,300 miles of coastline
Captain Joseph Hazelwood, who was widely reported to have been drinking heavily that night and thereby contributing to the disaster, was not at the controls when the ship struck the reef. He was accused of being intoxicated but he was cleared of the charge at his 1990 trial after witnesses testified that he was sober around the time of the accident.
Hazelwood was however, convicted of a lesser charge, negligent discharge of oil (a misdemeanor!), fined $50,000, and sentenced to 1,000 hours of community service.
Exxon spent over $3.8 billion to clean up the site, compensate the 11,000 residents, and pay fines. But it could have been $4.5 billion more.
The Alaskan courts ordered Exxon to pay $5 billion in punitive damages in 1994. After 14 years of lawsuits and appeals, the U.S. Supreme Court ruled that Exxon only owed $507.5 million.
A 2014 video…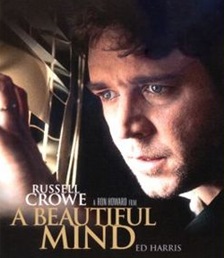 2002 – At the 74th Academy Awards, A Beautiful Mind won 4 Oscars, including Best Picture and Best Director (Ron Howard).
Denzel Washington was the second African-American to win Academy Award for Best Actor (Training Day), following Sidney Poitier for 1963's Lilies of the Field, Halle Berry became the first African-American performer to win a Best Actress Oscar (Monster's Ball).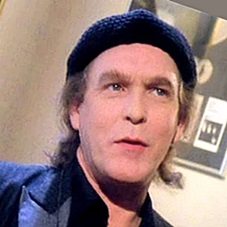 2008 – Neil Aspinall died of lung cancer at the age of 66.
His career path was not at all typical.
A school friend of Paul McCartney and George Harrison, he was hired by the group as their road manager, which basically included driving the group to their gigs in his van, both day and night. Eventually he was promoted to become their personal assistant.
Following the death of Brian Epstein in August 1967, there was a vacuum in the management of the Beatles' affairs. They asked Aspinall to take over as Chief Executive of Apple Corps in 1968.
In the early 1990s, Aspinall became the executive producer for The Beatles Anthology and continued to advise the surviving Beatles, as well as Lennon's and Harrison's estates.
He supervised – very successfully – the marketing of Beatles music, music videos and merchandising until his retirement in 2007.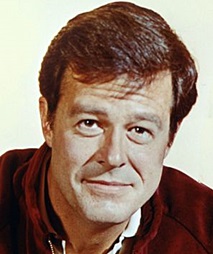 2010 – Actor Robert Culp died of a heart attack at the age of 79.
In a career spanning more than 50 years, Culp was best known for his work in television; I Spy, Trackdown, The Greatest American Hero, a recurring role on Everybody Loves Raymond, and hundreds of guest appearances in both comedies and dramas.
His film work included PT 109, Bob & Carol & Ted & Alice, and Sunday in New York.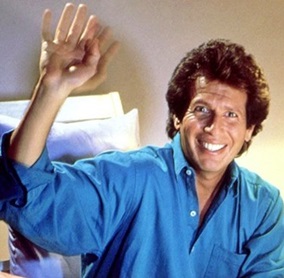 2012 – Actor/comedian Garry Shandling died from a pulmonary embolism at the age of 66.
He was best known for It's Garry Shandling's Show (1986-90) and The Larry Sanders Show (1992-98).
Shandling began his career writing for sitcoms, such as Sanford and Son and Welcome Back, Kotter, before launching a stand-up comedy routine.
A talent scout from The Tonight Show Starring Johnny Carson booked him to appear as a guest in 1981. Shandling substituted for Carson on a regular basis until 1987 when he decided to focus on his own television programs.
Compiled by Ray Lemire ©2020 RayLemire.com / Streamingoldies.com. All Rights Reserved.