"It snowballed, and it was my fault. I'm not blaming anybody else. I'm simply saying to you that as far as I'm concerned, I not only regret it, I indicated my own beliefs in this matter when I resigned. People didn't think it was enough to admit mistakes; fine. If they want me to get down and grovel on the floor; no, never. Because I don't believe I should."
~Former President Richard Nixon
Nixon-Frost Interviews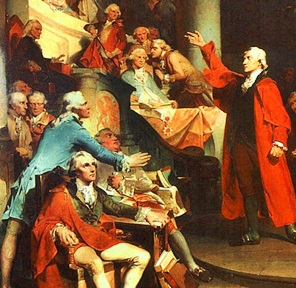 1775 – Patrick Henry called for America's independence from Britain, telling the Second Virginia Convention, "Give me liberty, or give me death!"
The speech, delivered at Henrico Parish Church (later named St. John's Church) in Richmond, VA, is credited with having swung the balance in convincing the convention to pass a resolution delivering Virginian troops for the Revolutionary War.
Initially, Henry put forward a resolution that the colony immediately be put in a state of defense. Moderate delegates objected, arguing that military preparations would undercut any hope of reconciling with Great Britain.
Again, Henry rose to speak…
"Gentlemen may cry peace, peace – but there is no peace. The war is actually begun! The next gale that sweeps the north will bring to our ears the clash of resounding arms! Our brethren are already in the field! Why stand we here idle? What is it that gentlemen wish? What would they have? Is life so dear, or peace so sweet, as to be purchased at the price of chains and slavery? Forbid it, Almighty God! I know not what course others may take; but as for me, give me liberty, or give me death!"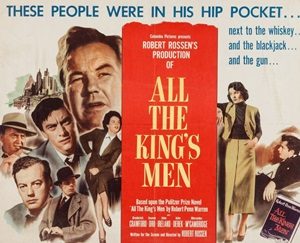 1950 – At the 22nd Academy Awards, All The King's Men won the Oscar for Best Film.
Broderick Crawford won Best Actor for his performance in All The King's Men, while Olivia de Havilland won the Best Actress Oscar for The Heiress.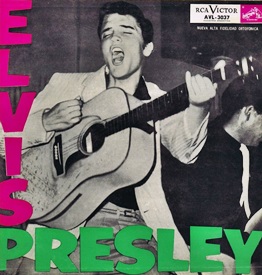 1956 – RCA released Elvis Presley's first album, simply titled Elvis Presley—1956
Rock Factoid: The album spent ten weeks at #1 on the Billboard Top Pop Albums chart. It was the first rock and roll album ever to make it to the top of the chart, and the first million-selling album of that genre.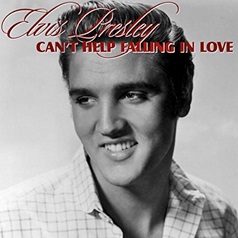 1961 – Elvis Presley recorded Can't Help Falling In Love.
The melody was based on Plaisir d'amour, a popular French love song composed in 1784 by Jean-Paul-Égide Martini. Lyrics were written in 1961 by George David Weiss.
The song – which was featured in the film Blue Hawaii – later become a signature tune at Presley concerts, and was the last song he performed at his concert in Indianapolis at Market Square Arena on June 26, 1977.


1965 – NASA launched Gemini 3, the United States' first two-man space flight.
Gus Grissom and John Young drew the assignment after the original crew of Alan Shepard and Thomas Stafford was grounded when Shepard suffered an inner ear disorder.
The mission's primary goal was to test the new, maneuverable Gemini spacecraft. In space, the crew fired thrusters to change the shape of their orbit, shift their orbital plane slightly, and drop to a lower altitude.
In a flight that lasted just 4 hours and 52 minutes, Grissom and Young flew three low Earth orbits with only one major incident.
During the orbital phase, Young removed a contraband corned beef sandwich from a pocket of his spacesuit. The stunt earned them a serious reprimand from NASA officials.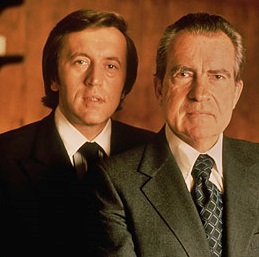 1977 – The first of The Nixon Interviews was videotaped with British journalist David Frost interviewing former President Richard Nixon about the Watergate scandal and the Nixon tapes.
For Frost, Nixon was the perfect quarry – a titan capable of verbal twists and logical pirouettes that would leave any serious journalist's head spinning.
For his part, Nixon expected Frost to be a milquetoast interviewer who, even if he did take the risk of pressing him on Watergate, could easily be outwitted.
He was wrong – the first question to pass through Frost's lips when the cameras started rolling was "Why didn't you burn the tapes?"
"Now as a matter of fact, curiously enough, I did not only consider, but I even suggested and, I believe, directed that [White House Chief of Staff] Bob Haldeman take the taping system out – not take it out, but go through the tapes and, as I put it to him, to make the search that would be necessary to retain all those that had historical value and to destroy those that had no historical values."
The interviews – recorded in 12 two-hour sessions for a total of 28 hours and 45 minutes – were a grueling marathon of grilling and dodging for anyone. Nixon had no advance knowledge of the questions, nor any authority over the final edit.
Nixon's negotiated fee for the 4-part series (90 minutes each) was $600,000 (equivalent to $2,500,000 in 2020) and a 20% share of any profits. The first interview aired on May 4, 1977.
A Gallup poll conducted after the interviews aired showed that 69 percent of the public thought that Nixon was still trying to cover up, 72 percent still thought he was guilty of obstruction of justice, and 75 percent thought he deserved no further role in public life.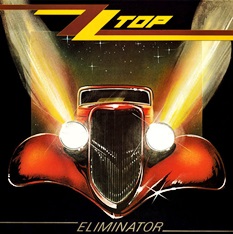 1983 – ZZ Top released their Eliminator album.
The album, which peaked at #9 on the Billboard Albums Chart and has sold over 10 million copies, included five legendary singles: Gimme All Your Lovin', Got Me Under Pressure, Sharp Dressed Man, TV Dinners and Legs.
Rock Factoid: Linden Hudson, an engineer and producer, had drawn guitarist and lead singer Billy Gibbons' attention to the possibilities of new recording technologies and specifically to the charms of the programmed drum machine.
This explains why, despite the credits on the album, bassist Dusty Hill and drummer Frank Beard did not attend most of the recording sessions, as they had been mostly replaced by technology.
The Eliminator album consisted almost completely of just Gibbons accompanied by electronically synthesized bass and drums.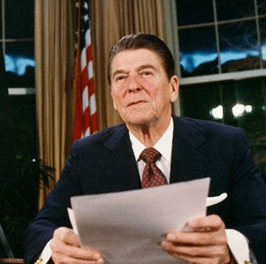 1983 – President Ronald Reagan made his initial proposal to develop technology to intercept enemy missiles.
Reagan was a vocal critic of the doctrine of mutual assured destruction doctrine, which he described as a "suicide pact", and he called upon the scientists and engineers of the United States to develop a system that would render nuclear weapons obsolete.
Reagan announced the Strategic Defense Initiative in a nationally televised speech, stating "I call upon the scientific community who gave us nuclear weapons to turn their great talents to the cause of mankind and world peace; to give us the means of rendering these nuclear weapons impotent and obsolete."
SDI was derisively nicknamed by Senator Ted Kennedy as "Star Wars", after the 1977 film. By the early 1990s, with the Cold War ending and nuclear arsenals being rapidly reduced, political support for SDI collapsed.
SDI officially ended in 1993, when the administration of President Bill Clinton redirected the efforts towards theatre ballistic missiles.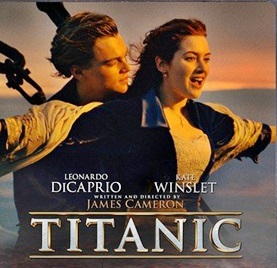 1998 – At the 70th Academy Awards, Titanic, um, sank its competition.
The film won 11 Academy Awards, including Best Picture, Best Director (James Cameron), Best Original Dramatic Score, Best Cinematography, and Best Original Song.
Nominated for their performances as Rose DeWitt Bukater in the movie, Best Actress nominee Kate Winslet and Best Supporting Actress nominee Gloria Stuart became the first pair of actresses nominated for portraying the same character in the same film.
The 11 wins tied the record set by 1959's Ben-Hur, and was matched by Lord of the Rings: Return of the King in 2003.
Oh, before I forget, Jack Nicholson won the Best Actor Oscar and Helen Hunt the Best Actress award; both for the same film (As Good As It Gets).
Now then, about that Academy Award winning song…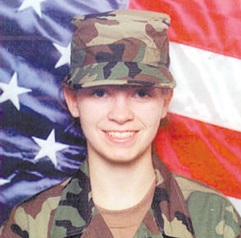 2003 – A U.S. Army maintenance convoy was ambushed in Iraq. 11 soldiers were killed and seven were captured, including Pfc. Jessica Lynch.
The convoy of the Army's 507th Maintenance Company and the 3rd Combat Support Battalion elements, made a wrong turn and were ambushed near Nasiriyah, a major crossing point over the Euphrates northwest of Basra. The convoy was supposed to detour around the town and instead turned directly into it, eventually running into the ambush.
The Humvee in which Lynch was riding was hit by a rocket-propelled grenade and crashed into the rear of a tractor-trailer. Lynch suffered a head laceration, an injury to her spine, and fractures to her right arm, both legs, and her right foot and ankle.
Lynch and the other wounded soldiers were rescued at Saddam Hospital in Nasiriyah by U.S. Special Operations Forces on April 1, 2003.
Hero Factoid: American personnel were tipped off as to Lynch's whereabouts by an Iraqi, who told them she had been tortured and injured but was still alive. The Iraqi was described as a 32-year-old lawyer, initially described only as "Mohammed" and later identified as Mohammed Odeh al Rehaief.
In light of Mohammed's role in Lynch's rescue, he and his family were granted refugee status by the United States.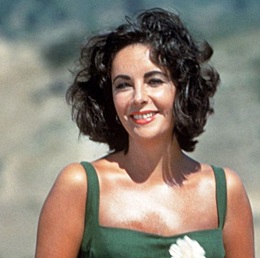 2011 – Academy Award winning actress Elizabeth Taylor died of congestive heart failure at the age of 79.
Nominated five times for the Best Actress Oscar, Taylor won twice — BUtterfield 8 and Who's Afraid of Virginia Woolf?.
Taylor was one of the first celebrities to take part in HIV/AIDS activism. She co-founded the American Foundation for AIDS Research in 1985, and the Elizabeth Taylor AIDS Foundation in 1991.
Throughout her career, Taylor's personal life was the subject of constant media attention. She was married eight times to seven men, endured several serious illnesses, and led a jet set lifestyle, including assembling one of the most expensive private collections of jewelry in the world.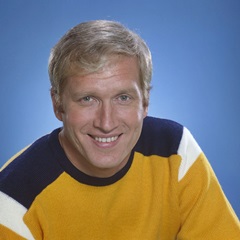 2016 – Actor Ken Howard died of prostate cancer at the age of 71.
Best known for his roles as Thomas Jefferson in 1776 and as a basketball coach in the television series The White Shadow, Howard was also a Tony Award winning Broadway actor (Child's Play).
He appeared in such films as Oscar, Clear and Present Danger, Rambo, At First Sight, Michael Clayton, and J.Edgar.

Compiled by Ray Lemire ©2020 RayLemire.com / Streamingoldies.com. All Rights Reserved.