"The Stamp Act imposed on the colonies by the Parliament of Great Britain is an ill-judged measure. Parliament has no right to put its hands into our pockets without our consent."
~George Washington 1765
============================


============================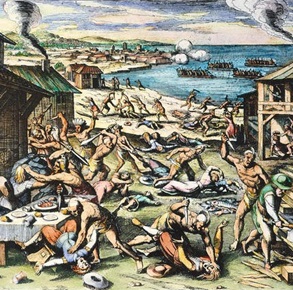 1622 – Algonquians killed 347 English settlers around Jamestown, Virginia, a third of the colony's population, during the Second Anglo-Powhatan War.
According to John Smith, as related in his History of Virginia, "braves of the Powhatan came unarmed into our houses with deer, turkeys, fish, fruits, and other provisions to sell us."
Once inside, the Powhatan grabbed any tools or weapons available and killed all the English settlers they found, including men, women, and children of all ages.
Initially, the natives had been glad to trade provisions to the colonists for metal tools, but beginning in 1610, the colonists had sent raiding parties to demand food. They isolated the Native Americans, burned down houses, and stole their food supplies.
By the spring of 1622, the English had built some fifty large farms and dozens of smaller settlements along the banks of the James River, clearing and asserting control of a widening band of prime land reaching from the Chesapeake Bay to the falls near present-day Richmond. The Indians found themselves driven further from the river and deeper into the forests, fields, and outlying lands.
During the one-day surprise attack, the Powhatan tribes attacked many of the smaller communities, including Henricus and its college for children of natives and settlers alike. They killed more than half the population of Wolstenholme Towne, where only two houses and a part of a church were left standing.
As far as the survivors of the Massacre of 1622 were concerned, by virtue of launching this unprovoked assault, Native Americans had forfeited any legal and moral rights they might previously have claimed to the ownership of the lands they occupied.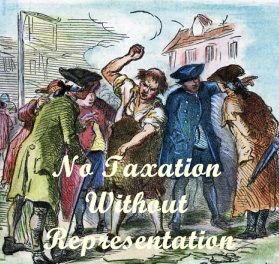 1765 – Britain's Parliament passed the Stamp Act to raise money from the American colonies.
The purpose of the tax was to pay for British military troops stationed in the American colonies after the French and Indian War, but the colonists had never feared a French invasion to begin with, and they contended that they had already paid their share of the war expenses.
The British Constitution guaranteed that British subjects could not be taxed without their consent, which came in the form of representation in Parliament. The colonists elected no members of Parliament, and so it was seen as a violation of the British Constitution for Parliament to tax them.
Their slogan was "No taxation without representation."
Widespread violence in the streets, in addition to colonial assemblies and the subsequent Stamp Act Congress held in New York City in October, convinced Lord Rockingham – who had become Prime Minister in July 1765 – to consider repealing the new law.
A resolution was introduced on February 21, 1776 to repeal the Stamp Act, and it passed by a vote of 276–168. The King gave royal assent on March 18, 1766.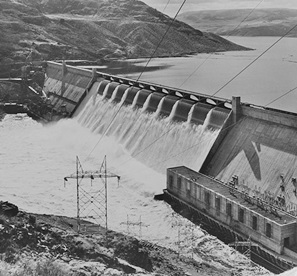 1941 – The Grand Coulee Dam in Washington state went into operation.
The dam, 100 miles northwest of Spokane, Washington, is one of the largest concrete structures in the world, with 12 million cubic yards of concrete, enough to pave a transcontinental highway. It is 550 feet tall from top to foundation, just five feet shy of the height of the Washington Monument.
Though not quite as tall as America's other famed public-works colossus, the 726-foot-tall Hoover Dam, it's several times more massive, a mile long to Hoover Dam's quarter-mile.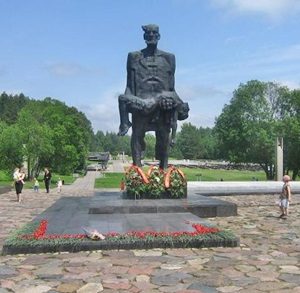 1943 – The entire village of Khatyn (in what is the present-day Republic of Belarus) was literally obliterated by German troops.
On that date, a German convoy was attacked by Soviet partisans near Khatyn, resulting in the deaths of four police officers of Schutzmannschaft Battalion 118.
The Nazi reaction was both swift and brutal.
Troops from the Dirlewanger Brigade – a unit of the Waffen-SS mostly composed of criminals recruited for Nazi security warfare tasks and led by Oskar Dirlewanger – entered Khatyn and drove the inhabitants from their houses and into a shed, which was then covered with straw and set on fire.
The trapped people managed to break down the front doors, but in trying to escape, were killed by machine gun fire. 147 people, including 75 children under 16 years of age, were killed – burned, shot or suffocated in fire. The village was then looted and burned to the ground.
The only adult survivor of the massacre, 56-year-old Yuzif Kaminsky recovered consciousness with wounds and burns after the killers had left. He found his burned son, who later died in his arms. This incident was later commemorated with a statue at the Khatyn Memorial.
Aftermath: Dirlewanger – often cited as the most evil man in the SS – was captured by the Free French forces in Germany. He died in their custody on June 5, 1945 allegedly killed by Polish soldiers in Altshausen, Germany
The commander of one of the platoons of 118th Schutzmannschaft Battalion, Vasyl Meleshko (originally a senior lieutenant in the Red Army who was captured during the Nazi invasion of the USSR in 1941 and subsequently volunteered for service in the Waffen-SS) was tried in a Soviet court and executed in 1975.
The chief of staff of 118th Schutzmannschaft Battalion, former Red Army senior lieutenant Hryhoriy Vasiura, was tried in Minsk in 1986 and found guilty of all his crimes. He was executed in October 1987.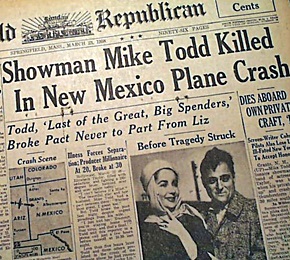 1958 – Film producer Mike Todd died in a plane crash at the age of 48.
Best known for his 1956 production of Around the World in 80 Days, which won an Academy Award for Best Picture, he was the third of Elizabeth Taylor's seven husbands, and is the only one whom she did not divorce.
Todd's private plane The Liz crashed near Grants, New Mexico. The plane, a twin-engine Lockheed Lodestar, suffered engine failure, while being flown overloaded in icing conditions at an altitude that was too high for only one engine working under the heavy load.
Grave Robber Factoid: In June 1977, Todd's remains – which were identified through dental records – were desecrated by grave robbers. The thieves broke into his casket looking for a $100,000 diamond ring, which, according to rumor, Taylor had placed on her husband's finger prior to his burial.
The bag containing Todd's remains was found under a tree near his burial plot in Forest Park, Illinois.
Todd's remains were once more identified through dental records and were reburied in a secret location.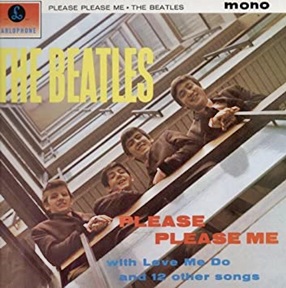 1963 – The Beatles released the Please Please Me album in England.
Eight of the album's 14 songs were written by John Lennon and Paul McCartney (originally credited "McCartney–Lennon"). At the time it was unusual for a group to write their own material.
Please Please Me hit the top of the UK album charts in May 1963 and remained there for 30 weeks.
The cover photograph was taken by Angus McBean at EMI's headquarters on London's Manchester Square.
In the U.S. the album was released on January 10, 1964 by the Vee-Jay label, under the title Introducing The Beatles.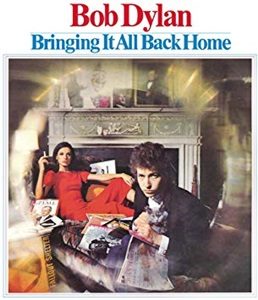 1965 – Bob Dylan's album Bringing It All Back Home, his first featuring electric guitar, was released.
The album reached #6 on Billboard's Pop Albums chart, the first of Dylan's albums to break into the top 10.
Maggie Factoid: The album featured electric music on Side 1, followed by a mostly acoustic Side 2, while abandoning the protest music of Dylan's previous records in favor of more surreal, complex lyrics.
Maggie's Farm was Dylan's declaration of independence from the protest folk movement. Punning on Silas McGee's Farm, where he had performed Only A Pawn In Their Game at a civil rights protest in 1963, Maggie's Farm recasts Dylan as the pawn and the folk music scene as the oppressor.
Rejecting the expectations of that scene as he turns towards loud rock and roll, self-exploration, and surrealism, Dylan sang, "They say sing while you slave. I just get bored."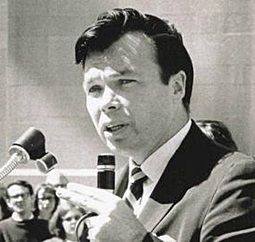 1972 – In Eisenstadt v. Baird, the United States Supreme Court decided that unmarried persons had the right to possess contraceptives.
William Baird was charged with a felony for distributing contraceptive foams after lectures on birth control and population control at Boston University on April 6, 1967.
Baird had handed a condom and a package of contraceptive foam to a 19-year-old woman, but under Massachusetts law on "Crimes against chastity", contraceptives could be distributed only by registered doctors or pharmacists, and only to married persons.
Baird was convicted and sentenced to three months in prison.
Upon appeal, The Court of Appeals for the First Circuit dismissed the charge, reasoning that the Massachusetts law infringed on fundamental human rights of unmarried couples as guaranteed by the Due Process Clause of the Fourteenth Amendment.
That ruling was then appealed to the United States Supreme Court, by Sheriff Eisenstadt, who had prosecuted the case, on the ground that Baird lacked standing to appeal, being neither an authorized distributor under the statute nor a single person.
In a 6–1 decision (Justices Rehnquist and Powell were not sworn in on time to participate in the case), the Court upheld both Baird's standing to appeal and the First Circuit's decision on the basis of the Equal Protection Clause of the Constitution.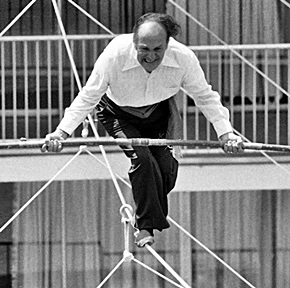 1978 – Karl Wallenda of The Flying Wallendas died after falling off a tight-rope suspended between two hotels in San Juan, Puerto Rico.
At the age of 73, Wallenda attempted a walk between the two towers of the ten-story Condado Plaza Hotel in San Juan, Puerto Rico, on a wire stretched 121 feet above the pavement.
As a result of high winds and an improperly secured wire, he lost his balance and fell during the attempt. Wallenda was pronounced dead on arrival at a local hospital.
Warning … this video is short but graphic…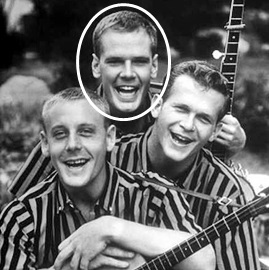 1991 – Folk singing legend Dave Guard died of lymphoma at the age of 56.
The founder of the Kingston Trio (and the only one who could read music), Guard played with the group from 1956 until 1961 and led them to five #1 albums and a host successful singles, including Tom Dooley, Scotch and Soda, The Tijuana Jail, M.T.A., and A Worried Man.
By early 1961, Guard had become frustrated with the group's musical direction and quit.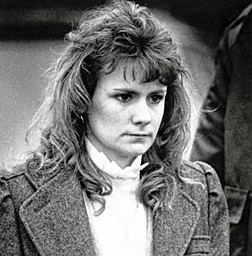 1991 – High school instructor Pamela Smart, accused of manipulating her student-lover into killing her husband, was convicted in Exeter, N.H.
On May 1, 1990, Smart came home from a meeting at work to find her condominium ransacked and her husband Gregg murdered. Police officials said the crime scene looked like a disrupted burglary. Smart was later accused of seducing 15-year-old William Flynn and threatening to stop having sex with him unless he killed her husband. Flynn did so with the help of friends Patrick Randall, Vance "J.R." Lattime, Jr., and Raymond Fowler.
On August 1, 1990, Detective Daniel Pelletier approached Smart in her school's parking lot. Smart recognized him, having spoken to him on at least six other occasions.
Taken by surprise, she asked, "What's up?" "Well, Pam," Pelletier said in the recording, "I have some good news and I have some bad news. The good news is that we've solved the murder of your husband. The bad news is you're under arrest."
After a 14-day trial, Smart was found guilty of "being an accomplice to first-degree murder, conspiracy to commit murder, and witness tampering. The conviction was largely the result of the testimony of her co-conspirators and secretly taped conversations in which Smart appeared to contradict her claims of having wanted to reconcile with her husband and of having no knowledge of the boys' plot.
She could have been charged with capital murder, but the prosecution decided against it. Later that day, she was given a mandatory sentence of life in prison without the possibility for parole.
Aftermath: Smart is serving her life sentence at the maximum-security Bedford Hills Correctional Facility for Women in Westchester County, New York, where she was transferred in 1993 from the New Hampshire State Prison for Women in Goffstown, NH.
William Flynn was granted parole by the state parole board on March 12, 2015, and was released from prison with lifetime parole on June 4, 2015.
Patrick Randall was released on June 4, 2015 on lifetime parole.
Vance Lattime, Jr. was released on parole in August 2005.
Raymond Fowler was paroled in 2003, but was sent back to prison in 2004 for violating his parole terms. He was paroled again in June 2005.
A 2015 interview with Smart..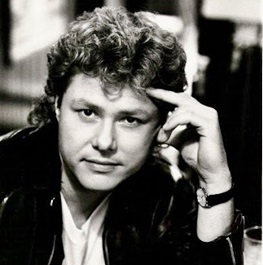 1994 – Singer/songwriter/producer Dan Hartman died from an AIDS-related brain tumor at the age of 43.
In 1978, Instant Replay reached #29 on the Billboard Hot 100, and I Can Dream About You, his most successful solo hit, reached #6 in 1984.
Among songs he wrote and recorded were Free Ride with The Edgar Winter Group, James Brown's Living In America, which Hartman co-wrote and produced, Ride On Time, recorded by Black Box, and produced Joe Cocker's Unchain My Heart.
A closeted gay man, he was diagnosed with HIV in the late 1980s but kept his status a secret.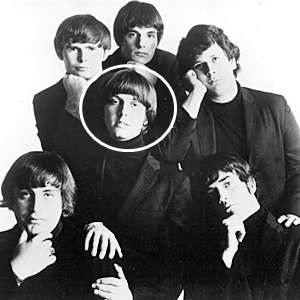 1996 – Drummer Don Murray died from post-operative complications following ulcer surgery. He was 50.
Best known for his work with the Turtles, Murray played on several of their early hits, including It Ain't Me Babe, Let Me Be, and You Baby before leaving in 1966 just prior to the group recording Happy Together.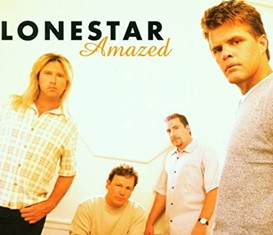 1999 – Country music group Lonestar released Amazed.
The song reached #1 on the Billboard Hot Country Singles chart and remained there for eight consecutive weeks.
A pop radio remix of the song was released in December 1999, and reached #1 on the Billboard Hot 100.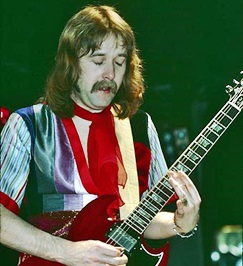 2005 – Guitarist Rod Price died at his home in Wilton, NH when he fell down a flight of stairs and suffered head trauma after suffering a heart attack. He was 57.
The lead guitarist and founding member of British rockers Foghat, Price's signature slide playing ability – Slow Ride, for example – helped propel the band to being one of the most successful rock groups in the United States during the 1970s.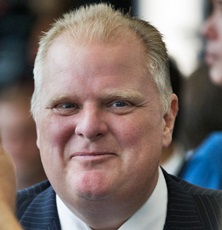 2016 – Rob Ford died of cancer at the age of 46.
He served as the Mayor of Toronto from 2010 to 2014. During his administration, he became embroiled in a substance abuse scandal, which was widely reported in the national and international media.
He later admitted to smoking crack cocaine while in office, buying illegal drugs and driving after drinking alcohol.
Ford's abuse led to him being stripped of much of his powers as Toronto mayor (shown in the video below) and he later entered drug rehabilitation.

Compiled by Ray Lemire ©2020 RayLemire.com / Streamingoldies.com. All Rights Reserved.