"It was so exciting. On the plane, flying to the airport, I felt as though there was a big octopus with tentacles that were grabbing the plane and dragging us down into New York. America was the best. It was a dream, coming from Liverpool."
~Ringo Starr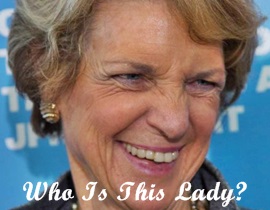 ==============================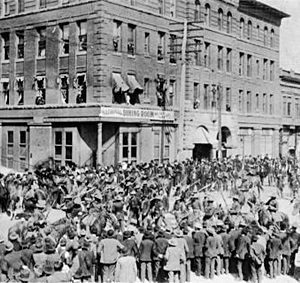 1894 – The Cripple Creek miners' 5-month strike, led by the Western Federation of Miners, began in Cripple Creek, Colorado.
The strike was characterized by firefights and use of dynamite, and ended after a standoff between the Colorado state militia and a private force working for owners of the mines.
It resulted in a victory for the union and was notable for being the only time in United States history when a state militia was called out in support of striking workers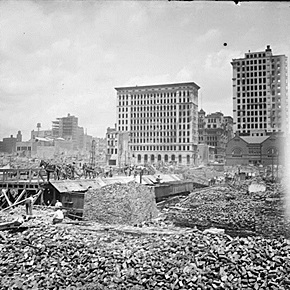 1904 – A fire in Baltimore, MD destroyed over 1,500 buildings in 30 hours, leaving more than 70 blocks of the downtown area burned to the ground.
Fire was reported first in the western part of downtown Baltimore and quickly spread. It quickly became apparent that the fire was outstripping the ability of the city's firefighting resources to fight it, and calls for help were telegraphed to other cities.
One reason for the fire's duration was the lack of national standards in firefighting equipment. Fire crews and fire engines came from as far away as Philadelphia and Washington but the crews brought their own equipment. Most could only watch helplessly after discovering that their hoses could not connect to Baltimore's gauge size of water hydrants.
35,000 people were left unemployed. Over $150 million ($4.34 billion in 2020 terms) worth of damage was done.
Remarkably, there were no official deaths.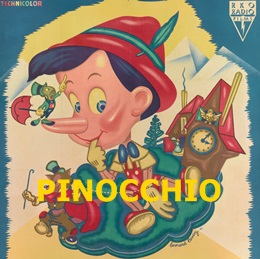 1940 – Walt Disney's Pinocchio was released to theaters by RKO Radio Pictures.
The movie was a groundbreaking achievement in the area of effects animation, giving realistic movement to vehicles, machinery and natural elements such as rain, lightning, smoke, shadows and water.
Although it became the first animated feature to win a competitive Academy Award – winning two for Best Music, Original Score and Best Music, Original Song for When You Wish Upon A Star – it was initially a box office disaster.
Today it is considered one of the greatest animated films ever made.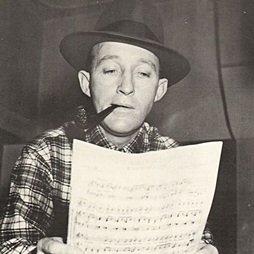 1944 – Bing Crosby recorded Swinging On A Star for the film Going My Way.
It would win an Academy Award Best Original Song.
Star Factoid: The Williams Brothers Quartet, including 16-year old Andy Williams, sang backup vocals behind Crosby. In the video below, the brothers appear on the screen beginning at the 55-second mark. Andy is the brother at the bottom.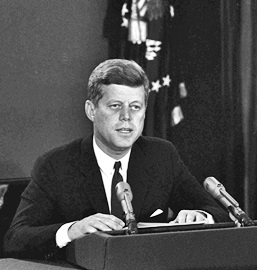 1962 – President John F. Kennedy imposed a full trade embargo on Cuba.
The embargo included all imports of products containing Cuban goods, even if the final products had been made or assembled outside Cuba.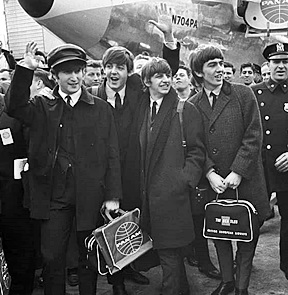 1964 – Pan Am Flight 101, carrying The Beatles on their first visit to America, touched down at JFK Airport in New York City.
The group was met by 3,000 teenagers, 200 members of the press and more than 100 New York City police officers. Two days later, the band performed for the first time in America, on The Ed Sullivan Show.
Photo Factoid: The woman in the photo at the top of the column is Jill Kellogg. She was the Pan Am stewardess who served the band in first class on that momentous flight. It was a day she would never forget.
"Paul was the most active of the group, not only talking to others, but also photographing passengers and crew alike, myself included. I often wish I had some of those photos. What fun to cement a lifelong memory! John was the quietest of all while Ringo and George seemed to be enjoying themselves, moving around and talking with other passengers.
Once we arrived at Kennedy Airport, we opened the cabin doors to about five thousand loud cheering fans, some screaming, sobbing and waving signs, 'We love you, Beatles.'"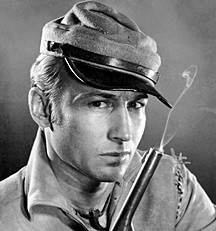 1968 – Actor Nick Adams died from "paraldehyde and promazine intoxication" along with the notation "accident; suicide; undetermined". He was 36.
His early Hollywood career was not filled with great success. He had minor roles in Mister Roberts, Rebel Without A Cause, Pillow Talk and Picnic.
His biggest claim to fame was his role as Johnny Yuma, a wandering ex-Confederate soldier, in the television series The Rebel, which ran for two seasons.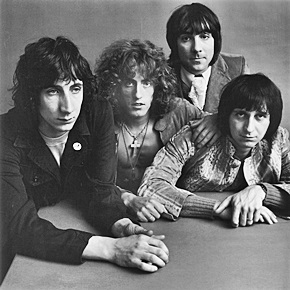 1969 – The Who recorded Pinball Wizard at Morgan Sound Studios in London.
It would become the first single off their rock opera album Tommy, and reached #4 in the UK charts and #19 on the Billboard Hot 100.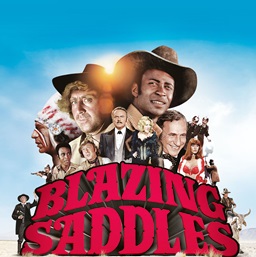 1979 – Blazing Saddles, starring Gene Wilder and Cleavon Little, premiered at the Pickwick Drive-In Theater in Burbank.
Richard Pryor was director Mel Brooks' original choice to play the role of Sheriff Bart, but the studio, claiming Pryor's history of drug arrests made him uninsurable, refused to approve financing with him as the star.
Filmed on a budget of $2.6 million, the film grossed $119.5 million at the box office and earned three Academy Award nominations, including Madeline Kahn for Best Supporting Actress.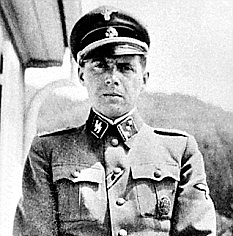 1979 – Josef Mengele, SS officer and physician at Auschwitz concentration camp during World War II, suffered a stroke while swimming and drowned at the age of 67.
The "Angel of Death" performed deadly human experiments on prisoners and was a member of the team of doctors who selected victims to be killed in the gas chambers.
Arrivals that were judged able to work were admitted into the camp, while those deemed unsuitable for labor were sent to the gas chambers to be killed.
With Russian troops sweeping through Poland, Mengele was transferred to the Gross-Rosen concentration camp on 17 January 1945, just ten days before the arrival of the Soviet forces at Auschwitz.
After the war, he fled to South America where he evaded capture for the rest of his life.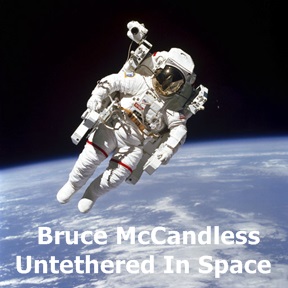 1984 – During the mission of STS-41-B, astronauts Bruce McCandless and Robert Stewart made the first untethered spacewalk using the Manned Maneuvering Unit.
McCandless ventured out 320 feet from the orbiter, while Stewart tested the "workstation" foot restraint at the end of the Remote Manipulator System.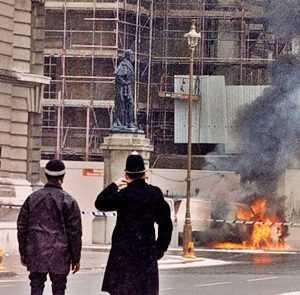 1991 – In an attempt to assassinate Prime Minister John Major and his War Cabinet, the Provisional IRA launched a mortar attack on 10 Downing Street in London, the official residence of the Prime Minister.
One of the heavy mortar shells launched from a van 200 yards from the residence exploded in the back garden, only yards from the cabinet office.
Due to the bomb-proof windows, none of the cabinet members were hurt, though four other people received minor injuries, including two police officers. The other two shells overshot Downing Street and landed on a green nearby.
After the mortar shells were launched, a pre-set incendiary device designed to destroy any forensic evidence, exploded and set the van on fire.
The IRA claimed responsibility for the attack with a statement issued in Dublin, saying: "Let the British government understand that, while nationalist people in the six counties [Northern Ireland] are forced to live under British rule, then the British Cabinet will be forced to meet in bunkers."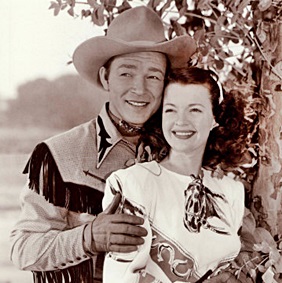 2001 – Actress, singer/songwriter Dale Evans died of congestive heart failure at the age of 88.
Evans had a productive career as a jazz, swing, and big band singer that led to a screen test and over thirty movie roles during the 1940s before she met Roy Rogers, the man who would become her husband.
From 1951-57, Evans and Rogers starred in the highly successful television series The Roy Rogers Show. That program featured the theme song, Happy Trails, which was written by Evans.

Here is your bonus look at some of the key events that happened on February 8 and 9.
ON FEBRUARY 8…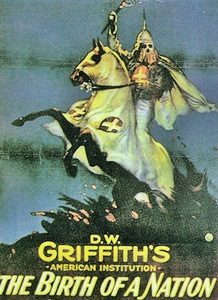 1915 – D.W. Griffith's The Birth of a Nation, a silent movie about the Civil War, premiered in Los Angeles.
The 3-hour film was a commercial success, though it was highly controversial for its portrayal of black men (many played by white actors in blackface) as unintelligent and sexually aggressive towards white women, and the portrayal of the Ku Klux Klan as a heroic force.
The film's release is credited as being one of the events that inspired the reformation of the Ku Klux Klan in 1915. The Birth of a Nation was the first American motion picture to be screened inside the White House, viewed there by President Woodrow Wilson.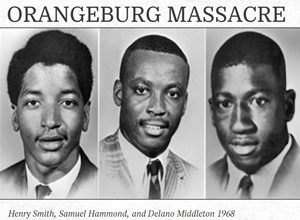 1968 – An attack on black students from South Carolina State University who were protesting racial segregation at the town's only bowling alley, left three dead and twenty-seven other protesters injured in Orangeburg, South Carolina.
Students started a bonfire at the front of the campus. As police and firefighters attempted to put out the fire, Officer David Shealy was injured by a heavy wooden bannister taken from a nearby unoccupied house and thrown in his direction.
Five minutes later, South Carolina Highway Patrol officers began firing into the crowd of around 200 protesters. Eight Patrol officers fired carbines, shotguns, and revolvers at the protesters, firing for 10 to 15 seconds. Most of those who were shot were hit in the back as they were running away.
Three African-American men were killed; Samuel Hammond, Henry Smith (both SCSU students, shown in photo at the top of this column), and Delano Middleton, a student at the local Wilkinson High School.
Middleton was shot while simply sitting on the steps of the freshman dormitory awaiting the end of his mother's work shift. He was shot seven times, once in the heart.
The shooting deaths received very little national attention.
No one ever told you.
The federal government brought charges against the state patrolmen in the first federal trial of police officers for using excessive force at a campus protest. The state patrol officers' defense was that they felt they were in danger and protesters had shot at the officers first.
All nine defendants were acquitted although thirty-six witnesses stated that they did not hear gunfire coming from the protesters on the campus before the shooting and no students were found to be carrying guns.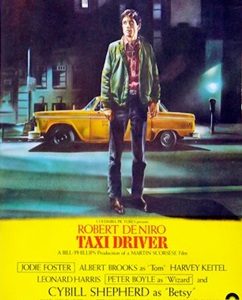 1976 – Taxi Driver, starring Robert De Niro, Jodie Foster, Cybill Shepherd, Harvey Keitel and Peter Boyle, premiered in U.S. theaters.
It was a critical and commercial success upon release and was nominated for four Academy Awards, including for Best Picture, Best Actor (for De Niro), Best Supporting Actress (for Foster), and Best Music, Original Score.
The film generated controversy upon release mostly because of its depiction of violence and casting of a 12-year old Foster as the child prostitute. It is regularly cited by critics, film directors, and audiences alike as one of the greatest films of all time.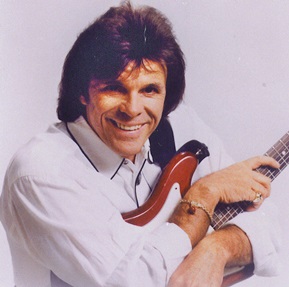 1990 – Singer/songwriter Del Shannon died of a self-inflicted gunshot wound. He was 55.
He recorded nine Top-10 singles, including one Runaway) that went to #1 on the Billboard Hot 100 in 1961. Alcoholism bogged down his career and his hit-making days were over by 1965.
Shannon's last performance was on Feb. 3, 1990. He played at a memorial concert for Buddy Holly, Ritchie Valens, and J. P. (Big Bopper) Richardson in Fargo, ND. The three rockers had perished in a plane crash on the same date in 1959.
Five nights later, mourning a failed marriage and suffering from severe depression for which he was taking Prozac, Del Shannon committed suicide.

In July 1990, the Traveling Wilburys recorded a cover version of Shannon's song as a tribute to him. It was released in 2007 as a bonus track on an expanded & remastered version of their Traveling Wilburys Vol. 3 album.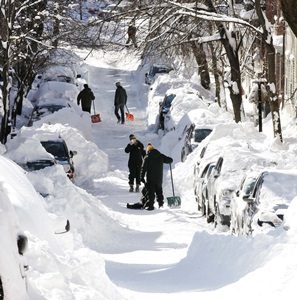 2013 – A blizzard disrupted transportation and left hundreds of thousands of people without electricity in the Northeastern United States and parts of Canada.
Hamden, CT recorded the highest snowfall from "Winter Storm Nemo" at 40 inches, while Milford, CT recorded 38 inches. Portland, ME set a record of 31.9 inches. Total snowfall in Boston reached 24.9 inches and New York City officially recorded 11.4 inches of snow at Central Park.
In addition to the significant snowfall totals, hurricane-force wind gusts were recorded, reaching 102 mph in Nova Scotia, 89 mph at Mount Desert Rock, ME, and 84 mph off the coast of Cuttyhunk, MA.
ON FEBRUARY 9…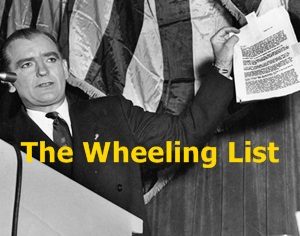 1950 – U.S. Senator Joseph McCarthy (R-Wisconsin) experienced a meteoric rise in national profile when he gave a Lincoln Day speech to the Republican Women's Club of Wheeling, West Virginia.
His words in the speech are a matter of some debate, as no audio recording was saved. However, it is generally agreed that he produced a piece of paper that he claimed contained a list of known Communists working for the State Department.
McCarthy is usually quoted to have said: "The State Department is infested with communists. I have here in my hand a list of 205 – a list of names that were made known to the Secretary of State as being members of the Communist Party and who nevertheless are still working and shaping policy in the State Department."
He continually revised both his charges and figures. In Salt Lake City, Utah, a few days later, he cited a figure of 57, and in the Senate on February 20, 1950, he claimed there were 81 "loyalty risks."
In response to McCarthy's charges, the Senate voted unanimously to investigate, and the Tydings Committee hearings were called. Throughout the hearings, McCarthy employed colorful rhetoric, but produced no substantial evidence, to support his accusations.
The Tydings Committee's final report, written by the Democratic majority, concluded that the individuals on McCarthy's list were neither Communists nor pro-communist, and said the State Department had an effective security program.
The report labeled McCarthy's charges a "fraud and a hoax", and said that the result of McCarthy's actions was to "confuse and divide the American people to a degree far beyond the hopes of the Communists themselves."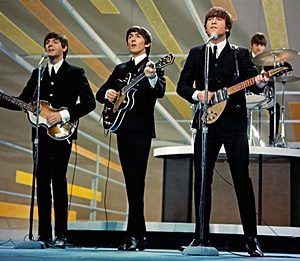 1964 – The Beatles performed on The Ed Sullivan Show.
The performance set a U.S. rating record (72.7%). In front of a studio audience of just 738 – although the program received a record-setting 50,000 requests for tickets to the show – the performance set broadcasting history by being beamed to 23,240,000 homes, reaching an estimated 73 million people.
Bloch Wasn't Impressed Factoid: The crowd (and a third of America) may have been going crazy when The Beatles performed, but Ray Bloch, the program's musical director, wasn't as impressed.
When asked for a comment about the performance by a reporter for The New York Times, he was blunt: "The only thing that's different is the hair, as far as I can see. I give them a year."
Elvis Factoid: Wasn't it nice that Elvis Presley kicked off The Beatles' American debut with a personal telegram?
Just before John, Paul, George and Ringo took the stage, Ed Sullivan announced that he had received a "very nice" telegram from The King, wishing the Fab Four "tremendous success."
The problem is Elvis had actually done no such thing. His manager, Colonel Tom Parker, was responsible for the note, and only sent it because he thought it would make Elvis look good.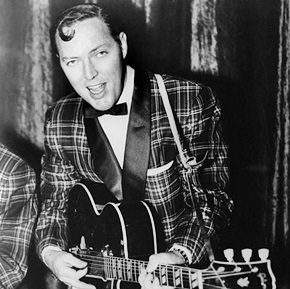 1981 – Rock and Roll pioneer Bill Haley died at the age of 55. His death certificate gave "natural causes, most likely a heart attack" as being the cause.
He is credited by many with first popularizing rock music music in the early 1950s with his group Bill Haley & His Comets and million-selling hits such as Rock Around The Clock, See You Later, Alligator, Shake, Rattle and Roll, and Skinny Minnie.
The Curse of Fame Factoid: Haley never looked the part of a rebel rocker and when Elvis Presley arrived, Haley was pushed to the side. Haley desperately wanted to get back to country music – his real love – but he was obliged to keep playing his hit songs over and over again in concert because that's what people wanted to hear.
When Haley died, it was after a long decline through alcoholism, three marriages, ten children, and years of cranking out the same old songs he had come to despise.
"When his popularity started to wane," his son, Bill Haley Jr. recalls, "I felt that was difficult for him to deal with, and my father didn't seem to have the ability to just drink a little bit.
"When he drank, he did violent things. There's one incident where he pulled a kitchen knife and held it up to my mother's throat, not really knowing who she was. That was not a characteristic of him, but that's just an indication of how his personality would change as he drank."
Hall of Fame Factoid: Haley was posthumously inducted into the Rock and Roll Hall of Fame in 1987. The Comets were separately inducted into the Hall of Fame as a group in 2012, after a rule change allowed the induction of backing groups.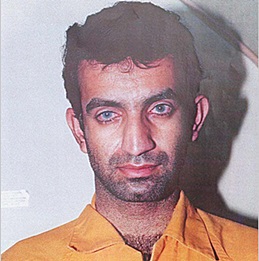 1995 – Ramzi Yousef, the mastermind of the 1993 World Trade Center bombing, was arrested in Islamabad, Pakistan.
Yousef was also a co-conspirator in the Bojinka plot in which terrorists planned to assassinate Pope John Paul II, blow up 11 airliners in flight from Asia to the United States (with the goal of killing approximately 4,000 passengers) and crash a plane into the headquarters of the CIA in Virginia.
After being extradited to the U.S., Yousef was tried, along with two co-conspirators and was found guilty of masterminding the 1993 bombing and for planning the Bojinka plot.
He received two life sentences plus 240 years and is serving his sentence at the high-security Supermax prison ADX Florence in Florence, Colorado.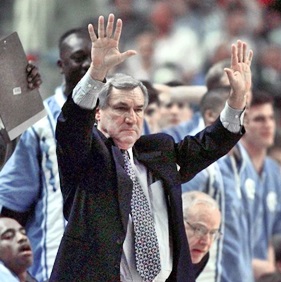 2015 – Dean Smith, head basketball coach at the University of North Carolina for 36 years, died at the age of 83 after a long illness in which he was suffering from dementia.
He recorded 879 victories during his storied coaching career and reached 11 Final Fours, won two National Championships, 13 Atlantic Coast Conference tournament titles, an NIT title, and coached the U.S. Olympic team to the gold medal in 1976.
I will begin a 2-week break next week, but I'll be back on February 24.
Compiled by Ray Lemire ©2020 RayLemire.com / Streamingoldies.com. All Rights Reserved.