41 shots and we'll take that ride
Across this bloody river to the other side
41 shots my boots caked in mud
We're baptized in these waters and in each other's blood
~Bruce Springsteen
'American Skin (41 Shots)'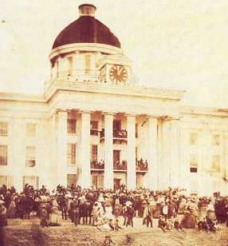 1861 – The Confederacy "opened for business" when the Provisional Confederate Congress convened in Montgomery, Alabama.
The first order of business was drafting a constitution. Using the U.S. Constitution as a model, a tentative document to govern the new nation was hammered out in four days. The president was limited to one six-year term.
Unlike the U.S. Constitution, the word "slave" was used and the institution protected in all states and any territories to be added later. Importation of slaves was prohibited, as this would alienate European nations and would detract from the profitable "internal slave trade" in the South.
Other components of the constitution were designed to enhance the power of the states – government money for internal improvements was banned and the president was given a line-item veto on appropriations bills.
The congress then turned its attention to selecting a president, with delegates settling on Jefferson Davis, a West Point graduate and former U.S. senator from Mississippi who had served as the U.S. secretary of war in the 1850s.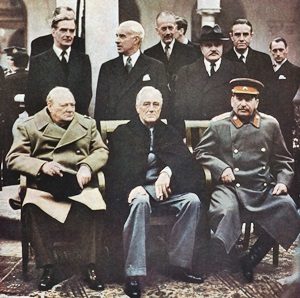 1945 – The Yalta Conference: Prime Minister Winston Churchill, President Franklin D. Roosevelt, and Soviet leader Joseph Stalin met in the Russian resort town in the Crimea to begin a week-long discussion on the Allied war effort against Germany and Japan – and to settle some nagging diplomatic issues.
While a number of important agreements were reached at the conference, tensions over European issues – particularly the fate of Poland – foreshadowed the crumbling of the Grand Alliance that had developed between the United States, Great Britain, and the Soviet Union during World War II and hinted at the Cold War to come.
The U.S. and Great Britain believed that the London-based noncommunist Polish government-in-exile was most representative of the Polish people.
The final agreement merely declared that a "more broadly based" government should be established in Poland. Free elections to determine Poland's future were called for "sometime" in the future.
Many U.S. officials, disgusted with the agreement (and with Roosevelt), believed it condemned Poland to a communist future.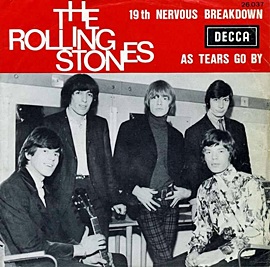 1966 – The Rolling Stones released 19th Nervous Breakdown / As Tears Go By in England.
The single, which was released in the U.S. a week later, reached #2 in the UK and U.S. charts, was notable for Bill Wyman's so-called "dive-bombing" bass line at the end.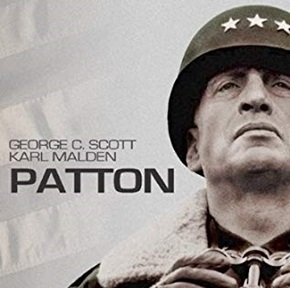 1970 – Patton, starring George C. Scott and Karl Malden, premiered.
Scott's performance won him an Academy Award for Best Actor at the 43rd Academy Awards. He refused to accept it, citing a dislike of the voting process and the concept of acting competitions. He was the first actor to do so.
The film won six additional Academy Awards: Best Picture, Best Director (Franklin J. Schaffner), Best Original Screenplay (Francis Ford Coppola & Edmund H. North), Best Film Editing, Best Sound, and Best Art Direction.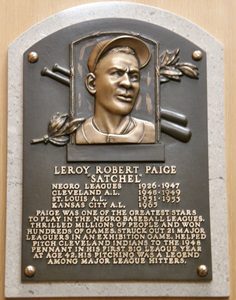 1971 – Baseball commissioner Bowie Kuhn announced that a separate wing of the Baseball Hall of Fame was being set aside for players in the Negro Leagues, which flourished before black players were admitted to the major leagues.
Satchel Paige was chosen as the first player to be honored.
However, in response to severe criticism of this "separate‐but‐equal" treatment, Kuhn and Paul Kirk, president of the Hall of Fame and museum at Cooperstown, N. Y., later said Paige and future Negro league inductees would be given full membership.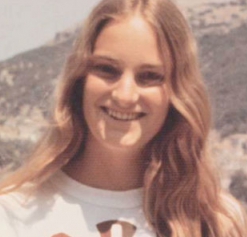 1974 – Patty Hearst, the 19-year-old daughter of newspaper publisher Randolph Hearst, was kidnapped from her apartment in Berkeley, CA by two black men and a white woman, all three of whom were armed.
Three days later, the Symbionese Liberation Army (SLA), a small U.S. leftist group, announced in a letter to a Berkeley radio station that it was holding Hearst as a "prisoner of war" and over the course of the next week demanded that the Hearst family donate over $2 million to needy families. That demand was met but Hearst was not freed.
In April, the situation changed dramatically when a surveillance camera took a photo of Hearst participating in an armed robbery of a San Francisco bank, and she was also spotted during a robbery of a Los Angeles store. She later declared, in a tape sent to the authorities, that she had joined the SLA of her own free will.
On September 18, 1975, after crisscrossing the country with her captors – or conspirators – for more than a year, Hearst, or "Tania" as she called herself, was captured in a San Francisco apartment and arrested for armed robbery.
Despite her claim that she had been brainwashed by the SLA, she was convicted on March 20, 1976, and sentenced to seven years in prison. She served 21 months before her sentence was commuted by President Jimmy Carter.
She was pardoned by President Bill Clinton in January 2001.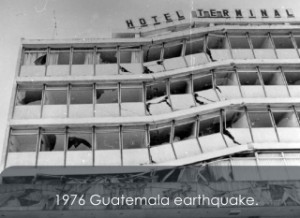 1976 – A 7.5-magnitude earthquake leveled much of Guatemala City, killing 23,000 people and leaving one million others homeless.
It was 3:04 a.m. when the first large tremor, centered 120 miles northwest of Guatemala City, struck. The quake was the result of a collision between the Caribbean and North American plates on the Motagua Fault. In a matter of minutes, about one third of the city was destroyed.

1977 – Fleetwood Mac released the Rumours album.
Four songs – Go Your Own Way, Dreams, Don't Stop, and You Make Loving Fun – were released as singles, and all of them reached the Billboard Top 10.
Rumours won Album of the Year at the 20th Grammy Awards, and has sold over 40 million copies worldwide, making it one of the best-selling albums of all time.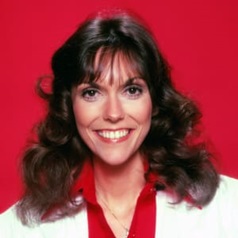 1983 – Karen Carpenter of The Carpenters died of heart failure as a result of anorexia nervosa. She was 32.
Together with her brother Richard, she had three #1 singles on the Billboard Hot 100: (They Long To Be) Close To You, Top Of The World, and Please Mr. Postman, and five more that peaked at #2: Rainy Days and Mondays, We've Only Just Begun, Superstar, Hurting Each Other and Yesterday, Once More.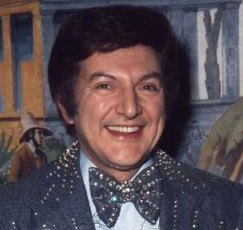 1987 – Wladziu Valentino Liberace, pianist and entertainer who embraced a lifestyle of flamboyant excess both on and off stage, died at the age of 67.
The original cause of death was attributed variously to anemia, emphysema, and heart disease, the latter of which was attested to by Liberace's personal physician, Dr. Ronald Daniels.
Against the wishes of his estate, the Riverside County coroner ordered an official autopsy and determined that Liberace had died of "pneumonia due to complications from HIV."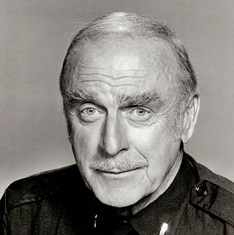 1992 – Actor John Dehner died from complications of emphysema and diabetes. He was 76.
He played roles in radio, television, and film, often playing a villain. Between 1940 and 1989, he appeared in over 260 films and television series, most notably Gunsmoke, The Rifleman, Hogan's Heroes, and Twilight Zone.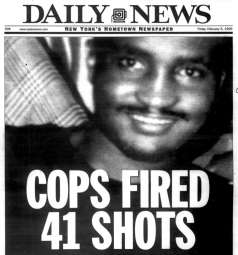 1999 – Unarmed West African immigrant Amadou Diallo was shot and killed by four New York City Police Department plain-clothed officers on an unrelated stake-out, inflaming race relations in the city.
Observing that Diallo matched the description of a since-captured well-armed serial rapist involved in the rape or attempted rape of 29 victims, they approached him, and identified themselves as NYPD officers – loudly they would later claim.
Diallo ran up the outside steps toward his apartment house doorway, ignoring their orders to stop and "show his hands". The porch light bulb was out and Diallo was backlit by the inside vestibule light, showing only a silhouette.
When he reached into his jacket and withdrew his wallet. Officer Sean Carroll, seeing the man holding a small square object, yelled "Gun!" to alert his colleagues. Mistakenly believing Diallo had aimed a gun at them at close range, the officers opened fire.
During the shooting, lead officer Edward McMellon tripped backward off the front stairs, causing the other officers to believe he had been shot. The four officers fired 41 shots, more than half of which went astray as Diallo was hit 19 times.
In 2000, the four officers involved in the shooting – Carroll, McMellon, Kenneth Boss and Richard Murphy – were acquitted on all charges of second-degree murder and reckless endangerment.
Diallo's parents filed a $61 million ($20 million plus $1 million for each shot fired) lawsuit against the city and the officers, charging gross negligence, wrongful death, racial profiling, and other violations of Diallo's civil rights.
In March 2004, they accepted a $3 million settlement.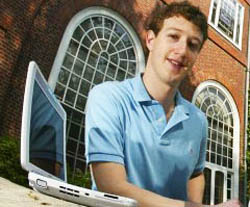 2004 – Facebook, an online social networking service, was launched by Mark Zuckerberg with his Harvard College roommates and fellow students.
The founders had initially limited the website's membership to Harvard students, but later expanded it to colleges in the Boston area, the Ivy League, and Stanford University.
Today, it has over 2.5 Billion monthly active users, and at any given time, more than a few million of those users swear they have had enough … I know, because I'm one of the more than a few million.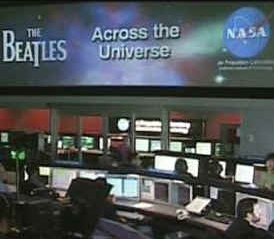 2008 – For the first time ever, NASA beamed a song – The Beatles' Across The Universe – directly into deep space at 7 p.m. EST.
The transmission over NASA's Deep Space Network was aimed at the North Star – Polaris – 431 light years from Earth, and was beamed to commemorate the 40th anniversary of the day The Beatles recorded the song, as well as the 50th anniversary of NASA's founding.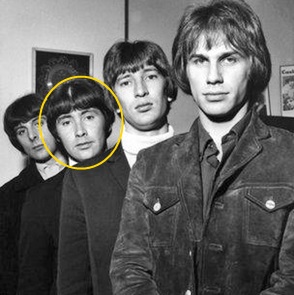 2013 – Reg Presley, lead singer with The Trolls (Wild Thing, Love Is All Around) died of cancer at the age of 71.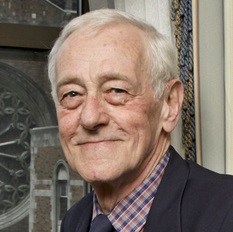 2018 – Actor John Mahoney died of complications from cancer. He was 77.
Mahoney won Broadway's Tony Award for Best Featured Actor in a Play for his performance in The House of Blue Leaves in 1986.
The following year, he made his first major film appearance in Tin Men, and went on to have prominent roles in a number of acclaimed films throughout the late 1980s and 1990s, including Moonstruck, Eight Men Out, In The Line of Fire, The American President, and Primal Fear.
But he will be best remembered for his role as Martin Crane in television's Frasier from its debut in 1993 until the final episode in 2004.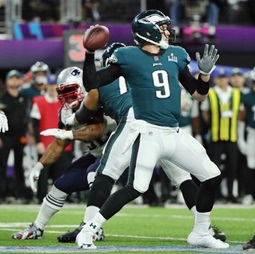 2018 – At Super Bowl LII, the Philadelphia Eagles defeated the New England Patriots, 41-33.
Philadelphia Quarterback Nick Foles was named the game's MVP.
Compiled by Ray Lemire ©2020 RayLemire.com / Streamingoldies.com. All Rights Reserved.