"I am here to face you Larry, so you can see I have regained my strength — that I am no longer a victim, I am a survivor."
~Aly Raisman
"He's going to sit in jail for the rest of his life. We, on the other hand, are going to move forward."
~Gwen Anderson
I came to the stand as a victim, and I leave as a victor."
~Stephanie Robinson
You have pissed off the wrong army of women."
~Lindsey Lemke
Victim Impact Statements
Larry Nassar Sentencing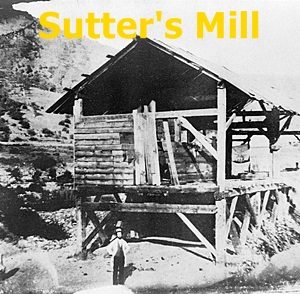 1848 – James W. Marshall found gold at Sutter's Mill in Coloma (near Sacramento), California.
Marshall, a foreman working for Sacramento pioneer John Sutter, found flakes of gold in the American River at the base of the Sierra Nevada Mountains near a lumber mill Marshall was building for Sutter.
Marshall brought what he found to John Sutter, and the two privately tested the metal. After the tests showed that it was gold, Sutter expressed dismay: he wanted to keep the news quiet because he feared what would happen to his plans for an agricultural empire if there were a mass search for gold.
His fears were realized.
The news of gold brought approximately 300,000 people to California from the rest of the United States and abroad. The Gold Rush had severe effects on Native Californians and resulted in a precipitous population decline from disease, genocide and starvation.
Whole indigenous societies were attacked and pushed off their lands by the gold-seekers, called "forty-niners" (referring to 1849, the peak year for Gold Rush immigration).
However, on the positive side, the sudden influx of gold into the money supply reinvigorated the American economy, and the sudden population increase allowed California to go rapidly to statehood.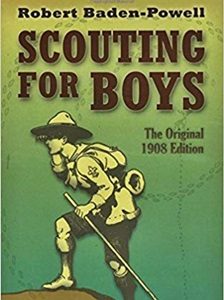 1908 – Lieutenant General Robert Baden-Powell published Scouting For Boys as a manual for self-instruction in outdoor skills and self-improvement. The book becomes the inspiration for the Scout Movement.

1935 – Krueger's Finest Beer and Krueger's Cream Ale was first sold on this date by American company Krueger Brewing Co. They were America's first canned beers.
Compared to glass, the cans were lightweight, cheap, and easy to stack and ship. Unlike bottles, you didn't have to pay a deposit and then return the cans for a refund.
By summer Krueger was buying 180,000 cans a day from American Can Company, and other breweries decided to follow.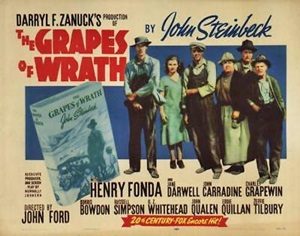 1940 – The Grapes of Wrath, based on John Steinbeck's novel of the same name, and directed by John Ford, premiered.
The film – widely considered as one of the greatest American films of all time – starred Henry Fonda and Jane Darwell. It received seven Academy Award nominations, winning two; Best Director (Ford) and Best Supporting Actress (Darwell).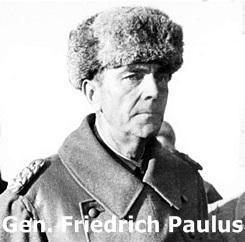 1943 – Adolf Hitler ordered German troops at Stalingrad to fight to the death.
Winter had set in and German troops under the command of Gen. Friedrich Paulus had run out of food, ammunition and medical supplies.
Paulus said he had "18,000 wounded without the slightest aid of bandages and medicine," and requested that he be allowed "immediate permission to surrender in order to save lives of remaining troops."
Hitler rejected the request on a point of honor. He telegraphed the 6th Army, claiming that it had made a historic contribution to the greatest struggle in German history and that it should stand fast "to the last soldier and the last bullet."
The 6th Army managed to hold out until February, at which point Paulus had no choice but to surrender. The German death toll stood at half a million by the end of the battle, with another 91,000 troops taken prisoner.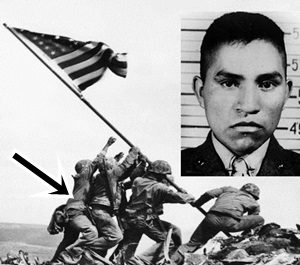 1955 – Ira Hayes, a Native American and a United States Marine who was one of the six flag raisers immortalized in the iconic photograph of the flag raising on Iwo Jima during World War II, died at the age of 32.
Hayes was never comfortable with his fame, and after his service in the Marine Corps, he descended into alcoholism. He died of exposure to cold and alcohol poisoning after a night of drinking.
He was buried with full military honors at Arlington National Cemetery on February 2, 1955.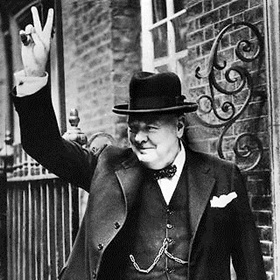 1965 – Sir Winston Churchill died nine days after suffering a severe stroke. He was 90.
Churchill was a British politician, army officer, and writer, who was Prime Minister of the United Kingdom from 1940 to 1945 and again from 1951 to 1955.
Although he made many enemies in the world of British politics throughout his career, Churchill's reputation among the general British public remains high. He was voted number one in a 2012 BBC poll of the 100 Greatest Britons of all time.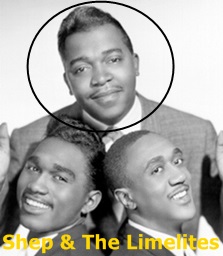 1970 – James Sheppard, lead singer with The Heartbeats (A Thousand Miles Away) and Shep & The Limelites (Daddy's Home), was found beaten, robbed and shot to death in his car on the Long Island Expressway. He was 34.
His death was never solved.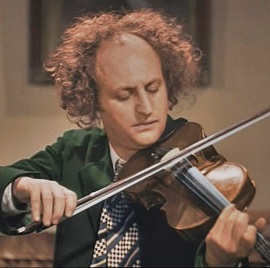 1975 – Larry Fine, curly-haired star of the legendary comedy team The Three Stooges, died after a series of strokes. He was 72.
The violin was not a gag prop for Fine. He was an extremely gifted violinist.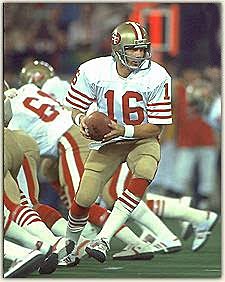 1982 – At Super Bowl XVI, the San Francisco 49ers beat the Cincinnati Bengals, 26-21.
Joe Montana, San Francisco QB, was named MVP.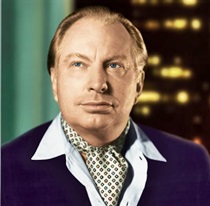 1986 – L. Ron Hubbard, author (Dianetics: The Modern Science of Mental Health) and the founder of the Church of Scientology, died at the age of 74, one week after suffering a stroke.
Though many of Hubbard's autobiographical statements have been found to be fictitious, the Church rejects any suggestion that its account of Hubbard's life is not historical fact.
His critics, on the other hand, characterized Hubbard as a mentally unstable and chronic liar.
His body was cremated and the ashes were scattered at sea. Scientology leaders announced that his body had become an impediment to his work and that he had decided to "drop his body" to continue his research on another planet, having "learned how to do it without a body."
Idle Thought: Yeah, whatever.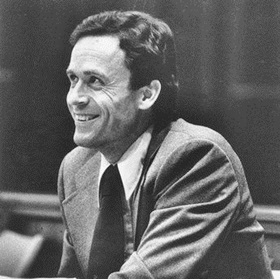 1989 – Ted Bundy was executed in the electric chair at Florida State Prison. He was 42 years old.
Technically, he died for the 1978 murder of 12-year-old Kimberly Leach of Lake City, Florida, but was also convicted of two other Florida murders, and blamed for dozens more in Washington, Oregon, Colorado and Utah.
Shortly before his execution and after more than a decade of denials, he confessed to 30 homicides that he committed in seven states between 1974 and 1978. The true number of victims is unknown and possibly higher.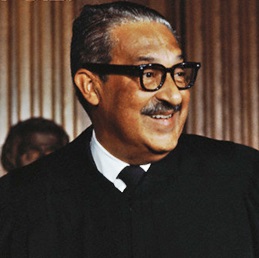 1993 – Thurgood Marshall, the first African-American Associate Justice of the Supreme Court of the United States, died of heart failure at the age of 84.
Marshall was nominated to the Supreme Court by President Lyndon Johnson, and served until his retirement in 1991.
After he lay in repose in the Great Hall of the United States Supreme Court Building, he was buried in Arlington National Cemetery.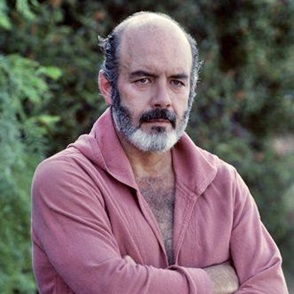 2010 – Actor Pernell Roberts died of pancreatic cancer at the age of 81.
He was best known for his roles as Ben Cartwright's eldest son Adam Cartwright on the television series Bonanza from 1959 to 1965, and as chief surgeon Dr. John McIntyre, the title character on Trapper John, M.D. from 1979 to 1986.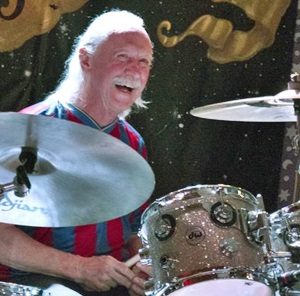 2017 – Butch Trucks, drummer and founding member of The Allman Brothers Band, died at the age of 69 from a self-inflicted gunshot wound. He was reportedly depressed over financial difficulties.
Trucks was one of two original drummers, along with Jai Johanny "Jaimoe" Johanson, who helped formed the rhythms and the drive for The Allman Brothers.
Formed in 1969 and led by Duane and Gregg Allman, the group helped define the Southern rock sound that incorporated blues, rock, country and jazz.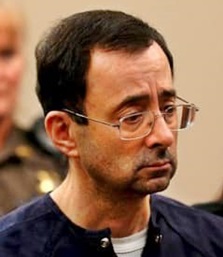 2018 – Larry Nassar, the former Michigan State University and Team USA Gymnastics doctor, was sentenced to 40 to 175 years in prison for multiple sex crimes, capping an extraordinary seven-day hearing that drew more than 150 young women to publicly confront him and speak of their abuse.
Two months earlier, he had pleaded guilty to sexually abusing seven girls and had already been sentenced to 60 years in federal prison for child pornography convictions.
Judge Rosemarie Aquilina, who had opened her courtroom to the young women, including several prominent Olympic athletes, delivered a blistering condemnation of Nassar, and bluntly made clear that he was likely to die in prison.
"I just signed your death warrant."
Note: I no longer work on weekends, but if events of a significant nature took place, I add them to Friday's columns. Here is your "bonus" look at the events of January 25 and 26.
JANUARY 25…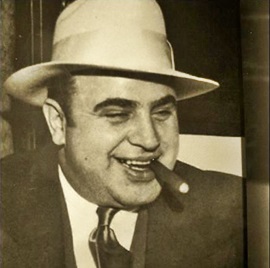 1947 – Al Capone, who attained fame during the Prohibition era as the co-founder and boss of the "Chicago Outfit," died at the age of 48 from cardiac arrest in his Palm Island, Florida home.
The man responsible for ordering over 30 murders of gang rivals in his heyday had – according to two independent psychiatric evaluations – the mental capability of a 12-year-old child due to paralytic dementia, a severe neuropsychiatric disorder caused by late-stage syphilis.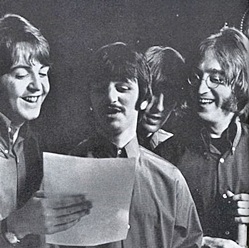 1968 – The Beatles filmed their Yellow Submarine appearance, which was used at the end of the movie.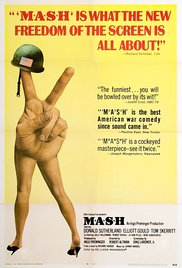 1970 – M*A*S*H, directed by Robert Altman and starring Donald Sutherland, Elliott Gould, Tom Skerritt, Sally Kellerman and Robert Duvall, premiered.
The film was an overwhelming financial success. Filmed on a budget of $3.1 million, it returned over $82 million at the box office.
It was nominated for five Academy Awards, including Best Picture, Best Director, Best Supporting Actress for Sally Kellerman, Best Film Editing, and won an Oscar for Ring Lardner's screenplay.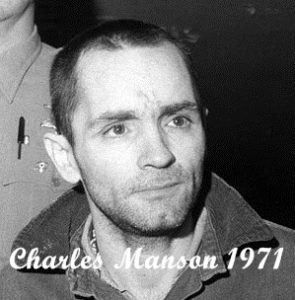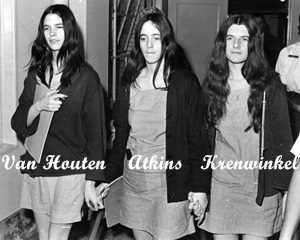 1971 – Cult leader Charles Manson was convicted, along with followers Susan Atkins, Leslie Van Houten, and Patricia Krenwinkel, of the brutal 1969 murders of actress Sharon Tate and six others.
Manson believed in what he called "Helter Skelter", a term he took from the song of the same name by the Beatles. Manson believed Helter Skelter to be an impending apocalyptic race war, which he described in his own version of the lyrics to the Beatles' song.
He believed the murders would help precipitate that war. From the beginning of his notoriety, a pop culture arose around him in which he ultimately became an emblem of insanity, violence and the macabre.
On March 29 all four were sentenced to death. The trial of another defendant, Charles "Tex" Watson, was delayed by extradition proceedings, but he was likewise found guilty and sentenced to death.
In 1972, the California Supreme Court abolished the death penalty in California, and Manson and his followers' death sentences were reduced to life imprisonment.
Leslie Van Houten, Patricia Krenwinkel and Tex Watson remain incarcerated.
Susan Atkins died in prison on September 24, 2009.
Charles Manson died in prison on November 19, 2017.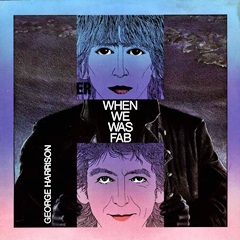 1988 – George Harrison released his When We Was Fab single.
The lyrics served as a nostalgic reflection by Harrison on the days of Beatlemania during the 1960s, when the Beatles were first referred to as "the Fab Four".
The song referenced the psychedelic sound that the Beatles had helped popularize in 1967, through its use of sitar, cello, and backwards-relayed effects.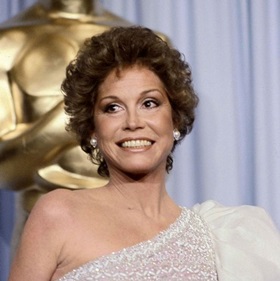 2017 – Actress Mary Tyler Moore died from cardiopulmonary arrest due to pneumonia. She was 80.
Although she won an Academy Award nomination for Best Actress for her role in Ordinary People, she was best known for her roles in the television sitcoms The Dick Van Dyke Show (1961–1966) and The Mary Tyler Moore Show (1970–1977).
JANUARY 26…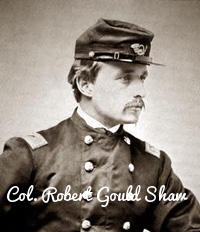 1863 – John Albion Andrew, Governor of Massachusetts, received permission from the Secretary of War to raise a militia organization for men of African descent.
The 54th Regiment Massachusetts Volunteer Infantry, commanded by Col. Robert Gould Shaw, gained national recognition on July 18, 1863, when, as depicted in the 1989 Academy Award-winning film Glory, they spearheaded an assault on Fort Wagner near Charleston, South Carolina.
272 of the 600 men who charged Fort Wagner were "killed, wounded or captured."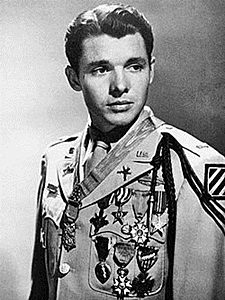 1945 – Gather around, children. I'm going to tell you a long story about a very brave man.
2nd Lieutenant Audie Murphy and 40 U.S. troops sat shivering in a frigid, snow-covered clearing near the Alsatian town of Holtzwihr when the winter stillness was suddenly broken by the thunderclap of an enemy artillery barrage. In the distance, some 250 German troops and six tanks emerged from the woods.
As he watched the Germans line up for an attack, Murphy knew that his men stood no chance against so large a force, so he instructed most of them to withdraw to pre-prepared defensive positions along a nearby tree line.
As they ran for cover, he stayed behind and used his field telephone to call in an artillery strike. He had just enough time to radio in his coordinates before German tank fire erupted around him, but he held his ground and continued calling in the Allied artillery.
In seconds, a curtain of friendly fire rained down between him and the advancing German infantry, pitting the open field with craters and shrouding everything in a haze of smoke. After emptying his M-1 carbine at the enemy, Murphy grabbed his field telephone and took cover atop a burning tank destroyer.
Murphy saw that its .50-caliber machine gun turret was still operational. He quickly seized the gun and sprayed a steady fire against the German troops nearest his position. He continued firing burst after burst, mowing down Nazi troopers by the dozen and keeping the tanks at bay.
All the while, he remained on the phone, directing artillery fire ever closer to his own position and dealing catastrophic damage to the advancing infantry.
Despite the hail of Allied artillery shells, fresh waves of German infantrymen continued inching toward Murphy's position. One squad tried to make a flanking maneuver on his right side, only to be cut down in a hail of pinpoint fire from his .50-caliber gun.
As Murphy continued his one-man attack, German gunners riddled his smoldering tank destroyer with small arms and tank fire. One blast nearly threw him from the vehicle and sent razor sharp shrapnel flying into his leg, but he took no account of the wound and kept fighting. It was only when Murphy ran out of ammunition that he finally withdrew.
Dazed and bloodied, he jumped from the still-burning tank destroyer and limped to his men. Murphy had personally killed or wounded 50 enemy troops and directed artillery against dozens more. Even after reaching safety, he refused to be evacuated from the field and instead rallied his men in a counterattack that drove the Germans back into the woods.
Audie Murphy was hailed a national hero and awarded the Medal of Honor for his jaw dropping exploits at Holtzwihr, yet when he died in a plane crash in 1971, the "national hero" was only given a combined total of 1 minute and 30 seconds of news time by the major television news networks.
His gravesite at Arlington National Cemetery is the second most visited gravesite on that hallowed ground, second only to the grave of President John F. Kennedy.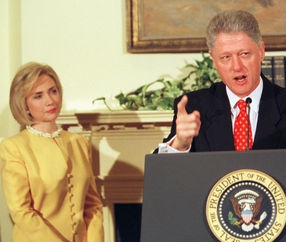 1998 – President Bill Clinton, standing with his wife, spoke at a White House press conference, and issued a forceful denial of a relationship with Monica Lewinsky:
"Now, I have to go back to work on my State of the Union speech. And I worked on it until pretty late last night. But I want to say one thing to the American people. I want you to listen to me. I'm going to say this again: I did not have sexual relations with that woman, Miss Lewinsky. I never told anybody to lie, not a single time; never. These allegations are false. And I need to go back to work for the American people."
Seven months later, he admitted he had been involved in a relationship with her.
Compiled by Ray Lemire ©2020 RayLemire.com / Streamingoldies.com. All Rights Reserved.