"What experience and history teach is this – that people and governments never have learned anything from history or acted on the principles deduced from it."
~G.W.F. Hegel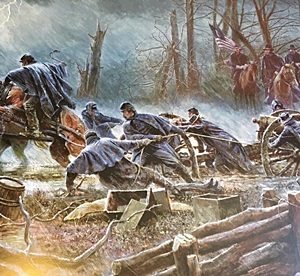 1863 – Union General Ambrose Burnside's "Mud March" ended in disaster.
The Union army was still reeling from the disastrous Battle of Fredericksburg, Virginia, on December 13, 1862 when Burnside sought to raise morale by swinging around Robert E. Lee's left flank and draw the Confederates away from their defenses of Richmond, VA and into the open.
January had been a dry month to that point, but as soon as the Federals began to move, a drizzle turned into a downpour that lasted for four days.
Logistical problems delayed the laying of a pontoon bridge across the Rappahannock River, and a huge traffic jam snarled the army's progress. The roads became a quagmire and conflicting orders caused two corps to march across each other's paths. Horses, wagons, and cannons were stuck in mud, and the element of surprise was lost.
Burnside tried to lift spirits by issuing liquor to the soldiers on January 22, but this only compounded the problems. Drunken troops began brawling, and entire regiments fought one another. The operation was a complete fiasco, and Burnside gave up his attempt to, in his words, "strike a great and mortal blow to the rebellion."
The campaign was so disastrous that Burnside was removed as commander of the army on January 25.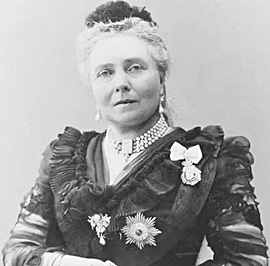 1901 – Queen Victoria died at the age of 81 after 63 years on the British throne.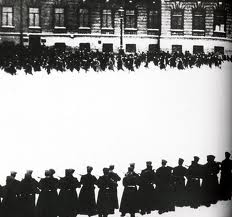 1905 – In Russia, the revolution of 1905 began when czarist troops opened fire on a peaceful group of workers marching to the Winter Palace in St. Petersburg to petition their grievances to Czar Nicholas II.
Some 500 protestors were massacred on "Bloody Sunday", setting off months of protest and disorder throughout Russia.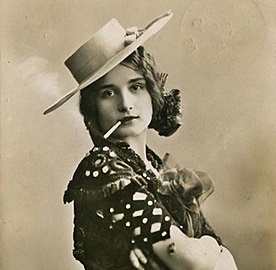 1908 – Katie Mulcahey was arrested for lighting a cigarette, violating the 1-day old "Sullivan Ordinance" banning women from smoking in public.
Appearing before a judge she stated "I've got as much right to smoke as you have. I never heard of this new law, and I don't want to hear about it. No man shall dictate to me."
Mulcahey was fined $5 for her offense, but she flatly refused to pay it. Lawyers reviewed the wording of Sullivan's Law and observed that it did not mention a fine or punishment for public smoking. Katie was released the next day.
Two weeks later, the mayor of New York City, George B. McClellan, Jr., vetoed the law and it was stricken from the books.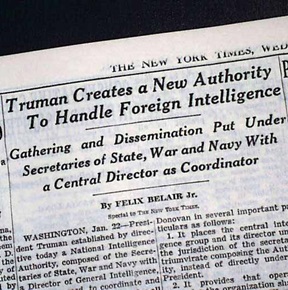 1946 – The National Intelligence Authority, which later became the Central Intelligence Agency, was established by President Harry Truman.

1950 – Actor Alan Hale, Sr. died of a liver ailment and viral infection. He was 57.
He co-starred in The Adventures of Robin Hood, The Private Lives Of Elizabeth And Essex, Stella Dallas, Santa Fe Trail, and They Drive By Night.
Inventor Factoid: Hale also had success as an inventor. Among his innovations were a sliding theater chair (to allow spectators to slide back to admit newcomers rather than standing), the hand fire extinguisher, and greaseless potato chips.
Father and Son Factoid: He was the father of Alan Hale, Jr., the "skipper" on Gilligan's Island.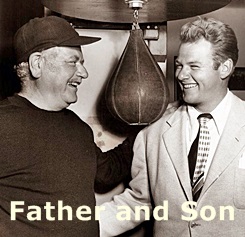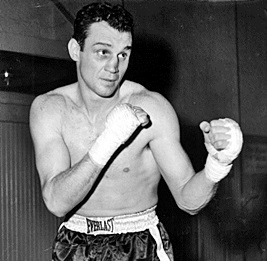 1960 – In a shocking upset, Paul Pender, a Boston fireman, defeated Sugar Ray Robinson, one of the greatest fighters of all time (175 wins, 108 by knockout), for the middleweight boxing title.
Six months later, he defeated Robinson again.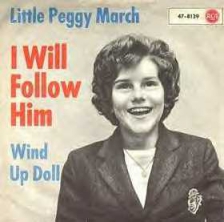 1963 – 14-year old 'Little' Peggy March released I Will Follow Him / Wind Up Doll.
The single spent 14 weeks on the Billboard Hot 100, reaching #1 in April 1963. That made her the youngest solo female singer to ever hit the top of the Hot 100 chart, a record she holds to this day.
Sleazy Manager Factoid: March's success came with financial trouble. She was a minor and the Coogan Law prevented her parents from managing her money. The responsibility was given to her manager, Russell Smith.
By all rights, royalties from the million-selling single and the album that it came from should have created a large nest egg for March and launched her adult singing career.
It didn't work out that way.
When she turned 18, March severed ties to Smith and asked for an accounting of her funds. She discovered that she only had $500. The rest had been squandered by Smith.
Oh, and she also had a judgment decree for $12,000 lodged against her by a Pennsylvania Chevrolet dealership. It turned out to be a loan made to her manager that she knew nothing about.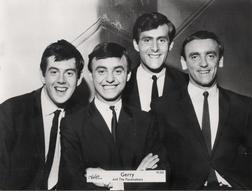 1963 – Gerry & The Pacemakers recorded How Do You Do It.
The song had originally been recorded by the Beatles but they were intent on releasing their own composition ('Love Me Do').
Producer George Martin gave it to the Pacemakers. Their version, released in March 1963, topped the UK singles chart for three weeks.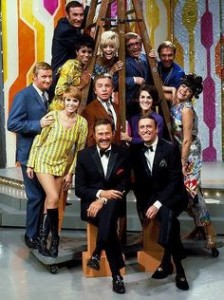 1968 – Rowan & Martin's Laugh-In premiered, beginning a five-year run on NBC.
Out of a cast of 40, the only four to remain from the show's inception to its finale were hosts Dan Rowan and Dick Martin, announcer Gary Owens, and comedienne Ruth Buzzi.
During the September 16, 1968, episode, Richard Nixon, running for president, appeared for a few seconds with a disbelieving vocal inflection, asking "Sock it to me?"
An invitation was extended to Nixon's opponent, Vice-President Hubert Humphrey, but he declined. Humphrey later said that not doing it may have cost him the election.
"Nixon said for the rest of his life that appearing on Laugh-In is what got him elected. And I believe that. And I've had to live with that."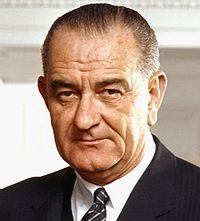 1973 – Lyndon B. Johnson, the 36th President of the United States – a position he assumed after the assassination of President John F. Kennedy – died of a massive heart attack at the age of 64.
Johnson, who completed Kennedy's term and was elected President in his own right in the 1964 election, was one of four people who served in both offices (Vice President and President) of the executive branch as well as both houses of Congress.
The others were John Tyler, Andrew Johnson and Richard Nixon.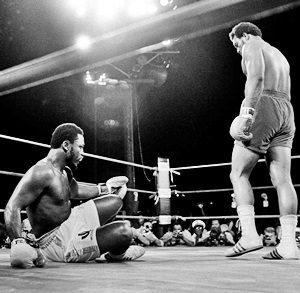 1973 – In a bout for the world heavyweight boxing championship in Kingston, Jamaica, challenger George Foreman knocked down champion Joe Frazier six times in the first two rounds before the fight was stopped by referee Arthur Mercante.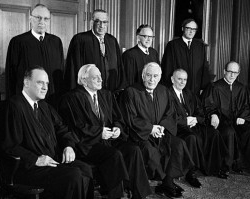 1973 – In a historic decision, the U.S. Supreme Court ruled in Roe v. Wade that women, as part of their constitutional right to privacy, could terminate a pregnancy during its first two trimesters.
Only during the last trimester, when the fetus can survive outside the womb, would states be permitted to regulate abortion of a healthy pregnancy.
The controversial ruling, essentially reversing a century of anti-abortion legislation in the United States, was the result of a call by many American women for control over their own reproductive processes.
Although defended by the Supreme Court on several occasions, the legalization of abortion became a divisive and intensely emotional public issue.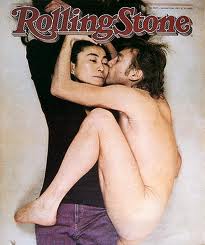 1981 – Rolling Stone magazine published the John Lennon tribute edition. The cover featured Lennon naked and clinging to his wife, Yoko Ono. The photo was taken on December 8, 1980, just hours before he was murdered.
Photographer Annie Leibovitz said the original concept for the cover was for both to appear nude, designed to mark the release of their album Double Fantasy. Lennon was game, shedding his clothes quickly, but Ono felt uncomfortable.
Leibovitz recalled being, "kinda disappointed, and I said, 'Just leave everything on.' We took one Polaroid, and the three of us knew it was profound right away."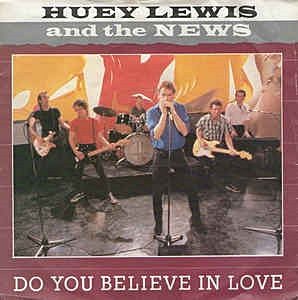 1982 – Huey Lewis and The News released Do You Believe In Love.
The song, written by Robert "Mutt" Lange – who later produced hit albums for Def Leppard, Bryan Adams, and then-wife Shania Twain – became the first top-ten hit for the band, peaking at #7 in May 1982.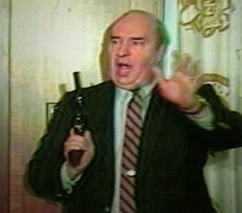 1987 – Robert Budd Dwyer, Treasurer of the State of Pennsylvania, called a news conference in the Pennsylvania state capital of Harrisburg where he killed himself in front of the gathered reporters with a .357 Magnum revolver.
In 1986, Dwyer was convicted of receiving a bribe from a California firm. Throughout his trial and after his conviction, he maintained that he was innocent of the charge and that he had been framed. Dwyer was scheduled to be sentenced on those charges on January 23.
The prosecution's primary witness, William T. Smith, whose testimony was largely used to obtain Dwyer's conviction, later admitted in an interview that he (Smith) had lied under oath about Dwyer taking the bribe in order to receive a reduced sentence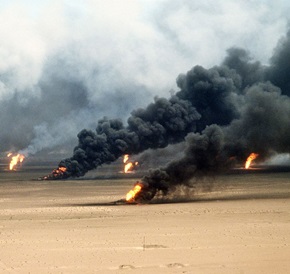 1991 – Iraqi forces destroyed more than seven hundred oil wells in Kuwait, spilling sixty million barrels of oil.
Ten million more barrels of oil were released into the Gulf, costing more than $700 million to clean up.
During the nine months that the wells burned, average air temperatures fell by 10 degrees as a result of reduced light from the sun. The costs of environmental damage were estimated at $40 billion.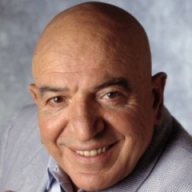 1994 – Actor Telly Savalas died of complications of bladder and prostate cancer. He was 72.
He appeared in Birdman Of Alcatraz, Kelly's Heroes, On Her Majesty's Secret Service, The Dirty Dozen, and of course, starred in the television series Kojak.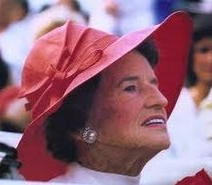 1995 – Rose Fitzgerald Kennedy, the wife of former Ambassador Joseph Kennedy, and the mother of President John F. Kennedy and Senators Robert Kennedy and Ted Kennedy, died from complications from pneumonia at the age of 104.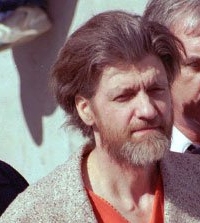 1998 – Theodore Kaczynski pleaded guilty in Sacramento, Calif., to being the "Unabomber" in return for a sentence of life in prison without parole.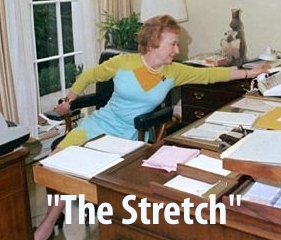 2005 – Rose Mary Woods, who was Richard Nixon's secretary from his days in Congress in 1951, through the end of his political career, died of natural causes at the age of 87.
Woods claimed responsibility in a 1974 grand jury testimony for inadvertently erasing up to five minutes of an 18 ½ minute gap in a June 20, 1972, audio tape. She was working on a conversation between Nixon and his chief of staff, H.R. Haldeman that might have shed light on whether Nixon knew about the Watergate break-in three days earlier.
Her demonstration of how the erasure might have occurred – which depended upon her stretching to simultaneously press controls several feet apart (what the press dubbed the "Rose Mary Stretch") – was met with skepticism from those who believed the erasures, from whatever source, to be deliberate.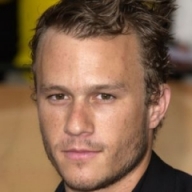 2008 – Actor Heath Ledger died as a result of "accidental acute intoxication by the combined effects oxycodone, hydrocodone, diazepam, temazepam, alprazolam and doxylamine."
He starred in The Patriot, Monster's Ball, Brokeback Mountain, I'm Not There and The Dark Knight.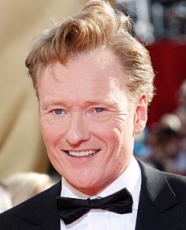 2010 – Conan O'Brien ended his brief tenure as host of The Tonight Show after accepting a $45 million buyout from NBC to leave the show after only seven months.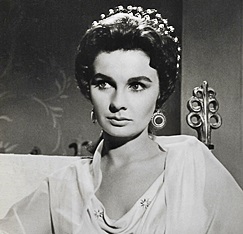 2010 – Actress Jean Simmons died from lung cancer at the age of 80.
She was nominated for the Academy Award for Best Supporting Actress for Hamlet and nominated for Best Actress for The Happy Ending.
She also starred in Spartacus, Elmer Gantry, The Robe, Guys and Dolls, Young Bess and The Big Country.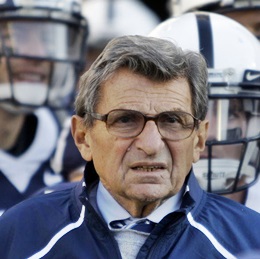 2012 – Joe Paterno, the head coach of the Penn State football team from 1966 to 2011, died of lung cancer at the age of 85.
Paterno won more games than anyone in major college football history but was fired in 2011 amidst the Jerry Sandusky child sex abuse scandal that scarred Paterno's reputation for winning with integrity.
Paterno built his program on the credo "Success with Honor," and he found both. The man known as "JoePa" won 409 games and took the Nittany Lions to 37 bowl games and two national championships. More than 250 of the players he coached went on to play in the NFL.
Compiled by Ray Lemire ©2020 RayLemire.com / Streamingoldies.com. All Rights Reserved.