"[The ACLU] always wants to get in on the act. I don't think they have ever really done anything effective in their lives. I would like them all – including that group of reverends and rabbis from Salt Lake City – to butt out. This is my life and this is my death. It's been sanctioned by the courts that I die and I accept that."
~Gary Gilmore
Utah Board of Pardons hearing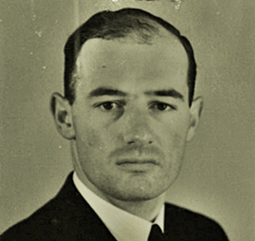 1945 – Swedish diplomat Raoul Wallenberg, credited with saving thousands of Jews during the Holocaust, was taken into Soviet custody in Budapest, Hungary on suspicion of espionage.
He was later reported to have died on July 17, 1947 while imprisoned by the KGB secret police in Moscow.
The motives behind Wallenberg's arrest and imprisonment by the Soviet government, along with questions surrounding the circumstances of his death and his ties to U.S. intelligence, remain mysterious and are the subject of continued speculation.

1950 – The Great Brinks Robbery: Eleven thieves stole $2.75 million ($29.5 million today) from an armored car company's offices in Boston.
On January 11th 1956 – just six days before the statute of limitations was to expire – all 11 men were indicted and arrested for the Brinks Job.
One of the men received a 4-year sentence and was released in 1960. Two more died before their trial. Eight of the gang's members received maximum sentences of life imprisonment. All were paroled by 1971.
Only $58,000 of the $2.75 million was recovered.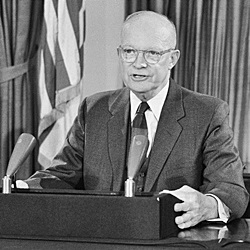 1961 – President Dwight D. Eisenhower delivered a televised farewell address to the nation three days before leaving office.
He warned against the accumulation of power by the "military–industrial complex" as well as the dangers of massive spending, especially deficit spending.
"A vital element in keeping the peace is our military establishment. Our arms must be mighty, ready for instant action, so that no potential aggressor may be tempted to risk his own destruction… Yet we must not fail to comprehend its grave implications. Our toil, resources and livelihood are all involved; so is the very structure of our society. In the councils of government, we must guard against the acquisition of unwarranted influence, whether sought or unsought, by the military–industrial complex. The potential for the disastrous rise of misplaced power exists, and will persist.
"As we peer into society's future, we – you and I, and our government – must avoid the impulse to live only for today, plundering for our own ease and convenience the precious resources of tomorrow. We cannot mortgage the material assets of our grandchildren without risking the loss also of their political and spiritual heritage. We want democracy to survive for all generations to come, not to become the insolvent phantom of tomorrow."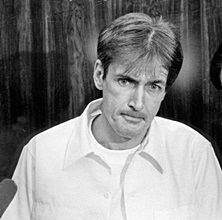 1977 – Convicted murderer Gary Gilmore was shot by a firing squad at Utah State Prison in the first U.S. execution in a decade.
He gained international attention for demanding the implementation of his death sentence for two murders he had admitted to committing on July 20, 1976.
At the time, Utah had two methods of execution — firing squad or hanging. Believing a hanging could be botched, Gilmore chose the former, declaring, "I'd prefer to be shot."
Gilmore was transported to an abandoned cannery behind the prison, which served as its death house. He was strapped to a chair, with a wall of sandbags placed behind him to trap the bullets. Five gunmen, local police officers, stood concealed behind a curtain. When asked for any last words, Gilmore simply replied, "Let's do it."
The Rev. Thomas Meersman, the Roman Catholic prison chaplain, administered the last rites to Gilmore. After the prison physician cloaked him in a black hood, Gilmore uttered his last words to Meersman: "Dominus vobiscum" (Latin translation: "The Lord be with you.") Meersman replied, "Et cum spiritu tuo" ("And with your spirit.")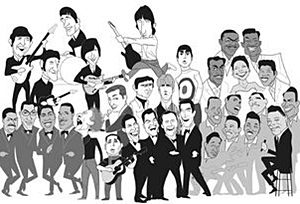 1990 – The Who, Simon & Garfunkel, 4 Seasons, 4 Tops, Hank Ballard, Platters, and The Kinks were inducted into the Rock & Roll Hall of Fame.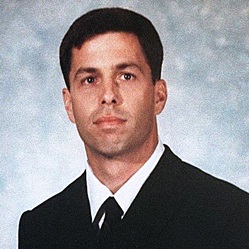 1991 – Operation Desert Storm officially began early in the morning as aircraft struck positions across Iraq.
Lieutenant Commander Scott Speicher's F/A-18C Hornet was shot down by a Mig-25 and he became the first American casualty of the war … although his remains were not found until 2009.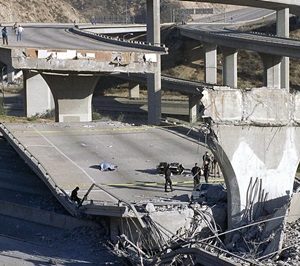 1994 – A magnitude 6.7 earthquake struck Southern California, killing at least 61 people and causing $20 billion worth of damage.
Its epicenter was in Reseda, a neighborhood in the north-central area of the San Fernando Valley. The quake had a duration of approximately 10–20 seconds, and its peak, was the highest ever instrumentally recorded in an urban area in North America.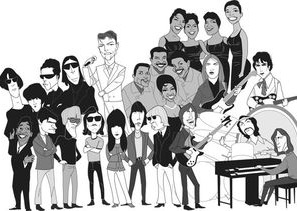 1996 – Pink Floyd, Jefferson Airplane, Velvet Underground, Gladys Knight & The Pips, David Bowie, The Shirelles, Little Willie John, and Pete Seeger were inducted into the Rock & Roll Hall of Fame.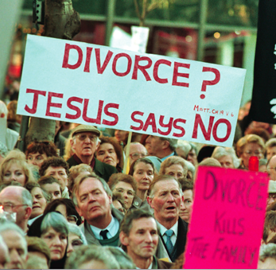 1997 – A court in Ireland granted the first divorce in the country's history.
The divorce was granted to a terminally ill man who wished to marry his new partner, and was a harbinger of the decline of the Catholic Church's power over the Republic.
The Irish Constitution of 1937 specifically forbade divorce.
Though the constitution prohibits the state from adopting an official religion, Ireland is an overwhelmingly Catholic country, and the original document contained many elements of Catholic doctrine.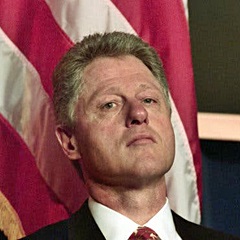 1998 – President Bill Clinton became the first U.S. president to testify as a defendant in a criminal or civil suit when he answered questions from lawyers for Paula Jones, who had accused Clinton of sexual harassment.
And On The Very Same Day
Matt Drudge broke the story of the Clinton–Monica Lewinsky affair on his Drudge Report website.
His report claimed Newsweek editors were sitting on a story by investigative reporter Michael Isikoff exposing the affair. The story broke in the mainstream press on January 21 in The Washington Post.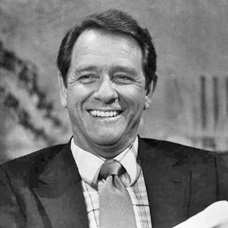 2003 – Actor Richard Crenna died of heart failure after a lengthy battle with pancreatic cancer. He was 76.
Crenna's first success came in the role of high school student "Walter Denton", co-starring with Eve Arden in the CBS network series Our Miss Brooks. He later co-starred with Walter Brennan in The Real McCoys.
His film credits included The Sand Pebbles, The Deserter, Breakheart Pass, and in his most famous role of Colonel Sam Trautman, in the first three Rambo films.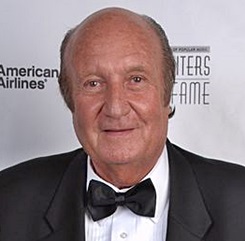 2011 – Don Kirshner died of heart failure at the age of 76.
He was a music publisher and rock music producer, best known for managing songwriting talent as well as successful pop groups, such as the Monkees, Kansas, and the Archies.
He later produced and hosted his own syndicated weekly rock-concert program (Don Kirshner's Rock Concert) from 1973-1981.
He was posthumously inducted into the Rock and Roll Hall of Fame in 2012.
Note: In case you forgot, I'm no longer going to work on weekends, but if events of a significant nature took place, I will add them to Friday's columns. Here is your "bonus" look at the events of January 18 and 19.
ON JANUARY 18…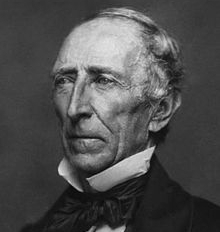 1862 – Former U.S. President and Confederate congressman-elect John Tyler died at age 71 in Richmond, Virginia.
After his presidency ended in 1845, Tyler's fellow Virginians called on the 70-year-old to negotiate a compromise with the Republicans in the North to prevent a civil war. The attempt failed, as the Republicans were not willing to entertain any proposals that would protect slavery in the Western territories.
Tyler felt that victory was impossible for the Confederates but nonetheless suggested that Confederate cavalry be dispatched to capture Washington, D.C. before the Union military was in place. Tyler was elected to the permanent Congress of the Confederate States of America but died before he could take his seat.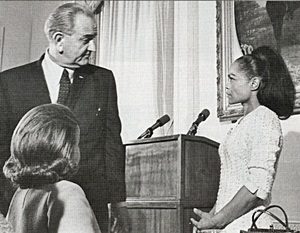 1968 – At a White House luncheon to discuss the rise in urban crime, Eartha Kitt was involved in an infamous spat with President Lyndon Johnson and First Lady 'Lady Bird' Johnson.
Asked by Mrs. Johnson what she thought about the problems of inner city youth, Kitt didn't hold back.
"You send the best of this country off to be shot and maimed. No wonder the kids rebel and take pot. They don't want to go to school because they're going to be snatched off from their mothers to be shot in Vietnam."
With the First Lady in tears, LBJ happened to walk by the room and confronted Kitt.
Needless to say, she soon had the FBI crawling all over her in addition to having her tax returns exhaustively audited.
Almost immediately, all her acting and singing work evaporated, and she was eventually forced to move to Europe to make a living.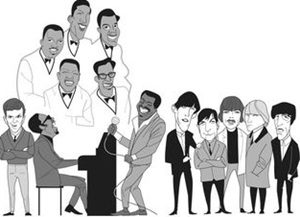 1989 – Inductees into the Rock & Roll Hall of Fame included Dion, Otis Redding, The Rolling Stones, Temptations and Stevie Wonder.
Inducted in the Early Influence category were Bessie Smith, The Soul Stirrers, the Ink Spots, and Phil Spector.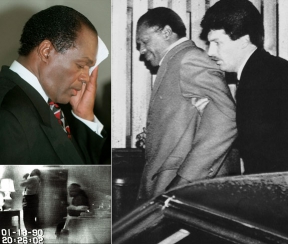 1990 – At the end of a joint sting operation by FBI agents and District of Columbia police, Mayor Marion Barry was arrested and charged with drug possession and the use of crack, a crystalline form of cocaine.
At the Vista International Hotel in downtown Washington, Barry was caught smoking the substance on camera with Rahsheeda Moore, a woman who had agreed to set up Barry in exchange for a reduced sentence in an earlier drug conviction.
He was sentenced to six months in prison for possession of crack cocaine. After serving his sentence, Barry reentered D.C. politics and was elected to the city council before once again winning the mayoral election in 1994 for an unprecedented fourth term.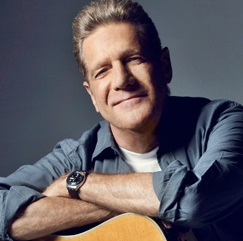 2016 – Singer/songwriter Glenn Frey died at the age of 67 from complications of rheumatoid arthritis, acute ulcerative colitis, and pneumonia.
Frey played guitar and keyboards for the Eagles as well as singing lead vocals on songs such as Take It Easy, Peaceful Easy Feeling, Tequila Sunrise, Already Gone Lyin' Eyes, New Kid in Town and Heartache Tonight.
As a solo artist, Frey recorded several Top 40 songs, including Smuggler's Blues, The Heat Is On, You Belong to the City, True Love, Soul Searchin'.
ON JANUARY 19…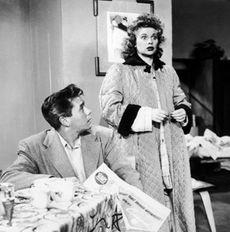 1953 – 71.7% of all television sets in the United States were tuned into I Love Lucy to watch Lucy "give birth". The audience for the program was greater than that watching the inauguration of President Dwight D. Eisenhower the following day. Ike only drew a 67.7 rating.
Interestingly, Lucille Ball was pregnant in real life at the time and had her baby on the same day that the episode showing her character's labor was aired.
Yes, Desi Arnaz, Jr. is 67 today!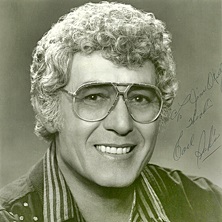 1998 – Singer/songwriter Carl Perkins died of throat cancer after a series of strokes. He was 65.
With his smash 1956 hit classic Blue Suede Shoes, Perkins virtually defined and established rockabilly music and launched Sun Records into national prominence. He is is regarded by many as one of the founding fathers of rock and roll.
Although he placed only one record in the Top 40, he wrote several songs that became famous for other artists.
The Beatles recorded three of his compositions (Honey Don't, Matchbox and Everybody's Trying to Be My Baby), while Johnny Cash had a huge hit with Daddy Sang Bass.
Perkins was inducted into the Nashville Songwriters Hall of Fame in 1985, and the Rock and Roll Hall of Fame in 1987.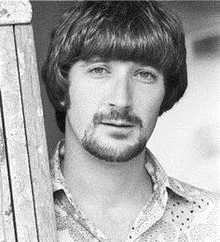 2007 – Singer Denny Doherty died at his home in the Toronto suburb of Mississauga, Ontario after suffering complications from surgery. He was 66.
He was the lead singer with The Mamas & Papas (California Dreamin', Monday, Monday, I Saw Her Again, Creeque Alley). The band was inducted into the Rock and Roll Hall of Fame in 1998.
From 1993 to 2001, he played the part of Harbor Master, as well as the voice-overs of the characters, in Theodore Tugboat, a Canadian Broadcasting Corporation children's television show.

Compiled by Ray Lemire ©2020 RayLemire.com / Streamingoldies.com. All Rights Reserved.