"Congress shall have no power to abolish slavery in places under its exclusive jurisdiction, and situate within the limits of States that permit the holding of slaves."
~Senator John J. Crittenden
Proposed Amendment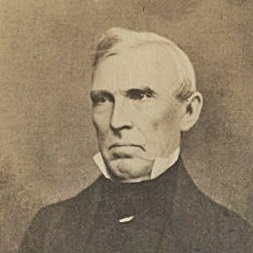 1861 – The Crittenden Compromise, the last chance to keep North and South united, died in the U.S. Senate.
Proposed by Senator John J. Crittenden of Kentucky, the compromise was a series of constitutional amendments which would have continued the old Missouri Compromise provisions of 1820, which divided the West along the latitude of 36° 30′.
North of this line, slavery would be prohibited. Other amendments protected slavery in the District of Columbia, forbade federal interference with the interstate slave trade, and compensated owners whose slaves escaped to the Free states.
The vote was 25 against the compromise and 23 in favor of it.
All 25 votes against it were cast by Republicans. Six senators from states that were in the process of seceding abstained.
Blue and Gray Factoid: One of Crittenden's sons, Thomas Leonidas Crittenden, became a general in the Union Army. Another son, George B. Crittenden, became a general in the Confederate Army.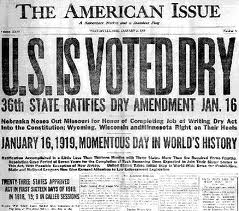 1919 – The 18th Amendment to the U.S. Constitution, prohibiting the "manufacture, sale, or transportation of intoxicating liquors for beverage purposes," was ratified and became the law of the land.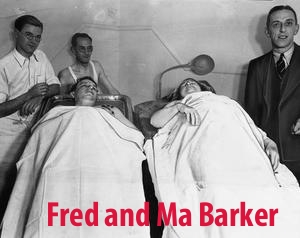 1935 – Arizona Donnie "Ma" Barker and her son, Fred, were shot to death in a gunfight with FBI agents in Ocklawaha, Florida. After her death, she acquired a reputation as a ruthless crime matriarch, who controlled and organized her sons' crimes. J. Edgar Hoover described her as "the most vicious, dangerous and resourceful criminal brain of the last decade."
Though her children were undoubtedly murderers and their Barker-Karpis Gang committed a spree of robberies, kidnappings, and other crimes between 1931 and 1935, there is no evidence that "Ma" was their leader, or was even significantly involved.
Al Karpis – the gang's second most notorious member – later suggested the myth was encouraged by Hoover and his fledgling FBI to "justify killing an old lady. She wasn't a leader of criminals or even a criminal herself. There is not one police photograph of her or set of fingerprints taken while she was alive. She knew we were criminals but her participation in our careers was limited to one function: when we traveled together, we moved as a mother and her sons."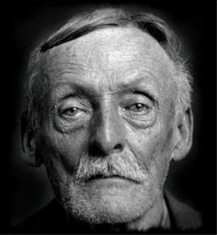 1936 – Albert Fish was executed at Sing Sing prison in New York. The "Moon Maniac" was one of America's most notorious and disturbed killers. Authorities believe that Fish killed as many as 10 children and then ate their remains. Fish went to the electric chair with great anticipation, telling guards, "It will be the supreme thrill, the only one I haven't tried."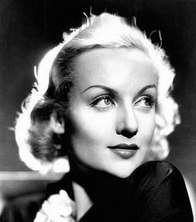 1942 – Actress Carole Lombard was killed when the TWA DC-3 plane she was traveling in crashed flying from Las Vegas to Los Angeles. She was 33.
She was famous for her roles in comedies such as My Man Godfrey and To Be Or Not To Be, and for her marriage to actor Clark Gable.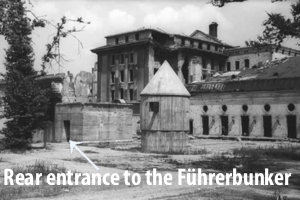 1945 – Adolf Hitler descended to his underground bunker in Berlin, where he remained for 105 days until he committed suicide.
Fifty-five feet under the chancellery (Hitler's headquarters as chancellor), the shelter contained 18 small rooms and was fully self-sufficient, with its own water and electrical supply.
He rarely left (once to decorate a squadron of Hitler Youth) and spent most of his time micromanaging what was left of German defenses.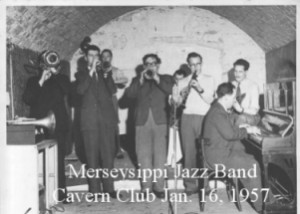 1957 – The Cavern Club (home to many early Beatles performances) opened in Liverpool.
The opening act was a band called The Merseysippi Jazz Band. They played to 600 people, with double that amount locked out in the cold.
Within 3 years, membership totaled an unparalleled 20,000 people, bands came to play there from all over the world, and the club became a national focal point in the UK Jazz scene.
But by 1960, the Cavern was losing a lot of customers to its competitors around the city; competitors who mainly played "Beat music". New owner Ray McFall had a major dilemma on his hands. Should he continue to keep the Cavern as a predominant Jazz club (and lose money) or adopt the Beat phenomena and attract a younger crowd with more money to spend?
"Beat music" was allocated one night a week (Wednesdays) while Jazz continued to be played every other night. The first Beat night was headlined by Rory Storm & The Hurricanes (featuring drummer Ringo Starr) on May 25, 1960.
Rock Factoid:The Cavern stage was built by two local carpenters, Harry Harris and his son Ian. Harry was Paul McCartney's uncle.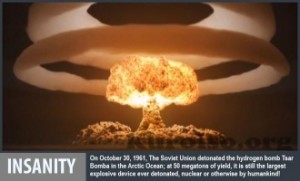 1963 – Nikita Khrushchev claimed the Soviets had a 100-megaton nuclear bomb in their arsenal.
In October 1961, the USSR had tested a 50-megaton bomb dropped over Novaya Zemlya Island. That test remains the single largest blast ever detonated. The flash was visible 600 miles away, its mushroom cloud rose 40 miles and the atmospheric disturbance orbited the earth three times.
Based on the results of the 50-megaton bomb, a 100-megaton bomb would have created a firestorm equaling the size of Maryland. The explosive force of this bomb would have been approximately 6,500 times the bomb detonated at Hiroshima. Khrushchev wanted to "let this device hang over the heads of the capitalists, like a sword of Damocles."
His strategy failed to impress President John Kennedy, who concluded a bomb with such yield was impractical. It was too large and heavy, there was significant risk of residual fallout, there was a high risk that the plane delivering it would not arrive at the target, and the advent of ICBMs made such a design obsolete.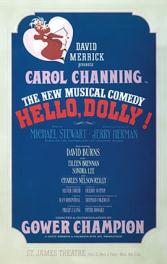 1964 – Hello Dolly! opened at the St. James Theatre in New York City.
Carol Channing starred in the role of Mrs. Dolly Levi. The musical, an adaptation of Thornton Wilder's play, The Matchmaker, was hailed by critics as "the possible hit of the season." That was an understatement. Hello Dolly! played for 2,844 performances.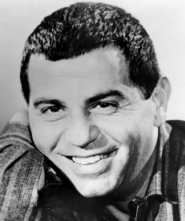 1972 – Ross Bagdasarian died of a heart attack at the age of 52.
He was better known as David Seville – Witch Doctor – and creator of Alvin and the Chipmunks – The Christmas Song (Christmas Don't Be Late).
Hitchcock Factoid: Bagdasarian played minor roles in films, the best known of which is his appearance in Alfred Hitchcock's 1954 murder mystery, Rear Window. Bagdasarian portrayed a piano-playing songwriter who composes, plays, and sings the song Lisa.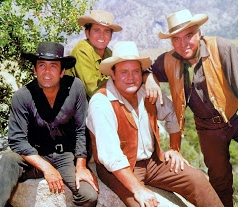 1973 – The final first-run episode of the long-running (14 seasons) western Bonanza aired on NBC.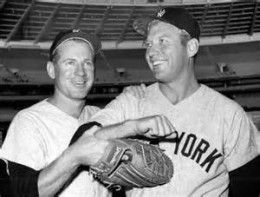 1974 – Whitey Ford and Mickey Mantle were elected to the Baseball Hall of Fame by the Baseball Writers' Association of America.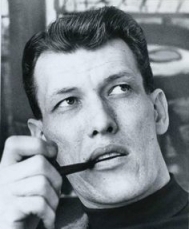 1979 – Actor Ted Cassidy died following complications from open-heart surgery. He was 46.
He was well known for the fight scene with Paul Newman in Butch Cassidy and The Sundance Kid, but better known for his role of Lurch in The Addams Family.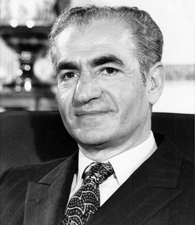 1979 – Faced with an army mutiny and violent demonstrations against his rule, Mohammad Reza Shah Pahlavi, the leader of Iran since 1941, was forced to flee the country.
Fourteen days later, the Ayatollah Ruhollah Khomeini, the spiritual leader of the Islamic revolution, returned after 15 years of exile and took control of Iran.

1980 – Paul McCartney was jailed in Tokyo for possession of marijuana. He spent nine days behind bars before being kicked-out of the country by Japanese authorities.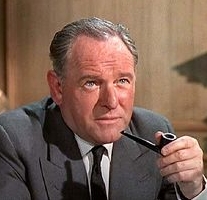 1981 – Actor Bernard Lee died of stomach cancer at the age of 73.
He appeared in over 100 films, including Dunkirk, The Battle of The River Plate, and The Purple Plain but was best known for his role as M in the first eleven James Bond films.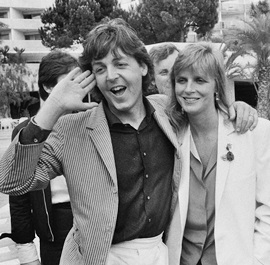 1984 – Four years to the day after Paul McCartney's Tokyo arrest for possession of marijuana, he and wife Linda McCartney were arrested in Barbados for possession of cannabis.
Officials fined and released the famous couple, and they were able to travel back to the U.K. without spending any time in jail.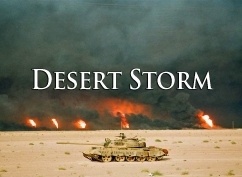 1991 – At midnight in Iraq, the United Nations deadline for the Iraqi withdrawal from Kuwait expired, and the Pentagon prepared to commence offensive operations to forcibly eject Iraq from its five-month occupation of its oil-rich neighbor.
At 4:30 p.m. EST, the first fighter aircraft were launched from Saudi Arabia and off U.S. and British aircraft carriers in the Persian Gulf on bombing missions over Iraq.
All evening, aircraft from the U.S.-led military coalition pounded targets in and around Baghdad as the world watched the events transpire in television footage transmitted live via satellite from Baghdad and elsewhere.
At 7:00 p.m., Operation Desert Storm, the code name for the massive U.S.-led offensive against Iraq, was formally announced at the White House.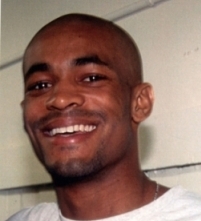 1997 – Bill Cosby's 27-year-old son Ennis Cosby was murdered after he stopped to fix a flat tire along California's Interstate 405 in Los Angeles.
Cosby, a graduate student in special education at Columbia University Teachers College, was driving a Mercedes-Benz convertible on Interstate 405 when he pulled off to Skirball Center Drive to change a flat tire.
A Ukrainian-born teenager, Mikhail Markhasev, and two friends were at a nearby park-and-ride lot using the phone. Markhasev, reportedly high on drugs, approached Cosby to rob him but when Cosby took too long to hand over money he was shot and killed. Markhasev, then 19, was sentenced to life in prison without the possibility of parole for Cosby's murder. During his trial, Markhasev showed no remorse for his crime.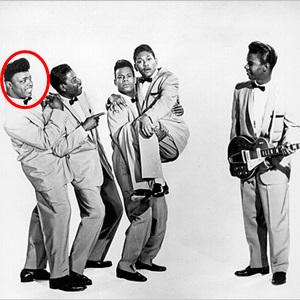 2000 – Will Jones died at the age of 71 of complications from diabetes.
He was the bass singer for the Coasters (Searchin', Charlie Brown and Yakety Yak).
The Coasters were inducted into the Rock and Roll Hall of Fame in 1987.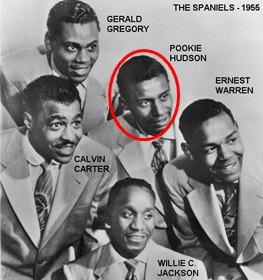 2007 – Thornton James 'Pookie' Hudson died at the age of 72 after a lengthy battle with cancer.
He was the lead singer with the Spaniels who had a massive hit song with 1954's Goodnight, Sweetheart, Goodnight.
The original group broke up in 1971 but an entire new generation was exposed to the group's music when Goodnight Sweetheart, Goodnight was featured prominently in 1973's American Graffiti and 1987's Three Men and A Baby.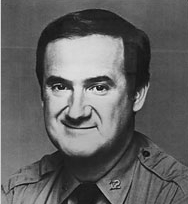 2007 – Actor Ron Carey (best known for his role of cocky – but very short – NYPD Police Officer Carl Levitt on Barney Miller) died of a stroke at the age of 71.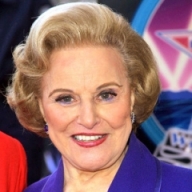 2013 – Pauline Phillips died at the age of 94 after battling Alzheimer's disease.
For more than 40 years, she wrote the Dear Abby newspaper advice column, With a daily readership eventually topping 110 million people, Dear Abby became the world's most widely syndicated newspaper column, appearing in some 1,400 newspapers and generating around 10,000 letters per week.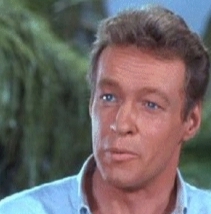 2014 – Actor Russell Johnson (best known for his role of "The Professor" on Gilligan's Island) died of kidney failure at the age of 89.
War Hero Factoid: He flew 44 combat missions in the Pacific Theater as a second lieutenant during World War II as a bombardier.
On March 4, 1945, his B-25 and two others were shot down during a low-level bombing and strafing run against Japanese military targets in the Philippine Islands. The B-25s encountered heavy anti-aircraft fire, and all three had to ditch in the sea off Zamboanga.
Johnson broke both ankles in the landing, and his bomber's co-pilot was killed. Johnson received a Purple Heart for his injuries.

2014 – Actor Dave Madden died from heart and kidney failure. He was 82.
He appeared regularly on Laugh-In and had a recurring role as diner customer Earl Hicks on Alice, but was most famous for his role of group manager Reuben Kincaid on The Partridge Family.
Compiled by Ray Lemire ©2020 RayLemire.com / Streamingoldies.com. All Rights Reserved.