Neither a wise man nor a brave man lies down on the tracks of history to wait for the train of the future to run over him.
~Dwight D. Eisenhower
=====================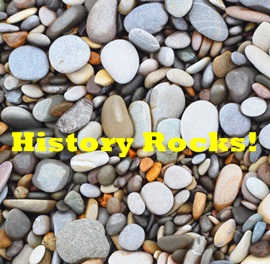 =====================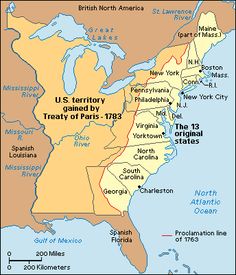 1784 – The Treaty of Paris, which had been signed in Paris by representatives of King George III of Great Britain and representatives of the United States of America on September 3, 1783, was ratified by the Continental Congress, officially ending the War for Independence.
Britain officially agreed to recognize the independence of its 13 former colonies as the new United States of America.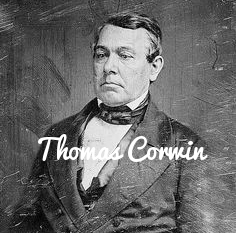 1860 – The U.S. House of Representatives' Committee of Thirty-Three submitted a proposed constitutional amendment protecting slavery in all areas where it already existed.
Committee chair Thomas Corwin of Ohio submitted a plan calling for an amendment to protect slavery, enforce the fugitive slave laws, and repeal state personal liberty laws.
The South was increasingly concerned with slaves escaping to the North; the personal liberty laws made it difficult to get slaves back, and this was a motivating factor behind secession.
South Carolina, Florida, Mississippi, and Alabama had already seceded by the time Corwin made his proposal. The plan died, and the nation continued on the road to war.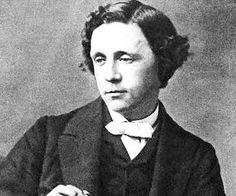 1898 – Charles Lutwidge Dodgson, who wrote Alice's Adventures in Wonderland under the pen name Lewis Carroll, died in Guildford, England, at age 65.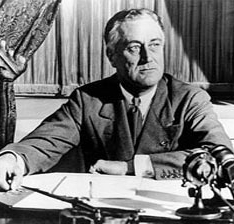 1942 – President Franklin D. Roosevelt issued Presidential Proclamation No. 2537, requiring aliens from World War II enemy countries – Italy, Germany and Japan – to register with the United States Department of Justice. Registered persons were then issued a Certificate of Identification for Aliens of Enemy Nationality.
Proclamation No. 2537 permitted the arrest, detention and internment of enemy aliens who violated restricted areas, such as ports, water treatment plants or even areas prone to brush fires, for the duration of the war.
One month later, Roosevelt signed the War Department's blanket Executive Order 9066, which authorized the physical removal of all Japanese Americans into internment camps.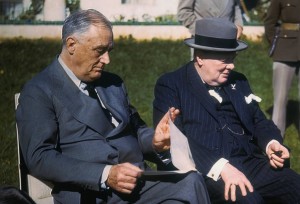 1943 – British Prime Minister Winston Churchill and President Franklin Roosevelt met in Casablanca, Morocco, along with the Combined Chiefs of Staff, to discuss strategy and study the next phase of the war.
This meeting marked the first time an American president left American soil during wartime.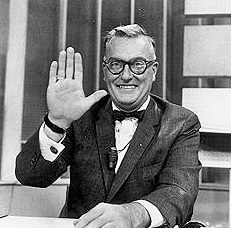 1952 – Today premiered on NBC.
The program, much as it does today, blended national news headlines, interviews with newsmakers, lifestyle features, other light news and gimmicks, and local station news updates.
The historic debut featured host Dave Garroway's signature sign-off: hand raised and one word, "Peace."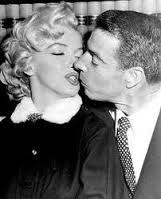 1954 – It was the ultimate All-American romance: the tall, handsome hero of the country's national pastime had captured the heart of the beautiful, glamorous Hollywood star.
But the brief, volatile marriage of Marilyn Monroe and Joe DiMaggio – wed on this day – barely got past the honeymoon before cracks began to show in its brilliant veneer.
While Monroe and DiMaggio were on their honeymoon in Japan, Monroe was asked to travel to Korea and perform for the American soldiers stationed there.
She complied, leaving her unhappy new husband in Japan. After they returned to the U.S., tension continued to build, particularly around DiMaggio's discomfort with his wife's sexy image.
One memorable blow-up occurred in September 1954, on the New York City set of director Billy Wilder's The Seven Year Itch. As Monroe filmed the now-famous scene in which she stands over a subway grate with the air blowing up her skirt, a crowd of onlookers and press gathered; Wilder himself had reportedly arranged the media attention. As her skirt blew up again and again, the crowd cheered uproariously, and DiMaggio, who was on set, was furious.
DiMaggio and Monroe were divorced in October 1954, just 274 days after they were married.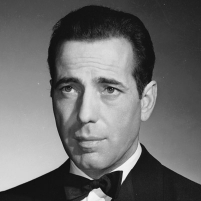 1957 – Actor Humphrey Bogart died from cancer of the esophagus. He was 57.
He starred in The Maltese Falcon, Casablanca, The Big Sleep, The Petrified Forest, The African Queen, The Caine Mutiny, and Key Largo.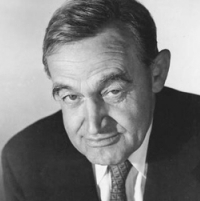 1961 – Actor Barry Fitzgerald died at the age of 72.
He starred in Going My Way, The Quiet Man, How Green Was My Valley, and And Then There Were None.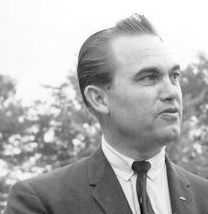 1963 – George Wallace was inaugurated as the governor of Alabama, promising his followers, "Segregation now, segregation tomorrow, segregation forever!"
He may have promised "segregation forever" but he soon buckled under federal opposition.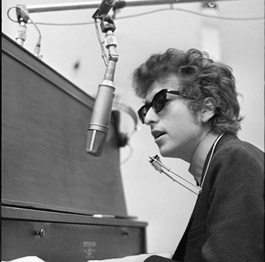 1965 – Bob Dylan recorded Subterranean Homesick Blues, Love Minus Zero/No Limit, She Belongs To Me and Bob Dylan's 115th Dream.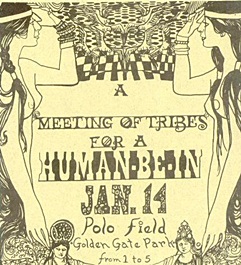 1967 – "The Human Be-In" took place in San Francisco's Golden Gate Park, launching the "Summer of Love".
One of the guest speakers was Timothy Leary in his first San Francisco appearance, who set the tone that afternoon with his famous phrase "Turn on, tune in, drop out."
Music was provided by Jefferson Airplane, The Grateful Dead, Big Brother and the Holding Company, Quicksilver Messenger Service, and Blue Cheer.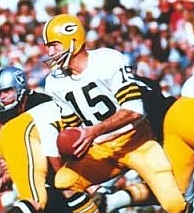 1968 – At Super Bowl II, the Green Bay Packers defeated the Oakland Raiders, 33-14, for their second consecutive title. Green Bay quarterback Bart Starr was the game MVP.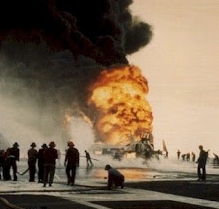 1969 – An explosion aboard the aircraft carrier USS Enterprise killed 27 people in Pearl Harbor.
A rocket accidentally detonated, destroying 15 planes and injuring more than 300 people.
The Enterprise was the first-ever nuclear-powered aircraft carrier when it was launched in 1960. It had eight nuclear reactors, six more than all subsequent nuclear carriers. The massive ship was over 1,100 feet long and carried 4,600 crew members.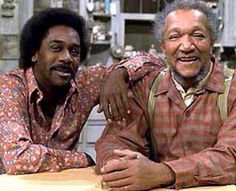 1972 – Sanford and Son premiered on NBC. The show ran for six seasons.
Name Factoid: Redd Foxx, who played the role of Fred Sanford, was born John Sanford.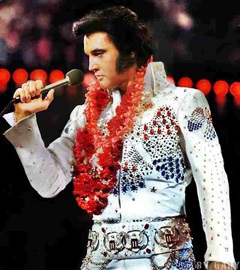 1973 – Elvis Presley's Aloha from Hawaii was broadcast live via satellite, and set a record (at the time) as the most watched broadcast by an individual entertainer in television history.
The concert took place at the Honolulu International Center in Honolulu (now known as the Neal S. Blaisdell Center) and aired in over 40 countries across Asia and Europe. According to Elvis Presley Enterprises, between 1 and 1.5 billion people watched the one-hour broadcast live.
Despite the satellite innovation, NBC did not broadcast an edited version of the concert in the United States until April 4, 1973.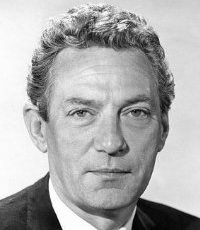 1977 – Actor Peter Finch died of a heart attack at the age of 60.
He starred in The Trials Of Oscar Wilde, Sunday Bloody Sunday, Far From The Madding Crowd, The Flight Of The Phoenix, and most famously, Network (winning the Academy Award for Best Actor.)

1978 – Actress Blossom Rock died of complications from a stroke at the age of 82.
Her first credited major part was Love Finds Andy Hardy, but her most notable onscreen film role was playing the part of Sally, the hospital switchboard operator, in all nine pictures of MGM's Dr. Kildare film series.
She all but disappeared until 1964 when she was cast in the role of Grandmama on The Addams Family television series.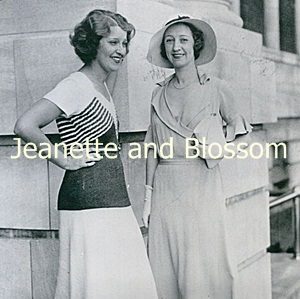 Sibling Factoid: Her younger sister, Jeanette MacDonald, had a much different career path.
MacDonald starred in 29 feature films, (four nominated for Best Picture Oscars), and recorded extensively, earning three gold records. She later appeared in opera, concerts, radio, and television, becoming one of the most influential sopranos of the 20th century.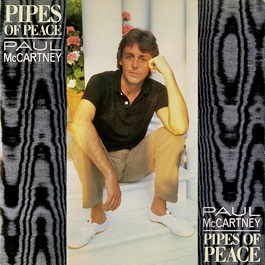 1984 – Paul McCartney reached #1 on the UK singles chart with Pipes Of Peace.
McCartney became the first artist to reach the top of the charts as a member of a quartet (Beatles), a trio (with Wings), a duo (with Stevie Wonder), and as a solo artist.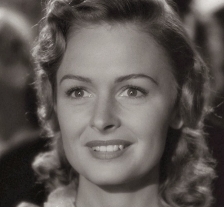 1986 – Actress Donna Reed died of pancreatic cancer at the age of 64.
She starred in It's A Wonderful Life, They Were Expendable, From Here To Eternity (she won the Academy Award for Best Supporting Actress), and television's The Donna Reed Show.

2005 – Army Specialist Charles Graner Jr., the reputed ringleader of a band of rogue guards at the Abu Ghraib prison, was convicted at Fort Hood, Texas, of abusing Iraqi detainees.
He was sentenced to 10 years in prison but was released from the United States Disciplinary Barracks at Fort Leavenworth, Kansas after serving six and a half years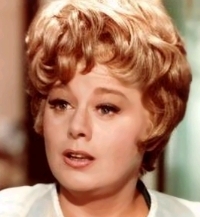 2006 – Actress Shelley Winters died of heart failure at the age of 85.
She starred in The Diary Of Anne Frank, A Patch Of Blue, A Place In The Sun, and The Poseidon Adventure.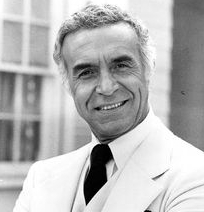 2009 – Actor Ricardo Montalbán died of congestive heart failure at the age of 88.
He starred in The Mark Of Zorro, Star Trek II:The Wrath Of Khan, Naked Gun: From The Files Of Police Squad!, the Planet of The Apes trilogy of films, and television's Fantasy Island.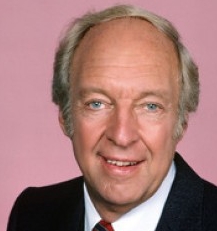 2013 – Actor Conrad Bain died of natural causes at the age of 89.
He appeared in over 30 films but is best remembered for his roles in the Maude and Diff'rent Strokes television series.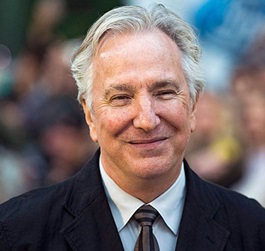 2016 – Actor Alan Rickman died of pancreatic cancer at the age of 69.
He starred in Die Hard, Quigley Down Under, Robin Hood: Prince of Thieves, and Sense and Sensibility, but is perhaps best remembered for his film performances as Severus Snape, the Potions Master and head of Hogwarts' Slytherin House in all eight of the Harry Potter series of films.
Compiled by Ray Lemire ©2020 RayLemire.com / Streamingoldies.com. All Rights Reserved.