"Why would we have different races if God meant us to be alike and associate with each other? Inequality, I think, breeds freedom and gives a man opportunity."
~Georgia Governor Lester Maddox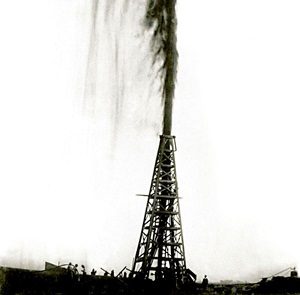 1901 – The first great Texas oil gusher was discovered at Spindletop in Beaumont, Texas.
An enormous geyser of oil exploded from a drilling site at Spindletop Hill, a mound created by an underground salt deposit located near Beaumont in southeastern Texas.
Reaching a height of more than 150 feet and producing close to 100,000 barrels a day, the "gusher" was more powerful than any previously seen in the world.
A booming oil industry soon grew up around the oil field at Spindletop, and many of the major oil companies in America, including Gulf Oil, Texaco and Exxon, can trace their origins there.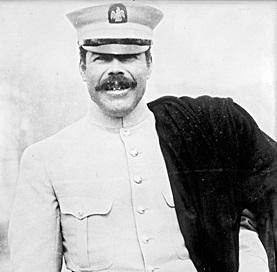 1916 – In retaliation for President Woodrow Wilson's recognition of the Carranza government, members of Pancho Villa's revolutionary army took 17 U.S. mining engineers from a train on the Mexico North Western Railway, near Santa Isabel, Chihuahua, and shot 16 of them in cold blood.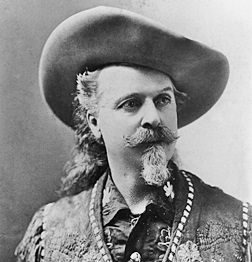 1917 – William Frederick "Buffalo Bill" Cody died at the age of 70.
He was at different times a trapper, miner, Pony Express rider, scout, wagon master, stagecoach driver, legislator, and Civil War soldier. Cody was awarded the Medal of Honor in 1872 for gallantry as an Army scout in the Indian Wars.
He earned his nickname, Buffalo Bill, because of his skill in supplying the Kansas Pacific Railroad with buffalo meat for its workers; in 18 months, he reportedly killed more than 4,000 buffalos.
In 1883, he started the Buffalo Bill's Wild West Show in Omaha, Nebraska, using cowboys and Native Americans to portray scenes from the West. The show recreated daring rescues, heroic battles, and Native American dances, fascinating audiences around the world.
Cody was buried on Lookout Mountain, in Golden, Colorado, west of Denver, on the edge of the Rocky Mountains, overlooking the Great Plains.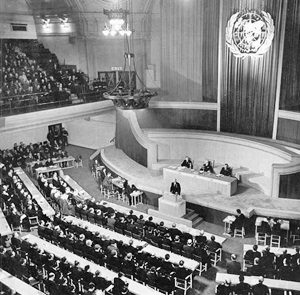 1946 – The first General Assembly of the United Nations opened in the Methodist Central Hall in London and included representatives of 51 nations.
The organization moved to the permanent Headquarters of the United Nations in New York City on October 14, 1952.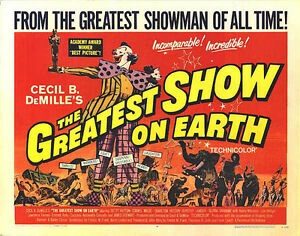 1952 – The Greatest Show On Earth, directed and produced by Cecil B. DeMille, premiered in New York City.
The film starred Betty Hutton and Cornel Wilde as trapeze artists competing for the center ring, and Charlton Heston as the circus manager running the show.
James Stewart also starred in a supporting role as Buttons, a mysterious clown who never removed his make-up, even between shows.
The film won two Academy Awards; Best Picture and Best Story.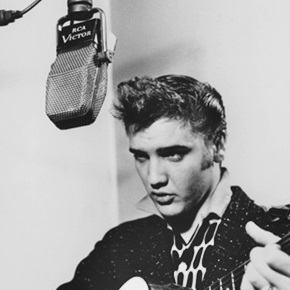 1956 – Elvis Presley recorded Heartbreak Hotel in Nashville.
The recording session marked Presley's debut with RCA Victor after he had left Sun Records. Recording at RCA Victor was a different experience for Presley and his band, who were used to a more relaxed atmosphere at Sun Studio. Guitar player Scotty Moore later commented, "It was a larger studio than Sun's and more regimented – they called everything by a tape number. We would sit around at Sun, eat hamburgers and then somebody would say, 'Let's try something.'"
Heartbreak Hotel was released as a single on January 27, 1956, with B-side I Was The One (also recorded during Presley's RCA Victor debut session). It would eventually reach #1 on Billboard Top 100 pop chart and the Country and Western chart.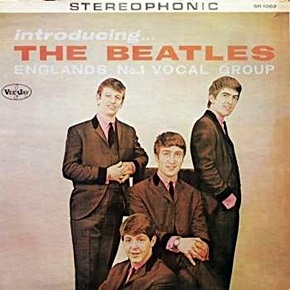 1964 – The first U.S. Beatles album (Introducing The Beatles) was released on Vee-Jay Records, a mere 10 days before Capitol's album Meet The Beatles!.
The album had been scheduled to be released on July 22, 1963 but a management shake-up at the beleaguered label postponed the release.
The plans were revived once it was reported that Capitol planned a major promotional campaign for The Beatles. Vee-Jay continued pressing the album until October 15, 1964, when a licensing agreement with Capitol expired, by which time it had sold approximately 1,300,000 mono copies and 41,000 stereo copies.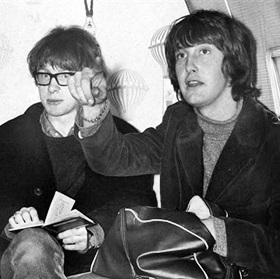 1966 – Peter & Gordon released Woman in the U.S.
The song was written by Paul McCartney who used the pseudonym Bernard Webb to see if the duo – who had recorded three McCartney songs in 1964; A World Without Love (a #1 hit), Nobody I Know (#12;), and I Don't Want To See You Again (#16) – could have a hit single without a Lennon-McCartney composing credit.
It worked … The single peaked at #14 on the Billboard Hot 100.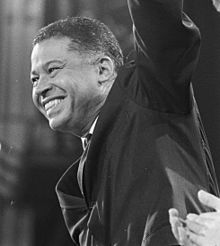 1967 – Edward W. Brooke (R-Mass) took his seat as the first popularly elected African American to the U.S. Senate.
Brooke aligned with the liberal faction of Republicans and was a prominent critic of President Richard Nixon. He was the first Senate Republican to call for Nixon's resignation in light of the Watergate scandal.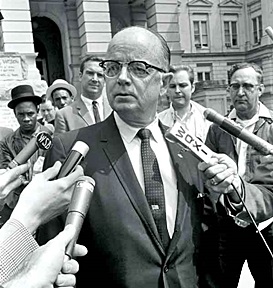 1967 – Lester Maddox was inaugurated as Governor of Georgia.
A Democrat, Maddox came to prominence as a staunch segregationist when he refused to serve black customers in his Atlanta restaurant, in violation of the Civil Rights Act of 1964.
Maddox campaigned hard for states' rights and maintained a segregationist stance while in office. Upon the death of Martin Luther King, Jr. in 1968, he denied the slain civil rights leader the honor of lying in state in the Georgia state capitol.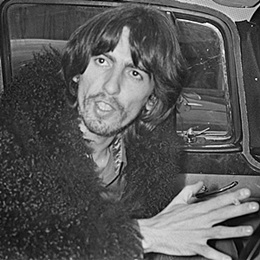 1969 – George Harrison, fed up with Paul McCartney's lecturing, quit the Beatles during the filming of Let It Be at Twickenham Film Studios.
Although Harrison's main beef was with McCartney's domination during the rehearsals, Harrison was equally peeved at John Lennon, who at this point was barely communicating to the band and allowing his soon-to-be wife Yoko Ono speak for him in band matters.
Harrison later recalled the incident during the filming of the Anthology project:
"For me it was like, 'What am I doing here? This is painful.' I'm quite capable of being relatively happy on my own and I'm not able to be happy in this situation. I'm getting out of here.' I got my guitar and went home."
After a few days of muddling through at Twickenham as a trio, the group scheduled a Jan. 15 meeting with Harrison – a meeting that ended with Harrison back in the band, but not before presenting a handful of demands that included abandoning McCartney's dream of getting the Beatles back in front of a live audience, as well as moving the sessions to their studio in the basement of the Beatles' Apple headquarters on Savile Row.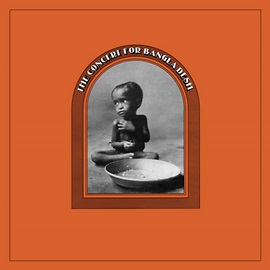 1972 – The Concert for Bangladesh, a live triple album credited to "George Harrison & Friends", was released in the UK.
The album followed the two concerts of the same name, held on August 1, 1971 at New York's Madison Square Garden, featuring Harrison, Bob Dylan, Ravi Shankar, Ringo Starr, Billy Preston, Leon Russell and Eric Clapton.
The shows were a pioneering charity event, in aid of the homeless Bengali refugees of the Bangladesh Liberation War, and set the model for future multi-artist rock benefits such as Live Aid in 1985 and the Concert for New York City in 2001.
The album topped charts in several countries and went on to win the Grammy Award for Album of the Year in March 1973.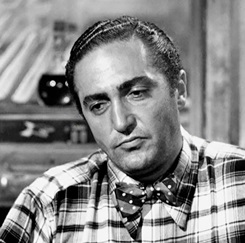 1997 – Actor/producer Sheldon Leonard died at the age of 89.
His Brooklyn accent, imposing six-foot frame and sinister face, were indelible stamps on more than 150 movies, including The Thin Man and including Guys and Dolls, A Pocketful of Miracles and It's A Wonderful Life, in which he played Nick the bartender.
In the 1950s and 1960s, he established a reputation as a producer of successful television series, including The Danny Thomas Show, The Andy Griffith Show, Gomer Pyle U.S.M.C., The Dick Van Dyke Show, and I Spy.
Name Factoid: Chuck Lorre and Bill Prady, co-creators and executive producers of The Big Bang Theory, were both fans of Leonard's work. As a tribute to him, they named the primary characters on their show Sheldon and Leonard.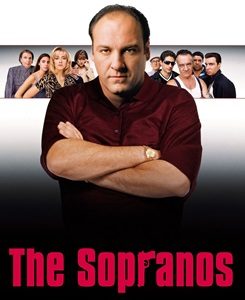 1999 – The Sopranos premiered on HBO.
The series – which ran for six often very violent seasons – revolved around Tony Soprano (played by James Gandolfini), a New Jersey-based Italian-American mobster, portraying the difficulties that he faced as he tried to balance his family life with his role as the leader of a criminal organization.
Widely regarded as one of the greatest television series of all time, The Sopranos won a multitude of awards, including 2 Peabody Awards, 21 Primetime Emmy Awards, and five Golden Globe Awards.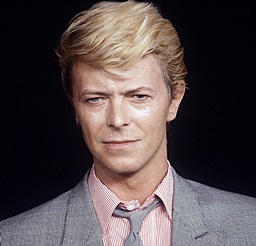 2016 – David Bowie died from liver cancer at the age of 69.
His career was marked by reinvention and visual presentation, with his music and stagecraft having a significant impact on popular music. He was inducted into the Rock and Roll Hall of Fame in 1996.
During his lifetime, his record sales, estimated at 140 million albums worldwide, made him one of the world's best-selling music artists.
Among his 128 singles were Space Oddity, Changes, Fame, Rebel Rebel, Lets Dance, China Girl, Blue Jean, and Heroes.
His 25th and final studio album Blackstar was released just two days before his death and went on to be one of the top ten biggest albums of 2016.

Note: One of my goals this year is to take weekends off, but if events of a significant nature took place, I will add them to Friday's columns. So with that in mind, here is your "bonus" look at the events of January 11 and 12.
On January 11…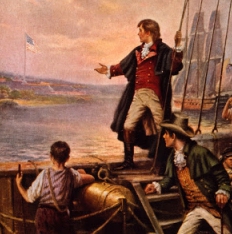 1843 – Francis Scott Key, an American lawyer, author, and amateur poet, who wrote the lyrics to the United States' national anthem, The Star-Spangled Banner, died from pleurisy at the age of 63.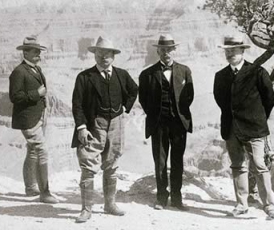 1908 – President Theodore Roosevelt turned more than 800,000 acres of the Grand Canyon in northwestern Arizona into a national monument.
"Let this great wonder of nature remain as it now is. You cannot improve on it. But what you can do is keep it for your children, your children's children, and all who come after you, as the one great sight which every American should see."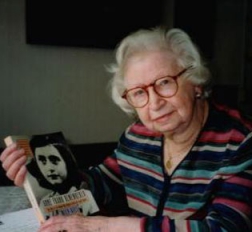 2010 – Miep Gies, the last survivor of a small group of people who helped hide Anne Frank and her family from the Nazis during World War II, died at the age of 100 in the Netherlands.
After the Franks were discovered in 1944 and sent to concentration camps, Gies rescued the notebooks that Anne Frank left behind describing her two years in hiding. These writings were later published as Anne Frank: The Diary of a Young Girl, which became one of the most widely read accounts of the Holocaust.
In her 1987, memoir, Anne Frank Remembered, Gies wrote: "I am not a hero. I stand at the end of the long, long line of good Dutch people who did what I did and more – much more – during those dark and terrible times years ago, but always like yesterday in the heart of those of us who bear witness. Never a day goes by that I do not think of what happened then."
On January 12…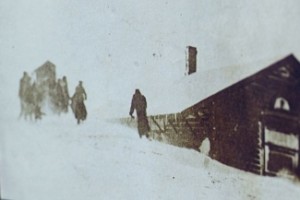 1888 – The "Schoolchildren's Blizzard" killed 235 people, many of them children on their way home from school, across the Northwest Plains region of the United States. The storm came with no warning, and some accounts say that the temperature fell nearly 100 degrees in just 24 hours.
There had been unseasonably warm weather the previous day from Montana east to the Dakotas and south to Texas. Suddenly, within a matter of hours, Arctic air from Canada rapidly pushed south. Temperatures plunged to 40 below zero in much of North Dakota. Along with the cool air, the storm brought high winds and heavy snows. The combination created blinding conditions.
Most victims of the blizzard were children making their way home from school in rural areas and adults working on large farms. Both had difficulty reaching their destinations in the awful conditions.
In some places, though, caution prevailed. School teacher Seymour Dopp in Pawnee City, Nebraska, kept his 17 students at school when the storm began at 2 p.m. They stayed overnight, burning stockpiled wood to keep warm. The next day, parents made their way over five-foot snow drifts to rescue their children.
In Great Plains, South Dakota, two men rescued the children in a schoolhouse by tying a rope from the school to the nearest shelter to lead them to safety. Minnie Freeman, a teacher in Nebraska, successfully led her children to shelter after the storm tore the roof off of her one-room schoolhouse.
In other cases, though, people were less lucky. Teacher Loie Royce tried to lead three children to the safety of her home, less than 90 yards from their school in Plainfield, Nebraska. They became lost, and the children died of hypothermia. Royce lost her feet to frostbite.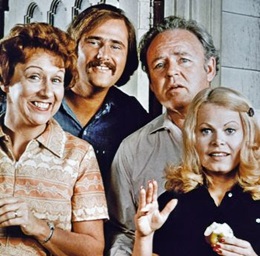 1971 – All In The Family premiered on CBS.
During its eight-year run, the show broke ground in its depiction of issues previously considered unsuitable for U.S. network television comedy, such as racism, homosexuality, women's liberation, rape, breast cancer, and the Vietnam War.
Through depicting these controversial issues, the series became arguably one of television's most influential comedic programs, as it injected the sitcom format with more realistic and topical conflicts.
Compiled by Ray Lemire ©2020 RayLemire.com / Streamingoldies.com. All Rights Reserved.