"A spirit of national masochism prevails, encouraged by an effete corps of impudent snobs who characterize themselves as intellectuals. They are hardcore dissidents and professional anarchists who are planning wilder, more violent demonstrations."
~Vice President Spiro Agnew
Responding to the Moratorium to End the War in Vietnam

1815 – Napoleon began his exile on Saint Helena.
After his defeat at the Battle of Leipzig in October 1813, Napoleon retreated to Paris where (due to a lack of support from his military marshals) he was forced to renounce his throne in April 1814.
The European powers exiled him to the island of Elba in the Mediterranean. Within eleven months, however, Napoleon was back on the European continent at the head of a hastily-raised army intent on restoring Napoleon to the throne of France.
Napoleon's final defeat came in June 1815 at the Battle of Waterloo.
He was not banished to America as he anticipated, but to the remote island of Saint Helena in the mid-Atlantic instead.
Located 1,200 miles off the west coast of Africa, Saint Helena was the ideal choice for Napoleon's exile… after all, the last thing the British wanted was a repeat of Elba.
He remained there until his death in 1821.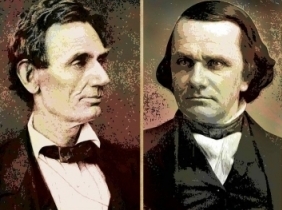 1858 – Slavery was the key issue in the 1858 Illinois Senatorial Race. On this date, challenger Abraham Lincoln, and the incumbent, Stephen A. Douglas, met for their seventh and final debate.
Although Lincoln lost the election, these debates launched him into national prominence which led to his election as President of the United States two years later.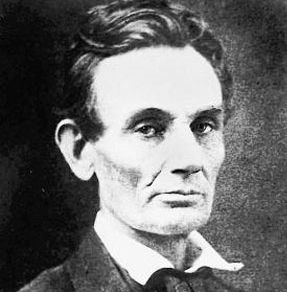 1860 – After seeing this photo of presidential candidate Abraham Lincoln, eleven-year-old Grace Bedell of Westfield, N.Y., wrote a letter to him, suggesting he could improve his appearance by growing a beard.
"I have got four brothers and part of them will vote for you any way and if you let your whiskers grow I will try and get the rest of them to vote for you. You would look a great deal better for your face is so thin. All the ladies like whiskers and they would tease their husbands to vote for you and then you would be President."
When Lincoln responded to Grace, he made no guarantee that he would honor her request, but shortly thereafter, he did allow his beard to grow.
By the time he began his inaugural journey from Illinois to Washington, D.C. by train, he had a full beard.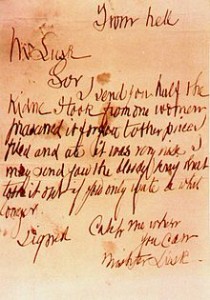 1888 – The "From Hell" letter was mailed by a person who claimed to be the serial killer known as Jack the Ripper.
The message – sent to George Lusk, head of the Whitechapel Vigilance Committee – was accompanied by a preserved section of a human kidney; the letter writer claimed to have eaten the other half of the organ.
If you can't read the contents of the letter (shown above), here you go:
From hell
Mr Lusk
Sor
I send you half the Kidne I took from one women
prasarved it for you tother pirceI fried and ate it was very nise I
may send you the bloody knif that took it out if you only wate a whil
longer.
Signed Catch me when
you Can
Mishter Lusk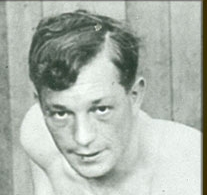 1910 – Stanley "The Michigan Assassin" Ketchel, one of the greatest middleweight boxing champions in history, was shot and killed while being robbed. He was only 24.
Ketchel had a record of 51 wins, four losses, and four draws. 48 of his wins came by knockout. His battle with heavyweight champion Jack Johnson in 1909 has been called by many a modern day "David and Goliath".
Outweighed by 49 pounds, Ketchel – who feared no man – took Johnson to the 12th round before losing by knockout.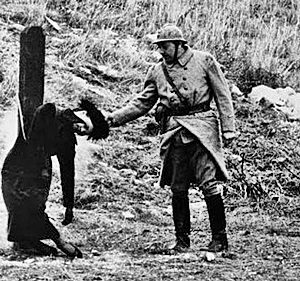 1917 – Margaretha Geertruida "Margreet" Zelle MacLeod, better known by her stage name Mata Hari, the archetype of the seductive female spy, was executed for espionage by a French firing squad at Vincennes outside of Paris.
Seven months earlier, French authorities had arrested her for espionage and imprisoned her at St. Lazare Prison in Paris. In a military trial, she was accused of spying for Germany, and consequently causing the deaths of at least 50,000 soldiers.
Execution Factoid (and it isn't pretty): To set the record straight, she refused a blindfold and she did not die as films would have us believe. She did not throw up her hands nor did she plunge straight forward or straight back.
Instead she seemed to collapse. Slowly, she settled to her knees, her head up always, and without the slightest change of expression on her face.
For the fraction of a second, she tottered there, on her knees, gazing directly at those who had taken her life. Then she fell backward, bending at the waist, with her legs doubled up beneath her.
She lay prone, motionless, with her face turned towards the sky.
A non-commissioned officer drew his revolver and bending over, he placed the muzzle of the revolver almost – but not quite – against the left temple of the spy. He pulled the trigger, and the bullet tore into the brain of the woman.
"Mata Hari," he said, "is surely dead."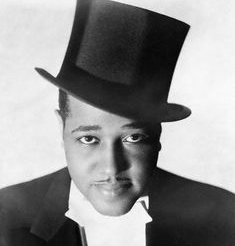 1930 – Duke Ellington and his orchestra recorded Mood Indigo.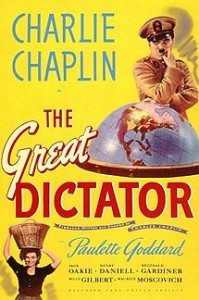 1930 – The Great Dictator, a comedy film written, directed, produced by, and starring Charlie Chaplin, premiered in New York City.
It was Chaplin's first true talking picture, and more importantly was the only major film of its period to bitterly satirize Nazism and Adolf Hitler.
Chaplin's film advanced a stirring, controversial condemnation of Hitler, fascism, anti semitism, and the Nazis, the latter of whom he excoriated in the film as "machine men, with machine minds and machine hearts."
In his 1964 autobiography, Chaplin stated that he could not have made the film if he had known about the true extent of the horrors of the Nazi concentration camps at the time the movie was filmed.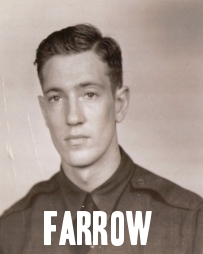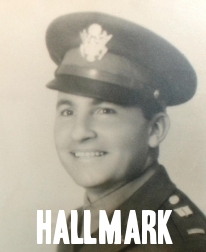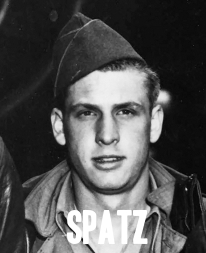 1942 – Three captured American airmen who had bombed Japan in the famed Doolittle Raid in April 1942 were shot in Shanghai, China.
After months of indescribable torture, pilots William Farrow and Dean Edward Hallmark, and gunner Harold Spatz were executed following a military "trial" which condemned them for hitting civilian targets during the raid which was retaliation for the Japanese attack of Pearl Harbor.
Their bodies were cremated, and the remains were not discovered until after the war. In 1949, the remains of all three were returned to the United States and buried in Arlington National Cemetery.
Idle Thought: Much has been written about Lieutenant Colonel Jimmy Doolittle who planned and led that famous raid of sixteen B-25B Mitchell Bombers and 80 crewmen on Tokyo in 1942.
The raid caused negligible material damage to Japan but it did succeed in its goal of raising American morale and casting doubt in Japan on the ability of its military leaders to defend their home islands.
For his actions, Doolittle was promoted to Brigadier General and received the Medal of Honor.
On the other hand, very little has been said about the three heroes mentioned above, and in my opinion, that needed to be addressed.
Today, it has been.
They are not forgotten.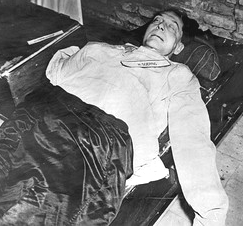 1946 – The night before he was scheduled to hang, Hermann Wilhelm Göring – commander in chief of the Luftwaffe, founder of the Gestapo, president of the Reichstag, and Adolf Hitler's designated successor – committed suicide by swallowing a cyanide tablet.
Göring had been convicted on four charges at the Nuremberg Trials: a charge of conspiracy; waging a war of aggression; war crimes, including the plundering and removal to Germany of works of art and other property; and crimes against humanity.
He asked to be shot as a soldier instead of hanged as a common criminal, but the court refused.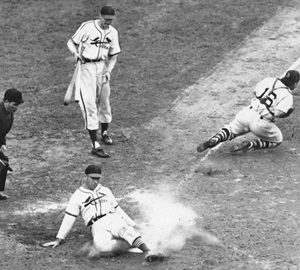 1946 – Enos Slaughter scored the winning run in the decisive seventh game of the World Series.
Slaughter, running with the pitch, made a famous "Mad Dash" for home from first base on Harry Walker's hit in the eighth inning, scoring the winning run after a delayed relay throw by the Red Sox' Johnny Pesky.
The play was named #10 on the Sporting News list of Baseball's 25 Greatest Moments.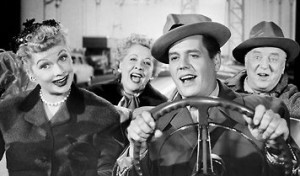 1951 – I Love Lucy, starring Lucille Ball, Desi Arnaz, William Frawley and Vivian Vance, premiered on CBS.
It was the most watched television show in the United States in four of its six seasons.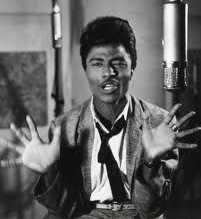 1956 – Little Richard recorded Good Golly, Miss Molly in New Orleans.
It quickly became a rock 'n' roll standard and has been covered by hundreds of artists.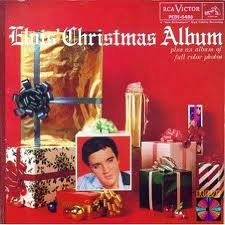 1957 – RCA Records released Elvis's Christmas Album. The record contained eight Christmas songs and four gospel songs.
While Blue Christmas, one of the songs on the album, became a big hit for Presley, his recording of Irving Berlin's White Christmas was another matter.
After hearing Presley's version of his song, which Berlin saw as a "profane parody of his cherished yuletide standard," he ordered his staff in New York to telephone radio stations across the United States, demanding the song be discontinued from radio play.
While most U.S. radio stations ignored Berlin's request, a DJ in Portland, OR (Al Priddy) was fired for playing the song on the air, and most Canadian stations refused to play the album.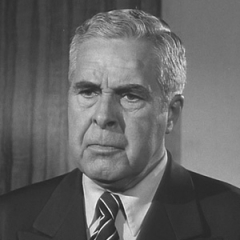 1958 – Actor John Hamilton, best remembered for his role as editor Perry White on Adventures of Superman, died of a heart attack at the age of 71.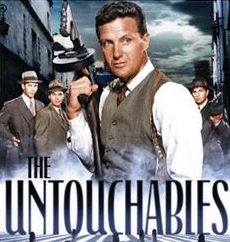 1959 – The Untouchables premiered on ABC.
Based on the memoir of the same name by Eliot Ness and Oscar Fraley, it fictionalized the experiences Ness had as a Prohibition agent, fighting crime in Chicago in the 1930s with the help of a special team of agents handpicked for their courage and moral character.
The series starred Robert Stack as Ness and aired for four seasons.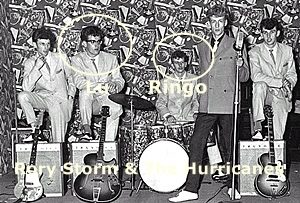 1960 – Wally Eymond (who used the stage name of Lu Walters), bass guitarist with Rory Storm & The Hurricanes, recorded George Gershwin's Summertime.
The recording was made in the Akustik Studio, a private studio located in an office on the fifth floor in the large seven-story high Klockmann House building in Hamburg, Germany, where members of the public were able to record messages for family and friends and have them pressed to 78-rpm acetate discs.
But that's not the important part of the story.
Walters' "backing band" consisted of John Lennon, Paul McCartney, George Harrison and … Ringo Starr, another member of Storm's band.
Although drummer Pete Best was a member of The Beatles at the time, he was not available for the session so Starr sat in, making this the first time John, Paul, George and Ringo recorded music together.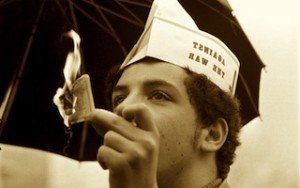 1965 – In a demonstration staged by the student-run National Coordinating Committee to End the War in Vietnam, the first public burning of a draft card in the United States took place.
In New York, David Miller, a young Catholic pacifist, became the first U.S. war protester to burn his draft card in direct violation of a recently passed law forbidding such acts.
Agents from the Federal Bureau of Investigation arrested him three days later. He was tried, found guilty, and sentenced to two years imprisonment.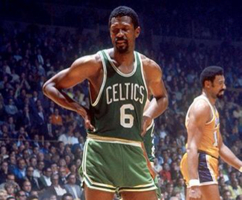 1966 – Bill Russell became the NBA's first black coach when he was named player/coach of the Boston Celtics.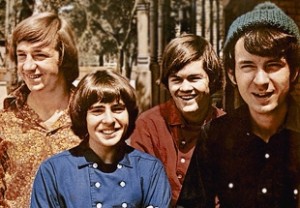 1966 – The Monkees recorded I'm A Believer.
As was the case with most of their early recordings, the members of the group did not play on the recording. The music was recorded in New York by session musicians and then sent to Los Angeles where the vocals were added.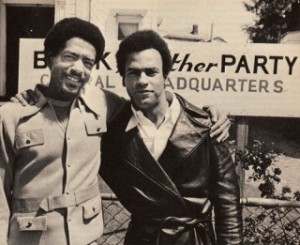 1966 – The Black Panther Party was created by Huey Newton and Bobby Seale.
The party's core practice was its armed citizens' patrols to monitor the behavior of police officers and challenge police brutality in Oakland, CA.
Peak membership was near 10,000 by 1969, and their newspaper, under the editorial leadership of Eldridge Cleaver, had a circulation of 250,000.
By 1982, after a series of various scandals and internal friction, membership had dwindled to only 27 and the movement faded from view.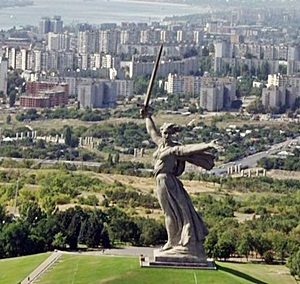 1967 – The Motherland Calls, a memorial statue located in the city of Volgograd (formerly Stalingrad), Russia, was dedicated.
The statue – the tallest in Europe and tallest of a woman in the world, not including pedestals – towers over the city, with Mother Russia, skirt billowing in the breeze, holding aloft a sword to commemorate "the heroes of the Battle of Stalingrad."
The memorial measures 279 feet from the tip of its sword to the top of the pedestal. Two hundred steps, symbolizing the 200 days of the Battle of Stalingrad, lead from the bottom of the hill to the monument.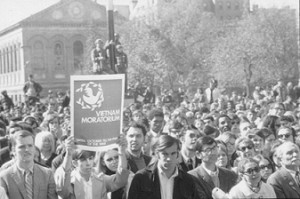 1969 – The Moratorium to End the War in Vietnam …
When Richard Nixon, took office on January 20, 1969, about 34, 000 Americans had been killed fighting in Vietnam. During Nixon's first year in office, another 10, 000 Americans were killed fighting in Vietnam.
Though Nixon talked much in 1969 of his plans for "peace with honor" and Vietnamization, the general feeling at the time was that Nixon's policies were essentially the same as his predecessor, Lyndon Johnson.
And so on this date, in towns and cities throughout the U.S., students, working men and women, school children, the young and the old, took part in religious services, school seminars, street rallies and meetings.
Over two million demonstrated nationally.
Over a quarter of million people attended the Moratorium march in Washington D.C., where demonstrators marched down Pennsylvania Avenue in the evening bearing candles led by Coretta Scott King to the White House.
One of the largest demonstrations occurred when 100,000 people converged on the Boston Common, but demonstrations nationwide also included rallies, marches and prayer vigils.
In a statement to the press, President Nixon stated: "Under no circumstances will I be affected" as "policy made in the streets equals anarchy." The White House press secretary declared that Nixon was completely indifferent to the Moratorium and that day had been "business as usual".
The protest, as a nationally coordinated antiwar demonstration, was considered unprecedented; Walter Cronkite called it "historic in its scope. Never before had so many demonstrated their hope for peace."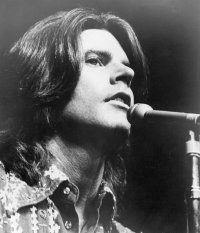 1971 – Rick Nelson was booed when he performed new material at an oldies show at Madison Square Garden.
Nelson – who looked noticeably different from his squeaky clean teenage years – had played a few of his older hits but when he sang the Rolling Stones' Country Honk (a country version of their hit song Honky Tonk Women), the crowd began to boo.
While some reports say that the booing was caused by police action in the back of the audience, Nelson took it personally and left the stage. He watched the rest of the concert backstage and did not reappear on stage for the finale.
The incident served as the inspiration for Nelson's 1972 hit, Garden Party.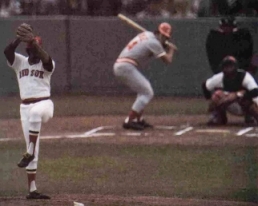 1975 – In today's world of starting pitchers being pulled from games after throwing 100 pitches (or less), it may be difficult to believe but on this date, Luis Tiant of the Boston Red Sox threw 163 pitches to beat Cincinnati 5-4 in Game 4 of the World Series.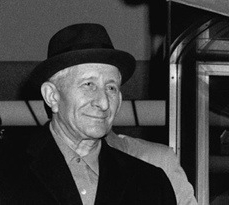 1976 – Carlo "Don Carlo" Gambino, notable for being boss of the Gambino crime family, which is still named after him, died of a heart attack at the age of 74.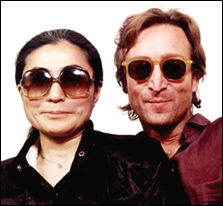 1979 – John Lennon and Yoko Ono donated $1,000 to a campaign to buy bulletproof vests for New York City policemen.
Think about that one for a minute.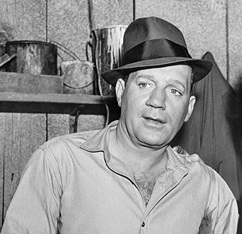 1983 – Actor Pat O'Brien died from a heart attack at the age of 83.
One of the best-known screen actors of the 1930s and 1940s, he appeared in over 100 films and is well-remembered for his roles in Knute Rockne, All American, Angels with Dirty Faces, and Some Like It Hot.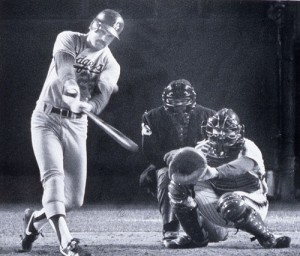 1988 – Los Angeles Dodger Kurt Gibson – hobbled with a pulled left hamstring and a swollen right knee – came off the bench to hit a dramatic game-winning 2-run homer off Dennis Eckersley with 2 outs in the bottom of the 9th inning.
The home run gave the Dodgers a 5-4 win over the Oakland Athletics in game 1 of the World Series.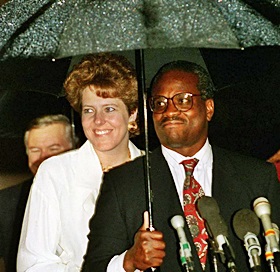 1991 – After a bitter confirmation hearing, the U.S. Senate voted 52 to 48 to confirm Clarence Thomas to the U.S. Supreme Court.
The final floor vote was not along strictly party lines: 41 Republicans and 11 Democrats voted to confirm while 46 Democrats and 2 Republicans voted to reject the nomination.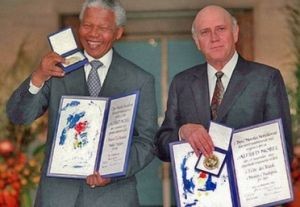 1993 – Nelson Mandela and F.W. de Klerk were named winners of the Nobel Peace Prize for their efforts to end apartheid in South Africa.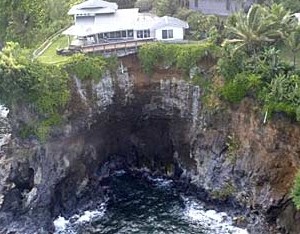 2006 – A magnitude 6.7 earthquake rocked Hawaii, causing property damage, injuries, landslides, and the closure of Honolulu International Airport.
Compiled by Ray Lemire ©2019 RayLemire.com / Streamingoldies.com. All Rights Reserved.