Remembering John Lennon on what would have been – and should have been – his 79th birthday.
The photograph at the bottom was taken by Rolling Stone magazine photographer Annie Leibovitz less than 12 hours before he was murdered.
Following the photo session, radio personality Dave Sholin arrived at the Dakota for an interview with Lennon to promote the Double Fantasy album.
When the interview came to a close, Lennon remarked, "I consider that my work won't be finished until I'm dead and buried and I hope that's a long, long time."
I have included six medleys below; three featuring Lennon with the Beatles, and three highlighting his solo years.
Listen … and celebrate his life.
Play buttons are on the left … Volume sliders are on the right
The Beatles
I Want To Hold Your Hand
From Me To You
Slow Down
The Beatles
Strawberry Fields Forever
Lucy In The Sky With Diamonds
I Am The Walrus
The Beatles
Across The Universe
Tomorrow Never Knows
Happiness Is A Warm Gun
John Lennon
God
Working Class Hero
Gimme Some Truth
John Lennon
Aisumasen (I'm Sorry)
Imagine
Love
John Lennon
Watching The Wheels
(Just Like) Starting Over
Give Peace A Chance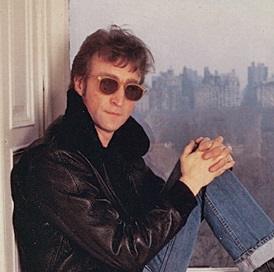 Compiled by Ray Lemire ©2019 RayLemire.com / Streamingoldies.com. All Rights Reserved.