"It felt horrible. It was physically painful. That was not justice. And I thought of Ron and Nicole, and I thought, this is wrong. It's so wrong. At the end of the day, there was no way to reach that jury. There was no way to make them believe."
~Marcia Clark
Lead prosecutor, O.J. Simpson Trial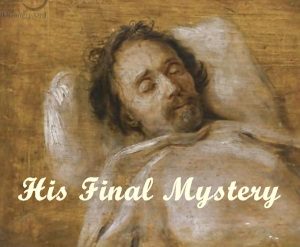 1849 – Edgar Allan Poe was found delirious on the streets of Baltimore.
He was, according to Joseph W. Walker, a printer for the Baltimore Sun newspaper and the man who found him, "in great distress, and in need of immediate assistance."
To Walker, Poe appeared to be intoxicated or in some state of delirium, as the writer spoke incoherently. Walker recognized that Poe was in dire trouble and helped the feeble man into a tavern on East Lombard Street, which belonged to Cornelius Ryan.
Poe was taken to Washington Medical College but was not coherent long enough to explain how or why he was in his dire condition, or why he was wearing clothes that were not his own.
He died on October 7 at the age of 40. All medical records and documents, including Poe's death certificate, have been lost.
The actual cause of death remains a mystery.
Newspapers at the time reported Poe's death as "congestion of the brain" or "cerebral inflammation", common euphemisms for death from causes such as alcoholism.
His funeral on October 8 was not a grand affair that lavished praise and honor upon the enigmatic writer. In fact, it was a much smaller affair, with only nine people in attendance.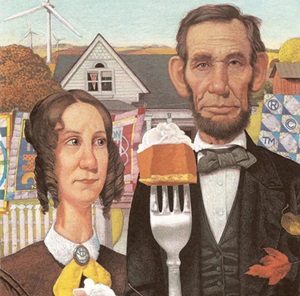 1863 – Expressing gratitude for a pivotal Union Army victory at Gettysburg, President Abraham Lincoln announced that the nation would celebrate an official Thanksgiving holiday on November 26, 1863.
The fourth Thursday of November remained the annual day of Thanksgiving from 1863 until 1939.
At the tail-end of the Depression, President Franklin D. Roosevelt, hoping to boost the economy by providing shoppers and merchants a few extra days to conduct business between the Thanksgiving and Christmas holidays, moved Thanksgiving to November's third Thursday.
In 1941, Roosevelt bowed to Congress' insistence that the fourth Thursday of November be reset permanently, without alteration, as the official Thanksgiving holiday.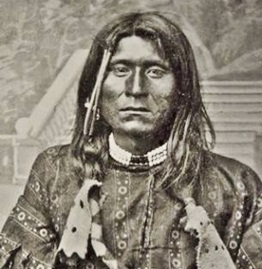 1873 – The United States military hanged Native American Moduc tribal chief Kintpuash (also known as Captain Jack) and three of his followers found guilty of murdering Civil War hero General Edward Canby during the Modoc War in Oregon.
Canby was the highest ranking military official – and the only general – ever killed by Indians.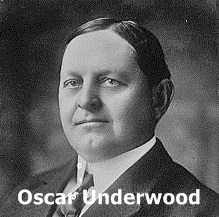 1913 – President Woodrow Wilson signed the Revenue Act of 1913.
The act – conceived by House Majority Leader Oscar Underwood (D-Alabama) – lowered average tariff rates from 40 percent to 26 percent and established a one percent tax on income above $3,000 per year, affecting three percent of the population.
A separate provision established a corporate tax of one percent, superseding a previous tax that had only applied to corporations with net incomes greater than $5,000 per year.
The Revenue Act of 1913 marked an important shift in federal revenue policy, as government revenue would increasingly rely on income taxes rather than tariff duties.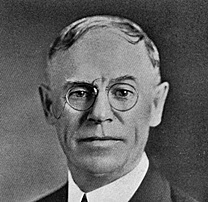 1936 – Hall of Fame football coach John Heisman died of pneumonia at the age of 66.
His College Football Hall of Fame entry stated that Heisman "stands only behind Amos Alonzo Stagg, Pop Warner, and Walter Camp as a master innovator of the brand of football of his day."
The Heisman Trophy, awarded annually to the season's most outstanding college football player, is named after him.
He Wasn't Always A Good Sport Factoid: In 1916, the Heisman-coached Georgia Tech team defeated the Cumberland College Bulldogs, 222–0, in the most one-sided college football game ever played.
Up 126–0 at halftime, Heisman told his players, "You're doing all right, team, we're ahead, but you just can't tell what those Cumberland players have up their sleeves. They may spring a surprise. Be alert, men!"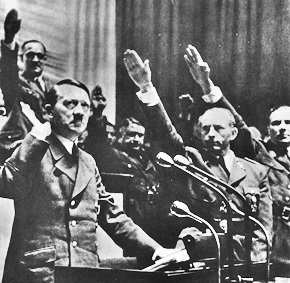 1941 – Adolf Hitler declared in a speech in Berlin that Russia had been "broken and will never rise again."
He also had some harsh words for British Prime Minister Winston Churchill and "all his co-warmongers. Should they not know yet that this war is no charming affair for England, they will surely become aware of it in due course."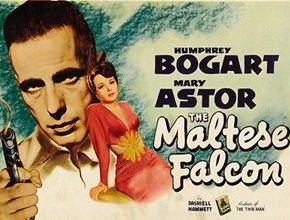 1941 – The Maltese Falcon, starring Humphrey Bogart, Mary Astor, Peter Lorre, and Sydney Greenstreet, premiered in New York City,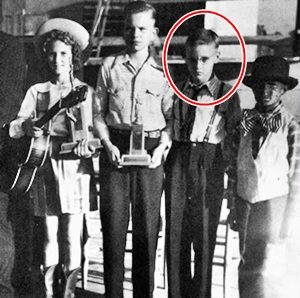 1945 – At the suggestion of Mrs. Grimes (his teacher), 10-year-old Elvis Presley entered a youth talent contest at the Mississippi-Alabama Fair and Dairy Show held in Tupelo, MS.
The future "King of Rock 'n' Roll" stood on a chair to reach the microphone and sang Red Foley's 'Old Shep'. He finished fifth and won five dollars and free admission to all the rides at the fair.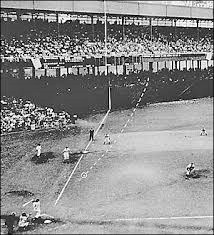 1951 – Third baseman Bobby Thomson hit a one-out, three-run home run in the bottom of the ninth inning to win the National League pennant for the New York Giants.
Thomson's homer wrapped up an amazing come-from-behind run for the Giants and knocked the Brooklyn Dodgers, the Giants' inter-borough rivals, out of their spot in the World Series.
The Giants went on to lose the Series to the Yankees, but Thomson's miraculous homer – "the shot heard 'round the world" – remains one of the most memorable moments in sports history.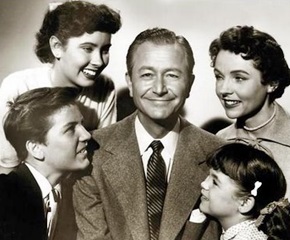 1954 – Father Knows Best began premiered on CBS, beginning an eight-year run (the final six years were on NBC).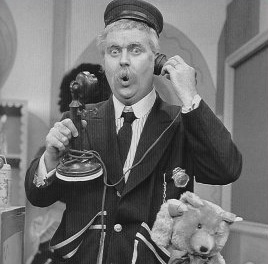 1955 – It was Bob Keeshan's first day at work in what became a TV institution via CBS: Captain Kangaroo.
The children's television milestone featured Mr. Green Jeans, Bunny Rabbit, Grandfather Clock, Mr. Moose and other characters.
It was the beginning of a 30-year run that thrilled millions of children (including me) every weekday morning.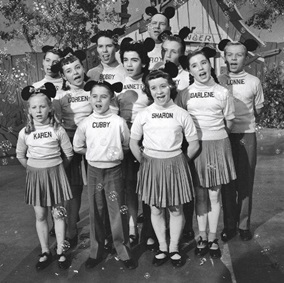 1955 – Walt Disney premiered The Mickey Mouse Club on ABC. The original series lasted five years but there were multiple revivals through 1996.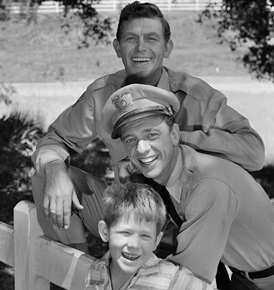 1960 – The Andy Griffith Show premiered on CBS.
Sheriff Andy Taylor and the simple way of life in Mayberry kept us entertained until 1968.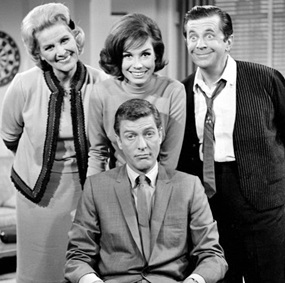 1961 – Rob (Dick Van Dyke), Laura (Mary Tyler Moore), Sally (Rose Marie) and Buddy (Morey Amsterdam) debuted in The Dick Van Dyke Show on CBS.
Created by Carl Reiner, the show ran for five years.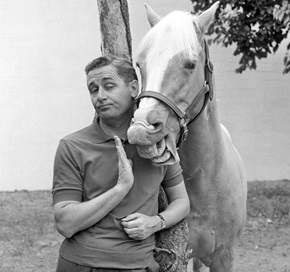 1961 – Mister Ed made its premiere on CBS. It was the beginning of a six-year run.
The voice actor for Ed's spoken lines was Allan "Rocky" Lane, who was alluded to by the producers only as "an actor who prefers to remain nameless."
After the show became a hit, Lane campaigned the producers for credit but never received it.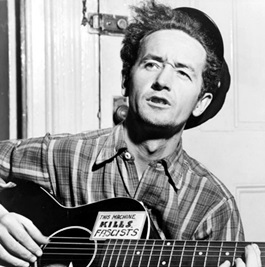 1967 – Woody Guthrie, one of the most significant figures in American folk music, died of Huntington's Chorea at the age of 55.
Irritated by Irving Berlin's God Bless America, sung by Kate Smith, which Guthrie thought was endlessly playing on the radio in the late 1930s, he wrote a song as a retort, at first sarcastically calling it God Blessed America For Me before renaming it This Land Is Your Land.
This Land Factoid: Guthrie's original words to the song included this verse:
There was a big high wall there that tried to stop me.
The sign was painted, said 'Private Property.'
But on the backside, it didn't say nothing.
This land was made for you and me.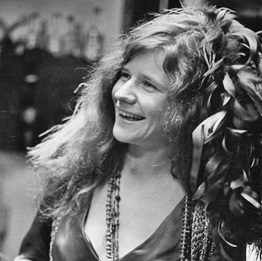 1970 – Janis Joplin visited Sunset Sound Recorders to listen to the instrumental track of a song her band had recorded one week earlier.
She and producer Paul Rothchild agreed she would record the vocal the following day. The next day, Janis Joplin was dead, killed by an overdose of heroin.
The name of the song Joplin was to record?
'Buried Alive In The Blues'.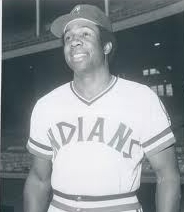 1974 – The Cleveland Indians hired Frank Robinson as major league baseball's first black manager.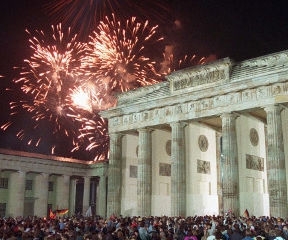 1990 – Less than one year after the destruction of the Berlin Wall, East and West Germany came together on what is known as "Unity Day".
The reunification, originally scheduled to take place during the December parliamentary elections, occurred earlier because East Germany's economy was in serious shape.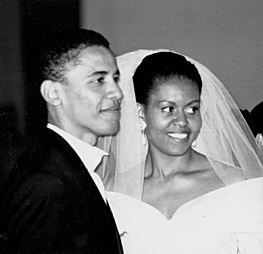 1990 – Barack Obama married Michelle Robinson at the Trinity United Church of Christ in Chicago.
They met in 1989 when Obama spent his summer as a first-year law student at the Chicago law firm of Sidley & Austin, and Robinson was the lawyer assigned to be his adviser.
A self-professed Stevie Wonder super fan, the bride chose the singer's You and I for their first dance as husband and wife.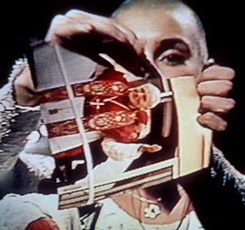 1992 – Sinead O'Connor shocked American television viewers, and in the process, practically destroyed her career.
She appeared on Saturday Night Live and sang an a cappella version of Bob Marley's War, changing the line "fight racial injustice" to "fight sexual abuse," which she intended as a protest against sexual abuse of children in the Catholic Church.
She then held up an 8×10 color photo of Pope John Paul II, ripped it into pieces and said, "Fight the real enemy," and threw the pieces towards the camera.
Over the next few days the NBC switchboard in New York received thousands of calls denouncing O'Connor's performance.
The network and the show's executive producer, Lorne Michaels, both denied any knowledge of O'Connor's plan.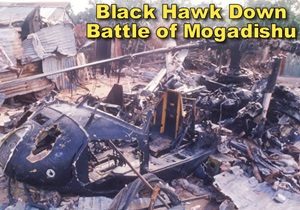 1993 – Battle of Mogadishu … an American attack against a warlord in Mogadishu, Somalia failed.
The battle between forces of the United States – supported by UNOSOM II (United Nations Operation in Somalia II) – and Somali militiamen loyal to the self-proclaimed president-to-be Mohamed Farrah Aidid, started as a mission to capture Aidid's foreign minister, Omar Salad Elmim and his top political advisor, Mohamed Hassan Awale.
Background: In June, the U.N. had passed Resolution 837, calling for the apprehension "for prosecution, trial, and punishment" of those responsible for the ambush and death of twenty-four Pakistani U.N. peacekeepers and to use "all necessary measures" to install United Nations authority "throughout Somalia."
Aidid went into hiding deep within Mogadishu. Efforts by U.N. units failed to capture him. The U.N ambassador to Somalia, U.S. Admiral Jonathan Howe, requested 1st Special Operational Detachment-Delta – the premier three-squadron U.S. counter terrorism unit known as Delta Force to the public – to assist in Aidid's capture.
President Bill Clinton eventually approved the request to send in the specialized unit and expanded the target list to include six of Aidid's top lieutenants and staff.
The mission's "precious cargo," twenty-four prisoners, including the two primary men they had sought were quickly captured, but a tragic firefight that lasted seventeen hours – with Somalian militiamen launching grenade-propelled rockets – erupted in which the roughly 120 elite U.S. Army Rangers and Delta Force troops were vastly outnumbered by Somali gunmen.
In the end, 18 U.S. soldiers were killed, 73 were wounded and two Army Black Hawk helicopters were shot down.
On October 6, Clinton directed the Acting Chairman of the Joint Chiefs of Staff to stop all actions by U.S. forces against Aidid except those required in self-defense.
Fear of a repeat of the events in Somalia shaped U.S. policy in subsequent years, with many commentators identifying the Battle of Mogadishu's graphic consequences as the key reason behind the U.S.'s failure to intervene in later conflicts such as the Rwandan Genocide of 1994.
According to the U.S.'s former deputy special envoy to Somalia, Walter Clarke: "The ghosts of Somalia continue to haunt U.S. policy. Our lack of response in Rwanda was a fear of getting involved in something like a Somalia all over again."
The disaster was immortalized in the book, Black Hawk Down and a 2001 movie by the same name.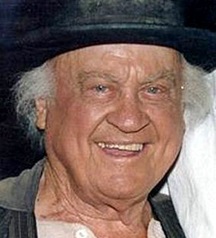 1994 – The film world lost one of its greatest character actors when Walter Clarence "Dub" Taylor died of a heart attack at the age of 87.
Most people never forgot Taylor's grizzled face and gravelly voice from his famous Hubba Bubba bubble gum commercials, his countless television shows and his more than 200 movies including Auntie Mame, The Wild Bunch , No Time For Sergeants, and Major Dundee.
He is perhaps best remembered for his role in Bonnie and Clyde as actor Michael J. Pollard's father, the man who set up the demise of the bank-robbing duo.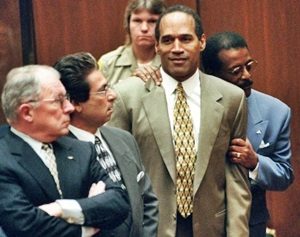 1995 – At the end of a sensational trial, former football star O.J. Simpson was acquitted of the brutal 1994 double murder of his estranged wife, Nicole Brown Simpson, and her friend, Ronald Goldman.
In the epic 252-day trial, Simpson's "dream team" of lawyers employed creative and controversial methods to convince jurors that Simpson's guilt had not been proved "beyond a reasonable doubt," thus surmounting what the prosecution called a "mountain of evidence" implicating him as the murderer.
A majority of African Americans believed Simpson to be innocent of the crime, while white America was confident of his guilt. However, the jury – made up of nine African Americans, two whites, and one Hispanic – was not so divided; they took just four hours of deliberation to reach the verdict of not guilty on both murder charges.
An estimated 140 million Americans listened in on radio or watched on television as the verdict was delivered.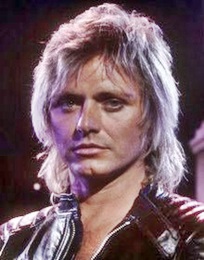 2000 – Ben Orr (bass guitar/singer with The Cars – 'Drive', 'Just What I Needed', 'Let's Go', 'Moving In Stereo', 'It's All I Can Do') died at 53 of pancreatic cancer.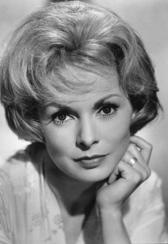 2004 – Actress Janet Leigh (Little Women, Angels In The Outfield, The Manchurian Candidate, Bye Bye Birdie, but best remembered for her performance in Psycho) died at the age of 77 after suffering a heart attack.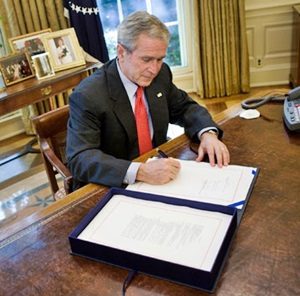 2008 – Public Law 110-343, which was designed to mitigate the growing financial crisis of the late-2000s by giving relief to so-called "Troubled Assets," was signed into law by President George W. Bush.
The bill establishing the law was passed in the U.S. Senate by a 74–25 (R: 34-15, D: 40-10) margin. The House of Representatives voted 263-171 to enact the bill into law. Democrats voted 172 to 63 in favor of the legislation, while Republicans voted 108 to 91 against it.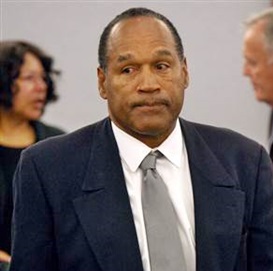 2008 – Exactly 13 years to the day after he was acquitted of the 1994 murders of his ex-wife, Nicole Brown, and Ronald Goldman, O.J. Simpson was found guilty of leading a robbery of two sports-memorabilia dealers at gunpoint in a Las Vegas hotel room on September 13, 2007.
Simpson was later sentenced to nine to 33 years in prison. He served his sentence at the Lovelock Correctional Center near Lovelock, Nevada, and was freed on parole in October 2017.
Compiled by Ray Lemire ©2019 RayLemire.com / Streamingoldies.com. All Rights Reserved.