"The one indisputable reality of dictatorship is that dissent, insult, and malevolent language do not go unpunished, if it is allowed at all. I can feel it in my bones that the revolutionary government of Madame Cory Aquino will collapse."
~Ferdinand Marcos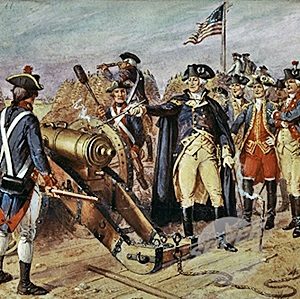 1781 – The Battle of Yorktown began in Virginia.
A combined force of American Continental Army troops led by General George Washington and French Army troops led by the Comte de Rochambeau battled a British army commanded by Lieutenant General Charles Cornwallis.
The siege – which ended on October 19 – proved to be the last major land battle of the Revolutionary War in the North American theater, as the surrender by Cornwallis, and the capture of both him and his army, prompted the British government to negotiate an end to the conflict.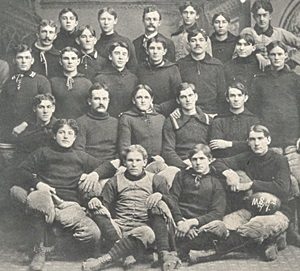 1892 – The first nighttime football game in the U.S. – between Mansfield State Normal School (shown above) and Wyoming Seminary – took place under electric lights at Smythe Park in Mansfield, PA.
It was a much different game than the one we know today.
The game was played using a combination of rugby and football rules. Slugging and kicking were commonplace tactics. There were no helmets and not much protective padding.
The 0-0 game was called at the end of the first half. Referee Dwight Smith deemed it "inconvenient to continue" because the limited lighting and foggy conditions made the dangerous game … well, just a little too dangerous.
By then, several players had an unfortunate run-in with a light pole which was in the middle of the field.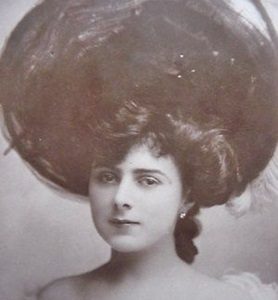 1904 – Actress Agnes Orr was arrested in New York City for smoking a cigarette in public.
She was riding in an open car, when a policeman on a bicycle stopped her and said, "Ma'am, you can't do that on Fifth Avenue!"
At that time, in much of the country, it was also illegal for an unescorted woman to be served in hotels and restaurants.
And no woman anywhere had the right to vote.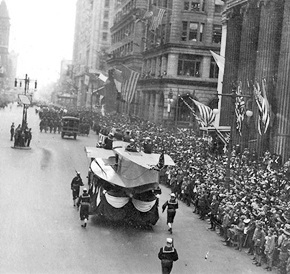 1918 – A Liberty Loan parade in Philadelphia prompted a huge outbreak of the flu epidemic in the city.
Thousands of people became infected. The city morgue, built to hold 36 bodies, was now faced with the arrival of hundreds within a few days.
The entire city was quarantined and nearly 12,000 city residents died. By the time the epidemic ended, an estimated 30 million people were dead worldwide.
The most likely origin of the flu pandemic was a bird or farm animal in the American Midwest. The virus may have traveled among birds, pigs, sheep, moose, bison and elk, eventually mutating into a version that took hold in the human population.
The flu spread slowly through the United States in the first half of the year, then spread to Europe via some of the 200,000 American troops who traveled there to fight in World War I.
More people died from the flu than from all of the battles of World War I combined.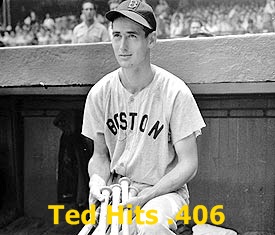 1941 – Boston Red Sox outfielder Ted Williams played a double-header against the Philadelphia Athletics on the last day of the regular season and collected six hits in eight trips to the plate, boosting his batting average to .406 and became the first player since Bill Terry in 1930 to hit .400.
No one has done it since.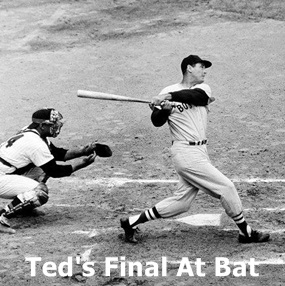 1960 – Ted Williams played in his final game for the Boston Red Sox, hitting a home run in his final at bat, for a career total of 521 home runs.
He retired with a lifetime batting average of .344, a .483 career on-base percentage and 2,654 hits. His achievements are all the more impressive because his career was interrupted twice for military service.
Williams was a Marine Corps pilot during World War II and the Korean War and as a result missed a total of nearly five seasons from baseball.

1960 – The final episode of The Millionaire aired on CBS.
For six seasons, viewers never saw John Beresford Tipton, Jr., the generous benefactor. They only heard his voice, making observations and giving instructions (and a cashier's check for $1 million) to Michael Anthony, his executive secretary.
It was Anthony's job to deliver that check to its intended recipient.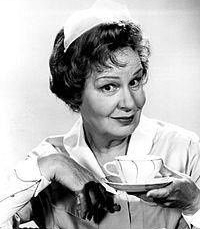 1961 – Hazel, starring Shirley Booth as a take charge, live-in maid, premiered on NBC. The program ran for five seasons.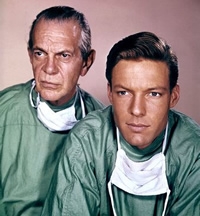 1961 – Dr. Kildare, starring Richard Chamberlain as a young intern and Raymond Massey as his gruff superior, premiered on NBC. It ran for five seasons.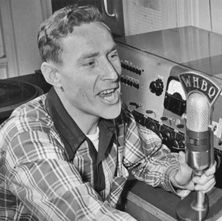 1968 – Dewey Phillips, the Memphis radio personality who was the first DJ to play an Elvis Presley record on the air (That's All Right) died of heart failure at the age of 42.
On July 7, 1954, Phillips played That's All Right on his popular WHBQ radio show, "Red, Hot & Blue". Interest in the song was so intense that Dewey played the song 14 times and received over 40 telephone calls.
Phillips was fired in late 1958 when the station adopted a Top 40 format, phasing out his freeform – some would say manic – style. He spent the last decade of his life working at smaller radio stations, seldom lasting long, partly because of his heavy drinking and drug use, mainly painkillers and amphetamines.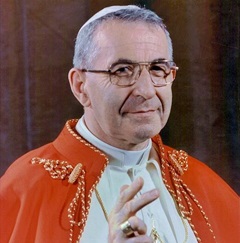 1978 – Pope John Paul died just 33 days into his papacy. He was 65.
There were (and still are) several conspiracy speculations related to his death, but according to a Vatican doctor, he "died of a heart attack."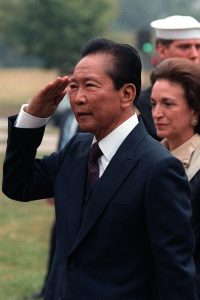 1989 – Former Philippines president Ferdinand Marcos died in exile in Hawaii three years after being driven from his country by a popular front led by Corazon Aquino.
His corrupt regime – including brutality, murder, extravagance, and theft of up to $10 billion – spanned 20 years.
The Aquino government refused to allow his body to be brought back to the Philippines. The body was only brought back to the Philippines four years after his death during the term of President Fidel Ramos.

1991 – Jazz legend Miles Davis died at the age of 65 from the combined effects of a stroke, pneumonia and respiratory failure.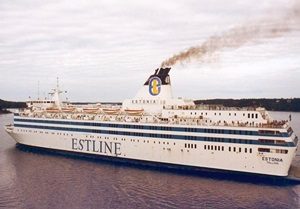 1994 – MS Estonia sank in the Baltic Sea. With 852 lives lost, it was one of the worst maritime disasters of the 20th century.
The German-built ship was traveling on an overnight cruise from Tallinn, the capital city of Estonia, to Stockholm, Sweden, when it sank off the coast of Finland.
After hitting stormy weather, with waves reaching an estimated 15 to 20 feet, the Estonia went down in the middle of the night.
Many passengers were trapped inside the ship, while others, even some who managed to make it into lifeboats, later drowned in the frigid water or died from hypothermia. Helicopters were used to rescue most of the 137 survivors.
In the aftermath of the tragedy, a joint Swedish-Finnish-Estonian government committee ruled it an accident and blamed it on stormy weather that caused water to pour through an open bow door and into the ship's car deck, destabilizing the ship and capsizing it in less than an hour.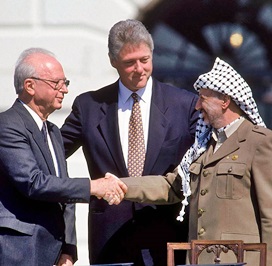 1995 – Yasser Arafat of the PLO and Israeli Prime Minister Yitzhak Rabin signed the interim Oslo II Accord that transferred control of the West Bank to the PLO.
The Oslo II Accord was an interim agreement because it was supposed to be the basis for subsequent negotiations and the preliminary of an eventual comprehensive peace agreement.
Several additional agreements were concluded following Oslo II, but negotiations did not produce a final peace agreement.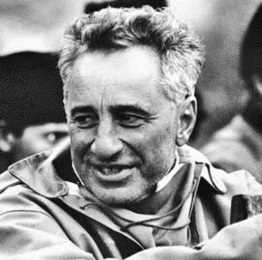 2003 – Academy Award winning director Elia Kazan died of natural causes at the age of 94.
One of the most honored and influential directors in Hollywood history, Kazan was nominated five times as Best Director (A Streetcar Named Desire, East of Eden, America America) … and won twice (On The Waterfront and Gentleman's Agreement).
Noted for drawing out the best dramatic performances from his performers, he directed 21 actors to Oscar nominations, resulting in nine wins.
Compiled by Ray Lemire ©2019 RayLemire.com / Streamingoldies.com. All Rights Reserved.
[whohit]Sept-28-2019[/whohit]