August 26, 1968 … It was a date no fan of the Sixties should ever forget. We were introduced to two new British artists, one iconic British brass band, and an incredible double-sided single by the Fab Four; all of it on a brand new record label.
51 years ago today, Apple Records released the label's first four singles in the U.S. Two of them became legendary while the other two are all but forgotten.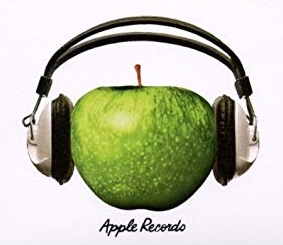 Despite an all-star band backing him, Jackie Lomax's Sour Milk Sea failed to chart in England, while in America, the song only reached #117 on the Bubbling Under listings of Billboard's Hot 100 chart.
And who was in that backing band? George Harrison (who wrote and produced the song), Ringo Starr, Paul McCartney, Eric Clapton and iconic session pianist Nicky Hopkins.

It should be noted that the Beatles recorded a demo of this song in May 1968 at Harrison's bungalow in Esher, Surrey, prior to the sessions for the White Album. It was never officially released (and therefore doesn't belong in this article) but for historical purposes, here you go.

Back to the singles that were released on this date in 1968.
Paul McCartney, having grown up with a father who played in a band, was partial to British brass band music. He wrote a brass-band-like film score with George Martin for The Family Way in 1966, and two years later composed and produced Thingumybob by the legendary – in Great Britain – Black Dyke Mills Band as the theme song for the television series of the same name.
The single did not chart.

Now let's get to the two singles (and three songs) that did leave an impact.
Mary Hopkin's 1968 debut single became a #1 hit on the UK Singles Chart and reached #2 on the Billboard Hot 100. Produced by Paul McCartney, Those Were The Days was credited to Gene Raskin, who put a new English lyric to the Russian romance song Dorogoi dlinnoyu ("By the long road").

Hey Jude, written by Paul McCartney but credited to the Lennon–McCartney partnership. was the Beatles' first release on their Apple record label. It was a #1 hit in many countries around the world and became the top-selling single of 1968 in the UK, the US, Australia and Canada. It has sold approximately nine million copies and is frequently included on music critics' lists of the greatest songs of all time.

The B-side wasn't bad, either. Written by John Lennon – who played the blistering guitar intro and solo – but again credited to Lennon-McCartney, Revolution was John's response to the calls for political uprising in the U.S. and Europe.
In the U.S., where each side of a single continued to be listed individually, it peaked at #12 on the Billboard Hot 100.

Compiled by Ray Lemire ©2019 RayLemire.com / Streamingoldies.com. All Rights Reserved.