"Our shared values define us more than our differences. And acknowledging those shared values can see us through our challenges today if we have the wisdom to trust in them again.
America's greatest strength has always been its hopeful vision of human progress. Americans never quit. We never surrender. We never hide from history. We make history"
~Sen. John McCain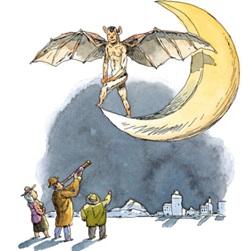 1835 – The first in a series of six articles announcing the discovery of life on the moon appeared in the New York Sun newspaper.
The articles were supposedly reprinted from the Edinburgh Journal of Science. The byline was Dr. Andrew Grant, described as a colleague of Sir John Herschel, a famous astronomer of the day.
Herschel had in fact traveled to Cape Town, South Africa, in January 1834 to set up an observatory with a powerful new telescope. As Grant described it, Herschel had found evidence of life forms on the moon, including such fantastic animals as unicorns, two-legged beavers and furry, winged humanoids resembling bats.
The articles also offered vivid description of the moon's geography, complete with massive craters, enormous amethyst crystals, rushing rivers and lush vegetation.
It was all very exciting stuff, and readers lapped it up. The only problem was that none of it was true.
The Edinburgh Journal of Science had stopped publication years earlier, and Grant was a fictional character. Intended as satire, they were designed to poke fun at earlier, serious speculations about extraterrestrial life, particularly those of Reverend Thomas Dick, a popular science writer who claimed in his bestselling books that the moon alone had 4.2 billion inhabitants.
The craze over Herschel's supposed discoveries even fooled a committee of Yale University scientists, who traveled to New York in search of the Edinburgh Journal articles.
After Sun employees sent them back and forth between the printing and editorial offices, hoping to discourage them, the scientists returned to New Haven without realizing they had been tricked.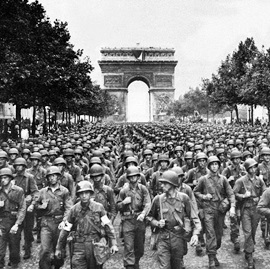 1944 – After more than four years of Nazi occupation, Paris was liberated by the French 2nd Armored Division and the U.S. 4th Infantry Division.
German resistance was light, and General Dietrich von Choltitz, commander of the German garrison, defied an order by Adolf Hitler to blow up Paris landmarks and burn the city to the ground before its liberation, and instead signed a formal surrender.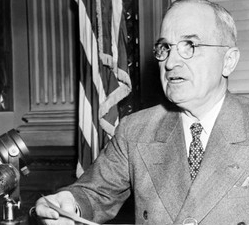 1950 – In anticipation of a crippling strike by railroad workers, President Harry S. Truman issued an executive order putting America's railroads under the control of the U.S. Army.
In a public statement, Truman insisted that "governmental seizure [of the railroads] is imperative" for the protection of American citizens as well as "essential to the national defense and security of the Nation."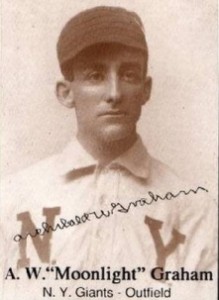 1965 – Archibald Wright "Moonlight" Graham died in Chisholm, MN at the age of 88. He was buried at Calvary Cemetery in Rochester, MN … beside his beloved wife Alecia.
An American professional baseball player who really did appear as a right fielder in a single major league game for the New York Giants in 1905, Graham completed his medical degree that same year and subsequently left baseball and became the beloved "Doc Graham" in Chisholm for 50 years.
His story was popularized by Shoeless Joe, a novel by W. P. Kinsella, and the subsequent 1989 film Field Of Dreams (albeit with some historical discrepancies), starring Kevin Costner, and featuring Burt Lancaster and Frank Whaley, respectively, as older and younger incarnations of Graham.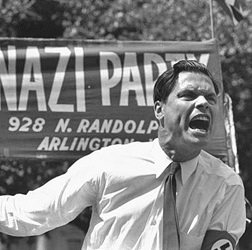 1967 – George Lincoln Rockwell, founder of the American Nazi Party, was murdered by John Patler, a former member of the group.
Patler had been a captain in the American Nazi Party and the editor and cartoonist for the party's magazine, Stormtrooper. However, he was expelled from the Party in March 1967 for alleged "Bolshevik leanings" after disagreeing with Rockwell about some of the party's policies.
Even in death, Rockwell was the center of controversy.
Federal officials had approved a military burial at Culpeper National Cemetery because Rockwell had been an honorably discharged veteran. The cemetery specified that no Nazi insignia could be displayed, and when the fifty mourners violated these conditions the entrance to the cemetery was blocked in a five-hour standoff, during which the hearse (which had been stopped on railroad tracks near the cemetery) was nearly struck by an approaching train.
The next day Rockwell's body was cremated and the location of his ashes is still unknown.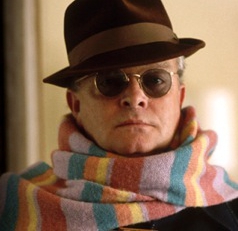 1984 – Truman Capote, the author of the pioneering true-crime novel In Cold Blood died at the age of 59.
Capote, a flamboyant figure who first achieved literary fame at age 23 with his novel Other Voices, Other Rooms and also wrote the 1958 novella Breakfast At Tiffany's, died of liver disease in Los Angeles.

1989 – After a 12-year, 4-billion-mile journey, Voyager 2 flew 3000 miles above the North Pole of Neptune – which is 30 times farther from the Sun than Earth is.
With the decision of the International Astronomical Union to reclassify Pluto as a dwarf planet in 2006, the flyby of Neptune became the point when every known planet in the Solar System had been visited at least once by a space probe.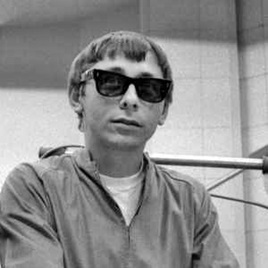 2000 – Jack Nitzsche died of cardiac arrest at the age of 63.
He was a songwriter (co-wrote Needles And Pins with Sonny Bono, and won the Academy Award for Best Original Song for co-writing Up Where We Belong for the film An Officer And A Gentleman), musician (played piano on the Rolling Stones' Paint It Black and Let's Spend The Night Together) and producer (co-produced Neil Young's Crazy Horse and Harvest albums).
And if I may be allowed a personal sentiment, Nitzsche was the composer of the soundtrack for the 1984 film Starman, for which he won a Golden Globe nomination for Best Score.
The closing theme (below) is the most haunting, yet beautiful film music I have ever heard in my life. It absolutely gives me chills.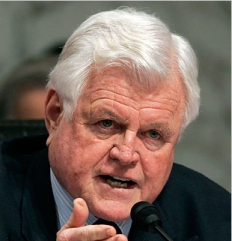 2009 – Sen. Edward M. "Ted" Kennedy died of brain cancer at the age of 77.
He was the second most senior member of the Senate when he died and was the fourth-longest-serving senator in United States history, having served there for almost 47 years.
Well known for his oratorical skills and his calls for modern American liberalism, he became recognized as "The Lion of the Senate" through his long tenure and influence.
The Chappaquiddick incident on July 18, 1969, resulted in the death of his automobile passenger, Mary Jo Kopechne. The incident and its aftermath hindered his chances of ever becoming President of the United States.
His one attempt, in the 1980 presidential election, resulted in a Democratic primary campaign loss to incumbent President Jimmy Carter.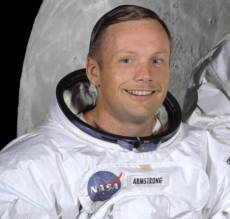 2012 – Neil Armstrong, the first man to walk on the surface of the Moon as part of the Apollo 11 mission in 1969, died at the age of 82, after complications from coronary artery bypass surgery.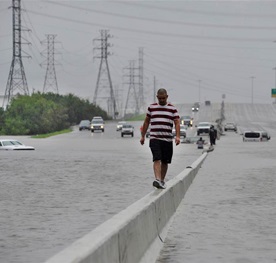 2017 – Hurricane Harvey made landfall in Texas as a powerful Category 4 hurricane, the strongest hurricane to make landfall in the United States in thirteen years.
Over the next few days, the storm caused catastrophic flooding throughout much of eastern Texas, killing 106 people and causing $125 billion in damage.

2018 – Sen. John McCain died of brain cancer at the age of 81.
McCain was taken prisoner of war on October 26, 1967. He was flying his 23rd bombing mission over North Vietnam when his A-4E Skyhawk was shot down by a missile over Hanoi. He withstood brutal treatment by his captors until his release five and a half years later. His wartime injuries and constant beatings while a prisoner left him permanently incapable of raising his arms above his head.
In 1983, McCain was elected to the United States House of Representatives, where he served two terms. He entered the U.S. Senate in 1987 and easily won reelection five times.
He was the Republican nominee for president in 2008 but his selection of Alaska governor Sarah Palin as his running mate proved to be a disaster.
The rollout of Palin to the national media went poorly, and voter reactions to Palin grew increasingly negative, especially among independents and other voters concerned about her qualifications. McCain later said he expressed regret for not choosing independent Senator Joe Lieberman as his VP candidate.
In the end, McCain won 173 electoral votes to Sen. Barack Obama's 365.
Prior to his death, McCain requested that former Presidents George W. Bush and Barack Obama deliver eulogies at his funeral, and asked that both President Donald Trump – with whom he had a long-running feud – and Palin not attend any of the services.
Please Note: This is my final "lesson" until September 11. I'm supposed to be on vacation, remember? 🙂
Compiled by RayLemire©2019 RayLemire.com./ Streamingoldies.com. All Rights Reserved.