"You used to be so amused
At Napoleon in rags and the language that he used
Go to him now, he calls you, you can't refuse
When you got nothing, you got nothing to lose
You're invisible now, you got no secrets to conceal
How does it feel?"
~Bob Dylan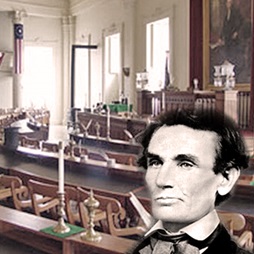 1858 – Abraham Lincoln delivered his "House Divided" speech in Springfield, Illinois.
He spoke after accepting the Illinois Republican Party's nomination as that state's U.S. senator. The speech became the launching point for his unsuccessful campaign for the seat, held by Stephen A. Douglas.
The best-known passage of the speech is…
"A house divided against itself, cannot stand. I believe this government cannot endure, permanently, half slave and half free. I do not expect the Union to be dissolved – I do not expect the house to fall – but I do expect it will cease to be divided. It will become all one thing or all the other. Either the opponents of slavery will arrest the further spread of it, and place it where the public mind shall rest in the belief that it is in the course of ultimate extinction; or its advocates will push it forward, till it shall become lawful in all the States, old as well as new – North as well as South."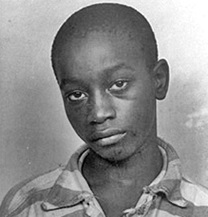 1944 – George Stinney, Jr., a 14-year-old African-American boy, was wrongfully executed, becoming the youngest person ever executed in 20th-century America.
Stinney was accused of murdering two white girls, ages 7 and 11, as they hunted for wildflowers in Alcolu, about 50 miles southeast of Columbia, SC.
He was tried for the murders just a month after the arrest. An all-white, all-male jury was empaneled. That same afternoon, the trial commenced.
It lasted only a few hours. The white lawyer assigned to Stinney's defense cross-examined no witnesses and called none of his own.
The jury deliberated for only 10 minutes before finding Stinney guilty. That same day, the boy was sentenced to death by electrocution.
There were no appeals. There were no requests for a stay.
When the day came for the boy's execution, less than two months after the trial, guards at the Central Correctional Institution in Columbia had a difficult time fitting the small, 5 foot-1 inch, 95-pound boy into the chair.
The straps securing him to the chair did not fit, an electrode was too big for his leg, and the boy had to sit on a Bible to fit properly in the chair. The state's adult-sized face-mask did not fit him so as he was hit with the first 2,400-volt surge of electricity, the mask covering his face slipped off.
On December 17, 2014, circuit court Judge Carmen Mullen vacated Stinney's conviction. She ruled that he had not received a fair trial, as he was not effectively defended and his Sixth Amendment right had been violated.
She also found that the execution of a 14-year-old constituted "cruel and unusual punishment", and wrote, "No one can justify a 14-year-old child charged, tried, convicted and executed in some 80 days," concluding that "In essence, not much was done for this child when his life lay in the balance."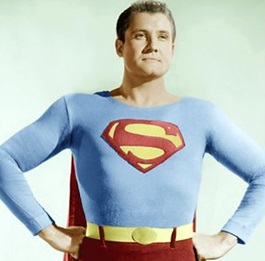 1959 – Actor George Reeves, best known for his role as Superman in the 1950s television program Adventures of Superman, died at the age of 45, supposedly a victim of a self-inflicted gunshot wound to the head.
But was it suicide?
Three days before he and Leonore Lemmon were to be married and go on their honeymoon to Spain, the couple hosted a small party at their house. Having already retired to his bedroom, George descended the stairs in the modest home and yelled at the guests to keep the noise down.
As the sulking George returned to his upstairs bedroom, his intoxicated fiancée "jokingly" exclaimed "Oh no, he'll probably go up to his room and shoot himself."
A few minutes later, a gunshot rang out from Reeves' bedroom.
Here's the question…
If he were about to commit suicide, why would he have asked the guests and his fiancée to be quiet? It would seem as if a man about to kill himself would not have considered "noisy guests" downstairs as very important.
Among some of the facts are … no fingerprints on the gun; the spent shell casing was found underneath Reeves' body; there were no powder marks found on Reeves' body; he had several fresh bruises; and the location of the entrance and exit wounds did not line up with the path of the bullet indicated by its entrance into the wall.
There was another twist to the story…
Reeves had been involved in a long-term romantic affair with Toni Mannix, the wife of Eddie Mannix, an MGM executive with alleged mob ties. Eddie Mannix was in ill health but knew about their relationship.
Reeves broke off the relationship in 1958. Was Reeves was murdered by Toni or Eddie Mannix … or by a mob killer (hired by them) who threatened everyone, so they kept quiet about what really happened?
It's been 60 years and the only people who might know the truth ain't talking. They're all dead.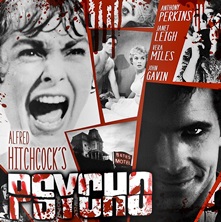 1960 – Alfred Hitchcock's Psycho, starring Anthony Perkins, Janet Leigh, John Gavin, Vera Miles, and Martin Balsam, premiered at the DeMille Theatre in New York City.
Often ranked among the greatest films of all time, Psycho was nominated for four Academy Awards, including Best Supporting Actress for Leigh and Best Director for Hitchcock.
It was a massive commercial success. Filmed on a budget of $800,000, Psycho brought in over $50 million in box office receipts.
Ted Factoid: Ted Knight, later to became famous for his role as Ted Baxter on The Mary Tyler Moore Show, played the role of the police officer seen guarding the room where Norman Bates sat wrapped in a blanket at the end of the film.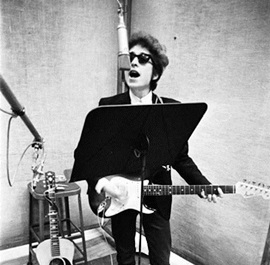 1965 – Bob Dylan recorded Like A Rolling Stone at Columbia Records Studio A in New York City.
Of the 15 takes Dylan attempted, only one made it all the way through – the one that became, according to Rolling Stone magazine, the "greatest song of all time. No other pop song has so thoroughly challenged and transformed the commercial laws and artistic conventions of its time, for all time."
The snap of the opening snare drum had a profound effect on a young kid from New Jersey.
In his 1988 speech inducting Dylan into the Rock & Roll Hall of Fame, Bruce Springsteen remembered, "The first time I heard Bob Dylan, I was in the car with my mother listening to WMCA, and on came that snare shot that sounded like somebody had kicked open the door to your mind."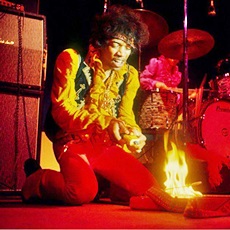 1967 – The three-day Monterey International Pop Music Festival opened at the Monterey County Fairgrounds in Monterey, CA.
Generally regarded as one of the beginnings of the "Summer of Love," the festival catapulted Jimi Hendrix, The Who, Janis Joplin, and Otis Redding to stardom.
Pete Townshend of The Who ignited the crowd by smashing his guitar while smoke bombs exploded behind the amps and frightened concert staff rushed onstage to retrieve expensive microphones. At the end of the mayhem, drummer Keith Moon kicked over his drum kit as the band exited the stage.
Not to be outdone, Hendrix ended his performance by kneeling over his guitar, pouring lighter fluid over it, setting it on fire, and then smashing it onto the stage seven times before throwing its remains into the audience.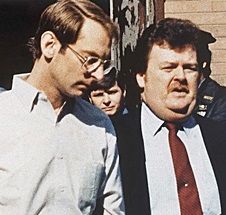 1987 – A jury in New York acquitted Bernhard Goetz of attempted murder in the subway shooting of four young blacks he said were going to rob him.
He was convicted of criminal possession of a weapon in the third degree – carrying a loaded, unlicensed weapon in a public place.
Goetz served eight months.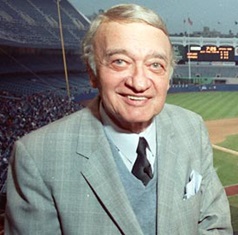 1996 – Mel Allen, the "Voice of the New York Yankees" and an inductee in the Baseball Hall of Fame, died of heart failure at the age of 83.
He handled play-by-play duties on Yankees' broadcasts for 25 years and became legendary for his trademark phrase "How about that!"
During his fifty years in the broadcast industry, Allen covered 20 World Series, 24 All-Star Games, 14 Rose Bowls, 5 Orange Bowls, and 2 Sugar Bowls.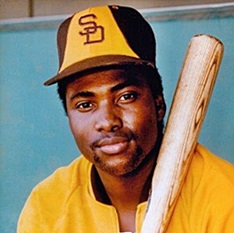 2014 – Baseball Hall of Fame outfielder Tony Gwynn died of cancer at the age of 54.
A 15-time All-Star and five-time Gold Glove winner in right field, Gwynn spent his entire 20-season big league career with the San Diego Padres.
Gwynn won eight batting titles in his career, tied for the most in National League history. He is considered one of the best and most consistent hitters in baseball history.
Gwynn had a .338 career batting average, never hitting below .309 in any full season.
Compiled by Ray Lemire ©2019 RayLemire.com / Streamingoldies.com. All Rights Reserved.