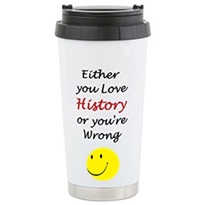 "I remember when my daddy gave me that gun. He told me that I should never point it at anything in the house; and that he'd rather I'd shoot at tin cans in the backyard. But he said that sooner or later he supposed the temptation to go after birds would be too much, and that I could shoot all the blue jays I wanted – if I could hit 'em; but to remember it was a sin to kill a mockingbird."
~Gregory Peck as Atticus Finch
To Kill A Mockingbird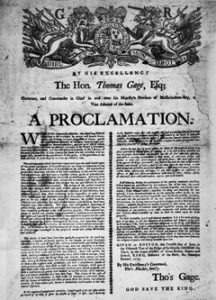 1775 – British general Thomas Gage declared martial law in Massachusetts. The British offered a pardon to all colonists who would "lay down their arms, and return to the duties of peaceable subjects."
There were only two exceptions to the amnesty: Samuel Adams and John Hancock, if captured, were to be hanged.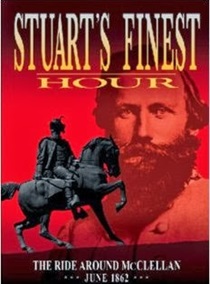 1862 – Confederate General J.E.B. Stuart began his ride around the Army of the Potomac during the Peninsular campaign in Virginia, after being sent on a reconnaissance of Union positions by Robert E. Lee.
Four days later, Stuart had circled the entire Yankee force, 105,000 strong, and provided Lee with crucial information.
General George McClellan had spent the spring of 1862 preparing the Union army for a campaign against Richmond up the James Peninsula.
During his reconnaissance, Stuart – pursued by Union cavalry that was commanded, coincidentally, by his father-in-law, Philip St. George Cooke – discovered that McClellan's right flank did not have any natural topographic features to protect it.
The information provided to Lee helped the Confederates begin an attack that eventually drove McClellan from Richmond's doorstep.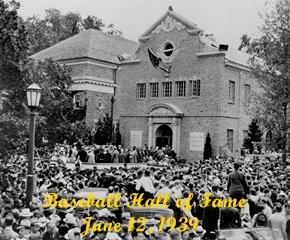 1939 – The Baseball Hall of Fame was dedicated and the first Induction Ceremony was held in Cooperstown, NY.
The first five men elected (in 1936) were Ty Cobb, Babe Ruth, Honus Wagner, Christy Mathewson and Walter Johnson; 13 more players, 2 managers, and 7 Executive/Pioneer inductees were selected in 1937-38 before the entire group was inducted at the Hall's 1939 opening.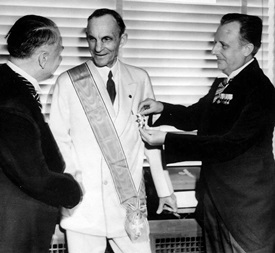 1940 – Edsel Ford telephoned William Knudsen of the U.S. Office of Production Management to confirm Ford Motor Company's acceptance of Knudsen's proposal to manufacture 9,000 Rolls-Royce-designed engines to be used in British and U.S. airplanes on an expedited basis.
One significant obstacle remained, however: Edsel's father Henry, who still retained complete control over the company he founded, was known for his opposition to the possible U.S. entry into World War II.
As soon as the British press announced the deal, Henry Ford personally and publicly canceled it, telling a reporter: "We are not doing business with the British government or any other government."
Ford had in effect already accepted a contract from the German government. The Ford subsidiary Ford-Werke in Cologne was doing business with the Third Reich at the time, which Ford's critics took as proof that he was concealing a pro-German bias behind his claims to be a man of peace.
The photo above lent credence to that theory. In 1938, Ford was presented with the Grand Cross of the Supreme Order of the German Eagle on his 75th birthday. He was the first American recipient of this order, an honor created in 1937 by Adolf Hitler.
This was the highest honor Nazi Germany could give to any foreigner and represented Adolf Hitler's personal admiration and indebtedness to Henry Ford. The presentation was made by Karl Kapp, German consul in Cleveland, and Fritz Heller, German consular representative in Detroit.
Ford later reversed his position when U.S. entry into the war looked ever more certain, and in May of 1941 the company opened a large new government-sponsored facility at Willow Run, Michigan, for the purposes of manufacturing B-24E Liberator bombers for the Allied war effort.

1942 – Anne Frank received a diary for her 13th birthday.
Although it was an autograph book, bound with red-and-white checkered cloth and with a small lock on the front, she decided she would use it as a diary and began writing in it almost immediately.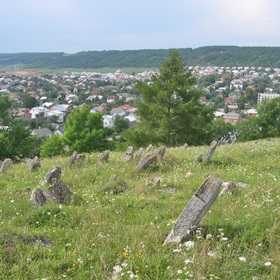 1943 – German troops liquidated the Jewish Ghetto in Brzezany, Poland (now Berezhany, Ukraine).
1,180 Jews were led to the city's old Jewish graveyard and shot.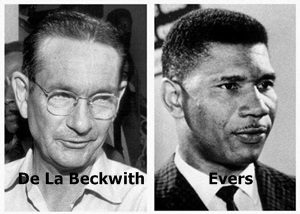 1963 – In the driveway outside his home in Jackson, Mississippi, African American civil rights leader Medgar Evers was shot to death by white supremacist Byron De La Beckwith.
As a field worker for the NAACP, Evers traveled through his home state encouraging poor African Americans to register to vote and recruiting them into the civil rights movement.
He was instrumental in getting witnesses and evidence for the Emmett Till murder case, which brought national attention to the plight of African Americans in the South.
After a funeral in Jackson, Evers, who was a member of the Normandy invasion forces, was buried with full military honors at Arlington National Cemetery. President John F. Kennedy and many other leaders publicly condemned the killing.
In 1964, the first trial of De La Beckwith ended with a deadlock by an all-white jury, sparking numerous protests. When a second all-white jury also failed to reach a decision, De La Beckwith was set free.
Three decades later, the state of Mississippi reopened the case under pressure from civil rights leaders and Evers' family.
In February 1994, a racially mixed jury in Jackson found Beckwith guilty of murder. The unrepentant white supremacist, aged 73, was sentenced to life imprisonment. He died in 2001.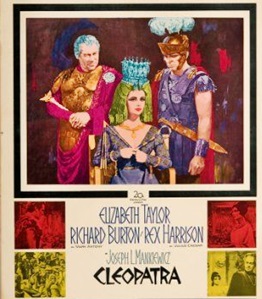 1963 – Cleopatra, starring Elizabeth Taylor, Richard Burton, Rex Harrison, Roddy McDowall, and Martin Landau, premiered in U.S. theaters.
Even though it became the most successful film of 1963, 20th Century Fox's income of $40.3 million earned from its share of the global ticket sales was not enough to cover the film's staggering $44 million in costs.
It received nine nominations at the 36th Academy Awards and won four: Best Production Design, Best Cinematography, Best Visual Effects and Best Costume Design.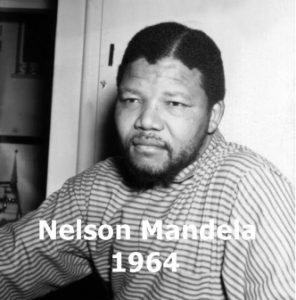 1964 – Anti-apartheid activist and African National Congress leader Nelson Mandela was sentenced to life in prison for sabotage in South Africa.
Mandela served 27 years in prison, but amid growing domestic and international pressure, and with fears of a racial civil war, President F. W. de Klerk released him in 1990.
Mandela was elected to the presidency of South Africa in 1994, following which he served one term in office (1994–99). He was the first non-white head of state in South African history, as well as the first to take office following the dismantling of the apartheid system and the introduction of multiracial democracy.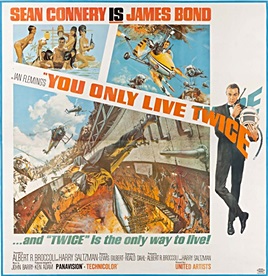 1967 – You Only Live Twice, starring Sean Connery, premiered in London.
The fifth in the James Bond series, it was a great success, receiving positive reviews and grossing over $111 million in worldwide box office sales against a budget of $10 million.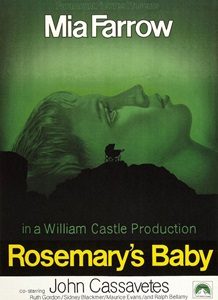 1968– Rosemary's Baby, directed by Roman Polanski in his American film debut, premiered in theaters.
The film chronicled the story of a pregnant woman who suspects that an evil cult wants to take her baby for use in their rituals.
The cast featured Mia Farrow, John Cassavetes, Ruth Gordon, Sidney Blackmer, Maurice Evans, and Ralph Bellamy.
Gordon won the Academy Award for Best Supporting Actress for her performance in the film.
Film Factoids: While the apartment in the story is called The Bramford, the actual exterior shots were filmed at The Dakota, the historic Central Park West building, later to be the residence of John Lennon and the location of his murder.
The Dakota's managers would not allow filming to take place inside the building, so all interior scenes had to be filmed at Paramount Studios.
A year after the movie opened, Polanski's wife, Sharon Tate, was brutally murdered by Charles Manson's followers.
Ira Levin, the book's author, named the apartment building The Bramford, after Dracula author Bram Stoker.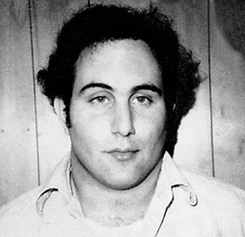 1978 – David Berkowitz was sentenced to 25 years to life in prison for each of the six "Son of Sam" .44-caliber killings he had committed in New York City.
Berkowitz is entitled to a parole hearing every two years as mandated by state law, but he has consistently refused to ask for his release, sometimes skipping the hearings altogether.
At his 2016 hearing, Berkowitz stated that while parole was "unrealistic," he felt he had improved himself behind bars, adding, "I feel I am no risk, whatsoever."

1981– Raiders of The Lost Ark, directed by Steven Spielberg and starring Harrison Ford, Karen Allen, Ronald Lacey, Denholm Elliott, and Paul Freeman, premiered in the U.S.
The first installment in the Indiana Jones film franchise, the film, made on an $18 million budget, grossed $384 million worldwide throughout its theatrical releases.
The movie was subsequently nominated for nine Academy Awards, including Best Picture, in 1982 and won four (Best Sound, Best Film Editing, Best Visual Effects, and Best Art Direction-Set Decoration. It also received a Special Achievement Award for Sound Effects Editing.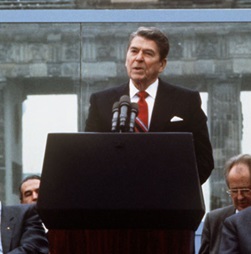 1987 – In one of his most famous Cold War speeches, President Ronald Reagan challenged Soviet Leader Mikhail Gorbachev to "tear down" the Berlin Wall, a symbol of the repressive Communist era in a divided Germany.
With the wall as a backdrop, Reagan declared to a West Berlin crowd, "There is one sign the Soviets can make that would be unmistakable, that would advance dramatically the cause of freedom and peace." He then called upon his Soviet counterpart:
"Secretary General Gorbachev, if you seek peace – if you seek prosperity for the Soviet Union and Eastern Europe – if you seek liberalization: come here, to this gate. Mr. Gorbachev, open this gate. Mr. Gorbachev, tear down this wall."
The speech foreshadowed events to come: Two years later, on November 9, 1989, joyful East and West Germans did break down the infamous barrier between East and West Berlin. Germany was officially reunited on October 3, 1990.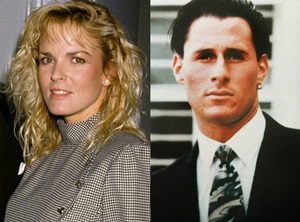 1994 – Nicole Brown Simpson – the ex-wife of football legend O.J. Simpson – and her friend Ron Goldman were brutally stabbed to death outside her home in Brentwood, California, in what quickly became one of the most highly publicized trials of the century.
The evidence against Simpson was extensive: His blood was found at the murder scene; blood, hair, and fibers from Brown and Goldman were found in Simpson's car and at his home; one of his gloves was also found in Brown's home, the other outside his own house; and bloody shoe prints found at the scene matched those of shoes owned by Simpson.
But as we all know, the mountain of evidence didn't add up to a conviction.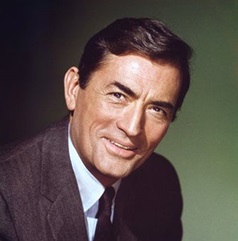 2003 – Actor Gregory Peck died at his Los Angeles home at the age of 87.
Known to many for his Academy Award-winning portrayal of the courageous, dignified lawyer Atticus Finch in To Kill A Mockingbird, Peck's career was filled with outstanding performances in many classic films:
MacArthur, The Boys From Brazil, The Gunfighter, Guns Of Navarone, The Keys of The Kingdom, The Snows of Kilimanjaro, Spellbound, Twelve O'Clock High, Moby Dick, and so many more.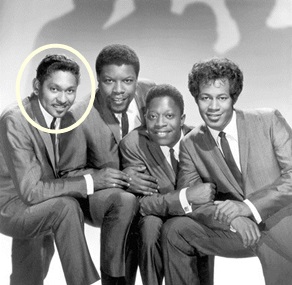 2011 – Carl Gardner died of congestive heart failure at the age of 83.
He was the founder of the Coasters (Yakety Yak, Young Blood, Searchin' and Charlie Brown), and together with the other members of the group, was inducted into the Rock and Roll Hall of Fame in 1987.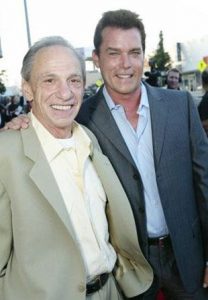 2012 – Henry Hill died of complications related to heart disease. He was 69.
Hill was associated with the Lucchese crime family. In 1980, he became an FBI informant and his testimony helped secure 50 convictions, including those of mobsters Paul Vario and James Burke on multiple charges.
Hill's life story was documented in the true crime book Wiseguy: Life in a Mafia Family which was subsequently adapted by Martin Scorsese into the critically acclaimed film Goodfellas in which Hill was portrayed by Ray Liotta.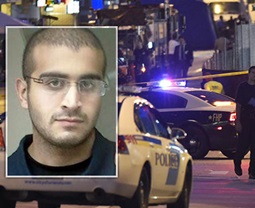 2016 – Forty-nine people were killed and 53 others injured in an attack at The Pulse nightclub in Orlando, Florida.
It was, at the time, the deadliest shooting by a single shooter in United States history. The shooter, Omar Mateen, was killed in a gunfight with police three hours later.
Compiled by Ray Lemire ©2019 RayLemire.com. / Streamingoldies.com. All Rights Reserved.