"If, from the more wretched parts of the old world, we look at those which are in an advanced stage of improvement, we still find the greedy hand of government thrusting itself into every corner and crevice of industry, and grasping the spoil of the multitude. Invention is continually exercised, to furnish new pretenses for revenues and taxation. It watches prosperity as its prey and permits none to escape without tribute."
~Thomas Paine
"The Rights of Man" … 1791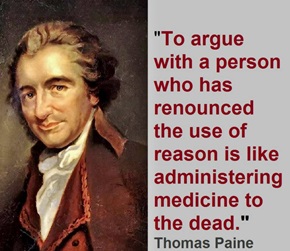 1809 – Political theorist Thomas Paine died at the age of 72.
Throughout most of his life, his writings inspired passion, but also brought him great criticism. He had a grand vision for society: he was staunchly anti-slavery, and he was one of the first to advocate a world peace organization and social security for the poor and elderly. But his radical views on religion would destroy his success
In 1776, he published Common Sense, communicating the ideas of the Revolution to common farmers as easily as to intellectuals, creating prose that stirred the hearts of the fledgling United States.
He later produced The American Crisis, which helped inspire the Continental Army.
After returning to his native England, he wrote The Rights of Man in response to criticism of the French Revolution. This work caused Paine to be labeled an outlaw in England for his anti-monarchist views, and he fled to France to join the National Convention.
Things did not go smoothly there.
By 1793, he was imprisoned in France for not endorsing the execution of Louis XVI. During his imprisonment, he wrote and distributed the first part of what was to become his most famous work at the time, the anti-church text, The Age of Reason.
He was freed in 1794 (narrowly escaping execution) thanks to the efforts of James Monroe, then U.S. Minister to France.
Paine remained in France until 1802 when he returned to America on an invitation from Thomas Jefferson. Paine discovered that his many contributions to the American Revolution had been all but eradicated due to his religious views.
Only six people attended his funeral.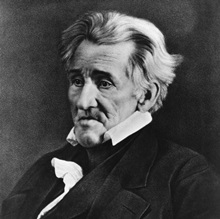 1845 – Andrew Jackson, the seventh president of the United States, died of heart failure at the age of 78.
Jackson, shown above in the final year of his life, remains one of the most studied and controversial figures in American history.
He has been described as "a man of the people battling inequality and upper-class tyranny," while at the same time, criticized as "the most aggressive enemy of the Indians in early American history."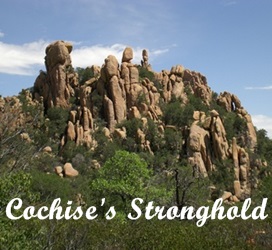 1874 – Cochise, one of the great leaders of the Apache Indians in their battles with the U.S. government from 1861-72, died on the Chiricahua reservation in southeastern Arizona.
That night his warriors painted his body yellow, black, and vermilion, and took him deep into the Dragoon Mountains. They lowered his body and weapons into a rocky crevice, the exact location of which remains unknown.
Today, however, that section of the Dragoon Mountains is known as Cochise's Stronghold.

1949 – Hollywood figures, including film stars Frederic March, John Garfield, Paul Muni, and Edward G. Robinson, were named in a FBI report as Communist Party members.
Suspicions about March were raised by his activities in a group that was critical of America's growing nuclear arsenal. The group included Helen Keller and Danny Kaye.
In response to this particular round of allegations from the FBI, movie tough-guy Edward G. Robinson declared, "These rantings, ravings, accusations, smearing, and character assassinations can only emanate from sick, diseased minds of people who rush to the press with indictments of good American citizens. I have played many parts in my life, but no part have I played better or been more proud of than that of being an American citizen."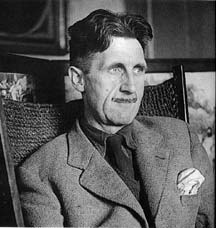 1949 – George Orwell's Nineteen Eighty-Four (also known as 1984) was published by Secker and Warburg in London.
The novel's all-seeing leader, known as "Big Brother," became a universal symbol for intrusive government and oppressive bureaucracy.
Beyond the familiar message that "Big Brother is always watching you," the concepts of Room 101, the Thought Police and memory hole all became common phrases for denoting totalitarian authority.
The novel, the last he would ever write, brought him lasting fame with its grim vision of a future where all citizens are watched constantly and language ("Newspeak") is twisted to suppress free thought, individualism, and happiness.
Orwell did not live to enjoy the success of his work. He died from tuberculosis at the age of 46 in January 1950.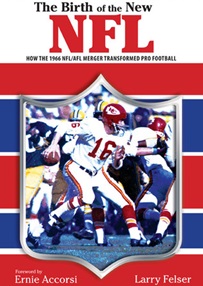 1966 – The rival National Football League and American Football League announce that they would merge, although it took until the 1970 season for the leagues to unite their operations and integrate their regular season schedules.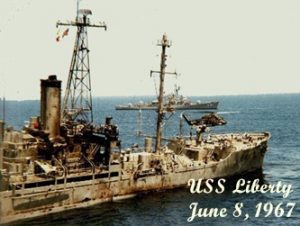 1967 – During the Six-Day War, Israeli aircraft and torpedo boats attacked the USS Liberty in international waters off Egypt's Gaza Strip.
The intelligence ship, well-marked as an American vessel and only lightly armed, was attacked first by Israeli aircraft that fired napalm and rockets at the ship. The Liberty attempted to radio for assistance, but the Israeli aircraft blocked the transmissions.
Eventually, the ship was able to make contact with the U.S. carrier Saratoga, and 12 fighter jets and four tanker planes were dispatched to defend the Liberty.
When word of their deployment reached Washington, however, Secretary of Defense Robert McNamara ordered them recalled to the carrier, and they never reached the Liberty. The reason for the recall remains unclear.
Back in the Mediterranean, nine of the 294 crewmembers were dead and 60 were wounded.
Suddenly, the ship was attacked by Israeli torpedo boats, which launched torpedoes and fired artillery at the ship. Under the command of its wounded captain, William L. McGonagle, the Liberty managed to avert four torpedoes, but one struck the ship at the waterline.
Heavily damaged, the ship launched three lifeboats, but these were also attacked – a violation of international law.
In all, 34 Americans were killed and 174 were wounded in the two-hour attack. In the attacks' aftermath, the Liberty managed to limp to a safe port.
Israel later apologized for the attack and offered $6.9 million in compensation, claiming that it had mistaken the Liberty for an Egyptian ship.
However, survivors, and some former U.S. officials, believed that the attack was deliberate, staged to conceal Israel's pending seizure of Syria's Golan Heights, which occurred the next day.
1968 – Two days after being murdered in California, Senator Robert F. Kennedy's funeral was held at Saint Patrick's Cathedral in New York City. Following the mass, Kennedy's body was transported by a special private train to Washington, D.C.
Although Kennedy had often said he wished to be buried in the family plot in Massachusetts, the Kennedy family decided to have him laid to rest at Arlington National Cemetery, just 30 yards from the grave of his assassinated older brother, President John F. Kennedy.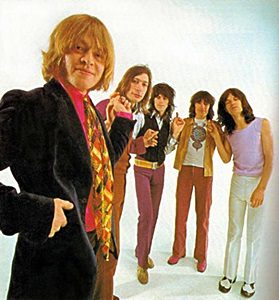 1969 – Brian Jones received three visitors at his Cotchford Farm residence in East Sussex, the home formerly owned by Winnie-the-Pooh author A. A. Milne.
The visitors (Mick Jagger, Keith Richards and Charlie Watts) informed Jones that the Rolling Stones – the band he had formed – would continue without him.
The Stones were planning a tour of North America in November 1969, but their management was informed that Jones – shown above in his final photo session with the band – would not receive a work permit, owing to his drug convictions … of which there had been many.
Although Jones was fired, Jagger told him it was his choice how to break it to the public. Jones released a statement the following day, announcing his departure.
In his statement he said, among other things, that "I no longer see eye-to-eye with the others over the discs we are cutting."
Less than a month later, Brian Jones was dead.
The story will continue on July 3.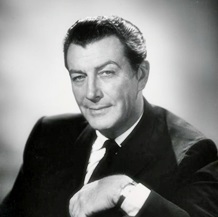 1969 – Actor Robert Taylor died of lung cancer at the age of 57.
One of the most popular leading men of his era, Taylor starred in Magnificent Obsession, A Yank At Oxford, Bataan, Quo Vadis, and Ivanhoe.
Later in his career, he starred in the television series The Detectives Starring Robert Taylor, and in 1966, he took over hosting duties from Ronald Reagan on the series Death Valley Days.
Name Change Factoid: When MGM signed him to a contract in 1932, they insisted he change his screen name because the name he was born with (Spangler Arlington Brugh) was certainly not going to work.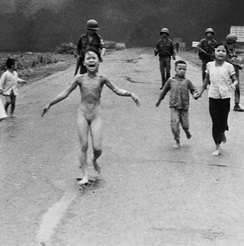 1972 – Moments after the South Vietnamese air force mistakenly dropped a load of napalm on the village of Trang Bang (25 miles northwest of Saigon) Associated Press photographer Nick Ut captured an iconic, Pulitzer Prize-winning photo of nine-year-old Phan Thị Kim Phúc.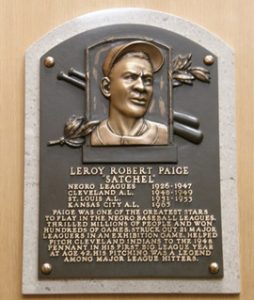 1982 – Leroy Robert "Satchel" Paige died of a heart attack at the age of 75.
He didn't play in the major leagues until 1948, when at the age of 42, he was signed by the Cleveland Indians. After two seasons with Cleveland, he spent three seasons with the St. Louis Browns, earning two All-Star Game selections.
He then returned to life in the minors and barnstorming, and didn't play another game in the majors until he pitched one game in 1965 for the Kansas City Athletics when he was 59.
The numbers – at least the big league ones – do not do justice to his legend.
With African-American players barred from the major leagues, Paige began his professional career in 1926 in the Negro Southern League. The Negro Leagues' top draw for years, he combined his ability to put on a show with extraordinary raw talents to keep the turnstiles moving.
His success in exhibition games against major league stars such as Babe Ruth, Rogers Hornsby and Joe DiMaggio helped raise awareness that African Americans could – and should – play in the major leagues.
Paige was elected to the Hall of Fame in 1971 as the first inductee from the Committee on Negro Baseball Leagues.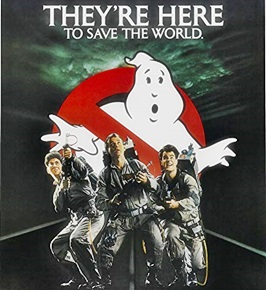 1984 – Ghostbusters, starring Bill Murray, Dan Aykroyd, Harold Ramis, and Sigourney Weaver, premiered in theaters across the U.S.
It grossed $13.6 million on its opening weekend and $23 million in its first week, setting studio records at the time.
By the year's end, Ghostbusters had grossed $221 million, making it the highest-grossing film of the year.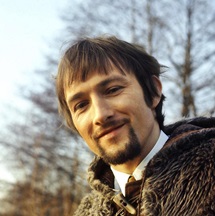 2010 – Pop singer Crispian St. Peters died after a prolonged illness at the age of 71.
He was best known for his work in the 1960s, particularly The Pied Piper (a #4 U.S. hit) and You Were On My Mind (a #2 song in England).
He became the object of massive press attention after he claimed that he'd written 80 songs that were better than anything John Lennon or Paul McCartney had ever authored, and subsequently described himself as a better singer than Elvis Presley and more exciting than Tom Jones.
Matters went from bad to worse when he told a teen magazine "I think the Beatles' stage act is rubbish. I move about. I do something to earn my money. They just stand there."
With the Beatles at the peak of their success, fans reacted negatively to the comments, and although St. Peters later claimed to have been making the statements with his tongue firmly in his cheek, the damage was done.
Compiled by Ray Lemire ©2019 RayLemire.com. / Streamingoldies.com. All Rights Reserved.