"The only real security that you can have for all your important rights must be in the nature of your government. If you suffer any man to govern you who is not strongly interested in supporting your privileges, you will certainly lose them."
~Roger Sherman, Connecticut
Delegate to the Constitutional Convention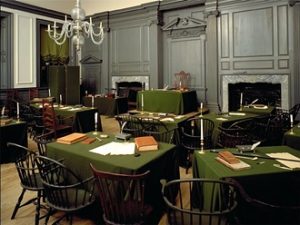 1787 – With George Washington presiding, the Constitutional Convention formally convened in Philadelphia.
The convention faced a daunting task: the peaceful overthrow of the new American government as it had been defined by the Article of Confederation.
There were four plans considered.
1) The process began with the proposal of James Madison's Virginia Plan which strongly resembled Britain's parliament. It featured a legislature with representation in both houses apportioned to states based upon population. The two houses would in turn elect the executive and the judiciary and would possess veto power over the state legislatures.
2) William Patterson of New Jersey proposed a plan more attractive to the new nation's smaller states. Each state would have a single vote in Congress as it had been under the Articles of Confederation, to even out power between large and small states.
But, the plan also gave Congress new powers: the collection of import duties and a stamp tax, the regulation of trade and the enforcement of requisitions upon the states with military force.
3) Alexander Hamilton of New York put forward to the delegates a third plan, a perfect copy of the British Constitution including an upper house and legislature that would serve on "good behavior".
4) Confronted by the three counter-revolutionary options, Roger Sherman of Connecticut finally came up with a workable compromise: a government with an upper house made up of equal numbers of delegates from each state and a lower house with proportional representation based upon population.
Sherman's plan formed the basis of the new U.S. Constitution, which became the law of the land in 1789.
Sherman Factoid: Sherman was the only person to sign all four great state papers of the United States: the Continental Association, the Declaration of Independence, the Articles of Confederation, and the Constitution.
Idle Thought: Hamilton's proposal to allow legislators to serve as long as they exhibited "good behavior" certainly would not work today. Congress would be empty.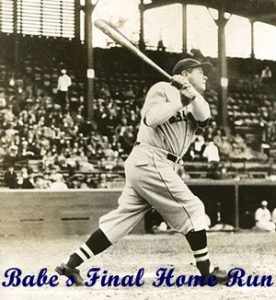 1935 – Babe Ruth – playing with the Boston Braves after fifteen remarkable years with the New York Yankees – was struggling at the plate. Yet for one more afternoon, Ruth turned back the clock in Pittsburgh.
On this date, the Sultan of Swat gave fans one final show.
Sitting on 711 career home runs, Ruth hit three on this day, including the 714th and final home run of his storied career. The last homer sailed out of the park over the right field upper deck – the first time anyone had hit a fair ball completely out of Forbes Field.
Ruth, then 40 and experiencing the worst season in his career (he was hitting just .181) retired one week later.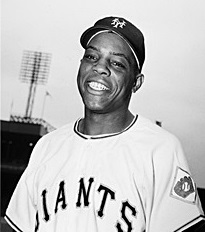 1951 – Willie Mays made his Major League debut with the New York Giants.
Although he went hitless in his first 12 plate appearances, he went on to win Rookie of The Year and compiled astonishing numbers in his prolific career: 3,283 hits, 660 home runs, 1,903 RBI, 338 stolen bases, 24-time All Star, 2-time National League MVP, and of course, an inductee into the Baseball Hall of Fame.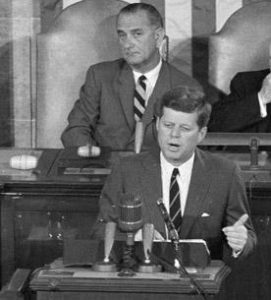 1961 – President John F. Kennedy announced to Congress his goal of sending an American to the moon by the end of the decade and asked for financial support of an accelerated space program.
He made the task a national priority and a mission in which all Americans would share, stating that it would not be one man going to the moon; it would be an entire nation.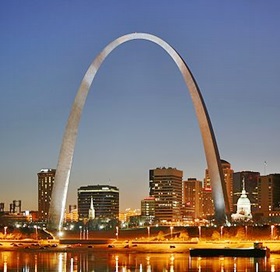 1968 – The Gateway Arch, a 630-foot monument in St. Louis, Missouri, was formally dedicated.
It is the world's tallest arch, the tallest man-made monument in the Western Hemisphere, and Missouri's tallest accessible building.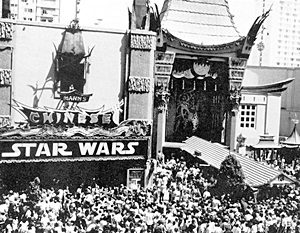 1977 – 20th Century Fox premiered George Lucas' space odyssey Star Wars at Mann's Chinese Theatre in Hollywood.
Filmed on a budget of $11 million, the movie has generated over $800 million at the box office and is credited with reviving the science-fiction film genre, which had previously been considered highly unprofitable.
In addition to its commercial success, Star Wars was well received by critics and was nominated for 10 Academy Awards, including Best Picture.
It won in six categories, mostly technical, and received an additional Oscar for Special Achievement in Sound Editing.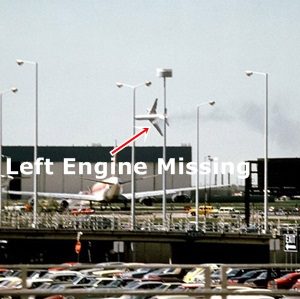 1979 – American Airlines Flight 191 crashed and exploded after losing one engine just after taking off from Chicago's O'Hare Airport, bound for Los Angeles.
The DC-10 jet appeared to take off normally but after rising to only 400 feet, stalled and then rolled to the left. The plane quickly plunged, crashing into Ravenswood Airport, which had been abandoned and was no longer in use.
The plane, loaded with fuel, exploded on impact, killing all 277 people on board instantly. The heat from the fire was so intense that firefighters could not approach the crash for close to an hour. The crash also caused a fire at a nearby mobile-home park and killed two bystanders on the ground.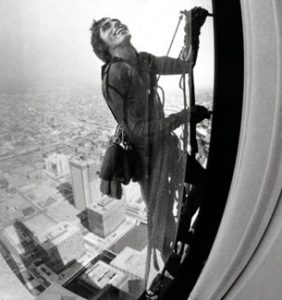 1981 – Daredevil Dan Goodwin, wearing a Spider-Man suit and using suction cups, camming devices, and skyhooks, successfully scaled the then-tallest building in the world, the 110-story Sears Tower in Chicago.
For seven hours, Goodwin fought the high altitude winds, slippery glass, and repeated attempts by the Chicago Fire Department to stop him.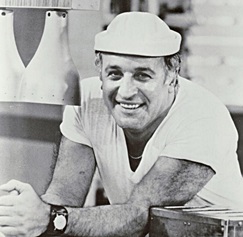 1990 – Actor Vic Tayback died of a heart attack at the age of 60.
Tayback appeared in over 40 movies and made numerous guest appearances as a character actor on television during his career.
He is best remembered, however, as diner owner Mel Sharples in both the movie Alice Doesn't Live Here Anymore and the television series, Alice, which ran from 1976 to 1985.
He was the only actor in the original film to reprise his role in the series.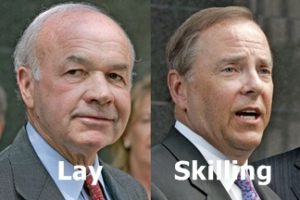 2006 – Former Enron Corp. chiefs Kenneth Lay and Jeffrey Skilling were convicted in Houston of conspiracy and fraud for the company's downfall.
Lay died from a heart attack two months later (before his scheduled sentencing).
Skilling was sentenced to 24 years in prison, and fined $45 million. He was released from federal custody in February 2019, after serving 12 years.
Compiled by Ray Lemire ©2019 RayLemire.com. / Streamingoldies.com. All Rights Reserved.