Sunrise doesn't last all morning
A cloudburst doesn't last all day
Seems my love is up
And has left you with no warning
But it's not always going
To be this grey
I'll use those words from George Harrison to announce that I will be closing up shop for the summer, effective tomorrow (after I post one final Daily History Lesson.)
I recently had heart surgery to replace a very defective aortic valve. Whether you ever realized it or not, I was in bad condition, very bad condition. Since the surgery, I feel so much better and I can't wait to get outdoors and enjoy the summer.
BUT … (and this is important)
That doesn't mean you will no longer be able to listen. I am going to show you a very easy way to access well over 1,000 medleys and YOU get to choose the ones you want to hear!
If you look at the right hand side of this page, you should see a black box with several directories. One of them (at the top) is Memories Medley.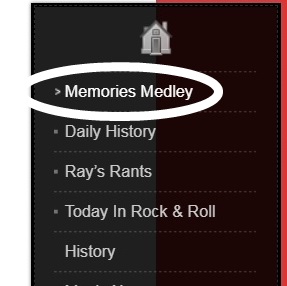 If you click that, it will take you to the last music medley I created (Rockin Birthday Medley) … and if you scroll down to the bottom of the page, you'll find something that says "Post Navigation" with numbers going up to 417.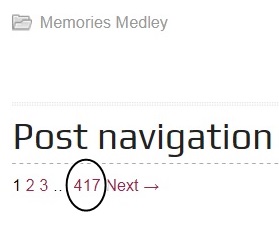 If you click the "417," it will take you back to the point when I started saving these little musical treasures. At the bottom of that page, you'll see a 416. Click that and it will take you to the next page … and so on and so on.
I think it's easy enough to figure out but if you have any questions, don't hesitate to leave a comment and I'll get back to you.
I'll be back with more medleys in September.
Enjoy YOUR summer!