"Dates and facts are not enough to show what happened in the past when dealing with people. It is necessary to delve into the human side of history to come up with the truth. History must be made relevant to the present to make it useful."
~Allison Krause
Kent State Student
Written the day before she was shot and killed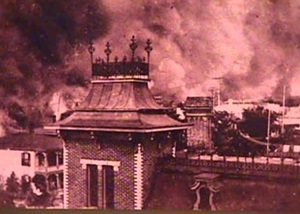 1901 – The Great Jacksonville Fire of 1901, one of the worst disasters in Florida history, started with a boiler explosion at a candle factory.
Over the next eight hours, the fire burned 146 city blocks, destroyed more than 2,368 buildings, and left almost 10,000 residents homeless.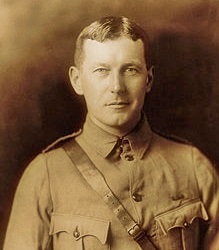 1915 – Canadian physician Lieutenant-Colonel John McCrae wrote In Flanders Fields after presiding over the funeral of friend and fellow soldier Lieutenant Alexis Helmer, who died in the Second Battle of Ypres.
It is one of the most quoted poems from World War 1, but according to legend, fellow soldiers retrieved the poem after McCrae, initially dissatisfied with his work, discarded it.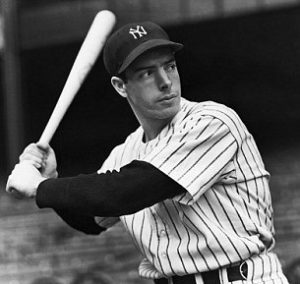 1936 – New York Yankees legend Joe DiMaggio made his Major League debut.
The future Hall of Fame player hit 29 home runs in his rookie season, a record that stood for over 80 years, but he is perhaps best known for his 56-game hitting streak (May 15 – July 16, 1941), a record that still stands.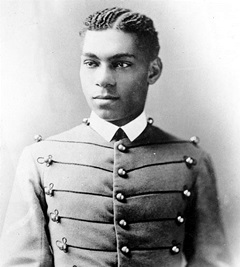 1940 – Henry Ossian Flipper, former slave, American soldier, and the first African-American to graduate from the United States Military Academy at West Point, died at the age of 84.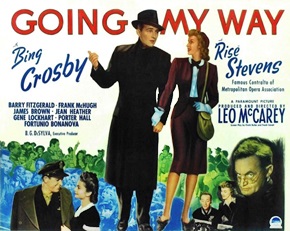 1944 – Going My Way, starring Bing Crosby and Barry Fitzgerald, premiered in New York City.
It became the highest-grossing picture of 1944, and was nominated for 10 Academy Awards, winning seven, including Best Picture, Best Director (Leo McCarey), Best Actor (Crosby) and Best Supporting Actor (Fitzgerald).
Fitzgerald was nominated for both Best Actor and Best Supporting Actor. Subsequently, the rules were changed to prevent a recurrence.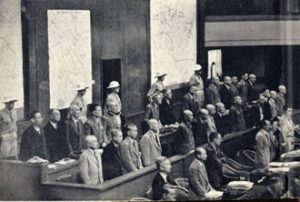 1946 – In Tokyo, Japan, the International Military Tribunals for the Far East began hearing the case against 28 Japanese military and government officials accused of committing war crimes and crimes against humanity during World War II.
Two of the twenty-eight defendants died of natural causes during the trial. One defendant had a mental breakdown on the first day of trial, was sent to a psychiatric ward and released in 1948.
The remaining twenty-five were all found guilty, many of multiple counts. Seven were sentenced to death by hanging, sixteen to life imprisonment, and two to lesser terms.
All seven sentenced to death were found to be guilty of inciting or otherwise implicated in mass-scale atrocities, among other counts. Three of the sixteen sentenced to life imprisonment died between 1949 and 1950 in prison. The remaining thirteen were paroled between 1954 and 1956, less than eight years in prison for their crimes against millions of people.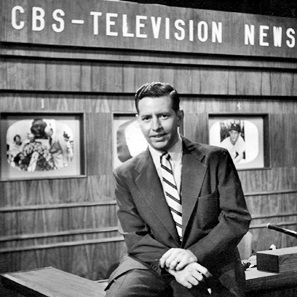 1948 – Douglas Edwards began anchoring CBS Television News, a regular 15-minute nightly newscast on the CBS television network.
It aired every weeknight at 7:30 p.m., and was the first regularly scheduled network television news program featuring an anchor.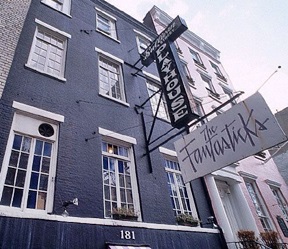 1960 – The Fantasticks premiered at the Sullivan Street Playhouse, a small Off-Broadway theatre in New York City's Greenwich Village.
It ran a total of 42 years (until 2002) and 17,162 performances, making it the world's longest-running musical.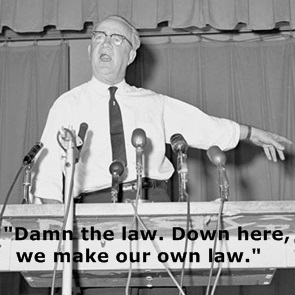 1963 – The Battle of Birmingham … Martin Luther King, Jr. had been arrested on April 12, prompting the famous Letter From Birmingham Jail.
The movement organized by the Southern Christian Leadership Conference to bring attention to the integration efforts of African Americans in Birmingham, Alabama had, by this date, resulted in 600 more arrests.
A May 2 rally of hundreds of children, from high schoolers down to first graders, created a massive walkout defying the principal of Parker High School. More than 600 students were arrested; the youngest of these was reported to be eight years old. That meant there were now 1,200 prisoners in the 900-capacity Birmingham jail.
On this date, Commissioner of Public Safety Eugene "Bull" Connor (shown above), with no room for another prisoner, ordered the city's fire hoses (set at a level that would peel bark off a tree or separate bricks from mortar) to be turned on protesting high school students.
Boys' shirts were ripped off, and young women were pushed over the tops of cars by the force of the water. When the students crouched or fell, the blasts of water rolled them down the asphalt streets and concrete sidewalks.
The photos from that day enraged a nation. Horrified at what the Birmingham police were doing to protect segregation, New York Senator Jacob K. Javits declared, "the country won't tolerate it," and pressed Congress to pass a civil rights bill.
President John F. Kennedy told a group of people at the White House that the photos made him "sick."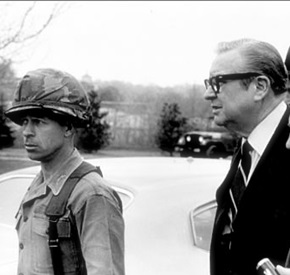 1970 – Ohio Governor James A. Rhodes, involved in a Republican primary battle for the party's U.S. senatorial nomination, arrived in Kent to address the crumbling situation at Kent State University.
He wasted little time in blaming the students, concluding with a threat which was, as events unfolded, an enormous understatement.
"They are the strongest, well-trained militant revolutionary group that has ever assembled in America They're worse than the brownshirts and the Communist element and the night riders and the vigilantes. They are the worst type of people that we harbor in America. We're going to use every weapon possible to eradicate the problem."
Less than year before the tragedy at Kent State, the Special Agent in Charge of the Cincinnati Bureau sent FBI Director J. Edgar Hoover a memo detailing Rhodes' attitude towards civil unrest:
"He personally feels that the Director's stated position of dealing firmly with these groups is the only sensible method."
The story – in all of its horror – concludes tomorrow.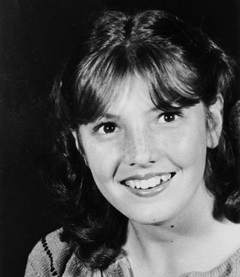 1980 – 13-year-old Cari Lightner of Fair Oaks, California, was walking along a quiet road on her way to a church carnival when a car swerved out of control, striking and killing her.
She was hit from behind, thrown 125 feet and left in the road to die because Clarence William Busch, the driver of the car, did not stop.
At the time of the crash, Busch had four previous drunk driving convictions, for which he had served, at most, 48 hours in jail. He had been arrested for another hit-and-run accident just two days before hitting Cari.
Cari's tragic death compelled her mother, Candy Lightner, to found the organization Mothers Against Drunk Driving (MADD), which would grow into one of the country's most influential non-profit organizations.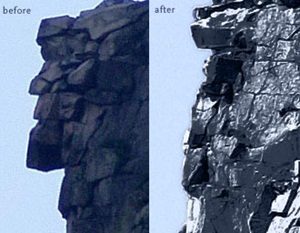 2003 – New Hampshire residents woke up to find their stern granite symbol of independence and stubbornness, the Old Man of the Mountain, had collapsed into indistinguishable rubble.
The state had used cables and epoxy for years in an attempt to keep the rock profile from falling due to erosion and the natural freeze-and-thaw cycle.
But heavy rains, high winds and freezing temperatures ended a century of efforts to protect the giant mountainside landmark from the same natural forces that created it.
"Men hang out their signs indicative of their respective trades; shoe makers hang out a gigantic shoe; jewelers a monster watch, and the dentist hangs out a gold tooth; but up in the Mountains of New Hampshire, God Almighty has hung out a sign to show that there He makes men."
~Daniel Webster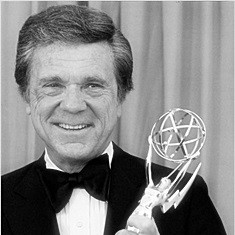 2011 – Actor Jackie Cooper died of natural causes at the age of 88.
At the age of nine, he was the youngest performer to have been nominated for an Academy Award for Best Actor in a Leading Role, an honor he received for the film Skippy.
He went on to star opposite Wallace Berry in three films, the most famous being The Champ and Treasure Island, but as he grew older, he found parts harder to come by and joined the U.S. Navy.
Later in his career, he transitioned behind the scenes to serve as vice president of program development at Columbia Pictures Television.
He returned to the big screen in 1978 as Perry White, editor of the Daily Planet, in Superman, a role he reprised in the three sequels.
Compiled by Ray Lemire ©2019 RayLemire.com. / Streamingoldies.com. All Rights Reserved.