"Sports embodied many of the qualities I deem meaningful. However, these last few years, and especially after recent events, I've come to appreciate just how shallow and insignificant my role is. It's no longer important."
~Pat Tillman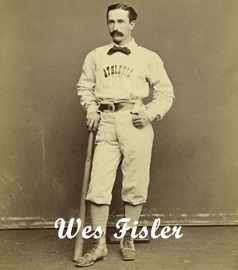 1876 – The first game in National League history (and long cited as the first game in Major League history) was played at Philadelphia's Jefferson Street Grounds, between the Philadelphia Athletics and the Boston Red Caps.
Boston won the game 6–5.
Philadelphia's Wes Fisler is credited with scoring the first run in Major League Baseball history.

1864 – The U.S. Congress passed the Coinage Act of 1864. It mandated that the inscription "In God We Trust" be placed on all coins minted as United States currency.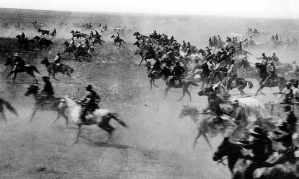 1889 – At precisely high noon, thousands of would-be settlers made a mad dash into the newly opened Oklahoma Territory to claim cheap land.
The nearly two million acres of land opened up to white settlement was located in Indian Territory, a large area that once encompassed much of modern-day Oklahoma.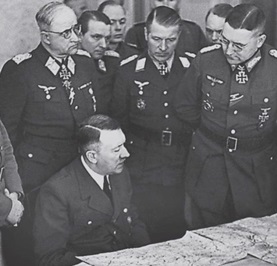 1945 – During a military conference, Adolf Hitler was told that the Soviet army had entered Berlin.
Hitler asked everyone except Wilhelm Keitel, Alfred Jodl, Hans Krebs, and Wilhelm Burgdorf to leave the room, then launched into a tirade against the treachery and incompetence of his commanders, culminating in his declaration – for the first time – that "everything was lost."
He announced that he would stay in Berlin until the end and then shoot himself.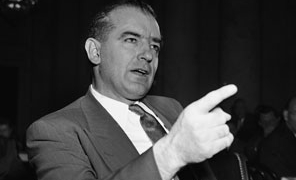 1954 – In an effort to reinvigorate his declining popularity, Senator Joseph McCarthy began hearings investigating the United States Army, which he charged with being "soft" on communism.
These televised hearings gave the American public their first view of McCarthy in action, and his recklessness, indignant bluster, and bullying tactics came as a shock to viewers.
Four years earlier, Senator McCarthy had charged that there were over 200 "known communists" in the Department of State. Thus began his dizzying rise to fame as the most famous and feared communist hunter in the United States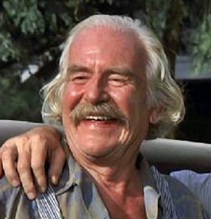 1978 – Actor Will Geer died of respiratory failure at the age of 76.
Geer's film credits included Of Mice And Men, In Cold Blood, Winchester '73 and Jeremiah Johnson, but he is best-known for his portrayal of Grandpa Zebulon Tyler Walton in the TV series The Waltons.
Geer was a social activist, active in labor organizing and other movements in New York and Southern California in the 1930s and 1940s.
Geer, who joined the Communist Party in 1934, was blacklisted in the early 1950s for refusing to testify before the House Committee on Un-American Activities.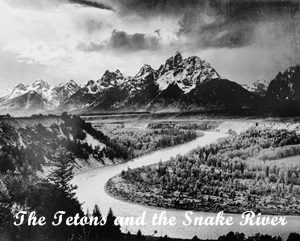 1984 – Ansel Adams died from cardiovascular disease at the age of 82.
He is best known for his black-and-white images of the American West; The Tetons and the Snake River being one of the most iconic.
In 1980, President Jimmy Carter awarded him the Presidential Medal of Freedom, the nation's highest civilian honor, for "his efforts to preserve this country's wild and scenic areas, both on film and on earth. Drawn to the beauty of nature's monuments, he is regarded by environmentalists as a national institution."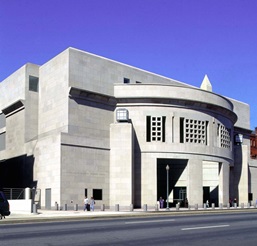 1993 – The U.S. Holocaust Memorial Museum was dedicated in Washington, D.C.
The museum provides for documentation and interpretation of Holocaust history. It is dedicated to helping leaders and citizens of the world confront hatred, prevent genocide, promote human dignity, and strengthen democracy.
The museum's collections contain more than 12,750 artifacts, 49 million pages of archival documents, 80,000 historical photographs, 200,000 registered survivors, 1,000 hours of archival footage, 84,000 library items, and 9,000 oral history testimonies.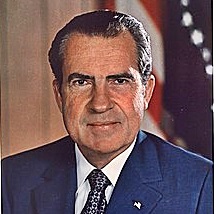 1994 – Former President Richard M. Nixon died after suffering a stroke four days earlier.
Often remembered for his involvement in the Watergate scandal as president and for his Cold War-era persecution of suspected communists while serving as a U.S. senator, Nixon left a legacy as complex as his personality.
Despite the immense disappointment and distrust in government that the Watergate scandal inspired in most Americans, Nixon was correct in believing that some aspects of his leadership would be judged favorably with the passage of time.
These include his bold efforts to improve diplomatic relations with China and Russia, as well as pushing lasting and influential legislation through Congress.
Nixon's legislative legacy includes the National Environmental Policy Act, passed in 1969, which created the Environmental Protection Agency, the Clean Water Act of 1972 and the Endangered Species Act of 1973.
He also lowered the voting age to 18, established Amtrak, launched the space-shuttle program and authorized the formation of the Occupational Safety and Health Administration.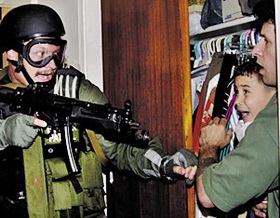 2000 – Under orders from U.S. Attorney General Janet Reno, U.S. agents in riot gear and carrying rifles seized Elian Gonzalez from the home of his Miami relatives and whisked the crying 6-year-old away for a reunion with his father in Cuba.
Elian had been rescued five months earlier by two fishermen who found him clinging to an inner tube off the Florida coast. His mother and 10 others drowned when their boat sank while trying to reach the United States from Cuba.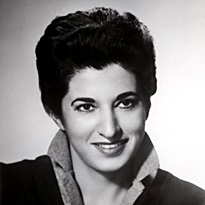 2003 – Felice Bryant died of cancer at the age of 77.
Together with her husband, Boudleaux, she wrote some of the most popular songs in the history of rock and roll music
Just a few of those songs were Wake Up Little Susie, Bye Bye Love, Love Hurts, Bird Dog, All I Have To Do Is Dream, Raining In My Heart and one of the most revered songs of all time (especially in Tennessee), Rocky Top
The couple wrote over 1,500 songs in total and those songs have sold a combined 300 million copies.
Idle Thought: Felice and Boudleaux have been inducted into the Nashville Songwriters Hall of Fame, the Songwriters Hall of Fame, and both the Country Music Hall of Fame and the Rockabilly Hall of Fame.
Why in hell are they not inductees in the Rock and Roll Hall of Fame?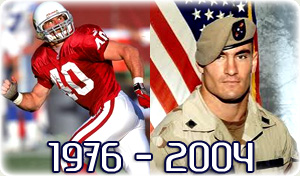 2004 – Pat Tillman, who gave up his pro football career – and his multi-million dollar contract with the Arizona Cardinals – died while serving in Afghanistan.
A rising star with the Arizona Cardinals, he enlisted in the U.S. Army in the wake of the terrorist attacks of Sept. 11, 2001.
Leaving a three-year, $3.6 million contract offer from the Cardinals on the table, he sacrificed the prime of his career to protect America's safety.
"Cpl. Tillman died in the mountains of Afghanistan," the U.S. Army said, "leading his Ranger comrades up a hill to escape and counter heavy enemy fire. He was awarded the Silver Star, given to recognize gallantry in action against an enemy of the United States."
That's a great story.
Except for the part about enemies, it's all true.
The truth is Cpl. Tillman was killed by friendly fire. The news that Tillman, 27, was mistakenly gunned down by his fellow Rangers, rather than enemy forces, was a clumsy attempt by the U.S.Army to construct a heroic narrative (including the Silver Star).
Jon Krakauer, author of Where Men Win Glory: The Odyssey of Pat Tillman said, "When Pat was alive, the Army tried to make him into their poster boy for the global war on terror. And he resisted. And after he died, when he wasn't around to object, they really turned him into this – their poster boy. And they didn't want to come across as having shot their poster boy. So they had to suppress that. They didn't want to add bad news. Instead, they very cleverly turned Pat into a diversion. They turned him into a hero and the country was diverted from the bad stuff in Iraq to Pat Tillman, hero. And it worked for a while."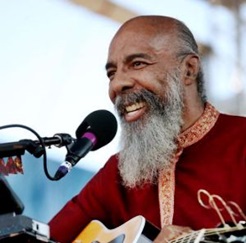 2013 – Singer/songwriter Richie Havens died of a heart attack at the age of 72.
He released more than 25 albums during his 45-year career, but it was his appearance at the 1969 Woodstock Festival – a galvanizing set that included a vamp on Motherless Child that morphed into his anthem Freedom – that made him a household name.
Havens, originally scheduled to go on fifth at the concert, got bumped up because of travel delays of other performers.
"I was supposed to sing 40 minutes, which I did, and from the side of the stage they go, 'Richie, four more songs?' I went back and did that, then it was, 'Four more songs…' and that kept happening 'til two hours and 45 minutes later I had sung every song I know."
Pursuant to Havens' request, he was cremated, and his ashes were scattered from the air over the original site of the Woodstock Festival, in a ceremony held on August 18, 2013, the 44th anniversary of the festival's last day.

2017 – Actress Erin Moran died of throat cancer at the age of 56.
She is best known for playing Joanie Cunningham on the television sitcom Happy Days and its spin-off Joanie Loves Chachi.
The cancellation of Joanie Loves Chachi in 1983 ushered in a swift end to her acting career and her opportunities in Hollywood.
She was only 22 when the show ended, but despite minor appearances on other shows, she never again held another leading role.
Compiled by Ray Lemire ©2019 RayLemire.com. / Streamingoldies.com. All Rights Reserved.