"Music cleanses the understanding; inspires it, and lifts it into a realm which it would not reach if it were left to itself."
~Henry Ward Beecher
Just like yesterday's edition, there are three happy memories in the five videos below. There are also two very sad ones.
On the plus side, March 6, 1958 marked the recording of one of the most beautiful songs of the rock era, and two other classic songs were recorded on the same date on the calendar in later years.
On the negative side, March 6 brought with it the death of a fun-loving drummer and a guitar genius.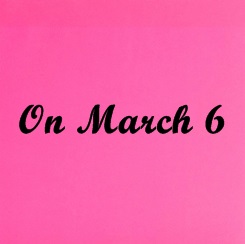 On March 6, 1958 (61 years ago today!), the Everly Brothers recorded a song that would reach #1 on the Billboard Hot 100, the Billboard Country charts, and the Billboard R&B charts..
It was recorded in just two takes at RCA Studios in Nashville. The "shimmering" lead guitar was played by Chet Atkins.

On March 6, 1959 (60 years ago today!), the Drifters recorded a song that reached #2 on the Billboard Hot 100.
It was the first single by the second incarnation of the Drifters, who assumed the group name in 1958 after manager George Treadwell fired the members of the original lineup.
The Atlantic Records release was Ben E. King's debut recording as the lead singer of the group.

On March 6, 1981 (38 years ago today!), the Electric Light Orchestra recorded a song at Musicland Studios in Munich, Germany. It reached #10 on the Billboard Hot 100 and hit the Top 10 in fifteen other countries.

On March 6, 2001 (18 years ago today!), Mike "Smitty" Smith (drummer with Paul Revere & The Raiders) died of natural causes at the age of 58.

On March 6, 2013 (6 years ago today!), Alvin Lee (lead singer/lead guitarist with Ten Years After) died at the age of 68 from complications following surgery.
If you have never seen his stunning performance at Woodstock in 1969 (or if you have but want to see it again), you must check this out.
Yeah, it's long but it is worth every second!