"I will honor Christmas in my heart, and try to keep it all the year. I will live in the Past, the Present, and the Future. The Spirits of all Three shall strive within me. I will not shut out the lessons that they teach!"
~Charles Dickens / 'A Christmas Carol'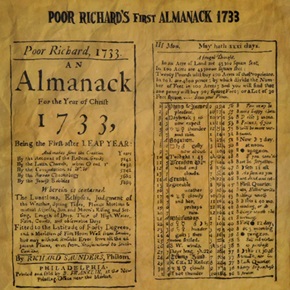 1732 – Benjamin Franklin first published Poor Richard's Almanack (for the year of 1733).
The book was written under the pseudonym of Richard Saunders and was filled with proverbs preaching industry and prudence.
It was published continuously for 25 years and became one of the most popular publications in colonial America, selling an average of 10,000 copies a year.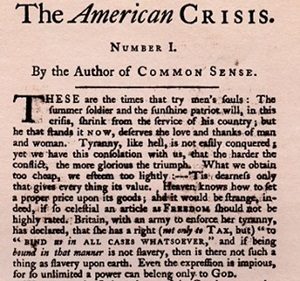 1776 – Thomas Paine's The American Crisis was published in the Pennsylvania Journal.
At the time, General George Washington's troops were suffering from low morale so he commanded that the freshly printed pamphlet be read aloud to his dispirited men; the rousing prose had its intended effect.
Reciting Paine's impassioned words, the beleaguered troops mustered their remaining hopes for victory and crossed the icy Delaware River to defeat the Hessians.
And what were those inspirational words?
"These are the times that try men's souls; the summer soldier and the sunshine patriot will, in this crisis, shrink from the service of his country; but he that stands it now, deserves the love and thanks of man and woman. Tyranny, like hell, is not easily conquered; yet we have this consolation with us, that the harder the conflict, the more glorious the triumph."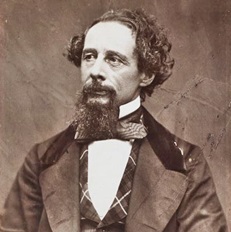 1843 – Charles Dickens' classic novella, A Christmas Carol. In Prose. Being a Ghost Story of Christmas, more commonly known as A Christmas Carol was published in London.
The first edition of 6,000 copies sold out by Christmas Eve.
Since its initial publication, the book has been issued in numerous hardback and paperback editions, translated into several languages and has never been out of print.
It was Dickens' most popular book in the United States and sold over two million copies in the hundred years following its first publication.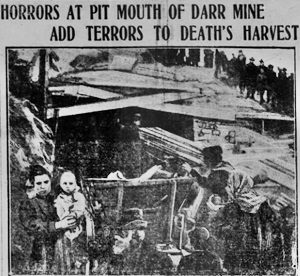 1907 – A coal mine explosion in Jacobs Creek, Pennsylvania, killed 239 workers.
At about 11:30 in the morning, 240 workers were below the surface when a huge explosion rocked the Pittsburgh Coal Company's Darr Mine on the side of a mountain near the Youghiogheny River. It was so powerful that homes in Jacobs Creek rattled and windows shattered.
Joseph Mapleton, who was near a side entryway to the mine when the explosion occurred, was the sole survivor of the disaster.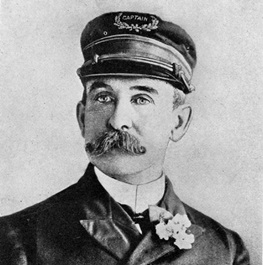 1912 – William Van Schaick, captain of the steamship General Slocum which caught fire and killed over 1,000 people, was pardoned by U.S. President William Howard Taft after three-and-a-half-years in Sing Sing prison.
On June 15, 1904, the General Slocum had caught fire and sank in the East River of New York City. At the time of the accident, the ship was on a chartered run carrying members of St. Mark's Evangelical Lutheran Church to a picnic. An estimated 1,021 of the 1,342 people on board died.

1941 – In a major shake-up of the German military high command, Adolf Hitler assumed the position of commander in chief of the German army.
The German offensive against Moscow was proving to be a disaster. A perimeter had been established by the Soviets 200 miles from the city and the Germans couldn't break through. The harsh winter weather – with temperatures often dropping to 30 degrees below zero – had virtually frozen German tanks in their tracks.
Soviet General Georgi Zhukov had unleashed a ferocious counteroffensive of infantry, tanks, and planes that had forced the flailing Germans into retreat. In short, the Germans were being beaten for the first time in the war. Hitler clearly did not believe in giving back captured territory, so he took full control and vowed to compose all future strategies.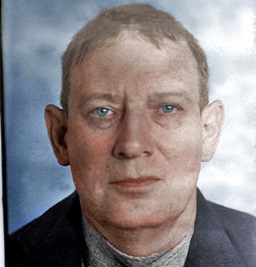 1942 – Robert Stroud, known as the "Birdman of Alcatraz," was transferred from the federal penitentiary in Leavenworth, Kansas to Alcatraz Federal Penitentiary off the coast of San Francisco.
It was during his time at Leavenworth that he reared and sold birds and became a respected ornithologist, and even though he was tagged with the "Birdman of Alcatraz" moniker, he was not allowed to continue his work with birds once he arrived there.
Instead he wrote two manuscripts: Bobbie, an autobiography, and Looking Outward: A History of the U.S. Prison System from Colonial Times to the Formation of the Bureau of Prisons.
A judge ruled that Stroud had the right to write and keep such manuscripts, but upheld the warden's decision to ban their publication.
When Stroud died at the Springfield Medical Center in Missouri at the age of 73, he had been incarcerated for the last 54 years of his life, 42 of which were spent in solitary confinement.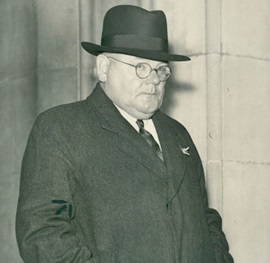 1956 – Irish-born physician John Bodkin Adams was arrested in connection with the suspicious deaths of more than 160 patients. Of those 160 patients, 132 left him money or items in their wills. Incredibly, he was never found guilty of murder.
Instead, Adams was found guilty of 13 offenses of prescription fraud, lying on cremation forms, obstructing a police search and failing to keep a register of dangerous drugs. He was removed from the Medical Register in 1957 and reinstated in 1961.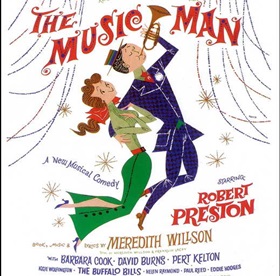 1957 – Meredith Willson's The Music Man opened at the Majestic Theatre in New York City.
The Broadway show starred Robert Preston and had a run of 1,375 shows.

1961 – Judgment At Nuremberg opened in New York City with a star-studded cast including Spencer Tracy, Burt Lancaster, Richard Widmark, Montgomery Clift, Judy Garland, Marlene Dietrich, and Maximilian Schell (winner of the Academy Award for Best Actor).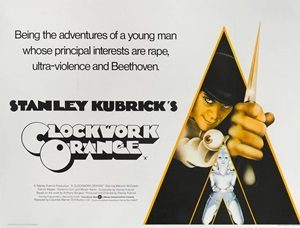 1971 – Director Stanley Kubrick's A Clockwork Orange, starring Malcolm McDowell (in the performance of a lifetime), premiered.
Despite the film's controversial nature – it was originally rated X – the film was a hit with American audiences, and was nominated for several awards, including the Academy Awards for Best Picture and Best Director.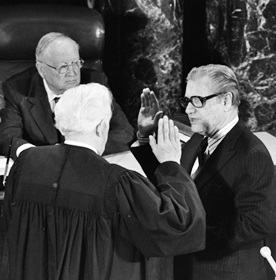 1974 – Nelson Rockefeller was sworn in as Vice President of the United States.
He became the second vice president to be appointed under the provisions of the 25th Amendment. The first to do so was Gerald R. Ford, the man who appointed Rockefeller.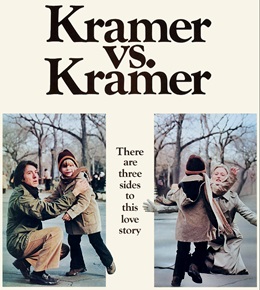 1979 – Kramer vs. Kramer, starring Dustin Hoffman and Meryl Streep, premiered.
It was a major critical and commercial success, grossing $106.3 million on an $8 million budget, becoming the highest-grossing film of 1979. It received a leading nine nominations at the 52nd Academy Awards, winning the highest five: Best Picture, Best Director (Robert Benton), Best Actor (Hoffman), Best Supporting Actress (Streep), and Best Adapted Screenplay (Benton).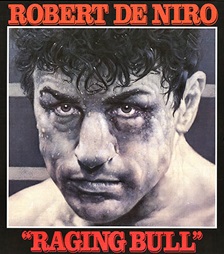 1980 – Raging Bull premiered in U.S. theaters.
The film, starring Robert De Niro as boxer Jake LaMotta, was nominated for eight Academy Awards and won two; Best Film Editing and Best Actor.
LaMotta's real life self-destructive and obsessive rage, sexual jealousy, and animalistic appetite destroyed his relationship with his wife and family.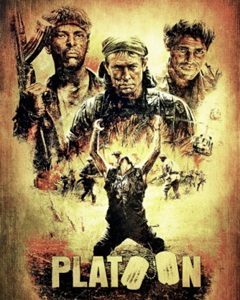 1986 – Platoon, starring Tom Berenger, Willem Dafoe and Charlie Sheen, premiered in theaters.
The film – the first to be written and directed by a veteran of the Vietnam War – won the Academy Award for Best Picture and Oliver Stone (who also wrote the screenplay) won the Oscar for Best Director.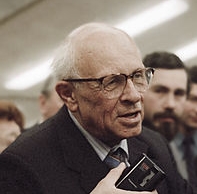 1986 – Soviet leader Mikhail Gorbachev released Andrei Sakharov and his wife, Elena Bonner, from their internal exile in Gorky, a major city on the Volga River that was then closed to foreigners.
Sakharov was a long-time critic of government policies in Russia, and had been sentenced to internal exile in 1980 following his denunciations of the Soviet invasion of Afghanistan. The release was hailed as evidence of Gorbachev's commitment to lessening political repression inside the Soviet Union.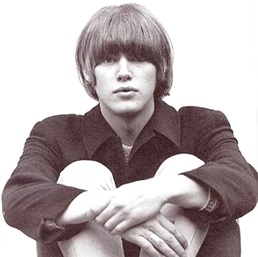 1993 – Michael Clarke, drummer with The Byrds (Turn!, Turn!, Turn!, Eight Miles High) and Firefall (You Are The Woman, Just Remember I Love You), died of liver failure at the age of 47.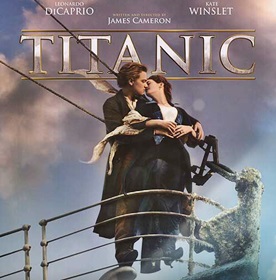 1997 – Director James Cameron's epic drama Titanic opened in theaters.
The story of the real-life luxury ocean liner that struck an iceberg and sank on its maiden voyage in 1912, resulting in the deaths of more than 1,500 passengers and crew, would go on to become one of the highest-grossing movies in history.
Titanic catapulted its young stars Leonardo DiCaprio and Kate Winslet to international fame and won 11 Academy Awards, including Best Picture, Best Director and Best Music.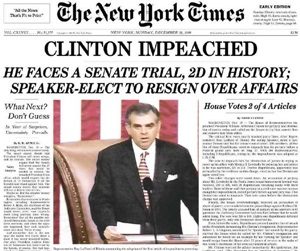 1998 – President Bill Clinton was formally impeached on charges of perjury and obstruction of justice by a divided House of Representatives, which recommended virtually along party lines that the Senate remove the nation's 42d President from office.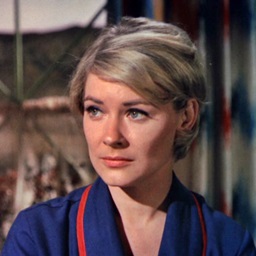 2003 – Actress Hope Lange died of colitis at the age of 70.
She starred in Peyton Place, which earned her an Academy Award for Best Supporting Actress, Wild In The Country, Pocketful Of Miracles, and Death Wish but was best known for her role as Carolyn Muir on television's The Ghost & Mrs. Muir.
Compiled by Ray Lemire ©2018 RayLemire.com / Streamingoldies.com. All Rights Reserved.