I thought this might be a nice way to get your weekend started on the right (pun intended) note. Six musical events, all connected to October 5 on your calendar. Instead of posting them in a medley, I've put them here on video so you easily skip the ones you don't want to hear.
But why would you want to skip any of them? 🙂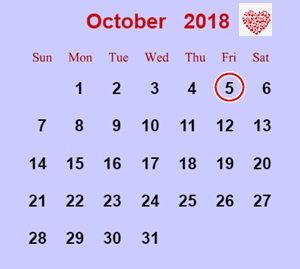 On October 5, 1962, The Beatles released their first single (on Parlophone Records) in England. It reached #17 on the UK singles chart.
On October 5, 1973, Elton John released his 'Goodbye Yellow Brick Road' Album. It has sold over 30 million copies.
On October 5, 1979, Queen released a song that would become their first #1 hit in the U.S.
On October 5, 1947, AC/DC lead singer Brian Johnson was born.
On October 5, 1937, Carlo Mastrangelo, the late baritone singer with The Belmonts, was born.
On October 5, 1981, singer/songwriter Jud Strunk died in a plane crash. He was 45.