"It felt horrible. It was physically painful. That was not justice. And I thought of Ron [Goldman] and Nicole [Brown Simpson], and I thought, this is wrong. It's so wrong. At the end of the day, there was no way to reach that jury. There was no way to make them believe."
~Marcia Clark
Lead prosecutor, O.J. Simpson 1994 Trial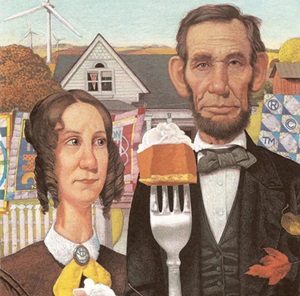 1863 – Expressing gratitude for a pivotal Union Army victory at Gettysburg, President Abraham Lincoln announced that the nation would celebrate an official Thanksgiving holiday on November 26, 1863.
The fourth Thursday of November remained the annual day of Thanksgiving from 1863 until 1939. Then, at the tail-end of the Depression, President Franklin D. Roosevelt, hoping to boost the economy by providing shoppers and merchants a few extra days to conduct business between the Thanksgiving and Christmas holidays, moved Thanksgiving to November's third Thursday.
In 1941, Roosevelt bowed to Congress' insistence that the fourth Thursday of November be re-set permanently, without alteration, as the official Thanksgiving holiday.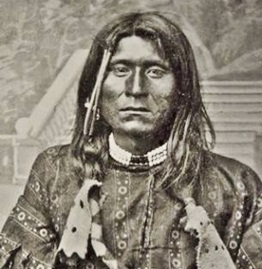 1873 – The United States military hanged Native American Moduc tribal chief Kintpuash (also known as Captain Jack) and three of his followers found guilty of murdering Civil War hero General Edward Canby during the Modoc War in Oregon.
Canby was the highest ranking military official – and the only general – ever killed by Indians.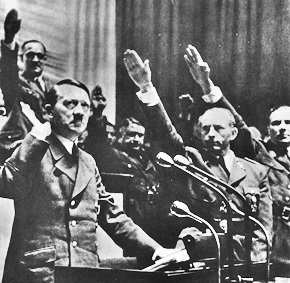 1941 – Adolf Hitler declared in a speech in Berlin that Russia had been "broken and will never rise again."
He also had some harsh words for British Prime Minister Winston Churchill and "all his co-warmongers. Should they not know yet that this war is no charming affair for England, they will surely become aware of it in due course."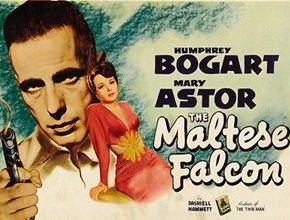 1941 – The Maltese Falcon, starring Humphrey Bogart, Mary Astor, Peter Lorre, and Sydney Greenstreet, premiered in New York City,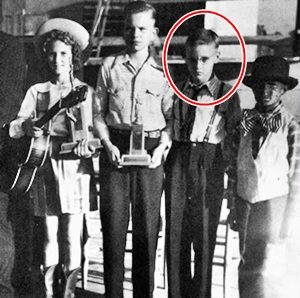 1945 – At the suggestion of Mrs. Grimes (his teacher), 10-year-old Elvis Presley entered a youth talent contest at the Mississippi-Alabama Fair and Dairy Show held in Tupelo, MS.
The future "King of Rock 'n' Roll" stood on a chair to reach the microphone and sang Red Foley's 'Old Shep'. He finished fifth and won five dollars and free admission to all the rides at the fair.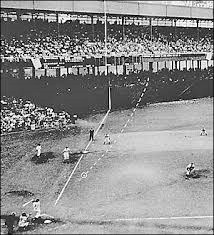 1951 – Third baseman Bobby Thomson hit a one-out, three-run home run in the bottom of the ninth inning to win the National League pennant for the New York Giants.
Thomson's homer wrapped up an amazing come-from-behind run for the Giants and knocked the Brooklyn Dodgers, the Giants' inter-borough rivals, out of their spot in the World Series.
The Giants went on to lose the Series to the Yankees, but Thomson's miraculous homer – "the shot heard 'round the world" – remains one of the most memorable moments in sports history.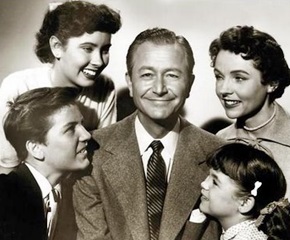 1954 – Father Knows Best began premiered on CBS, beginning an eight-year run (the final six years were on NBC).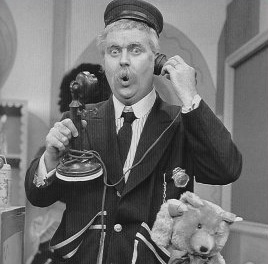 1955 – It was Bob Keeshan's first day at work in what became a TV institution via CBS: Captain Kangaroo.
The children's television milestone featured Mr. Green Jeans, Bunny Rabbit, Grandfather Clock, Mr. Moose and other characters.
It was the beginning of a 30-year run that thrilled millions of children (including me) every weekday morning.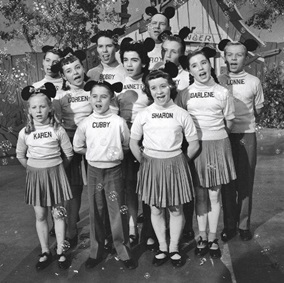 1955 – Walt Disney premiered The Mickey Mouse Club on ABC. The original series lasted five years but there were multiple revivals through 1996.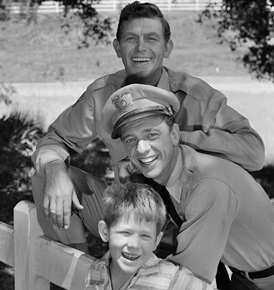 1960 – The Andy Griffith Show premiered on CBS.
Sheriff Andy Taylor and the simple way of life in Mayberry kept us entertained until 1968.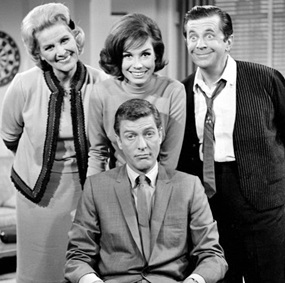 1961 – Rob (Dick Van Dyke), Laura (Mary Tyler Moore), Sally (Rose Marie) and Buddy (Morey Amsterdam) debuted in The Dick Van Dyke Show on CBS. Created by Carl Reiner, the show ran for five years.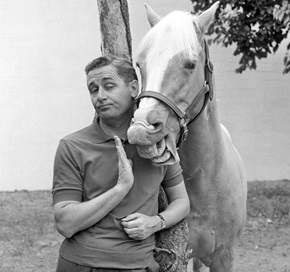 1961 – Mister Ed made its premiere on CBS. It was the beginning of a six-year run.
The voice actor for Ed's spoken lines was Allan "Rocky" Lane, who was alluded to by the producers only as "an actor who prefers to remain nameless."
After the show became a hit, Lane campaigned the producers for credit but never received it.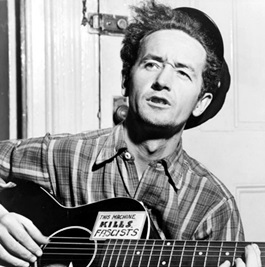 1967 – Woody Guthrie ('This Land Is Your Land') died of Huntington's Chorea.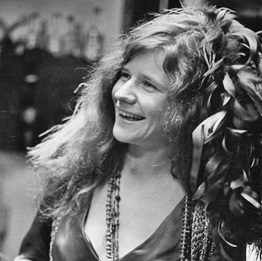 1970 – Janis Joplin visited Sunset Sound Recorders to listen to the instrumental track of a song her band had recorded one week earlier.
She and producer Paul Rothchild agreed she would record the vocal the following day. The next day, Janis Joplin was dead, killed by an overdose of heroin.
The name of the song Joplin was to record?
'Buried Alive In The Blues'.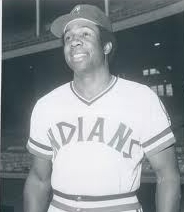 1974 – The Cleveland Indians hired Frank Robinson as major league baseball's first black manager.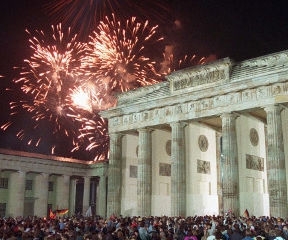 1990 – Less than one year after the destruction of the Berlin Wall, East and West Germany came together on what is known as "Unity Day".
The reunification, originally scheduled to take place during the December parliamentary elections, occurred earlier because East Germany's economy was in serious shape.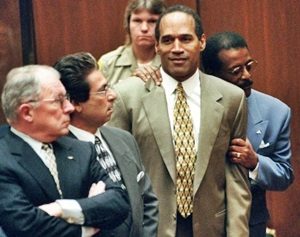 1995 – At the end of a sensational trial, former football star O.J. Simpson was acquitted of the brutal 1994 double murder of his estranged wife, Nicole Brown Simpson, and her friend, Ronald Goldman. In the epic 252-day trial, Simpson's "dream team" of lawyers employed creative and controversial methods to convince jurors that Simpson's guilt had not been proved "beyond a reasonable doubt," thus surmounting what the prosecution called a "mountain of evidence" implicating him as the murderer.
A majority of African Americans believed Simpson to be innocent of the crime, while white America was confident of his guilt. However, the jury – made up of nine African Americans, two whites, and one Hispanic – was not so divided; they took just four hours of deliberation to reach the verdict of not guilty on both murder charges.
An estimated 140 million Americans listened in on radio or watched on television as the verdict was delivered.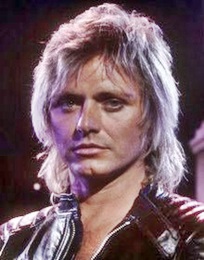 2000 – Ben Orr (bass guitar/singer with The Cars – 'Drive', 'Just What I Needed', 'Let's Go', 'Moving In Stereo', 'It's All I Can Do') died at 53 of pancreatic cancer.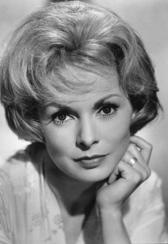 2004 – Actress Janet Leigh (Little Women, Angels In The Outfield, The Manchurian Candidate, Bye Bye Birdie, but best remembered for her performance in Psycho) died at the age of 77 after suffering a heart attack.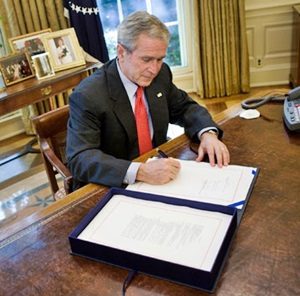 2008 – Public Law 110-343, which was designed to mitigate the growing financial crisis of the late-2000s by giving relief to so-called "Troubled Assets," was signed into law by President George W. Bush.
The bill establishing the law was passed in the U.S. Senate by a 74–25 (R: 34-15, D: 40-10) margin. The House of Representatives voted 263-171 to enact the bill into law. Democrats voted 172 to 63 in favor of the legislation, while Republicans voted 108 to 91 against it.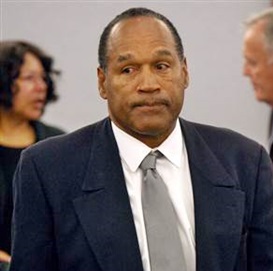 2008 – Exactly 13 years to the day after he was acquitted of the 1994 murders of his ex-wife, Nicole Brown, and Ronald Goldman, O.J. Simpson was found guilty of leading a robbery of two sports-memorabilia dealers at gunpoint in a Las Vegas hotel room on September 13, 2007.
Simpson was later sentenced to nine to 33 years in prison. He served his sentence at the Lovelock Correctional Center near Lovelock, Nevada, and was freed on parole in October 2017.
Note: Due to a dwindling amount of interest on the part of readers, I am going to take a break from posting the Daily Lesson. I enjoyed compiling them but it takes a lot of time and energy and quite frankly, the number of readers has dropped dramatically.
To those of you who read it every day, a sincere thank you.
Compiled by Ray Lemire ©2018 RayLemire.com / Streamingoldies.com. All Rights Reserved.