"Everybody is overreacting. If fear of food continues, it will be the death of gastronomy in the United States. Fortunately, the French don't suffer from the same hysteria we do. We should enjoy food and have fun. It is one of the simplest and nicest pleasures in life."
~Julia Child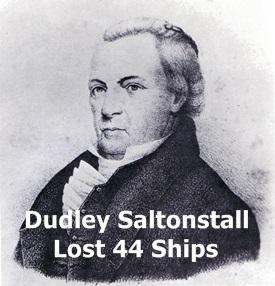 1779 – The Royal Navy defeated the Penobscot Expedition near the mouth of the Penobscot and Bagaduce Rivers at what is today Castine, Maine.
The Expedition's goal was to reclaim control of what is now mid-coast Maine from the British who had seized it a month earlier and renamed it New Ireland.
Naval commander Dudley Saltonstall led a force of 19 warships and 25 support ships, in addition to 3,000 militia and Continental Marines, while the British forces totaled only 700 men and 10 warships.
Throughout the battles – which began on July 24 – Saltonstall repeatedly dismissed the pleas of land forces commander Gen. Solomon Lovell to "attack vociferously," choosing instead to remain in a defensive position despite possessing significant naval superiority over the British.
The entire fleet of 44 U.S. vessels were either captured or burned – the most significant loss of United States naval forces prior to the attack on Pearl Harbor – and over 450 lives were lost.
Saltonstall's ineptitude at Penobscot would lead to his being dismissed from the Navy by the Committee for Enquiring into the Failure of the Penobscot Expedition of the Massachusetts General Court, which determined that failure of the expedition was primarily the result of the "want of proper Spirit and Energy on the part of the Commodore."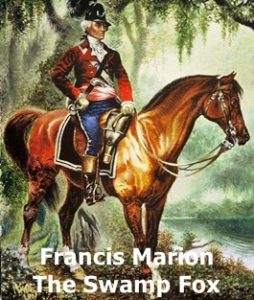 1781 – Patriot forces led by Colonel William Harden and Brigadier General Francis "Swamp Fox" Marion lured British commander Major Thomas Fraser and his 450 soldiers into an ambush at Parker's Ferry, 30 miles northwest of Charleston, South Carolina.
Fraser's command consisted of 450 Loyalists who had begun an uprising in the region. Marion, who earned his nickname for his ability to "outfox" his opponents in the swamps of the South Carolina backcountry, sent his fastest riders ahead to tempt Fraser into a waiting Patriot trap.
The maneuver succeeded. Fraser ordered his men to charge, and three successive volleys of musket fire by the Patriots mowed down the ranks of the Loyalist cavalry. Only a shortage of ammunition among the Patriots saved the Loyalists, who lost half their force in the skirmish.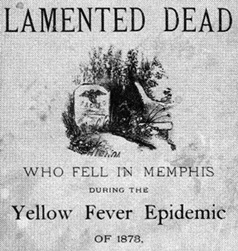 1878 – Kate Bionda, a restaurant owner, died of yellow fever in Memphis after a man who had escaped a quarantined steamboat visited her restaurant. The disease spread rapidly and the resulting epidemic emptied the city.
In July 1878, an outbreak of yellow fever was reported in Vicksburg, just south of Memphis. Memphis officials reacted by stopping travel to the city from the south.
However, William Warren, a steamboat worker, somehow slipped away and into Bionda's restaurant on the shore of the Mississippi on August 1. The next day he needed hospitalization and was sent to President's Island for quarantine, where he died.
Following Bionda's death, yellow-fever infections spread quickly throughout Memphis. Twenty-five thousand people picked up and left within a week. An average of 200 people died every day through September. Half of the city's doctors died.
The epidemic ended with the first frost in October, but by that time, 20,000 people in the Southeast had died.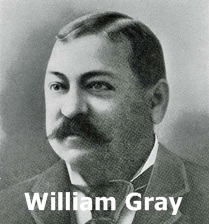 1889 – William Gray of Hartford, Connecticut was granted United States Patent Number 408,709 for "Coin-controlled apparatus for telephones."
The Gray Telephone Pay Station Company began installing pay phones on posts and in cabinets across America. He continued to refine his creation, eventually racking up more than 20 patents related to the pay phone, including innovations related to toll apparatuses, coin holders, call registers and signaling devices.
A hundred years later, there were more than 2 million pay phones installed in the United States.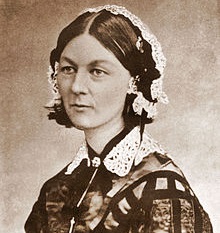 1910 – Florence Nightingale, the renowned "Lady with the Lamp", died of natural causes at the age of 90.
During the Crimean war she volunteered for duty and took 38 nurses to Scutari in 1854, where she established a military hospital, imposing strict discipline and standards of sanitation, which reduced the mortality rate amongst the wounded drastically. She became known as the 'Lady with the Lamp' because of her lamp lit tours of inspection.
It wasn't in hospitals alone that her unselfish energy and untiring devotion were felt. There was an invalids' kitchen, where food for the sick who could not eat ordinary meals were provided.
She personally attended to the correspondence of the wounded, and in many ways fully earned the title conferred upon her by the soldiers – "The Angel of the Crimea."
An offer of burial in Westminster Abbey was declined by her relatives and she is buried in the graveyard at St Margaret's Church in East Wellow, Hampshire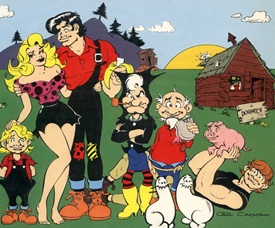 1934 – The satirical comic strip "Li'l Abner" by Al Capp made its debut.
Capp turned the comics world upside-down by routinely injecting politics and social commentary into Li'l Abner. With adult readers far outnumbering juveniles, Li'l Abner forever cleared away the concept that humor strips were solely the domain of adolescents and children.
The comic strip had 60 million readers in over 900 American newspapers and 100 foreign papers in 28 countries … and ran for 43 years.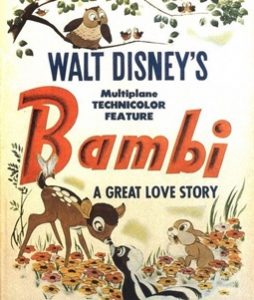 1942 – Walt Disney's animated feature Bambi premiered at Radio City Music Hall in New York.
At the time of the film's release, Bambi received mixed reviews from the critics, mainly because of the lack of fantasy elements in the film and objection towards a dramatic story of animals and their struggle to survive in the woods and avoid the threat of humans.
Hunters in particular spoke out against the movie, and in a 1942 edition of the magazine Outdoor Life, editor Raymond Brown wrote that the film was "the worst insult ever offered in any form to American sportsmen."
The New York Times claimed, "In the search for perfection, Mr. Disney has come perilously close to tossing away his whole world of cartoon fantasy."
Today, however, Bambi is viewed as a classic. In June 2008, the American Film Institute named Bambi the third best film in the animation genre.
Incredibly, it is also listed in the Top 25 Horror Movies of all Time by Time magazine, which stated the movie "has a primal shock that still haunts oldsters who saw it 40, 50, 65 years ago."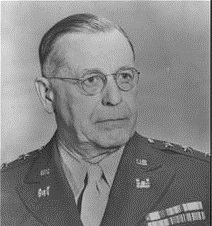 1942 – Major General Eugene Reybold of the U.S. Army Corps of Engineers authorized the construction of facilities in Oak Ridge, Tennessee that would house the "Development of Substitute Materials" project, better known as the Manhattan Project.
He was involved in early-stage planning for project aspects and controlling funding for the project.
But there was just one catch.
Reybold was not given the details of what the project was about – nor was he ever told.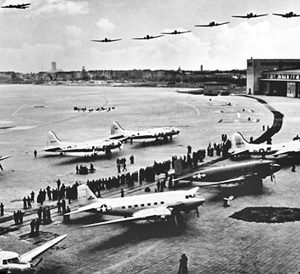 1948 – Responding to increasing Soviet pressure on western Berlin, U.S. and British planes airlifted a record amount of supplies into sections of the city under American and British control.
The massive resupply effort, carried out in weather so bad that some pilots referred to it as "Black Friday," signaled that the British and Americans would not give in to the Soviet blockade of western Berlin.
It was a daunting logistical effort, and meant nearly round-the-clock flights in and out of western Berlin. Terrible weather compounded the crowded airspace and exhaustion of the pilots and crews.
Nevertheless, over 700 British and American planes landed in western Berlin, bringing in nearly 5,000 tons of supplies.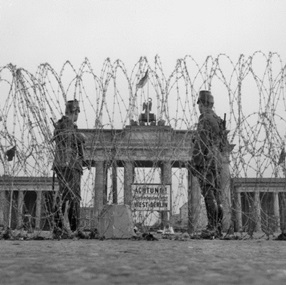 1961 – Shortly after midnight, East German soldiers began laying down barbed wire and bricks as a barrier between Soviet-controlled East Berlin and the democratic western section of the city.
Soldiers would lay more than 100 miles of barbed wire slightly inside the East Berlin border. The wire was soon replaced by a six-foot – and ultimately a 10-foot high – 96-mile-long wall of concrete blocks, complete with guard towers, machine gun posts and searchlights.
From 1961 to 1989, a total of 5,000 East Germans escaped; many more tried and failed.

1981 – President Ronald Reagan, sitting outside his Rancho del Cielo vacation home in California, signed the Economic Recovery Tax Act, a historic package of tax and budget reductions that set the tone for his administration's overall economic policy.
The bill, which received broad bipartisan support in Congress, represented a significant change in the course of federal income tax policy, which until then was believed by most people to work best when used to affect demand during times of recession.
The bill included a 25 percent reduction in marginal tax rates for individuals, phased in over three years, and indexed for inflation from that point on. Reducing marginal tax rates, the theory went, would help the economy grow faster through such extra efforts by individuals and businesses.
The 1981 act, combined with another major tax reform act in 1986, cut marginal tax rates on high-income taxpayers from 70 percent to around 30 percent, and would be the defining economic legacy of Reagan's presidency.
Economists have argued to what degree Reagan's economic policy drove the boom of the 1990s, but his tax program undoubtedly set in motion powerful forces of change that would result in both short- and long-term economic gains.
On the other hand, critics of so-called "Reaganomics" argued that his tax cuts and the effects of steady economic growth disproportionately benefitted the wealthy, and increased the gap between the nation's rich and poor.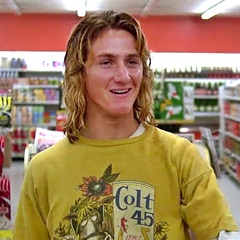 1982 – The teenage coming-of-age comedy Fast Times at Ridgemont High opened in theaters around the United States.
The ensemble cast featured the (then relatively unknown) future A-list actors Sean Penn ("Aloha, Mr. Hand"), Nicolas Cage, Forest Whitaker, Jennifer Jason Leigh, and Phoebe Cates, as well as Judge Reinhold, Eric Stoltz, Ray Walston and Anthony Edwards.
While Fast Times featured Sean Penn's legendary performance, the film also endures because it accurately captured the small details of school, work, and teenage life.
In 2005, the film was selected for preservation in the United States National Film Registry by the Library of Congress as being "culturally, historically, or aesthetically significant."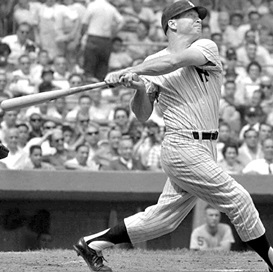 1995 – Former New York Yankees star Mickey Mantle died of liver cancer at the age of 63.
With Mantle patrolling center field and batting clean-up between 1951 and 1968, the Yankees won 12 American League pennants and seven World Series championships.
Regarded by many as the greatest switch hitter in baseball history, Mantle hit 536 home runs during his 18-year career with the Yankees, and was inducted into the National Baseball Hall of Fame in 1974.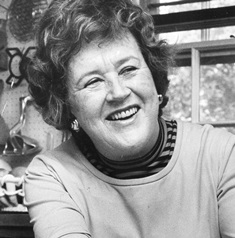 2007 – Julia Child died of kidney failure at the age of 91.
She was well known for bringing French cuisine to the American public with her debut cookbook, Mastering the Art of French Cooking, and her subsequent television programs, the most notable of which was The French Chef.
Child's use of ingredients like butter and cream were often questioned by food critics and nutritionists. She addressed these criticisms throughout her career, predicting that a "fanatical fear of food" would take over the country's dining habits, and that focusing too much on nutrition takes the pleasure from enjoying food.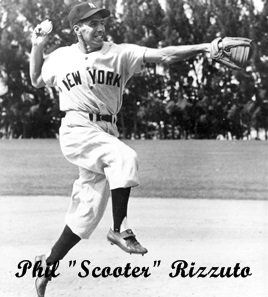 2007 – Phil "Scooter" Rizzuto, former shortstop for the New York Yankees, died at the age of 89.
Rizzuto, known more for his defensive ability than his hitting, spent his entire 13-year baseball career with the Yankees. After his playing career, Rizzuto enjoyed a 40-year career as a radio and television sports announcer for the team and was well known for his trademark expression "holy cow!"
He was inducted into the National Baseball Hall of Fame in 1994.
Compiled by Ray Lemire ©2018 RayLemire.com. / Streamingoldies.com. All Rights Reserved.