"In the name of the greatest people that have ever trod this earth, I draw the line in the dust and toss the gauntlet before the feet of tyranny, and I say segregation now, segregation tomorrow, segregation forever."
~Alabama Governor George Wallace
Inaugural Address, January 14, 1963
Well, not exactly "forever" … as you will soon see.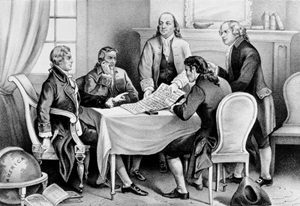 1776 – The Continental Congress appointed Thomas Jefferson (VA), John Adams (MA), Benjamin Franklin (PA), Roger Sherman (CT), and Robert R. Livingston (NY) to the Committee of Five to draft a declaration of independence.
The committee in general, and Jefferson in particular, thought that Adams should write the document, but Adams persuaded the committee to choose Jefferson. Due to time constraints, Jefferson had limited time and wrote the draft quickly before consulting the others. Several changes were before the committee presented a copy to the Congress on June 28.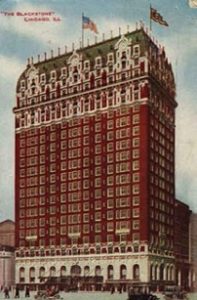 1920 – Have you ever wondered where the political term "smoke-filled room" came from?
During the U.S. Republican National Convention in Chicago, Republican Party leaders gathered at the Blackstone Hotel to come to a consensus on their candidate for the U.S. presidential election. After many indecisive votes, Senator Warren G. Harding (Ohio), a relatively minor candidate, was chosen as a compromise candidate in a private (and smoky) meeting in room 404.
Reporter Kirke Simpston then filed a story that included the following phrase, "Harding of Ohio was chosen by a group of men in a smoke-filled room early today."

1937 – The Soviet Supreme Court – under orders from Joseph Stalin, General-Secretary of the Communist Party – convened a special military tribunal to try Mikhail Tukhachevsky (commander of the Volga Military District) and eight Generals for treason. Stalin considered Tukhachevsky to be a political threat and the most effective way to dispose of a threat in the Stalin era was death.
The trial was dubbed the Case of Trotskyist Anti-Soviet Military Organization. Most of the judges were terrified and had good reason to be. Five of the eight were later executed themselves.
It was explained to the accused that the trial was being conducted according to the "Kirov Law" – which in reality, gave terror legal justification – so defense attorneys were barred from the courtroom and appeals against the verdict were forbidden.
At 11:35 that night, all of the defendants were declared guilty and sentenced to death. Tukhachevsky was shot 30 minutes later.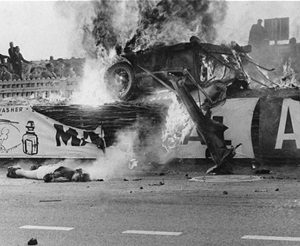 1955 – French racer Pierre Levegh was racing for the lead near the pit-stop area at Le Mans, France went he swerved to avoid fellow racer Mike Hawthorn's car. Levegh's Mercedes, going about 150 miles per hour, came up too fast on Lance Macklin's Austin-Healey and was catapulted upward. The car crashed into the grandstand, killing Levegh on impact.
The flammable magnesium body of the Mercedes quickly ignited and the combination of the fire and flying car parts killed 83 spectators with over 100 injured.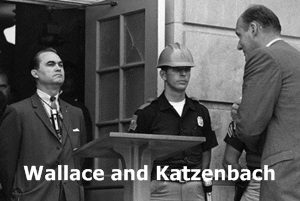 1963 – President John F. Kennedy issued a Presidential Proclamation and an Executive Order, forcing Alabama Governor George Wallace to comply with federal court orders allowing two African-American students to register for the summer session at the University of Alabama in Tuscaloosa.
At the time, Alabama was the only state that had not integrated its education system. From the time of his gubernatorial campaign in 1962 until this day in 1963, Wallace had boldly proclaimed that he would personally stand in front of the door of any Alabama schoolhouse that was ordered by the federal courts to admit black students.
Wallace stood in front of the University of Alabama campus auditorium and refused to let black students Vivian Malone and James Hood enter for registration.
Deputy Attorney General Nicholas Katzenbach phoned Kennedy, who immediately issued Presidential Proclamation 3542, which ordered the governor to comply, and authorized the secretary of defense to call up the Alabama National Guard with Executive Order 11111.
That afternoon, Katzenbach returned with the students and asked Wallace to step aside. Wallace, knowing he was beaten, relented.

1963 – Buddhist monk Thích Quang Duc publicly burned himself to death to protest the persecution of Buddhists by the South Vietnamese government, and to plea for President Ngo Dinh Diem to show "charity and compassion" to all religions.
The plea fell on deaf ears. Diem, a Catholic who had been oppressing the Buddhist majority, remained stubborn despite continued Buddhist protests and repeated U.S. requests to liberalize his government's policies.
Malcolm Browne won a Pulitzer Prize for his photograph of the monk's death.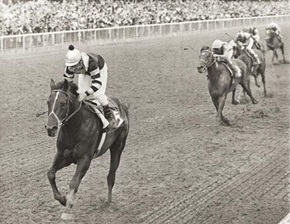 1977 – Jockey Jean Cruguet rode Seattle Slew to a 4 lengths victory in the Belmont Stakes, enabling the thoroughbred to become the tenth winner of the Triple Crown.
Seattle Slew later became an outstanding sire and broodmare sire, leading the North American sire list in 1984 when his son Swale won the Kentucky Derby and Belmont Stakes. Another son, A.P. Indy, won the Belmont Stakes in 1992.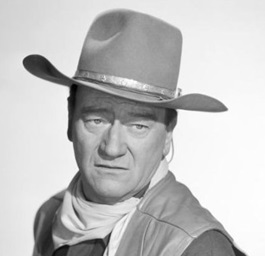 1979 – John Wayne, an iconic American film actor famous for starring in countless westerns and World War II films, died at age 72 after battling cancer for more than a decade.
After appearing in the Oscar-winning Stagecoach in 1939. Wayne went on to play larger-than-life heroes and came to symbolize a type of rugged, strong, straight-shooting American man.
John Ford directed Wayne in some of his best-known films, including The Searchers Fort Apache, She Wore A Yellow Ribbon, Rio Grande, The Quiet Man, and The Man Who Shot Liberty Valance.
Among his war films were The Longest Day, In Harm's Way,They Were Expendable, and Sands Of Iwo Jima, which earned him a nomination for an Academy Award for Best Actor.
In 1969, he won an Oscar for his role as one-eyed federal marshal Rooster Cogburn in True Grit. Wayne's last film was The Shootist, in which he played a legendary gunslinger dying of cancer. The role had particular meaning, as he was fighting the disease in real life.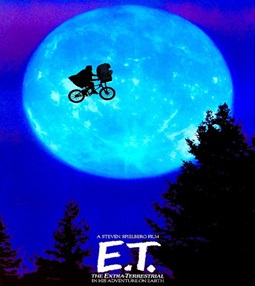 1982 – Steven Spielberg's science-fiction classic E.T.: The Extra-Terrestrial premiered at the Cannes Film Festival.
A tremendous success at the box office (over $435 million), the film was nominated in nine categories at the 1983 Academy Awards, including Best Picture and Best Director, and won four; Best Sound Effects Editing, Best Visual Effects, Best Original Score and Best Sound.
TIME magazine included the fictional alien in its list of candidates for Man of the Year – the first film character to receive that honor.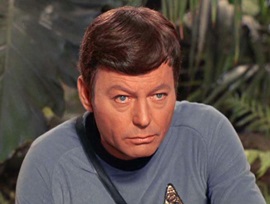 1999 – Actor DeForest Kelley died of stomach cancer at the age of 79.
Kelley established his career with multiple appearances in Westerns – usually playing a villain – before establishing himself as a star in the role of Dr. Leonard "Bones" McCoy of the USS Enterprise in the television and film series Star Trek.
In the late 1990s, Kelley jokingly said one of his biggest fears was that the words etched on his gravestone would be "He's dead, Jim," a line he spoke countless times during his Star Trek days.
He wasn't wrong. Kelley's obituary in Newsweek magazine began: "We're not even going to try to resist: He's dead, Jim."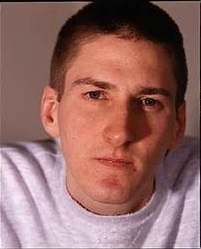 2001 – Timothy McVeigh, the domestic terrorist who perpetrated the 1995 Oklahoma City bombing, which killed 168 people and injured over 680 others, died by lethal injection at the Federal Correctional Complex in Terre Haute, Indiana.
Just before the execution, when he was asked if he had a final statement, he declined. Jay Sawyer, a relative of one of the victims, wrote, "Without saying a word, he got the final word."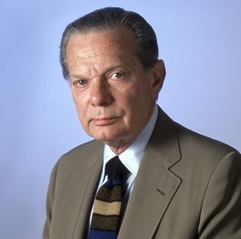 2003 – David Brinkley, a network news anchor for NBC and ABC in a career lasting from 1943 to 1997, died from complications after a year of illness due to a fall at his home. He was 82.
From 1956 through 1970, he co-anchored NBC's top-rated nightly news program, The Huntley–Brinkley Report, with Chet Huntley. He co-anchored NBC Nightly News from 1971 through 1979.
In the 1980s and 1990s, Brinkley was host of the popular Sunday This Week with David Brinkley program and a commentator on election-night coverage for ABC News.
Over the course of his career, Brinkley received ten Emmy Awards, three Peabody Awards, and the Presidential Medal of Freedom.
Compiled by Ray Lemire ©2018 RayLemire.com. / Streamingoldies.com. All Rights Reserved.