"When public men indulge themselves in abuse, when they deny others a fair trial, when they resort to innuendo and insinuation, to libel, scandal, and suspicion, then our democratic society is outraged, and democracy is baffled.
The junior senator from Wisconsin, by his reckless charges, has so preyed upon the fears and hatreds and prejudices of the American people that he has started a prairie fire which neither he nor anyone else may be able to control."
~Senator J. William Fulbright (D-Arkansas)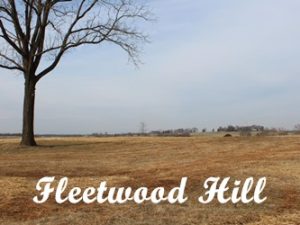 1863 – At the outset of the Gettysburg Campaign, Confederate Gen. Robert E. Lee sought to keep his advance hidden from the Union army. With his forces stationed at Culpeper, Virginia on the verge of turning north into the Shenandoah Valley, Lee ordered Maj. Gen. J.E.B. Stuart to launch a diversionary cavalry raid.
However, Union cavalry commander Maj. Gen. Alfred Pleasonton anticipated the raid and charged across the Rappahannock River to surprise Stuart's men at Brandy Station on the day the Confederate incursion was set to begin.
What followed was the largest predominantly cavalry engagement of the Civil War, as well as the largest ever to take place on American soil. Pleasonton, with 11,000 cavalrymen under his command – with three thousand Union infantry thrown in for good measure – waged a 14-hour battle with Stuart's Confederate cavalry of 9,700.
Both sides claimed to have won. Stuart argued that the Battle of Brandy Station was a Confederate victory since he held the held the high ground at Fleetwood Hill at the end of the day and had repelled the attack, but Pleasonton claimed that he had only been ordered to make a "reconnaissance in force toward Culpeper," and that is, he stated, exactly what he did. Pleasanton, however, did not accomplish the ultimate purpose of the attack; discovering Lee's infantry camped near Culpeper.
Two things were certain. For the first time in the Civil War, Union cavalry matched the Confederate horsemen in skill and determination, and Stuart falling victim to the surprise attack – the thing cavalry is supposed to prevent – foreshadowed other embarrassments ahead for him in the Gettysburg campaign.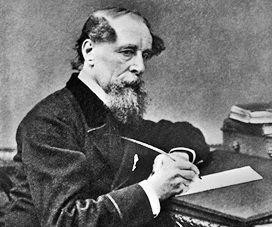 1870 – Charles Dickens, who created some of the world's best-known fictional characters and is regarded by many as the greatest novelist of the Victorian era, died at the age of 58 after suffering a stroke.
Despite his lack of formal education, Dickens wrote 15 novels, five novellas, and hundreds of short stories. Among his greatest works were A Christmas Carol, A Tale of Two Cities, David Copperfield, Oliver Twist and Great Expectations.
Contrary to his wish to be buried "in an inexpensive, unostentatious and strictly private manner," he was laid to rest in the Poets' Corner of Westminster Abbey.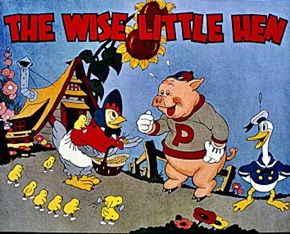 1934 – We try to bring you the really important events of each day so with that in mind, Donald Duck made his film debut in The Wise Little Hen, in which Donald and his friend Peter Pig tried to avoid work by faking stomach aches until Mrs. Hen taught them the value of labor.
Come on, where else are you going to get this type of information?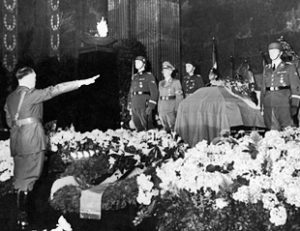 1942 – After an elaborate funeral in Prague, Reinhard Heydrich's coffin was placed on a train to Berlin, where a second ceremony was held in the new Reich Chancellery. Heinrich Himmler gave the eulogy before Adolf Hitler placed Heydrich's military medals – including the highest grade of the German Order – at the foot of his coffin.
Intelligence falsely linked Heydrich's assassins to the towns of Lidice. A Gestapo report stated that Lidice (14 miles north-west of Prague), was suspected as the assailants' hiding place. After discussions with Himmler and Karl Hermann Frank, Chief of the SS Main Office, Hitler ordered brutal reprisals.
What happened the next day shocked the world.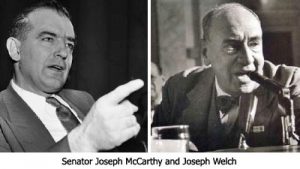 1954 – In a dramatic confrontation, Joseph Welch, a partner in the Boston law firm of Hale & Dorr, and special counsel for the U.S. Army, lashed out at Senator Joseph McCarthy during hearings on whether communism had infiltrated the U.S. armed forces.
Earlier in the day, Welch had challenged Roy Cohn (McCarthy's chief counsel) to provide U.S. Attorney General Herbert Brownell Jr. with McCarthy's infamous list of 130 Communists or subversives in defense plants "before sundown".
McCarthy stepped in and said that if Welch was so concerned about persons aiding the Communist Party, he should check on a man in his Boston law office named Fred Fisher, who had once belonged to the National Lawyers Guild, which Brownell had called "the legal mouthpiece of the Communist Party".
Welch said he had privately discussed the matter with Fisher beforehand and the two agreed Fisher should not participate in the hearings. Welch dismissed Fisher's association with the NLG as a youthful indiscretion … and then he leveled the Wisconsin senator with one of the most famous and eloquent speeches in American history.
"Until this moment, Senator, I think I never really gauged your cruelty or your recklessness. Little did I dream you could be so reckless and so cruel as to do an injury to that lad. It is true he is still with Hale & Dorr. It is true that he will continue to be with Hale & Dorr. It is, I regret to say, equally true that I fear he shall always bear a scar needlessly inflicted by you. If it were in my power to forgive you for your reckless cruelty, I would do so. I like to think I'm a gentle man, but your forgiveness will have to come from someone other than me."
When McCarthy tried to continue his attack, Welch angrily interrupted, "Let us not assassinate this lad further, senator. You have done enough. Have you no sense of decency, sir, at long last? Have you left no sense of decency?"
One week later, the hearings into the Army came to a close.
Welch's verbal assault marked the end of McCarthy's power during the anticommunist hysteria of the Red Scare in America.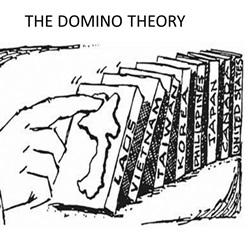 1964 – In reply to a formal question submitted by President Lyndon B. Johnson – "Would the rest of Southeast Asia necessarily fall if Laos and South Vietnam came under North Vietnamese control? " – the Central Intelligence Agency submitted a memo that effectively challenged the domino theory first suggested by President Dwight Eisenhower in 1954.
Eisenhower had said if French Indo-China (now Vietnam) was allowed to fall to the communists, it would result in a domino theory. That theory became the backbone of the Johnson administration policies and was used to justify much of the Vietnam War effort.
The CIA concluded that Cambodia was probably the only nation in the area that would immediately fall. The report said, "A continuation of the spread of communism in the area would not be inexorable, and any spread which did occur would take time – time in which the total situation might change in any number of ways unfavorable to the communist cause."
Johnson ignored the CIA analysis and eventually committed over 500,000 American troops to the war in an effort to block the spread of communism to South Vietnam.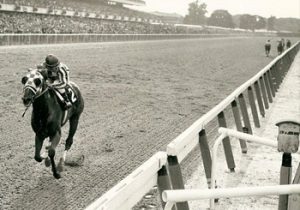 1973 – With a spectacular victory at the Belmont Stakes, Secretariat became the first horse since Citation in 1948 to win America's coveted Triple Crown – the Kentucky Derby, the Preakness, and the Belmont Stakes.
In one of the finest performances in racing history, Secretariat, ridden by Ron Turcotte, won by an astounding 31 lengths and completed the 1.5-mile race in 2 minutes and 24 seconds, a track record for that distance.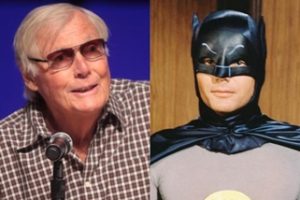 2017 – Actor Adam West, known primarily for his role as Batman in the 1960s series of the same name, died following a brief battle with leukemia. He was 88.
The television show made him famous but left him typecast. "When you wear a mask and funny tights, it gets a little frustrating from time to time," West said. "I was turned down for a number of parts over the years, I feel, because of that."
In later years, he did a great deal of voice work, including a long run (2000-17) on the animated series Family Guy as Mayor Adam West, a politician who might best be described as sadistic, corrupt, vacant, clueless and utterly charming.
Compiled by Ray Lemire ©2018 RayLemire.com. / Streamingoldies.com. All Rights Reserved.