"Throughout history, it has been the inaction of those who could have acted; the indifference of those who should have known better; the silence of the voice of justice when it mattered most; that has made it possible for evil to triumph."
~ Haile Selassie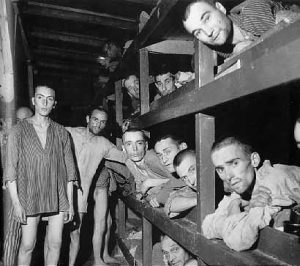 1945– A detachment of troops of the U.S. 9th Armored Infantry Battalion, from the 6th Armored Division, part of the U.S. Third Army, and under the command of Captain Frederic Keffer, arrived at Buchenwald concentration camp at 3:15 p.m. (now the permanent time of the clock at the entrance gate).
Although the exact number of deaths at Buchenwald has never been (and will never be) determined, most estimates put it in the 55,000 range.
Among the liberated were actor Robert Clary, known for his role as LeBeau on Hogan's Heroes, and author Elie Wiesel, who would win the Nobel Peace Prize in 1986.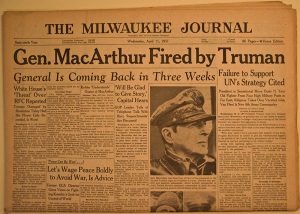 1951– In perhaps the most famous civilian-military confrontation in the history of the United States, President Harry S. Truman relieved General Douglas MacArthur of command of the U.S. forces in Korea. The firing of MacArthur set off a brief uproar among the American public, but Truman remained committed to keeping the conflict in Korea a "limited war."
In December 1950, hundreds of thousands of Chinese troops had crossed into North Korea and drove the U.S. troops back into South Korea. MacArthur – a longtime proponent of invading North Korea, which Truman rejected – asked for permission to bomb communist China and use Nationalist Chinese forces from Taiwan against the People's Republic of China. Truman flatly refused these requests and a very public argument began to develop between the two men.
Following his dismissal, MacArthur returned to the United States to a hero's welcome. Parades were held in his honor, and he was asked to speak before Congress (where he gave his famous "Old soldiers never die, they just fade away" speech).
Public opinion was strongly against Truman's actions, but the president stuck to his decision without regret or apology. Eventually, MacArthur did "just fade away," and the American people began to understand that his policies and recommendations might have led to a massively expanded war in Asia.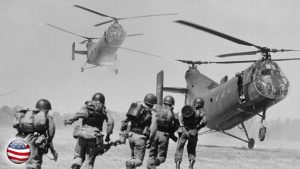 1963– And so it began. One hundred U.S. troops of the Hawaiian-based 25th Infantry Division were ordered to temporary duty with military units in South Vietnam to serve as machine gunners aboard Army H-21 helicopters.
This action began a serious escalation of the U.S. commitment to the war in Vietnam. What had started as President Dwight Eisenhower's "900 advisors" in 1955 would stand at 16,000 American military personnel in South Vietnam by the end of 1963.
Six years later, there were 543,000 American soldiers in Vietnam.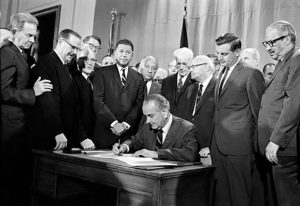 1968– President Lyndon Johnson signed the Civil Rights Act of 1968. Also known as the Fair Housing Act, it was a landmark part of legislation in the United States that provided for equal housing opportunities regardless of race, religion, or national origin and made it a federal crime to "by force or by threat of force, injure, intimidate, or interfere with anyone … by reason of their race, color, religion, or national origin."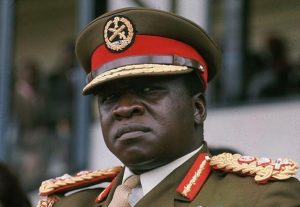 1979– Ugandan dictator Idi Amin fled from the Ugandan capital of Kampala as Tanzanian troops and forces of the Uganda National Liberation Front closed in. Two days later, Kampala fell and a coalition government of former exiles took power.
His eight years of chaotic rule came six months after Amin had launched an unsuccessful attack on Tanzania in 1978 in an effort to divert attention from Uganda's internal problems. He escaped to Libya, eventually settling in Saudi Arabia, where he died in August 2003. The deaths of 300,000 Ugandans are attributed to Idi Amin.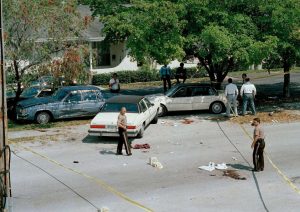 1986– The FBI Miami Shootout, a gun battle in a formerly unincorporated region of Miami-Dade County in South Florida (incorporated as Pinecrest in 1996) between eight FBI agents and two serial bank robbers was fought. The incident lasted under five minutes yet approximately 145 shots were exchanged.
During the firefight, FBI Special Agents Jerry L. Dove and Benjamin P. Grogan were killed, while five other agents were wounded. The two robbery suspects, William Russell Matix and Michael Lee Platt, were also killed.
The incident is infamous in FBI history and is well-studied in law enforcement circles. Despite outnumbering the suspects 4 to 1, the agents found themselves pinned down by suppressive rifle fire and unable to respond effectively. Although both Matix and Platt were hit multiple times during the shootout, Platt fought on and continued to wound and kill agents.
This incident led to the introduction of more effective handguns in the FBI and many police departments around the United States.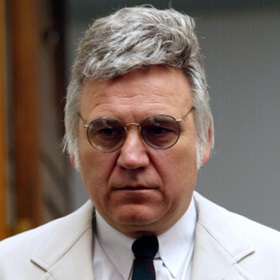 2002– Congressman James Traficant (D-Ohio) was convicted of 10 felony counts including bribery, racketeering and tax evasion. Ten weeks later, the U.S. House voted to expel him by a 420–1 vote.
Traficant was, to put it mildly, not your typical congressman. He sported an unkempt hairstyle, which he jokingly claimed he cut with a weed whacker (it was revealed, after his conviction, that he wore a toupée). He often ranted wildly while addressing his colleagues. His trademark closing lines while addressing the House were "Beam me up, Mr. Speaker."
After he crossed party lines to vote for Republican Dennis Hastert for Speaker of the House in 2001, Democrats stripped him of his seniority and refused to give him any committee assignments. Because the Republicans did not assign him to any committees either, Traficant became the first member of the House of Representatives in over a century to lack a single committee assignment.
Traficant was released from prison in 2009. He died in a tractor accident on his farm in 2014.
Compiled by Ray Lemire ©2018 RayLemire.com. All Rights Reserved.